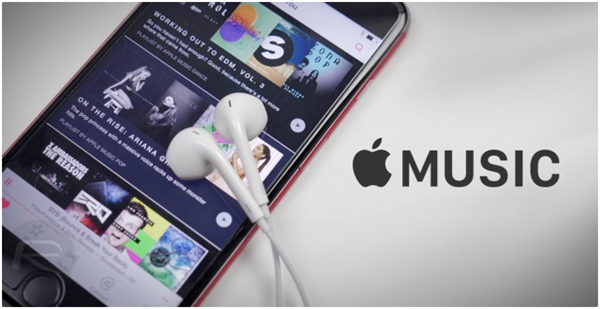 Apple Music is one of the world's best music streaming services. For this reason, it has millions of subscribers who stream and listen to its over 50 million songs. However, like most technologies, it has a number of glitches and users across the world have reported experiencing a number of problems with Apple Music in the course of their usage. These problems range from Apple Music not appearing on their Phone to the service failing to stream songs. To help you out we have compiled a list of the top 7 most common Apple Music problems 2019 and how to solve them.
1. Apple Music App Randomly Crashes on Android
Many Android users experience this Apple Music problem from time to time. Often this is caused by a mismatch between the Apple Music software they have and their operating system. The latest version of the Apple Music app won't work very well on an old Android version while the latest version of Android won't work very well with an old Apple Music app.
For example, they install an older Apple Music app on the latest Android Smartphone or when they update their Apple Music app on their old phone still using an older Android version. The result is that the Apple Music works but because it is not designed to run on that Android version it crashes in the middle of music streaming. Sometimes it becomes slow and may even get stuck.
How to Fix this Problem - 2 Solutions:
To fix the Apple Music app randomly crashes on an Android problem, there are two main options either upgrade the Android system on your phone or get the latest version of the Apple Music app for Android.
The first step you should take is to determine what is outdate between the Android system you have on your phone or the Apple Music app you are using. If you have an older phone and haven't updated the Android system the start by updating the Android system on your phone. This should solve the problem. On the other hand, if you have a newer Android phone with the latest operating system then you should check the Apple Music app version you are using. You should consider uninstalling and installing the latest version instead. This should solve the problem.
Sometimes the problems could be an issue with files on your app. In this case, clearing the cache should easily solve the problem.
2. Apple Music Not Playing Songs on iPhone after Upgrade
After upgrading to the latest version of iOS many people report problems with Apple Music app. One of the main problems reported is the failure of the app to play songs on their iPhone. This is a major problem because you know cannot enjoy the music you subscribed to listen to.
How to Fix this Problem - 3 Solutions:
This problem often arises as a result of uncompleted synching of the new iOS with your Apple Music app. In this case, you should try a number of solutions.
The first solution you should try is restarting your iPhone. This will allow for the iOS syncing with apps already on your iPhone and thus solving the problem.
In the problem persists after restarting your iPhone then consider deleting the Apple Music from your iPhone then restarting the phone before reinstalling the app. This will get rid of the older app that may have had issues thus solving the problem.
Sometimes updating the iOS may interfere with settings on your iPhone. In this case, you will solve the problem by simply checking the settings. Start by checking the airplane mode and turn it on and off to ensure that it is completely off. Then check the network settings and reset them. If the problem persists reset the iPhone to factory settings.
3. Apple Music Songs Grayed out
This is one of the most common problems that Apple Music app users experience. If a song is grayed out then it won't play on your device. This problem is caused by many things key among them song not being available, changes made to the main playlist or lost iCloud music Library connectivity.
How to Fix the Problem - 3 Solutions:
To solve this problem there is a number you can do. Some of the main things you should do are:
Check the iCloud Music Library and turn it on. Even if it is turned on it will be of great help to turn it off, wait for a few minutes then turn it on.
Check your computer authorization, de-authorize it then re-authorize it after a few minutes.
Remove the song that is grayed out then re-download it. This will solve the problem if the song is the problem.
4. Apple Music Library Not Loading
Many users have reported that they can't load their Apple Music library or playlist. Usually, this problem is more common after performing an iOS upgrade. This may be because of issues with the app you have on your iPhone.
How to Fix - 2 Solutions:
To fix this problem there are two things you should try. First, reboot your smartphone. This is the best way to resolve any software problem after an operating system upgrade.
If this does work, check your network connection. You should then disconnect it first then after a few moments reconnect. This is to ensure that you have an internet connection. This should solve the problem.
5. Apple Music Songs Disappears from your iPhone
Often you will find that you can't see your favorite songs or even the whole playlist on your device. If this is the case make sure that neither the iCloud Music Library nor the "Show Apple Music" is disabled.
How to Fix this problem - 2 Solutions:
If both the "Show Apple Music" and the iCloud Music Library turned on then chances are you reinstalled the Apple Music app recently. If this is the case then re-download your songs manually and you will be able to solve the problem.
In addition, make sure you check and disable the "Optimize Storage" setting in the app as if enable it automatically deletes some songs to free up space on your device.
6. Apple Music Freezing on an iPhone
Sometimes the Apple Music app may either freeze or crash out of the blues. If this happens to you chances are there could be a bug problem with the app.
How to Fix the Problem - 3 Solutions:
To fix the problem there are a number of things you can do. These include:
Restarting your Apple Music app. This will resolve any software error in the app.
Restart your device. If it is a software compatibility problem then restarting your device will solve the problem.
Update your Apple Music app. This should be your number one step if you recently updated your operating system without updating the app.
7. Your Apple Music Songs Randomly Stops Playing
Quite a number of Apple Music users have reported that their Apple Music randomly stops playing certain songs and sometimes skip songs. If this is the case the Apple Music problem could be with the music library or even your network connection.
How to Fix the Problem - 2 Solutions:
Check your network connection and make sure that you actually have a strong internet connection. You should try playing a downloaded song instead of streaming. This will help you know if its an Apple Music connection problem and be able to fix it.
If the problem persists go to your iCloud Music Library and disable it then wait for a moment and then re-enable it. This will resolve any issue and allow you to enjoy the songs you have downloaded.
Extra Tip: How to Prevent Apple Music Problems Happen Again
Are you feel annoyed when you're experiencing such problems with Apple Music? I suppose most of us will not have a good mood. In fact, most of common issues are related to the Apple Music application itself or the internet connection. So how to avoid such problems happen again? One of easy and direct ways is to download the Apple Music songs for listening offline!
Here I will introduce a professional smart Apple Music downloader named ViWizard Apple Music Converter to help you download songs and playlists from Apple Music and convert them to MP3, FLAC, AAC, W4A, and other common audio formats, so that you can listen to them offline on any device anywhere.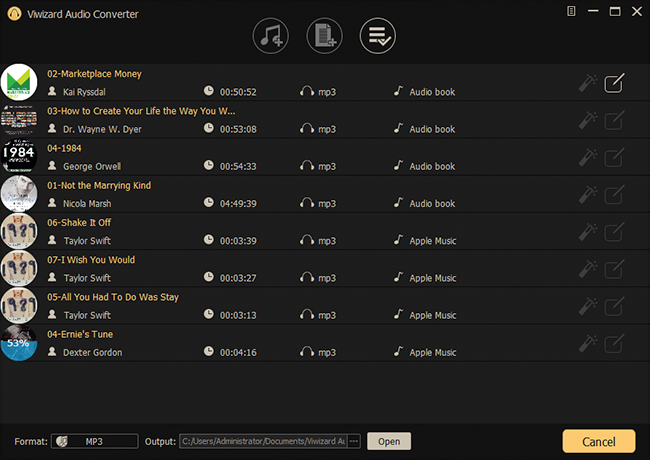 Major Features of ViWizard Apple Music Converter:
Losslessly remove DRM from Apple Music
Convert Apple Music to MP3, M4A, M4B, AAC, WAV, FLAC,
Keep 100% original quality and ID3 tags
Easy to operate with clear interface
Conclusion
Apple Music problems today occur from time to time. Most of the common issues are easy to solve and therefore should not give you sleepless nights. This article has outlined some of the common issues that may affect your Apple Music. By following the steps provided you can easily resolve the issues.
More Tips of iTunes Music