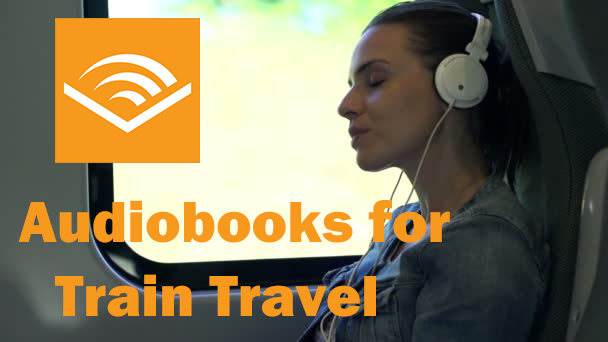 Long-haul train travel can be boring and uncomfortable. During train travel, a good story can keep you entertained, or, distracted so that you feel less nauseating. That's why so many people choose to read on the train. But listen to an audiobook is even better because you can kill two birds with one stone. When you are enjoying the terrific story, you won't miss the beautiful scenery along the way.
Here we collect the most interesting audiobooks for long train trip. Some of the stories even take place on the train. The imagination of beginning an adventure with the characters in the stories makes your trip more fun. These audiobooks are short enough for you to finish them within one train trip. Of course, you can also listen to them on a long-haul bus or a flight.
#1 Murder on the Orient Express
Author: Agatha Christie
Narrator: Tom Conti and others
Length: 5 hrs and 47 mins
In the 1930s, an elegant rain carrying passengers from different cultures is stopped by the heavy snow. A murder is discovered, the Belgian detective Hercule Poirot's trip home to London from the Middle East is interrupted to solve the murder. All the passengers are suspects in a brutal murderer. You can enjoy a multicast drama version of this classic detective story of Agatha Christie on Audible.
#2 The Girl on the Train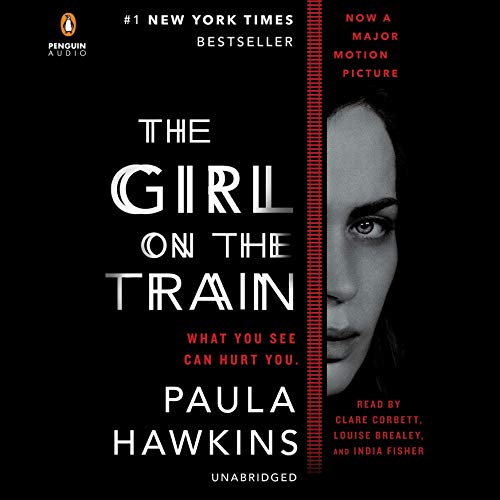 Author: Paula Hawkins
Narrator: Clare Corbett, Louise Brealey, India Fisher
Length: 10 hrs and 58 mins
Rachel takes the same commuter train every morning. Every day she rattles down the track, flashes past a stretch of cozy suburban homes, and stops at the signal that allows her to daily watch the same couple breakfasting on their deck. She's even started to feel like she knows them. "Jess and Jason," she calls them. Their life—as she sees it—is perfect. Not unlike the life she recently lost. And then she sees something shocking. Unable to keep it to herself, Rachel offers what she knows to the police, and becomes inextricably entwined in what happens next.
#3 The Hitchhiker's Guide to the Galaxy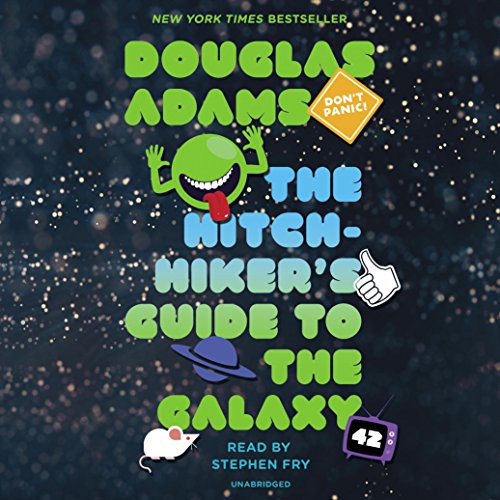 Author: Douglas Adams
Narrator: Stephen Fry
Length: 5 hrs and 51 mins
Introduction: The Hitchhiker's Guide to the Galaxy is a wonderfully absurd but extremely funny book. It is actually a fully-produced audio play recorded for radio. Seconds before the Earth is demolished to make way for a galactic freeway, Arthur Dent is plucked off the planet by his friend Ford Prefect, a researcher for the revised edition of The Hitchhiker's Guide to the Galaxy who, for the last 15 years, has been posing as an out-of-work actor.
#4 The Lost Continent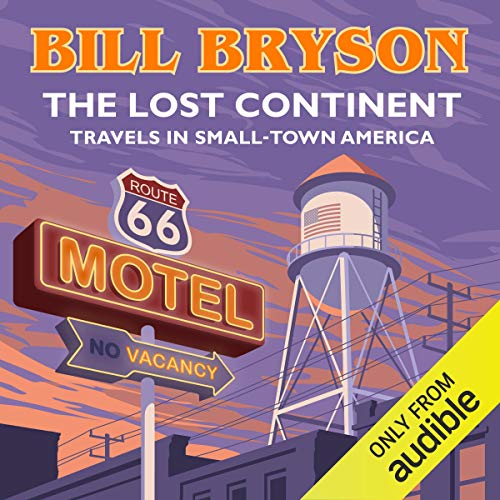 Author: Bill Bryson
Narrator: William Roberts
Length: 10 hrs and 12 mins
Hardly anyone ever leaves Des Moines, Iowa. But Bill Bryson did, and after 10 years in England, he decided to go home, to a foreign country. In an aging Chevrolet Chevette, he drove nearly 14,000 miles through 38 states to compile this hilarious and perceptive state-of-the-nation report on small-town America. From the Deep South to the Wild West, from Elvis' birthplace through to Custer's Last Stand, Bryson visits places he re-named Dullard, Coma, and Doldrum. But his hopes of finding the American dream end in a nightmare of greed, ignorance, and pollution.
#5 Around the World in 80 Days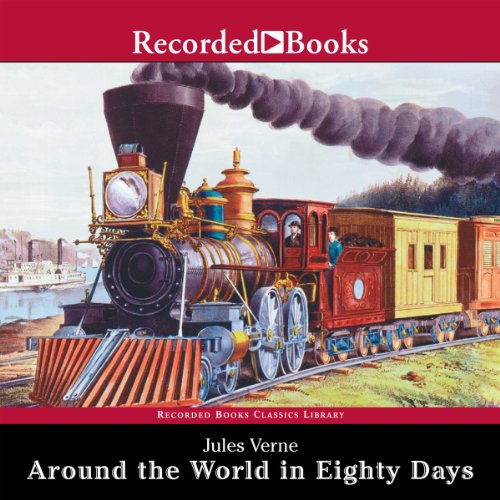 Author: Jules Verne
Narrator: Patrick Tull
Length: 6 hrs and 47 mins
When an eccentric Englishman named Phileas Fogg makes a daring wager that he can circle the globe in just 80 days, it's the beginning of a breathlessly-paced world tour. With his devoted servant Passepartout at his side, Fogg sets off on an adventurous journey filled with amazing encounters and wild mishaps. Pursued by the bumbling Detective Fix, who believes the two travelers are bank robbers on the run, Fogg and Passepartout must use every means of transportation known to 19th-century man - including a hot-air balloon, a locomotive, and an elephant - to win the bet.
Extra Tip to Enjoy Audiobook on the Train
All these audiobooks for journey keep you good company even if you travel alone. If you are going to travel to a place of poor internet connection, it's better to download the audiobooks you want to listen to before you set off. Audible only allows you to listen to the audiobooks inside the Audible app. For those who prefer the playback on other devices, such as MP3 Player or smartwatch, ViWizard Audible Converter will be a necessary tool. It can help you download Audible audiobooks and make them playable on any of your devices. Try the free trial and see how easily you can convert Audible audiobooks to MP3.
ViWizard Audible Audiobook Converter Key Features
Losslessly remove DRM from Audible without account authorization
Convert Audible audiobooks to common formats at 100× faster speed
Freely customize lots of parameters of output audiobooks
Split audiobooks into small segments by time frame or by chapters

Matt Smith is an amateur writer engaged in ViWizard in 2013. He is a movie lover who write a lot of movie reviews for many websites and blogs.