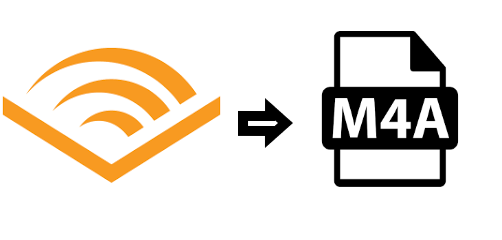 You may like reading books, but in this fast-paced era, it is luxury for you to spend a complete afternoon in reading books. The appearance of audiobooks saved you. You can play audiobooks when you are on the way home, running, preparing to fall asleep, making dinner, or any time you want. It totally frees your hands and brings your brain enough nutrition it needs.
Audible, known as one of the biggest audiobooks and podcasts sellers, can meet almost any need of you about audiobooks. It allows you to buy and stream its countless podcasts or audiobooks. Nevertheless, there is one thing that brings much trouble to its users - the DRM of Audible audiobooks and the AAX/AA format of them. It means you can only play the audiobooks on specific devices and players even if you have paid. How to make things easier?
Today I am going to teach you how to remove the DRM and convert AA/AAX to M4A, a much common format for audios, to play on more devices or players.
Use Audible AA/AAX Audiobooks Converter
Just like its name, an Audible AA/AAX Audiobooks Converter is a kind of internet software which can help you convert the AA/AAX format of the Audible Audiobooks to many other common formats like MP3, M4A.
To make you enjoy the best user experience, I would like to introduce the best Audible converter to you. ViWizard Audible AA/AAX Converter is the smartest helper for converting AA/AAX to other formats. It can convert AA/AAX to M4A or other common audio formats such as MP3, M4A, M4B, FLAC, AAC and remove the DRM at the same time. You can also choose "Lossless" to preserve the 100% quality of the original audio. In addition, you can convert AA/AAX with surprisingly 100X faster speed, which can save much time for you.
A unique feature of ViWizard AA/AAX Converter is that this tool does not need the iTunes account authorization nor installation of the Audible app. It can keep the ID3 tags like the book title, artist, author, and the chapter information for you. What's more, you are allowed to edit the codec, bit rate, sample rate of the output audiobooks files as you want.
Someone may think such a powerful converter must be too complicated to operate. Those who think so are totally wrong. You only need 3 steps to use ViWizard AA/AAX Converter to convert your Audible audiobook AA/AAX to M4A.
How to Convert AAX to M4A with ViWizard
While it is quite easy to use this tool, to learn it faster, you'd better download, install it, and operate following my guide step by step.
1

Import AAX or AA Files to ViWizard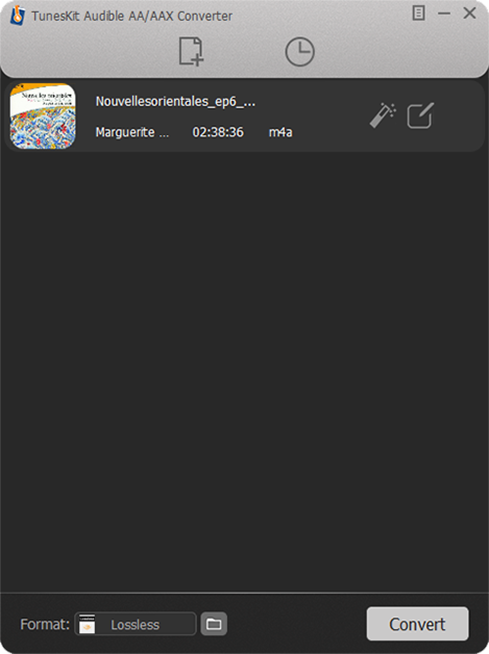 First, you need to prepare your AAX or AA files. Launch this ViWizard Audible Converter. On the top part of this page, there are two buttons. The first one is used to load AAX/AA files. Just click it to load the files you want to convert. A simpler method is to drag the files directly to the area of this software from your computer.
2

Choose the Target Format – M4A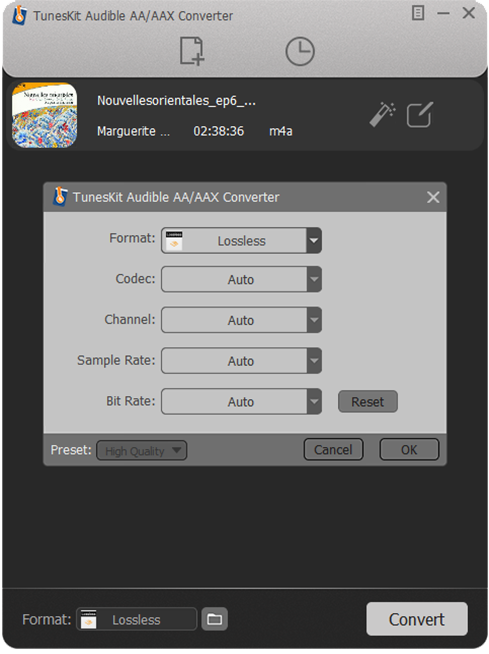 Click the Format button located at the bottom left corner of this page. Choose the M4A format from the Drop-down menu. You can see there are many other popular formats that you can choose from. Next time, when you have other needs, you can think about whether these formats can meet your need.
In this window, you can also adjust the codec, channel, sample rate, and others of the output audio files. Click the OK button to let the software know you already made your decision.
3

Convert AAX to M4A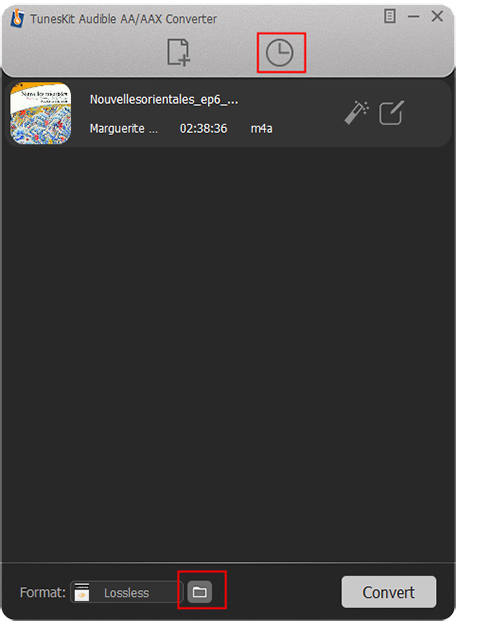 Just click the Convert button on the bottom right corner and wait for a few seconds. Click the Converted button to find your audio files which are M4A format now! You can open them by clicking the button which looks like a magnifier or click the Open button.
Extra Knowledge – What is M4A?
In this part, we will have a simple introduction to M4A to help you know more about it.
M4A is an audio format just like M4B, MP3, and the like. It is an MPEG-4 (MP4) file that contains audio in AAC (Advanced Audio Coding) lossy compression format. Its full name is MPEG 4 Audio. M4A is mostly used as the format of iTunes music which doesn't contain DRM. And M4A can be supported by most players like Windows Media Player, VLC, and others.
Conclusion
All in all, today we told you a good method to convert AA/AAX to M4A, and the specific instruction on how to operate ViWizard Audible AA/AAX Converter. We also explain what is M4A for you. We sincerely hope that you can get the information you need from this passage. If you have any doubts or suggestions for this passage or converting AA/AAX to M4A, don't hesitate to contact us.