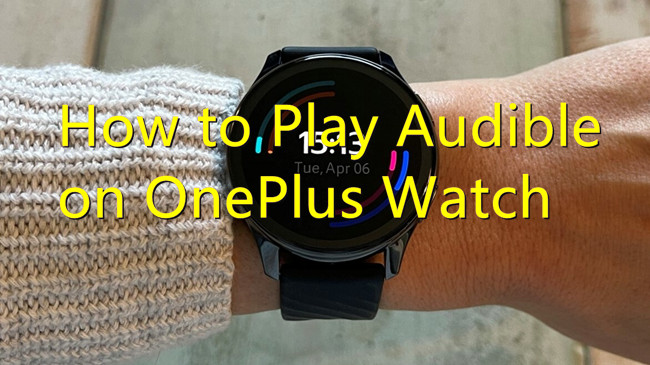 Q: I have recently purchased a brand new OnePlus watch. I love it but I wanted to know if there is a way to play Audible on OnePlus watch. I would love to listen to Audible on OnePlus watch, but currently I have no idea on how to play Audible on OnePlus watch. During my internet research, I came across articles that teach how to get Audible on OnePlus watch but they are beyond my understanding!
Are you facing a similar problem? If you want to enjoy Audible books on OnePlus watch, you have come to the right article. However, there are tons of articles on the internet that may have complicated things for you. But our easy-to-use guide includes a simple way to convert Audible book to MP3 and then play it on the OnePlus watch. Without wasting any more time, let's dive directly into the method.
How to Download and Convert Audible Audiobooks to MP3 or Other Formats
Why Should You Convert Audible Audiobooks to MP3 or Other Formats
The method you will use to play Audible on OnePlus watch is: To upload the MP3 Audible audiobooks to your OnePlus watch and then play those audio files. It is the same as how you play any kind of music on your OnePlus watch. But you probably won't convert your music before playing it. So why the conversion here?
The reason is that the audiobooks from Audible are in AA/AAX format. These audio formats do not behave like the usual MP3 format. AA/AAX are DRM(Digital Rights Management) protected. That means that the Audible audiobooks are content protected. Hence you can not play them on any other device on which they are not permitted.
Similar is the case here. Your Audible audiobooks are not designed to work directly with the OnePlus Watch. Therefore, you have to look for an alternate solution. It is where we come to help you by introducing a simple automated software tool that can convert your Audible audiobooks into MP3 or other playable supported formats.
ViWizard Audible AA/AAX Converter
ViWizard Audible AA/AAX Converter is a top-rated Audible audiobooks converter that can convert any Audible AA, AAX audiobook into MP3 and other formats. With such conversion, the DRM-protected AA/AAX format is removed automatically from your Audible audiobooks.
ViWizard helps you convert your protected Audible audiobook formats losslessly into MP3, M4A, OGG, M4R, and other popular audio formats. Currently, it is available for both Windows and macOS. Another advantage of using it is that you don't need Audible account authorization to download Audible audiobooks through it.
ViWizard Audible Audiobook Converter Key Features
Losslessly convert Audible books to MP3 without account authorization
Convert Audible audiobooks to common formats at 100× faster speed
Freely customize lots of parameters of output audiobooks
Split audiobooks into small segments by time frame or by chapters
Follow the below steps to convert:
1

Import the Audible audiobooks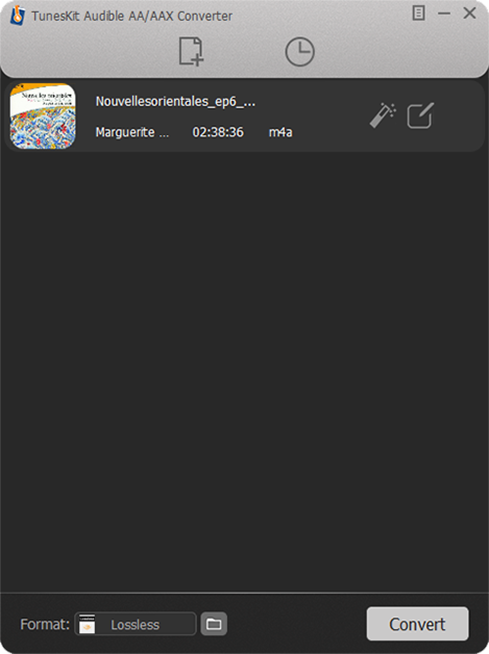 Go to ViWizard Audible AAX Converter official website and download the software. Once downloaded, you need to install it on the computer to convert the Audible books. If you have multiple Audible books, you can simply drag and drop them directly into the software. For uploading a single file, you can use Add File button on the top header.
2

Choose the output format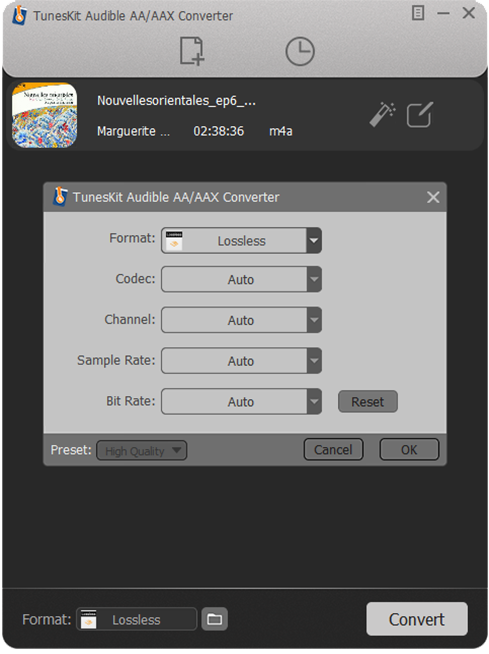 Click on the Format button that is located in the footer of software. The default audio format in ViWizard is lossless, which means the conversion will not affect the quality of your audio. MP3, M4B, AAC, WAV, WMA, M4R, M4A, FLAC, OGG, and more popular output formats are supported for conversion by the software. Do not change the Bit Rate and Channel to maintain lossless quality.
3

Start to convert Audible audiobooks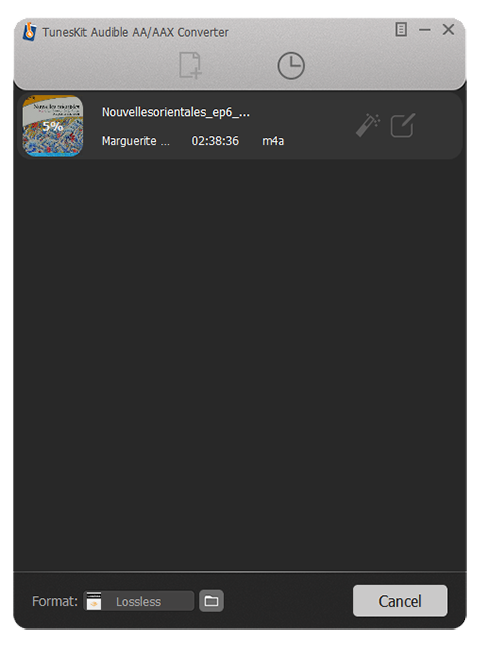 Click on the Convert button, and the Audible files will start to convert. You can also choose the edit button provided in front of the Audible files before conversion. It will enable you to edit and split your books into smaller files, such as one chapter or a custom time frame.
How to Upload Audible Audiobooks to OnePlus Watch for Playing
Once you have the Audible audiobooks on your computer in MP3 or other supported formats, it's time to upload them to the OnePlus watch. Follow the below steps: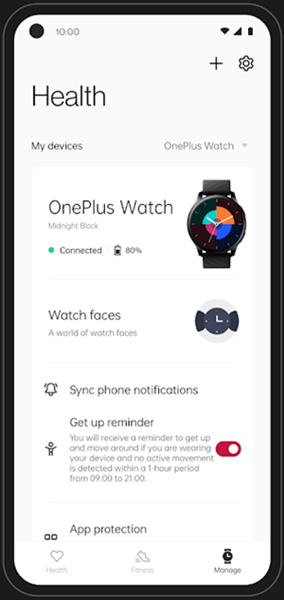 Step 1. Install the OnePlus health app on your smartphone by visiting the app store.
Step 2. Open the OnePlus app on your smartphone.
Step 3. From the main interface screen of the OnePlus app, move to the Settings tab.
Step 4. In the settings, Select the Music Management option.
Step 5. From there, select the Add Music option.
Step 6. In the Add Music option, select all your downloaded MP3 formatted Audible audiobooks and add them to it.
Once done, your Audible audiobooks will be added to your OnePlus watch. You can play the books using your OnePlus watch.
Conclusion
OnePlus watch has become extremely popular recently. It has many pros, but one of its cons is application extensibility. You can not add new applications to it easily. That is bad news for Audible lovers.
But the solution is there that allows you to enjoy audible books on OnePlus watch. Instead of having the application, you convert Audible audiobooks into MP3 format and then import them into the OnePlus watch using the OnePlus health app.
The best way to convert Audible book to MP3 is by using ViWizard Audible AA/AAX Converter. It easily converts the books into MP3 format smoothly and losslessly.
More Audible Tips & Tutorials