Q: I have bought the recently released Suunto 7 smartwatch. The reason for buying it was to stop taking my phone to jog. During my jog, I love to listen to audiobooks but I am unable to find a way to play Audible on Suunto 7. I hope there is a way to get Audible on Suunto 7. Otherwise, my time and money would be a waste!
Have you encountered a similar problem as the user mentioned above? Well, your frustration to enjoy Audible books on Suunto 7 is understandable. Although you may feel at first that to listen to Audible on Suunto 7 is some straightforward method, that is not the case. However, we will help you play Audible on Suunto 7 by introducing an easy-to-use method to rescue your frustration. For working with this method, you need to convert the Audible book to MP3. The following section will discuss why you need to convert and how you can do it.
How to Download and Convert Audible Audiobooks to MP3
The first step to play Audible audiobooks on Suunto 7 includes converting audiobooks into MP3 or other supported formats. The reason is that the audiobooks from Audible are in AA/AAX format. AA/AAX are DRM (Digital Rights Management) protected. That means that the Audible audiobooks are content protected. Hence they are incompatible with your Suunto 7 device directly.
Therefore, you have to convert Audible audiobooks into AA/AAX format. For this purpose, we will be introducing a simple automated software tool that can download and convert your Audible audiobooks into MP3 or other playable supported formats.
ViWizard Audible AA/AAX Converter
Viwizard Audio Convertor is a powerful tool that allows you to download and convert your Audible audiobooks into MP3 and other supported formats.
It converts your Audible audiobooks into non-encrypted audio formats like MP3, M4A, WAV, WMA, FLAC, OGG, M4R, and other supported formats.
Currently, it is available for both Windows and macOS. Another advantage of using it is that you don't need Audible account authorization to download Audible audiobooks through it.
ViWizard Audible Audiobook Converter Key Features
Losslessly convert Audible books to MP3 without account authorization
Convert Audible audiobooks to common formats at 100× faster speed
Freely customize lots of parameters of output audiobooks
Split audiobooks into small segments by time frame or by chapters
Download ViWizard Audible AAX Converter from their official website. Once Installed, follow the below steps to convert:
1

Add Audible audiobooks to the converter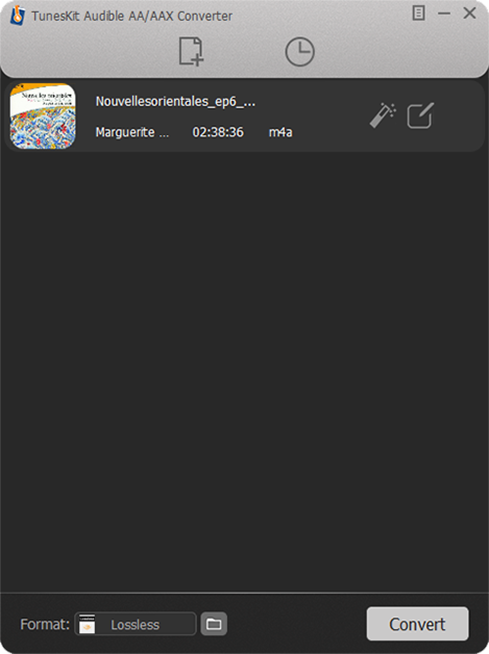 Open the ViWizard Audible AAX Converter application. Then, to load the Audible AA or AAX audiobooks from your computer, select the "Add Files" option. You can also use direct drag-and-drop to import the audiobooks. For batch conversion, you can add many audiobook files at once using the same drag-and-drop option.
2

Set the output audio format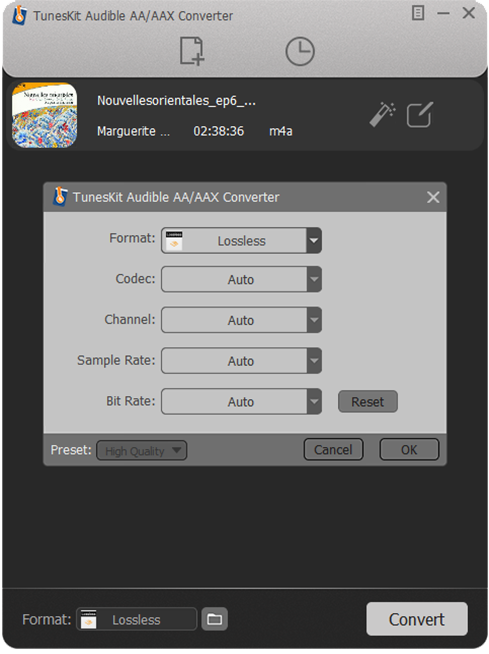 ViWizard Audible AAX converter allows you to choose the format of conversion. Choose the output format by clicking on the Format panel in the bottom left corner. Your Audible book will be converted into the format of your choice. For now, you can select the MP3 or other unprotected supported formats. Make sure you do not change the Bitrate or Channel option to get the lossless quality.
3

Initiate the conversion of Audible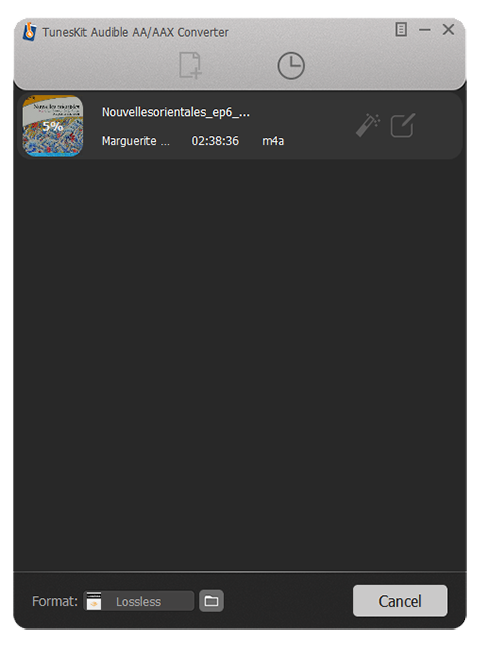 Before you begin with the conversion, you select to click on the edit button in front of the books. You can edit and split the books according to a specific time frame or chapter by clicking on that. Also, once you are done editing, click on on the Convert button, and the Audible files will start to convert.
How to Play Audible Audiobooks on Suunto 7
Suunto 7 has Youtube playing option in it. The best way to play Audible books on Suunto 7 is to upload the converted MP3 files to your Youtube Music account and then play it on Suunto 7.
If you have performed all previous steps and downloaded the Audible audiobooks in MP3 format, proceed with the steps below:
Step 1: Go to music.youtube.com.

Step 2: In the top-right corner, click on your profile photo, and a menu will appear. From the menu, select Upload Music.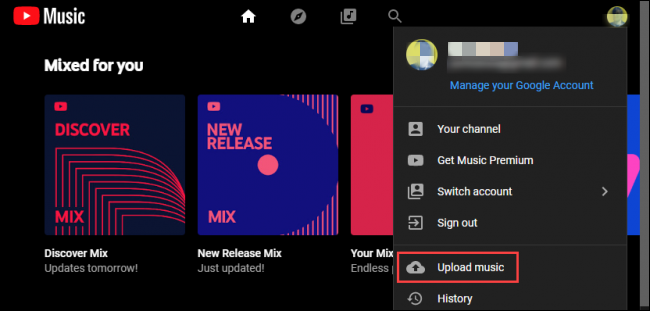 Step 3: From the opened pop-up window, select your converted Audible audiobooks files.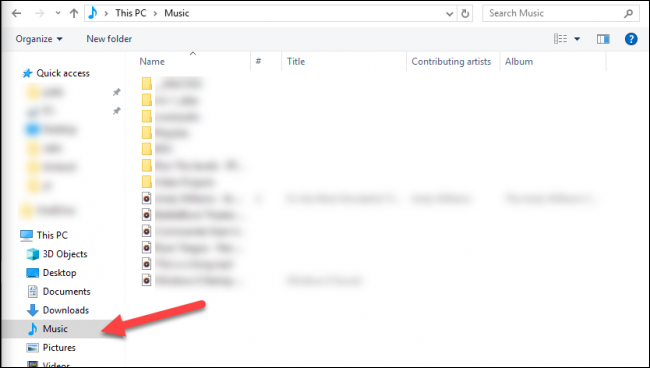 You need to go to the directory where your Audible audiobooks are placed.
Step 4: Once selected, click on the open button, and your Audible audiobooks will be uploaded to Youtube Music.
Step 5: Sign in to your YouTube Account from Suunto 7 and run YouTube Music.
The Uploaded Audiobooks will automatically appear on your Suunto7 smartwatch.
Step 6: Tap the "download" icon next to any Audible book for storing the file on your Suunto 7.
Finally, you can now listen to Audible on Suunto 7.
Conclusion
Suunto 7 does not directly allow you to play Audible audiobooks on it. But, it does have an option to play Youtube Music. However, Youtube Music only supports non-DRM encrypted formats such as MP3, M4a, etc. The Audible audiobooks are opposite to these formats and are in the form of AA/AAX, which are encrypted.
So, to list to Audible on Suunto 7, you need to convert the Audible book to MP3. The most reliable and easy way to do that is by using ViWizard AA/AAX converters, which losslessly convert your Audible books into MP3 format. Once they are converted, all you have to do is import them into your Youtube Music app and play it through Suunto 7.