Audiobook is something can help you take better advantages of your fragmented time and make you feel enriched. You can listen to audiobooks when you are taking a bath, when you are commuting, or when you are working out. Isn't it great to manage two things at one time? Here are the top 5 iTunes audiobooks best sellers in 2019. Generally, you can see that the iTunes audiobook best sellers are the same as the bestsellers in bookstores. So, you can refresh your memory by listening to the audiobook version after reading the book, or you can go straight to the audiobooks.
No.1 Where the Crawdads Sing (Unabridged)
Author: Delia Owen
Genre: Fiction
iTunes Purchase Price: $14.99
This is an astonishing debut novel by Delia Owens, the New York Times Bestseller for 17 weeks of 2019. The story is about the rumors of "Marsh Girl" at the Barkley Cove. Kya Clark is the so-called "Marsh Girl". She has survived for years alone in the marsh that she calls home, finding friends in the gulls and lessons in the sand. Then the time comes when she yearns to be touched and loved. Two young men from town become intrigued by her wild beauty, Kya opens herself to a new life. However, Chase Andrews is later found dead, the locals immediately suspect Kya murdered him.
No.2 Circe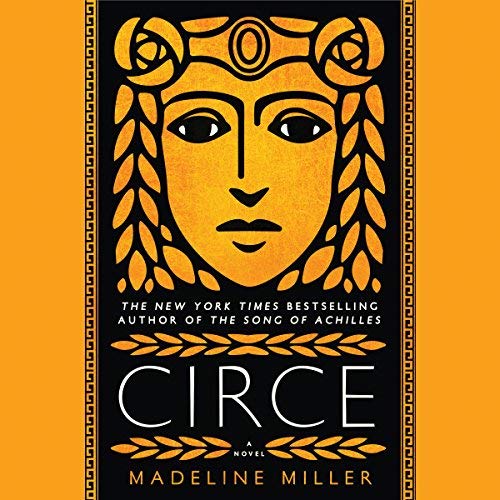 Author: Madeline Miller
Genre: Fiction
iTunes Purchase Price: $4.99
This is another New York Times Bestseller. Circe is the daughter of Helios, the god of the sun and mightiest of the Titans. But Circe is not as powerful as her father nor viciously alluring like her mother. So she turning to the world of mortals for companionship and realizes that she does have power – the power of witchcraft, which can transform rivals into monsters and menace the gods themselves. Zeus is threatened and banishes her to a deserted island, where she hones her occult craft, tames wild beasts and encounter many famous figures in all of mythology. As an indomitable female strength in a man's world, she has to fight for what she loves most.
No.3 The Hidden Power of F*cking Up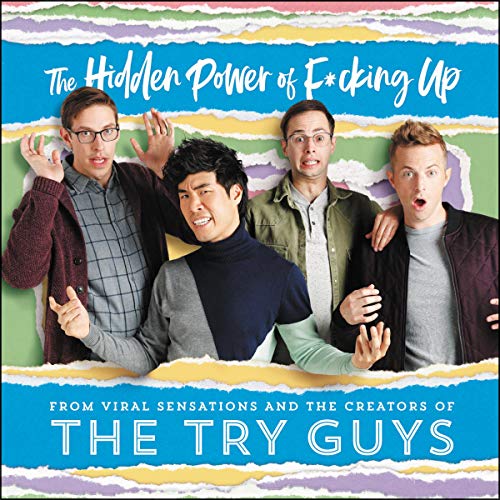 Author: The Try Guys
Genre: Self Development/ Self Help
iTunes Purchase Price: $16.99
The four co-creators of The Try Guys: Eugene, Keith, Ned, and Zach, are best friends and social media stars. The Try guys becomes one of the Internet's most popular and viral sensations because of their curiosity, humor, bravado, and fearlessness. Now they deliver their first book—an inspirational self-improvement guide that teaches you that the path to success is littered with humiliating detours, embarrassing offenses, and unexpected failures.
No.4 Becoming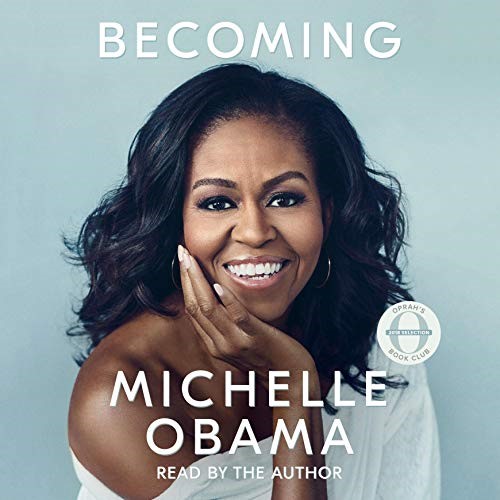 Author: Michelle Obama
Genre: Biography & Memoir
iTunes Purchase Price: $14.99
Download and Listen to Becoming by Michelle Obama
Michelle Obama, the former first lady shares her growing up in South Side of Chicago to the White House in her memoir Becoming. The book becomes a big hit after it published in November 2018. Then Michelle narrated the book herself. Becoming is including three parts: Becoming Me, Becoming Us, Becoming More.
No.5 The Subtle Art of Not Giving a F*ck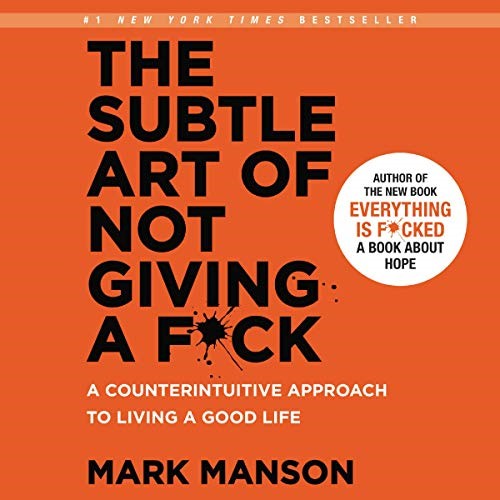 Author: Mark Manson
Genre: Self Development/ Self Help
iTunes Purchase Price: $14.99
In this generation-defining self-help guide, a superstar blogger, Mark Manson, cuts through the crap to show us a counterintuitive approach to living a good life. That is, to stop trying to be positive all the time so that we can truly become better, happier people.
How to Make the Best of Your Audiobooks
So, these are the 5 most popular audiobooks of 2019 so far. We've attached the iTunes purchase price of each audiobook. The Pricing of Apple Books is different from Audible. It's the pay-as-you-go mode instead of the monthly subscription. So, audiobooks on iTunes are more suitable for those who don't often listen to audiobooks or those who want to collect some particular audiobooks. Once you buy an audiobook from iTunes, you can keep them and own them permanently. However, the problem is, you can not listen to them and use them at your will. DRM protection stops you from playing them outside the Apple ecosystem. That's why you need ViWizard DRM Audio Converter. Only by converting the audiobooks to MP3 can you listen to them anywhere and share them with your friends directly without gifting the audiobooks to them.
What ViWizard DRM Audio Converter Can Do for You
Strip DRM from audiobooks from Apple Books and Audible as well as Apple Music songs without losing the original quality
Convert both DRM audio formats (M4P, M4A, M4B, AA., and AAX.) and non-DRM formats to MP3, AAC, M4A, M4B, WAV, and FLAC
Serve as an audio track editor, allows you to split the audiobook files by chapters

Matt Smith is an amateur writer engaged in ViWizard in 2013. He is a movie lover who write a lot of movie reviews for many websites and blogs.