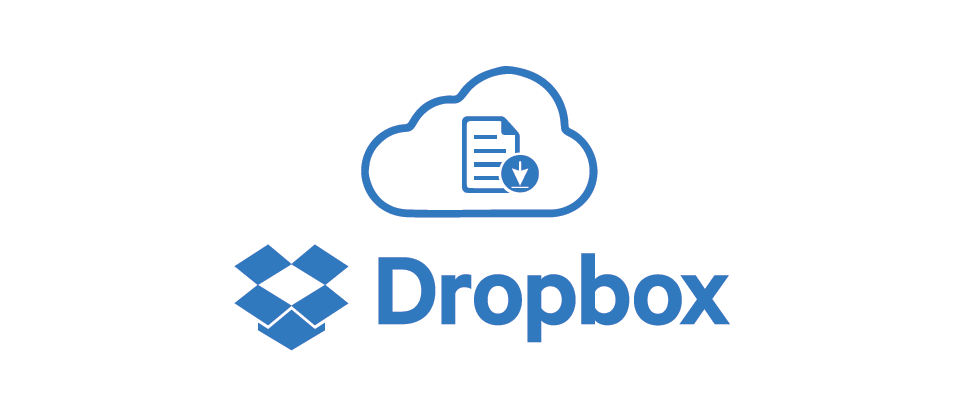 If you put "Dropbox" into the search box of Slant.co, you will get the autocompletion of "What are the best tools for free cloud storage?", "What are the best cloud storage services?", "What are the best file sharing services?", and "What are the best online photo manager solutions?". From these titles you can easily observe how people define Dropbox, one of the most popular file hosting services for images, videos, audio, and other files. Furthermore, Dropbox goes beyond its competitor owe to overwhelming popularity. It occupies the first ranking cloud service with over 5,000 votes while the second-ranking Google Drive has not even half of its votes.
Since cloud service has been unveiled, we are gradually getting into a habit of backing up files and documents to the cloud. When the files refer to videos and movies, transferring them to Dropbox means a lot more than other files. Compare to document, image, and audio, video files can be very large and they occupy your storage. So, transfer iTunes movies to Dropbox not only can save them forever but also can release your storage and stream them on any of your devices.
Right before you upload them to Dropbox, you need to rip off the DRM restriction from iTunes movies, otherwise, the uploading will be meaningless. Because M4V encrypted videos can't be played on the unauthorized non-apple device. HereTunesKit M4V Converter should be introduced. TunesKit is a useful DRM cracker and an efficient video converter.
How TunesKit M4V Converter Gonna Help You?
Losslessly remove DRM from iTunes movies, TV shows, and videos
Convert Both DRM-ed and DRM-free format to over 20 popular formats, such as MP4, M4V, MKV, WMV, MPEG1, MPEG2, AVI, ASF, 3GP, and FLV
Has a built-in video editor with which you can trim, cut the videos to small clips, or add watermarks and subtitles
Keep AC3 5.1 Dolby surround sound, AAC stereo tracks, AD, CC, subtitles, and chapters
How to Crack DRM from iTunes Movies
In this section, you will learn how to deal with the DRM removal with TunesKit.
Step 1 Add M4V Videos to TunesKit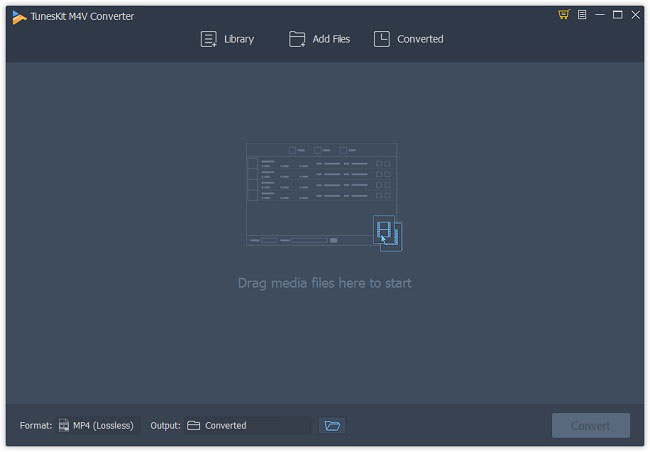 First, you need to download and install TunesKit M4V Converter. Second, make sure iTunes works well on your computer. When you launch TunesKit, iTunes will be launched at the same time. Third, you can directly drag the movie files you want to convert to the surface of the converter or use the "Library" button on the top center.
Step 2 Define Output Settings for Dropbox
Wait for the movies all load to TunesKit. Next, you can begin with the output settings. Output format should be the first thing to consider. Open the "Format" panel and select an output format as you wish. Here we recommend you choose MP4, MKV or AVI for these formats are a lot more common and popular. TunesKit allows you to customize the audio track, subtitle and many other properties of the video.
Step 3 Remove DRM From iTunes Movies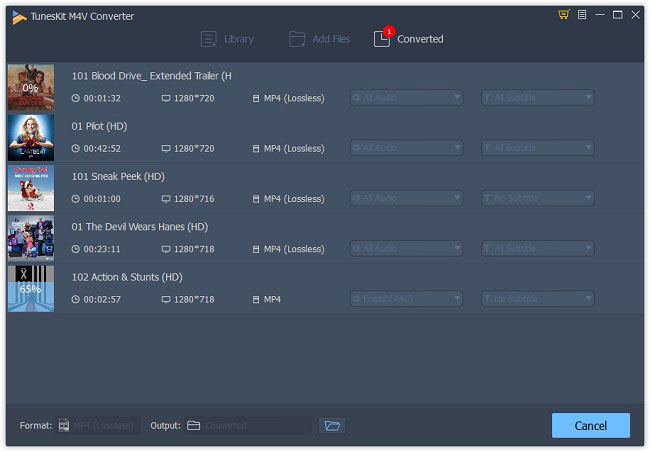 When you are done with all the settings, don't hesitate to get rid of the DRM protection and convert the iTunes movies to other formats. To do this, you just need a simple click on the "Convert" button at the bottom right. The conversion process will take some time but it must be faster than you can imagine.
How to Sync iTunes Movies to Dropbox and Share Them
When you already have the non-DRM iTunes movies in hand, you can do whatever you want, for example, you can play them on whatever media player and device you like. But you should back up iTunes movies to Dropbox for later enjoy. Once they are synced to the cloud, you will never lose them even if they are rented from iTunes.
Upload iTunes Movies with Dropbox Desktop Application
The most recommended way to upload iTunes movies to Dropbox is to use the desktop application. It is much faster and with no hassle. Here are the steps:
1. Create a new Dropbox account assume that you are new to Dropbox.
2. Install and launch the desktop app on your computer.
3. After signing in, drag and drop files into the Dropbox folder.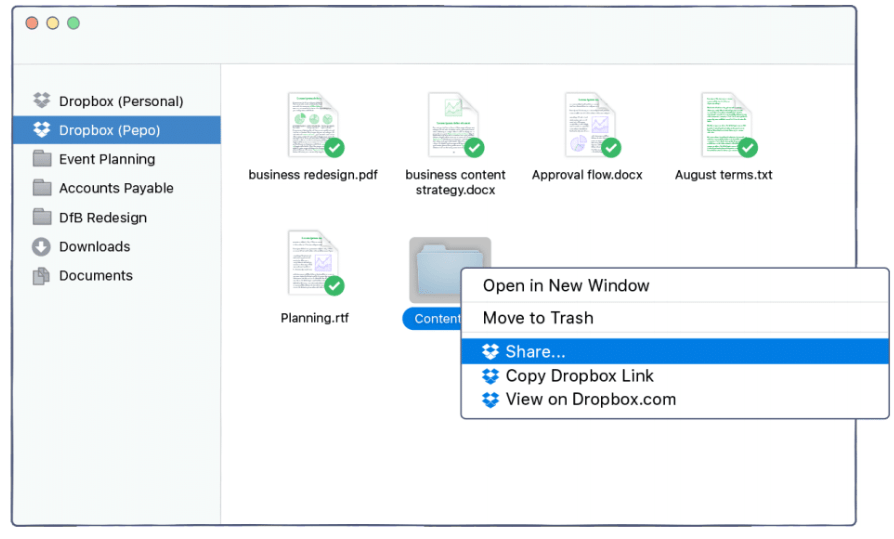 4. Right-click on the movie file you want to share and select "Copy Dropbox Link". The link will be copied automatically and you can paste it and send it to share.
Upload iTunes Movies via Web Browser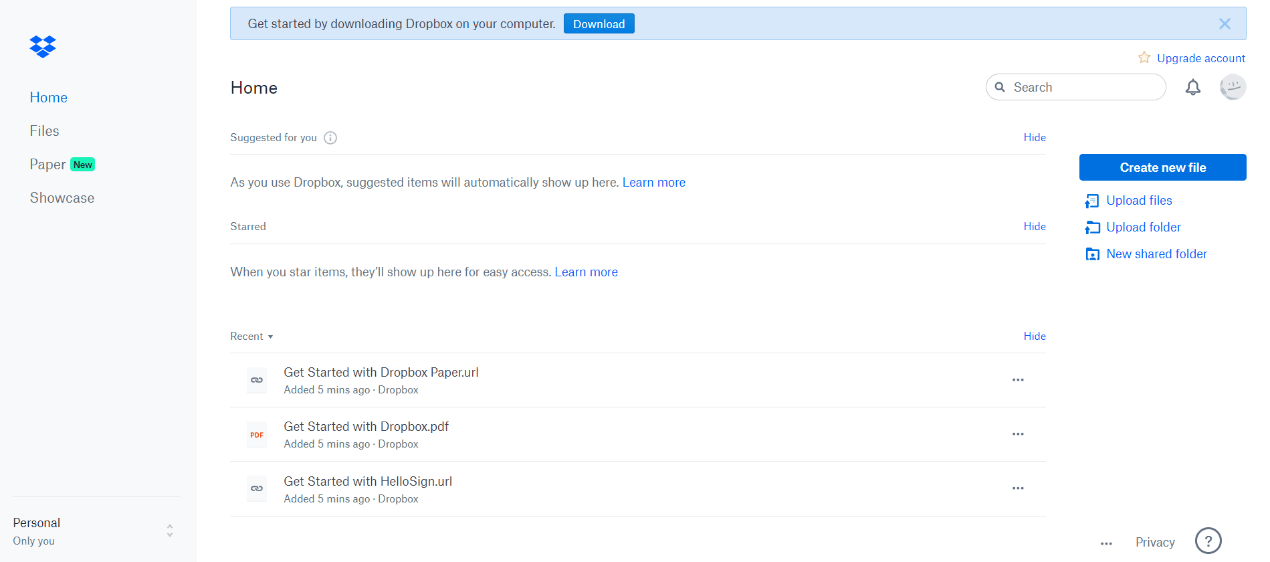 1. Sign in Dropbox.com.
2. Click the Blue Upload File button at the top of the window.
3. Choose the file you'd like to add and click "Open"
4. Or directly drag and drop files into your web browser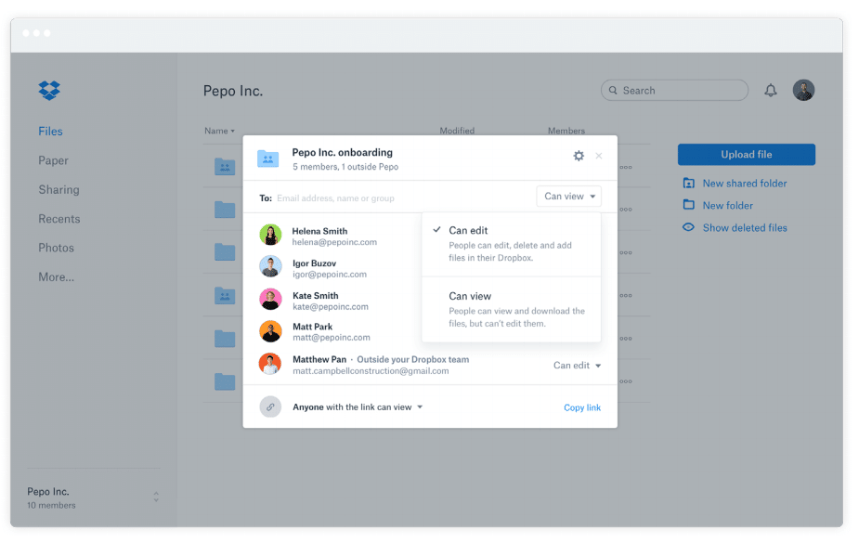 5. Hover over the movie file or folder you want to share and click the "Share" button that appears
6. You can copy and paste the share link, send it to your friends so they can access it.