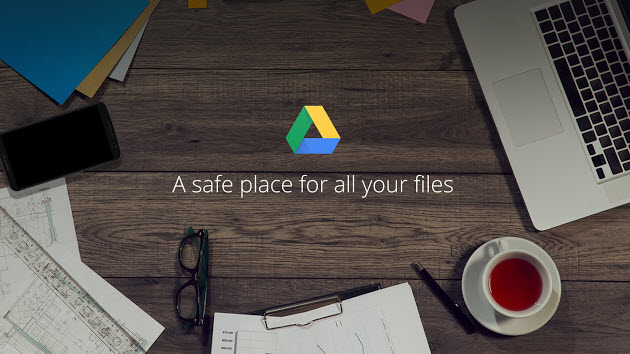 Google Drive is the best file storage and synchronization service only less popular than Dropbox. As of March 2017, Google Drive has 800 million active users. Google Drive is the most generous when it comes to the free storage offer. It gives users 15 gigabytes of free storage through Google One. Compare to the free 5 GB of OneDrive and free 2 GB of Dropbox, Google Drive really is offering the most among all mainstream cloud services. The slogan of Google Drive is "a safe place for all your files". Placing iTunes movies on Google Drive can keep them safe and accessible.
The reasons are obvious why people considering transferring iTunes Movies to Google Drive. Once your iTunes movies are synced to Google Drive, you can save a lot of spaces for your phone or computer. Merely uploading the original files downloaded from iTunes make no sense because the DRM restriction bans you from play iTunes movies elsewhere except authorized Apple devices. Therefore, the preparation for you is to crack the DRM lock from iTunes movies before you upload them to Google Drive.
To make that happen, you will need some help from TunesKit M4V Converter. TunesKit is a known brand for DRM removal software. The M4V Converter is the featured product of TunesKit that can losslessly unlock DRM copyright encryption from purchased and rented iTunes M4V movies, TV shows by converting the M4V videos to DRM-free formats and popular mobile devices. It also serves as a complete video tool to convert non-DRM videos to other formats. The following is a tutorial on how to remove DRM from iTunes movies.
How TunesKit M4V Converter Gonna Help You?
Losslessly remove DRM from iTunes movies, TV shows, and videos
Convert Both DRM-ed and DRM-free format to over 20 popular formats, such as MP4, M4V, MKV, WMV, MPEG1, MPEG2, AVI, ASF, 3GP, and FLV
Has a built-in video editor with which you can trim, cut the videos to small clips, or add watermarks and subtitles
Keep AC3 5.1 Dolby surround sound, AAC stereo tracks, AD, CC, subtitles, and chapters
Part 1 - Convert iTunes Movies to non-DRM Format
Step 1 Import iTunes Movies to TunesKit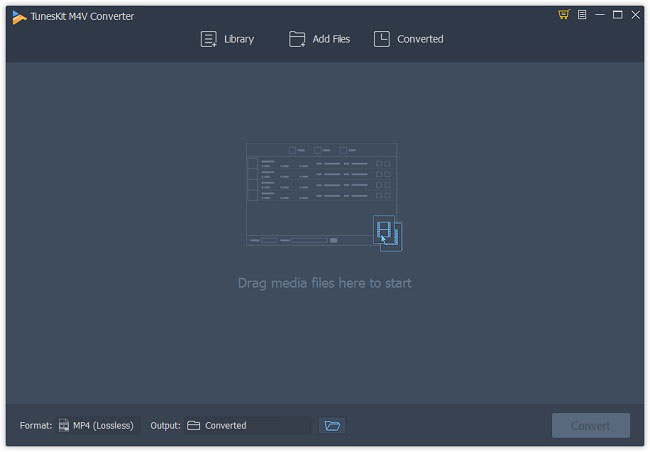 There are several preparations before we start:
1) Download TunesKit M4V Converter and install it on your PC.
2) Make sure that iTunes works well in your PC and download the movies you want to back up in advance.
When you are ready, launch TunesKit and iTunes. You can see on the top center of the TunesKit surface, there are 3 buttons: "Library" is to import DRM-ed movies and TV shows, "Add Files" is for adding DRM-free files, "Converted" is to view the converted history. Here you can click the "Library" button, wait for the window pops up, and then select the videos and confirm by "OK" to load them into TunesKit. Directly drag the iTunes movie from the iTunes Media Folder to the converter works too.
Step 2 Customize Output Format and Parameters
After all movies are successfully loaded, you can open the "Format" panel to customize the output device, video quality, video, and most importantly, audio format. MP4 is the most common video format so you can use it as your default format. On the right of the column of each video, you can adjust the output audio track and subtitle by clicking on the "edit" icon.
Step 3 Remove DRM and Convert the Videos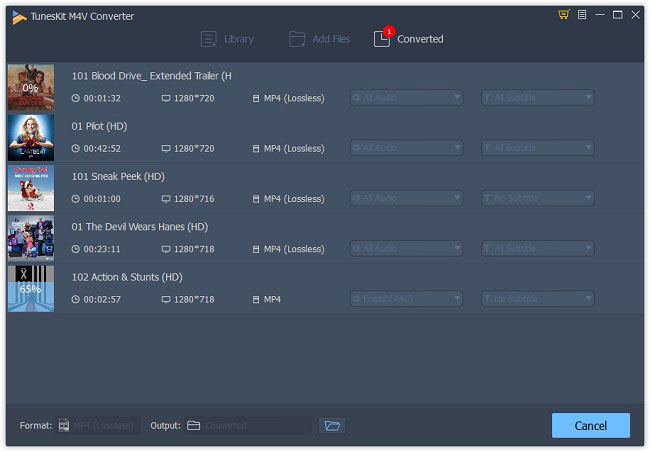 Once you finish the settings, you can start to remove DRM from the movies. Click "Convert" at the bottom right to accomplish that and you can find the unprotected movies on the "Converted" history. They were placed in the folder you decided. Before transfer them to Google Drive, you can have a preview using the embedded media player of TunesKit.
Part 2 - Transfer iTunes Movies to Google Drive
Now you have the non-DRM iTunes movies so you can begin the uploading. Google Drive has Computer apps, Mobile apps and Website interface. Since we convert and save the movies on your computer, here we will brief you on how to sync the converted movies through Computer apps and Web browser.
Sync Converted Videos with Web Browser
The most recommended way to upload iTunes movies to Dropbox is to use the desktop application. It is much faster and with no hassle. Here are the steps: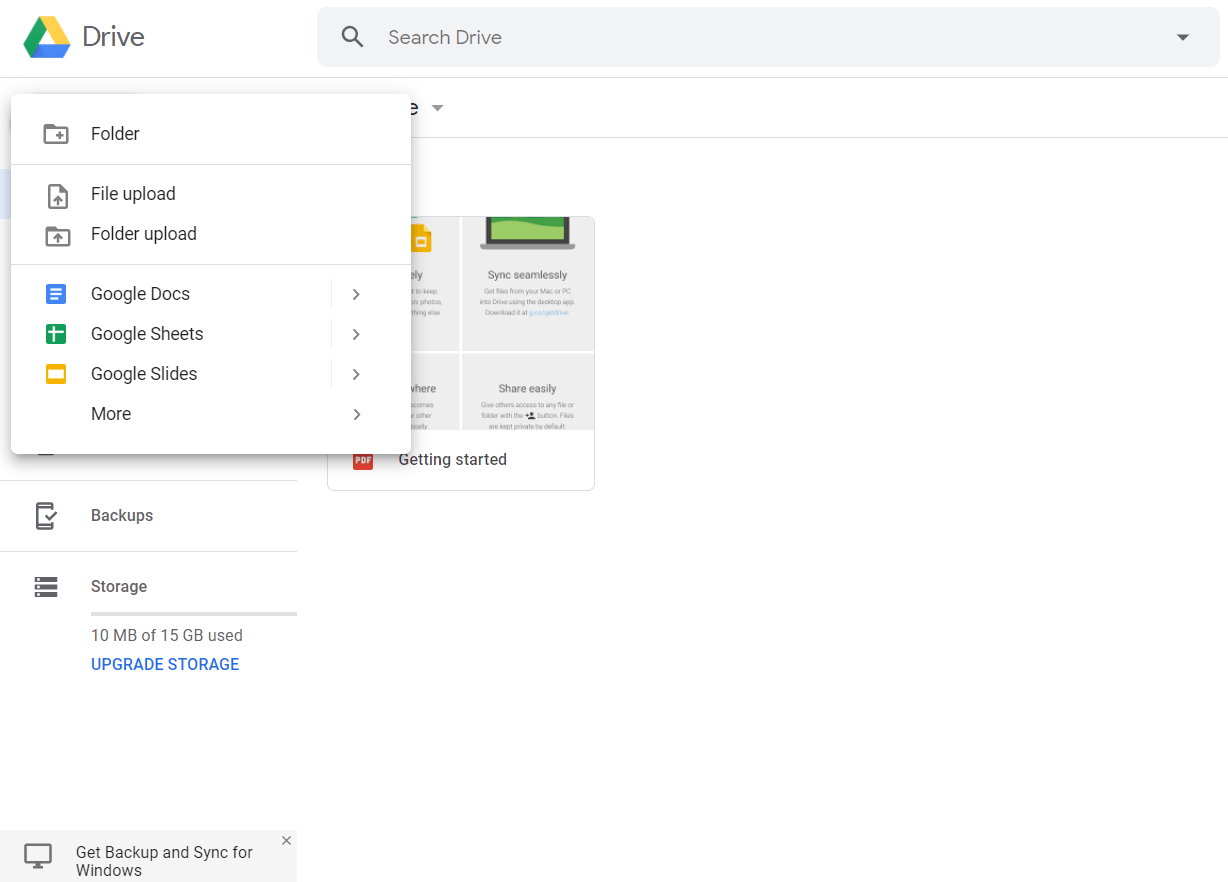 1. As for the website surface, you also need to sign in first.
2. Find the left sidebar and click the "New". You can choose "File Upload" if you want to upload a single video. "Folder Upload" is more convenient when you have many movies to back up.
3. From the pop-up window, select the file or folder and confirm by "OK".
Sync Converted Videos with Computer Apps
Download Google Drive desktop app from the official website. Run it and sign in with your Google account. Google Drive is like Dropbox and OneDrive, they can all access as a folder on your hard drive. So, you just need to copy and paste the folder you place the iTunes movies to the Google Drive folder. It will automatically sync the files to the cloud.