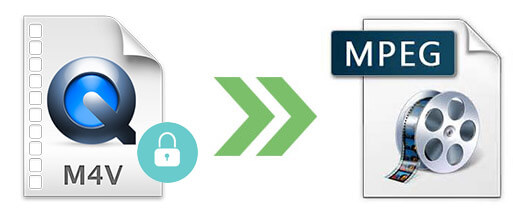 M4V is a standard video format created by Apple, if you download M4V files online often, you may have encountered the problem that M4V videos can't be played sometimes due to M4V format is not supported by all players or some M4V videos are protected by DRM. This is so painful. You may wonder is there a good way to fix it easily. Absolutely, the common solution to solve this issue forever is to convert M4V to popular formats of videos such as MP4, MPEG, AVI, WMV, then it will be compatible with more players and has no DRM limitation. If you mainly want to store the videos for future watching, I would advise to convert M4V to MPEG.
Why Convert M4V to MPEG files Instead of Other Formats
Though MPEG is not a most popular format today, it is used widely for storing videos since it has high compression rate to reduce size and keep high definition which is perfect for storage in computers and DVD or being distributed over the internet.
Usually there are two MPEG formats used most MPEG 1 and MPEG 2. Both are standards for coded representation of digital audio and video and related data developed by Moving Picture Experts Group, the main difference of the two standards is that MPEG2 has higher compression rate and definition compared to MPEG1.
How to Convert Unprotected M4V to MPEG for Free
For unprotected M4V files, it may be caused by there is not a compatible media player as M4V movie usually can only be played on iTunes,  QuickTime,  Windows Media Player, VLC player. You can simply install a compatible player to fix it or alternatively you can convert the unprotected m4v files.
Many free M4V to MPEG converter  such as Totally Free Converter and Convertio File Converter can do the job to convert M4V to MPEG within several clicks. Take Convertio File Converter which is an online converter tool for example.
You can go to the website simply click 'From Computer' to select a M4V video and choose the output format as 'MPEG', then click 'Convert', the file will start to be uploaded and converted. When it is done, you can click 'Download' button to get the MPEG file you converted quickly.  This is a pretty  easy way, however, It also has a big drawback that it doesn't support iTunes DRM copyright protected M4V files.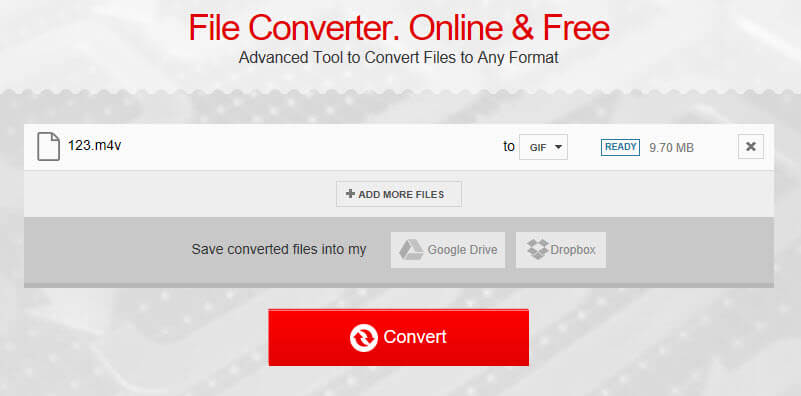 How to Convert iTunes DRM Protected M4V to MPEG
In case you already have the compatible player but still can't play the M4V video, it is most likely that the M4V movie is DRM copyright protected and you haven't authorize the purchase or rental to the device.
If you like to get rid of the trouble forever, you can convert DRM Protected M4V files by using TunesKit DRM M4V Converter for Mac which is a professional m4v to mpeg converter. It not only convert the videos fast but also it can remove the DRM automatically while keeping high output quality.
Following is the step by step instruction on how to convert DRM copyright protected M4V videos to MPEG movies:
Step 1

Launch the software from your Mac computer and click 'Add Files' to import a M4V movie. Please make sure you have authorized the movie to play on the computer else it may not be imported.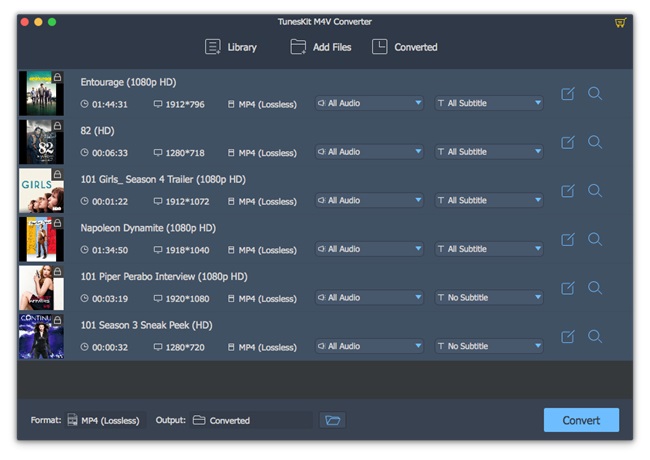 Step 2

Click the 'Format' icon and then go to the 'General Video' tab to select the output format as MPEG1 or MPEG2.  I would suggest MPEG2 if you want a higher definition video.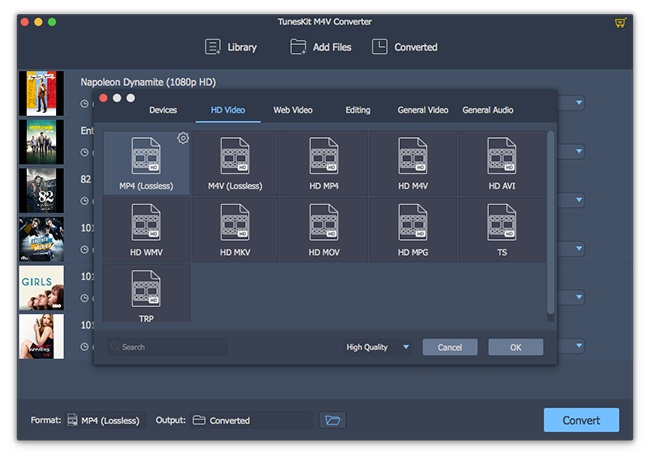 Step 3

At last, you can click 'Convert' button to convert M4V to MPEG and remove the DRM protection.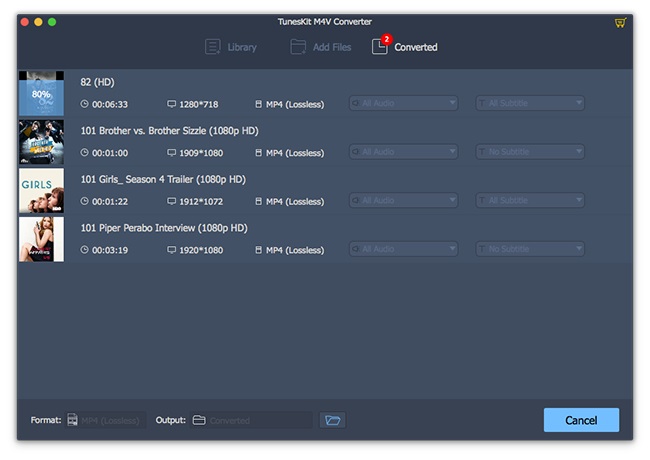 To sum up, converting M4V to MPEG is a best way to save M4V movies on your devices such as USB disk SD card and you can also burn the converted MPEG file to DVDs too. When finish converting, the DRM protection will be removed automatically, you never need to worry about M4V files can't be played any more.