Earlier in the week we discussed three of the best free M4V video converter in the world to convert DRM-free M4V to MP4 on PC and Mac while providing you the solution to convert DRM-ed M4V to MP4 for good. Here in this article we are going to focus on the recommendation of some top free media players for playing M4V videos or other media formats with high performance on both Windows and Mac OS for your reference. These top picks for the best free M4V media players introduced in the following review are chosen mainly based on the popularity, ease of use, supported media formats, performance, and so on.
Note: These best M4V media players we are talking about in this article are merely for playing DRM-free M4V video files instead of the DRM-protected ones from iTunes since the latter can only be played properly with iTunes itself or QuickTime rather than any other non-approved media players. If you have any need to play the DRM-ed iTunes M4V movies and TV shows on the common media players mentioned below, you can simply find the solution in the end of this article.
VLC Media Player (Windows, Mac OS X)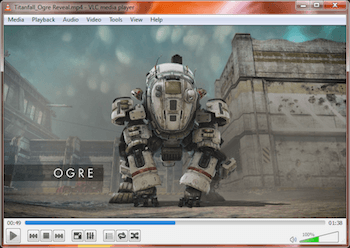 As one of the first "play anything" media players in the world, VLC is a free, portable, open-source and cross-platform media player. It earned its reputation a long time ago for being fast and flexible, making the process painless, and packing just enough features. It is capable of playing just about any media format you can imagine, including M4V(DRM-free), MP4, AVI, WMV, etc. and even the Internet radio and other various streaming protocols. It features an assortment of customization options for quickly swapping viewing modes and tweaking the toolbar with additional controls. Besides, VLC also sports a number of optional third-party plugins to extend its features. Generally speaking, VLC Media Player is the best media player to go if you are looking for a program offering robust file compatibility, versatile playback and frequent stability updates.
PotPlayer (Windows)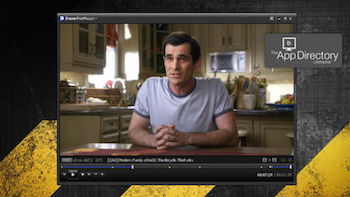 When searching for the best video player for Windows, Daum PotPlayer could be the no.1 choice for it's lightweight, free, and capable of playing just about every file format, codec, media container, or type of file you throw its direction with ease, like VLC does but with more skins to customize the UI than VLC. In addition to broad format support, PotPlayer also gives you a wealth of features and controls to get your video playback looking just the way you like. What's more, it also packs filters for noise reduction, deinterlacing, brightness, contrast, hue, etc.
KMPlayer (Windows)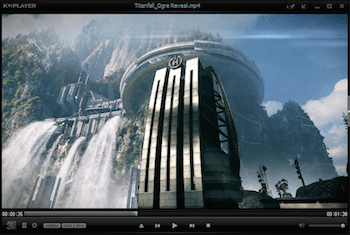 Another popular media player to Windows users is KMPlayer, which would be highly recommended if you are looking a great yet light alternative to the many unnecessarily feature-bloated media players available without skimping on quality features. Though it often runs slower that similarly-equipped programs on this top media player list, it's still worthwhile given its slick, jet-black UI and capable tools. Once set up properly, the gorgeous interface is a snap to navigate, providing a highly customizable media center for most audio and video formats. On top of KMPlayer, it's bundled with live URL broadcasting support and remains completely devoid of adds urging users to upgrade to the premium version of the service.
DivX (Windows, Mac OS X)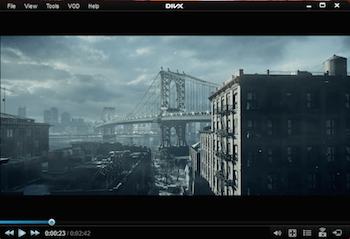 For both Windows and Mac users, DivX is a fully-formed, universal and refined media player with user-friendly controls and intuitive interface. The same as the other best video players in this review, DivX is able to handle most formats you throw at it — whether it be the software's native DIVX format or more-accessible options like MP4, M4V and AVI. It is stable in performing and produces excellent playback when watching video or listening audio, though its tool set is by no means overwhelming. Besides, it offers quick options for selecting the viewing sizes and burning media files to DVD discs, with additional options for streaming videos, music and photos to DLNA-compatible home devices such as your PS3 or Samsung Galaxy Note II, etc.
Solution to Play iTunes DRM M4V with Any Media Player
As we mentioned in the beginning, the iTunes movies and TV shows are protected with DRM and can only be recognised by iTunes and QuickTime. It's impossible for you to play the DRM-protected iTunes M4V files on any of the best video players listed here unless the DRM protection is stripped off. Now we'll provide you a simple way to get rid of the DRM from iTunes movies so that you can play the iTunes M4V videos on VLC, KMPlayer, PotPlayer and other common free media players.
The smart iTunes DRM removal tool is ViWizard DRM M4V Converter for Mac/Windows which is dedicated to converting DRM iTunes M4V videos to common MP4 with lossless quality preserved. It's also able to keep the original AC3 5.1 surround sound, subtitles, Closed Captions during the M4V to MP4 conversion. You are suggested to find more tutorial to convert DRM iTunes M4V to media players from this entrance: Tutorials of Converting iTunes M4V to Common Media Players >>

Nick Orin is a review writer, software geek and Mac OS enthusiast. He spends all his free time in searching useful software and gadgets to share with others.