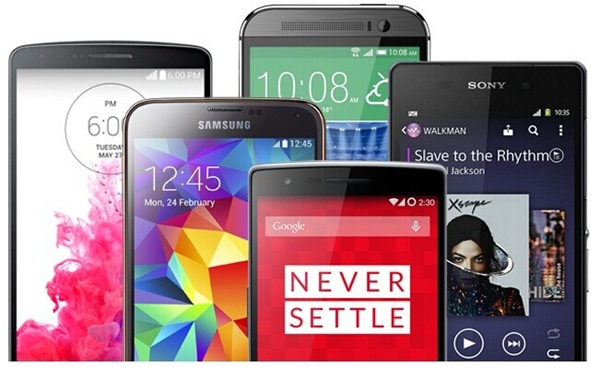 The year 2014 has been a great year for mobile lovers for it has seen the release of a great many of revolutionary mobile devices, such as HTC One M8, Samsung Galaxy Note 4, Apple iPhone 6, etc. Most of you may have already got the best mobile gadgets on your mind for the year 2014. Or some of you are still expecting more brilliant devices to come out in the upcoming 2015 to wow you. The good news is that some mobile companies have already announced the upcoming smartphones and tablets of 2015. Now let's start to find out the most anticipated top 10 Android smartphones and tablets which are expected to be launched in the upcoming 2015.
Top 10 New Android Phones and Tablets to Come in 2015
Samsung Galaxy Note 5
Expected Release Date: September 2015
Although the Samsung Galaxy Note 4 was launched not long ago, the rumors of the next generation that is Galaxy Note 5 have already been spread widely enough featuring a slightly larger 5.9" display with a massively sharper, Ultra HD resolution. Since it's still subject to change, we would like to expect the Galaxy Note 5 bring some major improvements with a 64-bit system chip, S-pen as well as the multitasking.
Samsung Galaxy S6
Expected Release Date: March 2015
As Samsung's flagship line, the Galaxy S series are always the most expected models for Samsung customers. According to the official statements, the Samsung Galaxy S6 is expected to bring some big changes such as adopting the design and premium metal frame of devices like the Galaxy Alpha, being the first Samsung top-shelf Android smartphone to come with a 64-bit chip, or even introducing a 21-megapixel shooter and much more.
HTC One M9
Expected Release Date: March 2015
Since HTC One M8 has shown great performance in 2014, we would like to expect its successor model - the M9 could extend the success in the upcoming 2015 as well. Based on reports so far, the HTC One M9 will come with 5.2-inch QHD display with 2560 x 1440 pixels resolution and powered by Snapdragon 805 chipset. What's more, this smartphone is expected to be fully waterproofed.
LG G4
Expected Release Date: May 2015
The next big thing of Android smartphones in 2015 would be the unveil of LG G4 which might be the first phone to launch with an in-house LG system chip. As the successor to LG G3, the G4 model is supposed to continue improving on the 5.5" Quad HD display formula with a lower price than its rivals such as Samsung.
Sony Xperia Z4
Expected Release Date: February 2015
In 2015, Sony is rumored to release its flagship Xperia Z handset the Z4 with a larger 5.5-inch display and a Quad HD resolution to match the current trend of smartphone market. As from our part, we'd like to see an improved camera interface (which is just too cluttered and complicated now), and a 64-bit Snapdragon 810 on Xperia Z4 to make it a true rival to current flagships.
Xiaomi Mi5
Expected Release Date: July 2015
No matter you've heard it or not, Xiaomi has managed to become China's largest phone seller in 2014 and even the 3rd largest smartphone maker in the world. Here the most anticipated smartphone of 2015 from Xiaomi we are talking about is its Mi5, which is expected to come with 5.5-inch Quad HD display with bezel-less design display while packing a Quad core Snapdragon 805 processor and 20MP rear camera and 8MP front-facing camera.
Motorola Moto G 2015 Edition
Expected Release Date: Spring 2015
The 2014 edition of Motorola Moto G has impressed us with its continued focus on a great price-to-feature ratio. That's why we would like to see it keep that trend while introduce a new, Snapdragon 410-powered and 64-bit-running Moto G in 2015 edition with the same great display, good battery life and camera.
Motorola Moto E 2nd Gen
Expected Release Date: October 2015
The next one to join the list of most anticipated Android smartphones of 2015 from Motorola is its Moto E 2nd generation. Motorola was reported to be testing the Benchmarks for its new upcoming smartphone which we predict to be the 2nd generation of Moto E. As per the leaks, the Moto E 2nd Gen will pack 1.2 GHz Qualcomm Snapdragon 410 processor along with 1GB of RAM. The camera of the Moto E 2nd Gen could be 5MP rear camera with auto focus.
Amazon Kindle Fire 2015 Edition
Expected Release Date: September 2015
The most expected Android tablet in 2015 goes to Amazon's Kindle Fire 2015 edition for the lineup of Kindle Fire tablets has performed strongly, competing with Samsung for the title of the most popular Android-based tablet brand in the past years. With rumors all around, we would not be surprised at all to see the new Kindle Fire tablets jump to a 12" screen size, or even slightly more. Besides, we also expect a great price, top-notch hardware, and Amazon's heavy custom skin on top of Android 5.0 Lollipop.
Samsung Galaxy Note 10.1 2015 Edition
Expected Release Date: March 2015
The new 2015 Galaxy Note 10.1 tablet has leaked on Samsung's official website ahead of the upcoming launch. Till now, the new Galaxy Note 10.1 rumors have started to surface. With the Galaxy Note 4 smartphone having recently jumped to a QHD panel, Snapdragon 805 chipset and a stylus with twice the sensitivity of its predecessors, we would like to expect the new Note 10.1 tablet to follow suit. And it would be great if Samsung could bring us more surprises.
More Tips for Android Users: Convert iTunes Movies to Android Devices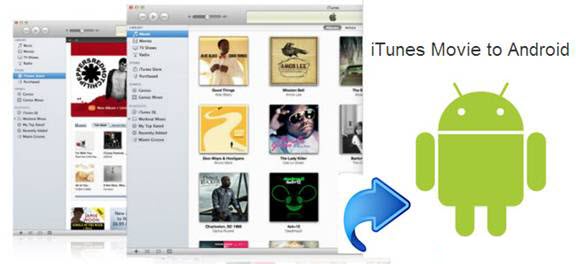 For those who have already got an Android device at hand or those who are going to make action in the upcoming year, you may have the need to watch videos on your Android gadgets on the go. But for Android users who used to purchase movies and TV shows from iTunes Store, it's difficult to get those iTunes videos to play on Android phones or tablets due to Apple's DRM restriction. In this case, you have to use a third-party iTunes DRM removal software to bypass the DRM protection from iTunes movies or convert the protected iTunes video files to Android compatible formats. Among all the available iTunes to Android video converter in the world, ViWizard iTunes DRM Video Converter is the most popular one that is able to convert the DRM'd iTunes movies to DRM-free MP4 files for any Android phones and tablets while keeping the original video quality, audio tracks and subtitles.
You can download the proper version of ViWizard iTunes DRM Video Converter to convert your movies from iTunes library to Android devices by following the tutorial in the page: How to Convert iTunes Movies to Android Phones and Tablets >>
More Reviews You May Like

Nick Orin is a review writer, software geek and Mac OS enthusiast. He spends all his free time in searching useful software and gadgets to share with others.