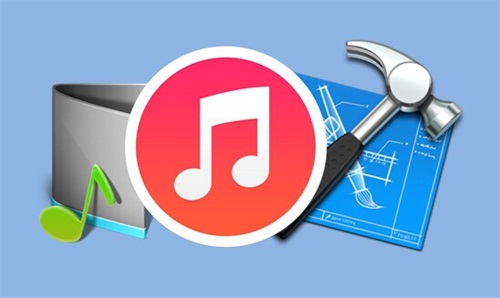 As one of the largest online media stores in the world, iTunes has already become the best way for us to collect and play the digital music, movies, TV episodes, audiobooks, apps, etc. on PCs and iOS devices. If you use iTunes frequently, there must be a moment when you get into trouble with the software and prompt the idea of "is there any iTunes tool that can resolve this problem." Undoubtedly, there are plenty of such iTunes tools that will help you extend and customize the use of iTunes. Here in the following article, we are listing the top 5 essential iTunes companions and apps so that you can make the most out of iTunes.
Top 1. Handbrake - Rip DVDs for Apple Devices
As you may know, due to the legal issues, iTunes can't rip your purchased DVDs to play on your iOS devices or Apple TV. In this case, Handbrake, a free video converter software, becomes the best choice for this purpose. With the help of Handbrake, you are able to pull movies and TV shows off the DVDs you've bought over the years and convert them to a format supported by your Apple devices while reserving the subtitles (or closed-captions) or removing unwanted audio tracks, etc.
Top 2. ViWizard - Remove DRM from iTunes Media
If you like to buy movies or other media content from iTunes, you must know that almost all iTunes media, including the movies, TV shows, audiobooks, iBooks, Apple music, etc. are restricted by Apple's FairPlay DRM. That's to say, you are not allowed to play those DRM-protected iTunes media on non-Apple devices even if you legally purchased the items. To get rid of the frustration and regain the full ownership of the iTunes, you are recommended to try DRM removal solutions provided by ViWizard studio, including its featured DRM M4V Converter, Audiobook Converter, DRM iBook Copy. By using ViWizard DRM media converter, you can easily and completely remove DRM lock from iTunes M4V movies, TV episodes, audiobooks and iBooks so that you can freely transfer and play the unprotected iTunes media on any media player without being restricted by DRM at all.
Top 3. SuperSync - iTunes Library Manager
SuperSync is a professional and high-quality iTunes library management solution that's perfect for DJs, audiophiles, music collectors, video mavens, and anyone for whom music and video are major parts of their digital life. It is a seamless and intuitive app that will allow you to merge, compare, manage and organize iTunes on a wide variety of platforms, including iOS, PC and Mac. Its main advantage is that it's easy-to-use and very fast in functioning and operating.
Top 4. iTuner - iTunes Companion
iTuner is a downloadable Apple iPhone application that serves users as an essential tool for automated iTunes library maintenance. Other than the standard maintenance for iTunes, this app also enables you to export playlists, discover online lyrics, control tracks and playbacks and seamlessly synchronize playlists with the portable Apple iPod. Also, iTuner helps you remove duplicate files, dead track and empty directories in your iTunes library.
Top 5. Tunes Cleaner - Clean Up iTunes Music Libary
If you are a music enthusiast and deal with a large number of audio tracks, you may need periodic clean ups for your iTunes library. Then Tunes Cleaner will help you get the job done easily. As a Windows based iTunes cleaner program, it could detect and delete song duplicates in iTunes, get album artwork for iTunes music files, download and add music tags like album, song name, artist, year, etc. to complete music info, allow manual editing of music tags, save unfixed music files for future fixing, etc.

Nick Orin is a review writer, software geek and Mac OS enthusiast. He spends all his free time in searching useful software and gadgets to share with others.