As the saying goes, reading is liking travelling, which enriches your life alike. When it comes to sending gifts to others, especially for children, books could be one of the most selectable presents to choose. But there have been enormous changes in reading modes as time goes by, more and more people would like to read books on e-book readers, especial for Amazon Kindle due to its eye-friendly screen. Therefore, why not gift an Amazon Kindle as the gift of coming Christmas for your loved one to read thousands of books with ease? However, while you gift the Kindle once or your recipient already has a Kindle on hands, then what presents you could choose to gift? In order to make you easier to give a gift to your beloved one or a family member who already owns an Amazon Kindle, we'll put together top best holiday gifts sending to the Kindle owners as Christmas gifts for your reference.
Amazon eBooks Bundle

When we talking about the best gift for Kindle users, the first present coming up to my hand must be e-books, since e-books and Kindle are best partner to make it possible to swim in the sea of books. You can gift the recipient special e-books from Amazon directly, if you know the beloved one's taste well. In this case, you just need to go to Amazon, find out the right e-books, and click Give as Gift. After that, there are two ways for you to send your purchased e-books. One common method is to email them to your recipient directly. The other way is to get the download code and then you can send this code to your loved one at Christmas day.
An Amazon Gift Card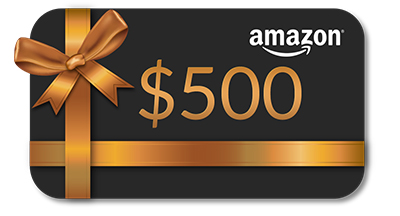 If you have no idea about the giftee's taste, such as favorite author, genres, as well as book series, don't forget that Amazon sells pre-paid gift card for Kindle purchases. You can send a gift card to the recipients so that they can buy any favorite Amazon e-books according to their hobbies. By the way, Amazon gift card is available in various designs for all occasions, so you can choose one with the design saying Merry Christmas.
Kindle Unlimited Subscription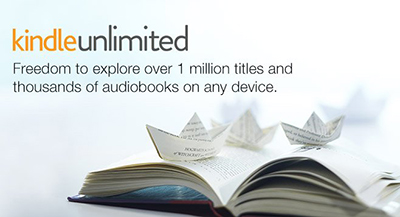 Kindle Unlimited e-book subscription is similar to gift card, since both of them can allow the recipients to purchase their wanted books. But Kindle Unlimited is more suitable for someone using Kindle to read e-books heavily. The most unique and special feature of Kindle Unlimited eBooks subscription is that it gives you the rights to access to both 1.4 million Kindle books and thousand of audiobooks without any limitation. Besides, there are three subscription plans for you to choose, respectively 6, 12, 24 months.
TuensKit iBook Copy for Mac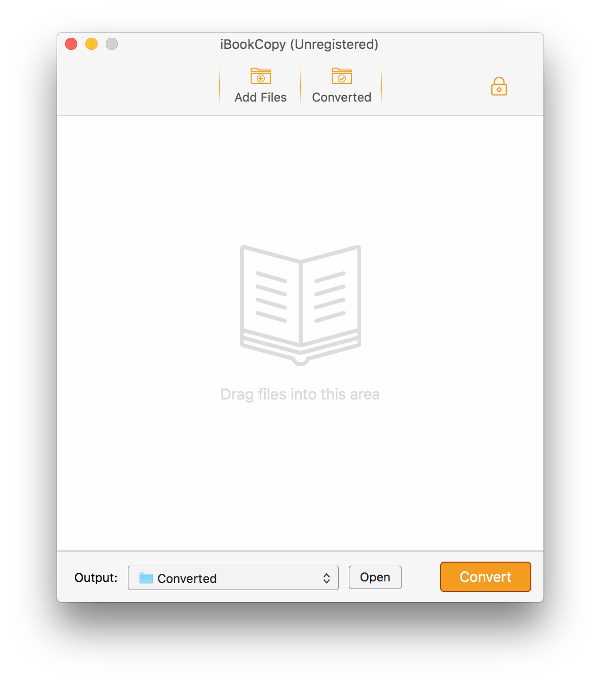 In order to avoid unlicensed sharing, e-books purchased from different eBook store are encrypted by different DRM (Digital Rights Management) technology. That is to say, you are not able to read iBooks eBooks, Kobo e-books and Nook Tablet e-books on Amazon Kindle e-Readers. With the purpose of improving the compatibility of Kindle, you can gift some e-book converters for your beloved one to read e-books from different platforms on Kindle. If the Kindle owners would like to read iBooks DRM eBooks on Amazon Kindle, you can send them the powerful iBooks DRM removal software, called ViWizard iBook Copy for Mac, which can remove DRM protection from iBooks purchased DRM eBooks without touching original files. So Kindle owners can read iBooks e-books on Kindle freely.
A Decorative Kindle Case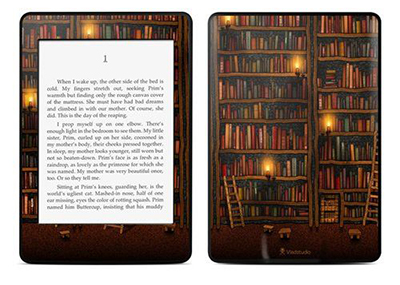 When we purchase a new book from a book store, most of us will design a wonderful cover for it. Fortunately, there are kinds of original Kindle cases available in different color options for us to decorate the Kindle, which makes your Kindle look like an actual book. Since Cases could be damaged faster and easier than the protected Kindle, it's a frequent thing for Kindle users to change their Kindle covers. Plus, there are original Kindle designs for your choice, but you can also customize the artwork by changing the color, adding the special text, and even copying a memorial photo. You can't image how happy when the Kindle owner receives your personalized Kindle case.
Reading Light for Kindle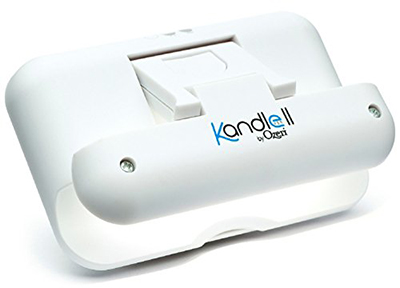 As one of the best-selling reading light on Amazon, Kandle is also worth recommending present as Christmas gift. With this beautiful and battery-powered reading light, Kindle owner could read eBooks with Kindle at night instead of turning on the light in the room. Especially for the one who likes reading e-books in bed, it's really convenient for them not to get up and turn off the light. What's more, instead of purchasing a Kandle, you can select an Amazon lighted case to them, which could be more cost-effective.
All-new Kindle Oasis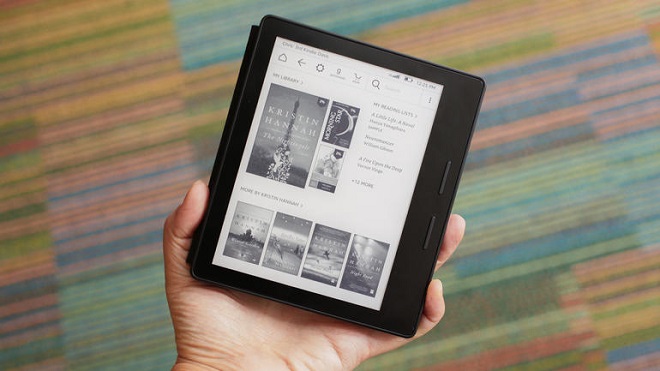 Although most of Kindle addict already have a Kindle, it could also be a big surprise to receive the latest Kindle e-reader. Released on October 31, 2017, the latest version, all-new Kindle Oasis is the first waterproof Kindle with 7-inch, 300ppi E Ink screen. And the other powerful feature of this new Kindle Oasis is that it can support for Audible, which means that you can use Kindle to access the world's biggest library of audiobooks directly. When your beloved one gets the new Kindle Oasis, they can have a more wonderful experience on reading books with Kindle.
In Conclusion
From what we mentioned above, let's make some conclusions. If you don't know what to gift, you can choose an Amazon gift card or Kindle unlimited subscription to your recipients. If you have a full knowledge of the recipients, you can send them Kindle e-book bundle. If they have purchased e-books from iBooks store, ViWizard iBook Copy for Mac could be the best choice for you. Of course, other presents mentioned above are also valuable for Kindle owners. But different people have different favorite, which one to send as the holiday gift is depending on your final decision.

Nick Orin is a review writer, software geek and Mac OS enthusiast. He spends all his free time in searching useful software and gadgets to share with others.