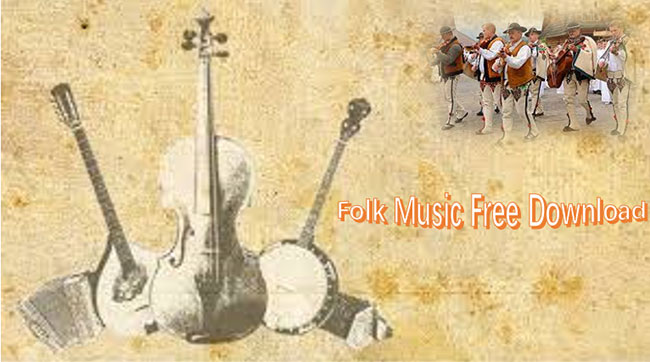 Folk music refers to musical works that have been passed down orally by people from generation to generation. It has strong national or regional characteristics in terms of the form of performance, the instruments used or the scores played. The people express folk activities through folk music. Folk music in various places has unique characteristics. Some folk music is beautiful and full of rhythm; some are easy to understand, which is pleasant to the body and mind. Since folk music is so attractive, what is the best folk music? How can we get a folk music free download?
If you want to enjoy various folk music from different countries, Spotify Music must meet your needs. Spotify Music provides a rich variety of music and covers folk music from many countries such as the Philippines, Japan, Russia, etc. You can get the 10 best folk music playlists from Spotify Music below.
Part 1. Folk Music Free Download -10 Best Folk Music Playlists on Spotify Music
1. Modern Folk
This playlist provides folk dance music free downloads. It has 109 songs that are curated for everyone that likes folk dance music. The tracks with American influences include One Year Older, Sword from the Stone, Little Lion Man, and so on.
2. The Nordic Folk Music
It has 70 Nordic folk songs. The Nordic countries are Norway, Finland, Iceland, Sweden, and Denmark. There are many kinds of Nordic folk music, and the song genres include narrative, love, and festivals. The songs contained in this playlist allow you to know about the unique ethnic customs of Northern Europe.
3. Kashmiri Folk
This folk music playlist contains 29 pieces of music whose albums cover Maenzraath Kashmiri Wedding Songs, Kashmir Natures Symphony, Vaadh Saariyo, etc. You can gain Kashmiri folk music free download from this Spotify playlist.
4. Indie Folk Chill
Indie folk music emerged around 1990 and is an emerging music genre. It combines the guitar melody of traditional folk music with modern instruments. This playlist covers 249 pieces of Indie folk music including Growing Up, The Worth of the Wait, The Original, etc.
5. Mexican Folk Music
This playlist includes 51 Mexican folk songs. Mexican folk music is enthusiastic, cheerful, optimistic, and heroic. The Marimba music has a deep tone and a long reverberation. The high range is mainly used when playing, and the tone is bright and clear.
6. Budots Favorites
It has 20 songs where you can get free mp3 download Philippine folk dance music. Philippine folk dance music reflects the life of Filipinos. Like their counterparts in Asia, many folk songs in the Philippines have a connection with nature. However, except for indigenous ritual music, most of them use diatonic scales rather than pentatonic scales which are mostly used in Asia.
7. Japanese Folk Music
It has 81 pieces of Japanese folk music such as High Mountain and Running, The Girl Liuqing, Asian Lotus Flower Song, etc. The distinguishing feature of Japanese folk music is that vocal music is the majority, and most of them are combined with drama and other arts. The songs are beautiful, gorgeous.
8. Ukrainian Folk Music
This playlist has 86 pieces of Ukrainian folk music. You can acquire Ukrainian folk music free download here. Ukrainian folk music has multiple characteristics, including the high-pitchiness of Polish music, the low-pitchiness of Russians, and the musical characteristics of other Slavic regions. Although it started very late, it has amazing energy.
9. African Music (Folk, Traditional, and Indie Songs)
This playlist has 197 pieces of folk music which are from many distinct musical traditions present in the vast African continent. In African music, drums are the most widely used instrument, not only as an accompaniment to dance but even as a tool for language and information transmission. Therefore, the rhythm of African music is complex and changeable, with ups and downs, sonorous and powerful.
10. Russian Folk Music
In this folk music playlist, you can get a free folk music download. It has 92 pieces of Russian folk music. Russia, with a population of 140 million, is one of the two most outstanding regions in the world for folk songs and folk songs. With its population advantage, it has produced many folk song masters and countless classic folk songs. Russian folk music is serious and melancholy. It sounds good but makes people feel sad.
Part 2. The Way to Get Folk Music Free Download
Though you can get many pieces of folk music on Spotify, you can't download them on your devices if you are a free plan user of Spotify. However, you can download free folk music without limitations by using ViWizard Spotify Music Converter.

Key Features of ViWizard Spotify Music Converter
Unlock the protected Spotify music for playback offline.
Convert music files to common output formats like MP3, FLAC, etc.
Edit the ID3 tags info and output converted files with lossless quality.
Save the converted music files forever.
Provides free updates and technical supports lifetime.
ViWizard Spotify Music Converter is a smart software for you to download and convert Spotify Music. Through this app, you can download folk music free from Spotify Music though you don't subscribe to the Spotify premium plan. According to converting folk music to MP3 format by using ViWizard Spotify Music Converter, you can listen to classical music on MP3 players, Samsung Soundbar, apple watch, or other portable devices. Enjoying free folk music without restriction is not hard anymore. Just follow three steps:
Step 1

Launch ViWizard and Import Folk Music from Spotify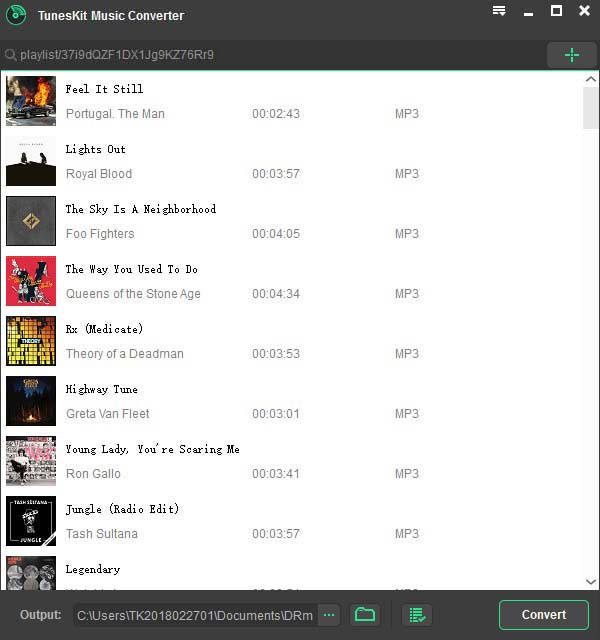 You can firstly install ViWizard Spotify Music Converter on your PC. Then, you can drag the folk music you like from Spotify to the interface of ViWizard.
Step 2

Customize the Output Formats as You Like.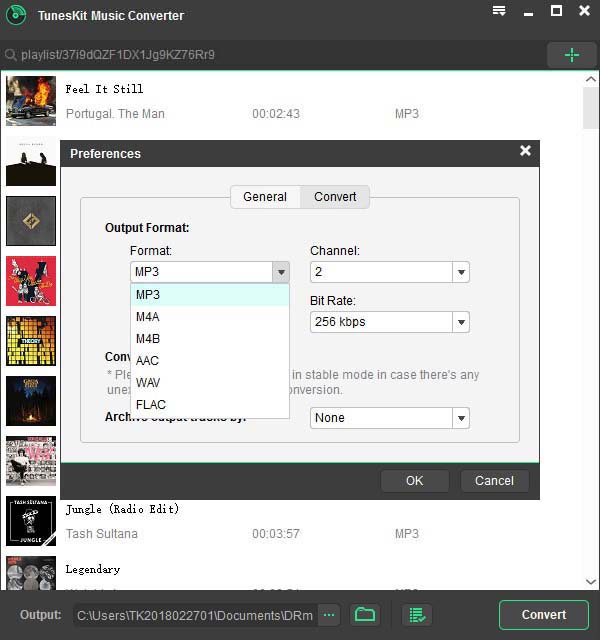 You can set the output format to MP3, M4A, M4B, AAC, WAV, FLAC and you can change other settings such as channel, sample rate, and bit rate as you like.
Step 3

Convert the Folk Music to MP3 from Spotify.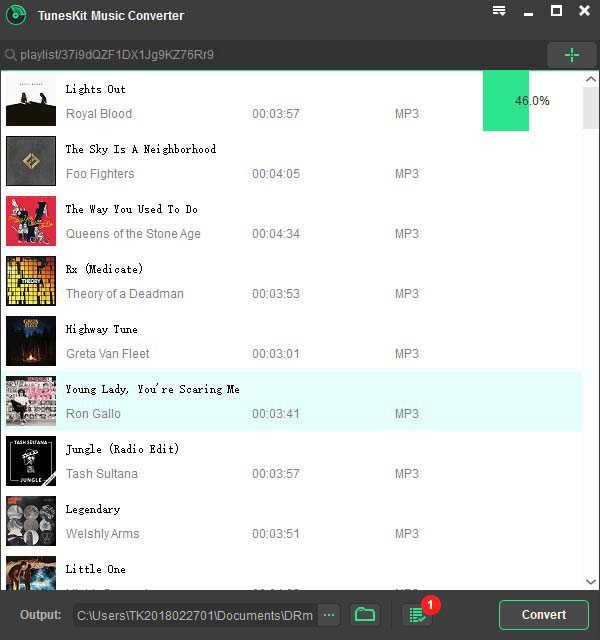 Click the "convert" button to start. You can convert many pieces of folk music at the same time. After that, you can get a folk music free download to listen to offline.