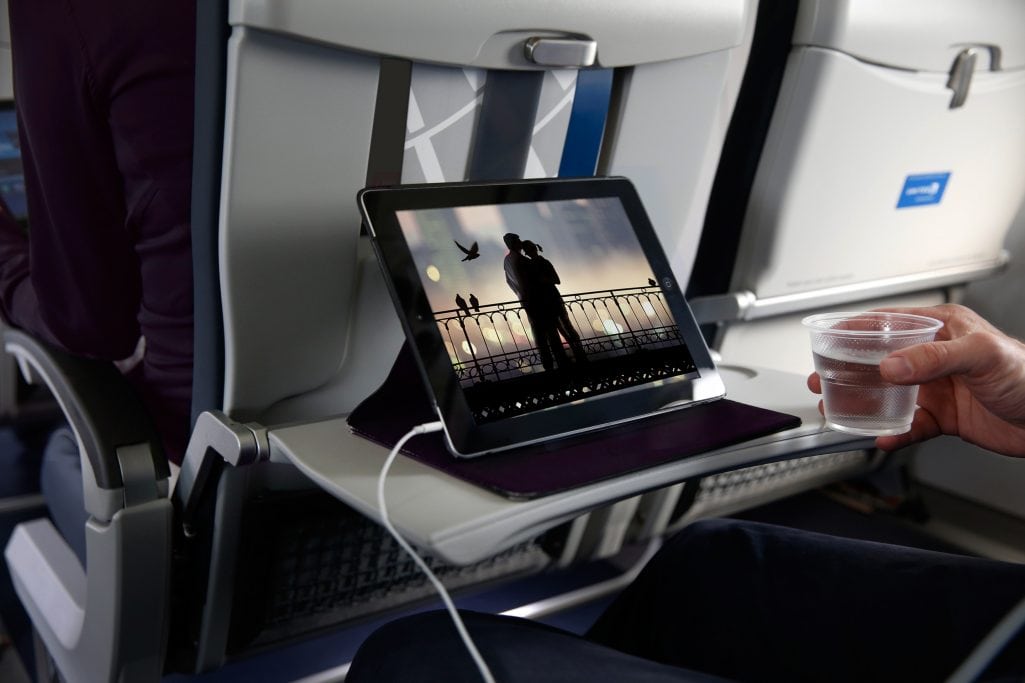 What do you usually do on a long flight? Most people prefer to watch movies on airplane. Although there are some in-flight movies provided by the airline, they are just limited choices and may not be what you really interested in. It's a good idea to rent some iTunes movies before your trip.With the development of technology, some airplanes are now offering WiFi service during the flight, so of course you can watch whatever movies you want on your devices, let's say, a tablet. However, it is said that WiFi on airplanes is somewhat unstable, and what if the plane you take doesn't support WiFi?
Given that, in order to have a better viewing experience, download the movies offline seems to be a sensible thing to do. It's just, iTunes rentals only last for 30 days and they expire in 48 hours once you start to watch. If you are worry about not able to finish the movie in 48 hours due to the airsickness or jet lag, or you simply want to play iTunes rentals on non-apple tablet, please stay tuned with us. Next part will be a tutorial on how to download iTunes rentals as DRM-free format.
How to Save iTunes Rentals Locally forever
Before started, a very useful tool must be brought in - TunesKit DRM M4V Converter, which is a professional converter for iTunes M4V videos. TunesKit dedicated to remove DRM from both iTunes purchased and rented movies. Besides that, you can also use it to convert non-DRM videos to whatever format you want.
What are TunesKit M4V Converter Capable of?
Losslessly remove DRM from iTunes movies, TV shows, and videos
Convert Both DRM-ed and DRM-free format to over 20 popular formats, such as MP4, M4V, MKV, WMV, MPEG1, MPEG2, AVI, ASF, 3GP, and FLV
Has a built-in video editor with which you can trim, cut the videos to small clips, or add watermarks and subtitles
Keep AC3 5.1 Dolby surround sound, AAC stereo tracks, AD, CC, subtitles, and chapters
Step 1

Import iTunes Movies or TV Shows to TunesKit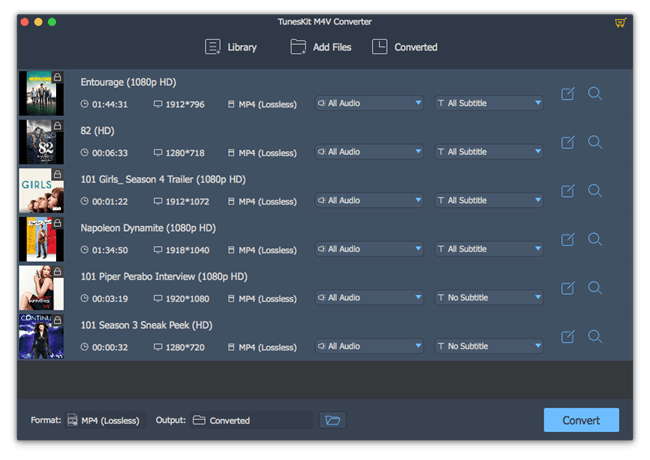 For starter, you need to use the above link or go to the official website to download TunesKit M4V Converter to your computer. Make sure the program is well-installed and then launch it. iTunes will be activated at the same time. Confirm that you've already download the rentals you want to convert. After that, you can begin to import the rentals to TunesKit using the "Library" button.
Step 2

Select the Output Format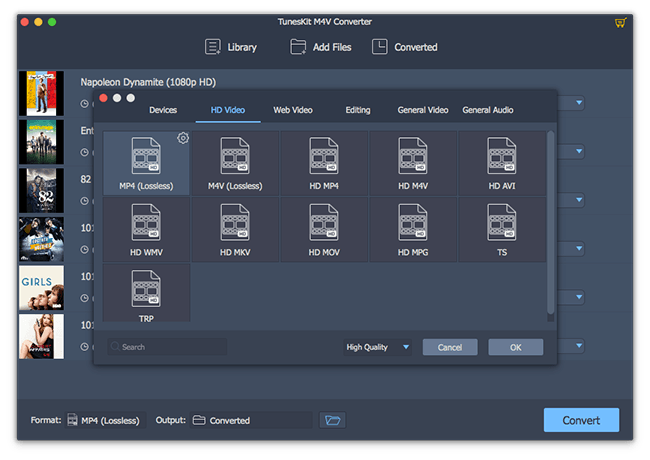 After importing the videos, you should open the "Format" panel at the bottom left and choose the format you like. There are over 20 formats for you to choose. If you are not sure which to select, you can pick the device you have and TunesKit will match the format for you. Click "OK" to save the changes. TunesKit also allows you to customize the audio track, subtitle and many other properties of the video.
Step 3

Convert iTunes Movies to DRM-free Format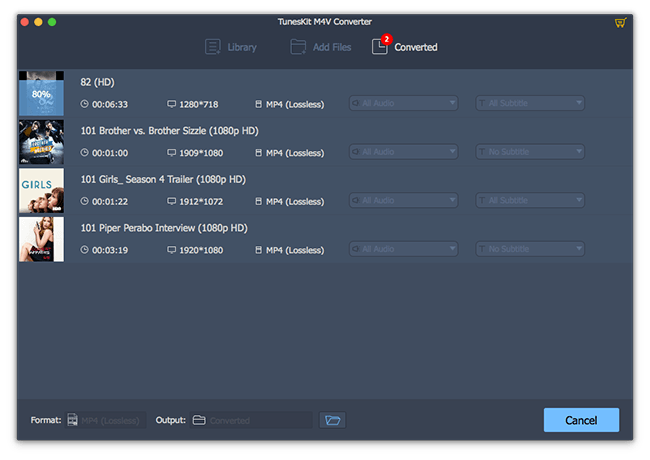 Once you are done with all the settings and editing, you can get your hand on the conversion. Hit on the "Convert" button at the bottom right and wait until a red reminder appear on the "Converted" icon. You can check the converting progress on every column of the video. It takes a few minutes to finish the conversion. After that, you can locate the converted files via the output path.
The Final Thoughts
Since now you've got the converted files, you're able to keep the rented movies forever. No need to worry about it will expire. What's more, you can put them on your tablet with no authorization needed. Take the tablet with you so that you can watch iTunes movies without WiFi, no matter you are on a flight or during waiting the flight.
Convert iTunes movies to other devices? Read on...

Andy Miller joined TunesKit since 2013. He likes to spend his time to work on some new skills and gadgets. He's a writer as well as a computer geek.