Launched in 2017, TikTok has seen fascinating growth and popularity, especially among content creators. Have you stopped and thought of why content creators are flooding on TikTok? Well, there is so much you can do on TikTok with just your phone and a few preset filters. However, sometimes you would like to spice up the videos with some unique background tunes. Even though TikTok has a library of popular tunes, you might like to sound authentic and unique by adding Apple Music to TikTok.
In such an instance, you will have to film and edit the video using other video editing tools since the platform does not allow users to upload or play Apple Music on TikTok directly. So, if you do not know how to add Apple Music to TikTok, this article will equip you with the right tools and a tutorial guide to help you out. Let's do it!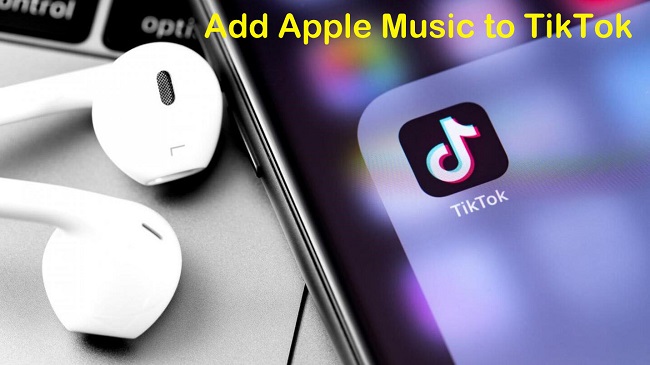 Part 1. Can You Add Music from Apple Music to TikTok?
It is not currently possible to add Apple Music directly to TikTok due to copyright and licensing restrictions. TikTok has its own music library that users can access and use in their videos. The music library is regularly updated with new songs and features a wide range of genres and styles.
If you want to use a specific song from Apple Music in your TikTok video, you will need to first download the song to your device and then import it into a video editing app, such as InShot, iMovie or Adobe Premiere Rush. Once you have edited the video and added the Apple Music song, you can then export the video and upload it to TikTok.
As you may know that music from Apple Music is protected by Digital Right Management (DRM), which restricts the usage of it within Apple Music app only. Even you download Apple Music on your iPhone or Android mobile devices with subscription, you won't be able to add it directly to your TikTok video. Fortunately, there're some workarounds to download the desired music from Apple Music to compatible audio files to add to your selected video editing app. The most commonly supported format is MP3.
Part 2. How to Download Apple Music to MP3 for TikTok Video
If you want or need to download Apple Music to audio files for the usage with TikTok video, you're highly recommended to use ViWizard Audio Converter.
Best Apple Music to TikTok Video Downloader - ViWizard Audio Converter
ViWizard Audio Converter is a fully-featured third-party software solution precisely designed to help Apple Music users download and convert Apple tracks to more supported audio formats. Using this powerful tool, you can convert Apple Music to a whole list audio format, including MP3, M4A, AAC, to mention a few. Amazingly, the app works will all Apple Music tiers, including the Apple Students plan, Individual and Family plan. After the conversion, you can import Apple Music to serval apps, such as iMovie and InShot.
The program has incomparable processing and conversion speeds. It is built with lossless technology that helps retain music sound quality even after conversion. Users can also use the fitted audio editing tool to alter and customize audio parameters such as audio volume, speed, pitch, channel, the sample rate for enhanced sound quality. ViWizard Audio Converter is available for both Windows and Mac users, and here are some of its outstanding features.

Key Features of ViWizard Apple Music Converter
Downloads Apple Music from all Apple plans at 30X high speed
Converts Apple tracks to MP3, M4A, AAC, FLAC, WAV, M4B
Customize audio files
Maintains original quality and ID3 tags
Lifelong software updates and support
Step 1

Import Apple Music Files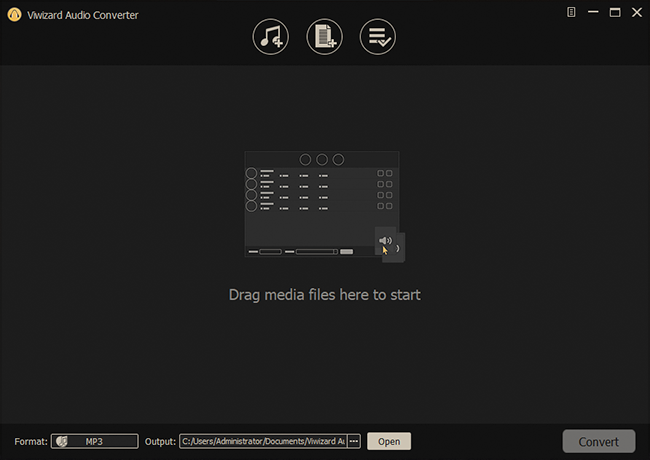 Restart the ViWizard Audio Converter software. The new window will display two + buttons at the center. Click on the Add Files button to upload/import the Apple Music tracks to the ViWizard Audio Converter interface for conversion.
Step 2

Set Output Format and Audio Parameters

Click on the Format panel, and from here, you can quickly define your preferred audio output from the list of available formats, including MP3, M4A, AAC, FLAC, WAV, M4B. Also featured in the same interface is an editing tool that you can use to alter and customize a few music settings, including the audio channel, bit rate, sample rate, audio codec, and much more. Confirm the changes made by hitting the OK option at the near bottom.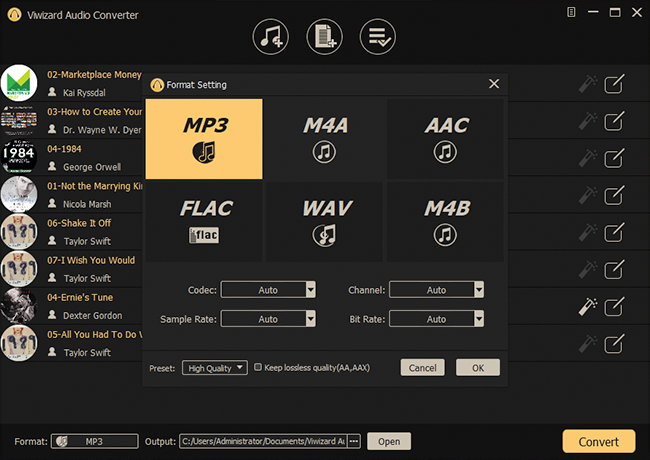 Before that, however, you can also select the Effects icon to adjust the music volume, pitch, or speed. There's also a simple Edit function that lets you change your tracks' ID3 tags and metadata.
Step 3

Download and Convert Apple Music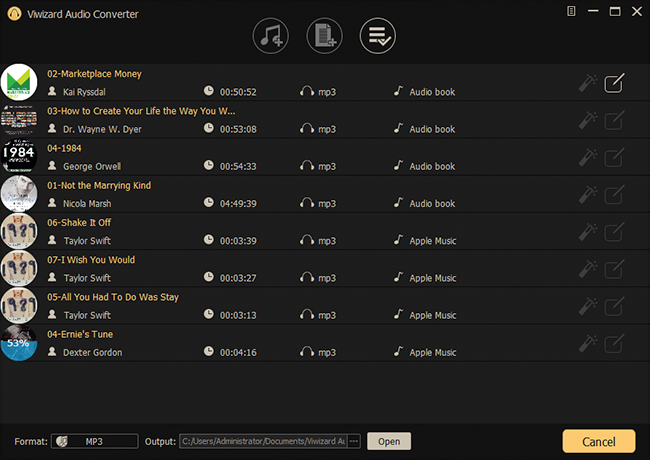 Next, click the Convert button to start the download and conversion process. Once it is complete, hit the History icon at the top-right of the window to access all the converted Apple Music tracks.
Part 3. How to Use Apple Music as Sound in TikTok Video with InShot
Once you have downloaded the song, you will need to use a third-party app to add it to your TikTok video. One such app is called "InShot" and it is available for both iOS and Android devices.
Transfer Audio Files to Android/iOS:
1. Connect your Android or iOS mobile device to your computer via a USB cable.
2. Now drag a selection of files or folders and drop it to your devices' storage.
Transfer Audio Files to Android/iOS: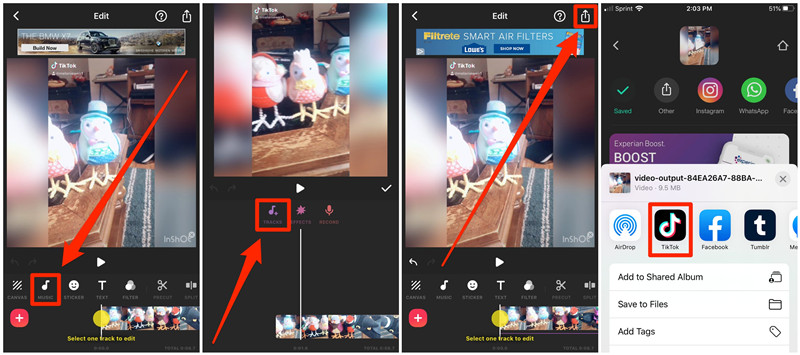 1. Open the InShot app and select the video you want to add the Apple Music song to.
2. Select the "Music" option from the toolbar at the bottom of the screen and then select "My Music" to access the songs downloaded on your device.
3. Choose the Apple Music song you want to use and adjust the length of the song to match your video.
4. Save the edited video to your device and then upload it to your TikTok account.
Part 4. How to Use Apple Music as Sound in TikTok Video with iMovie
Another app you can use on your Mac is iMovie and it is available for both iOS and Mac devices. But you should upload the downloaded audio files to iTunes before getting started.
Upload Audio Files to iTunes: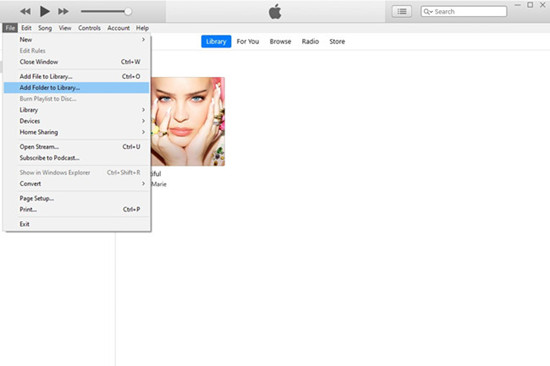 1. Open iTunes and choose File and select Add File/Folder to Library.
2. Open a selection of files or folders that you want to upload to your iTunes music library.
3. Click on the "Downloaded" or "Recently Added" tab to view these uploaded audio files.
Add Apple Music to iMovie Project:
1. Open iMovie and create a new project.
2. Import the video clips that you want to use in your project.
3. Click on the "Audio" button at the top of the screen and select "iTunes".

4. Choose the audio file you want to use from your iTunes library and drag it onto the timeline.
5. Adjust the volume of the audio by dragging the slider to the left or right. If necessary, trim the audio clip to the desired length by clicking on it and dragging the edges.
6. Once you're happy with your project, export it by clicking on "File" and selecting "Export Movie".
7. Choose the desired resolution and format for your export.
8. Save the exported video to your computer.
Upload iMovie Project to TikTok:
1. Open the TikTok app on your mobile device.
2. Tap on the "+" icon to create a new video.
3. Tap on "Upload" at the bottom of the screen.
4. Select the video you exported from iMovie.
5. Add any desired filters or effects to your video.
6. Tap on "Next" to proceed.
7. Add a caption and any hashtags or other information you want to include.
8. Choose who you want to share the video with (public, followers, or private).
9. Tap on "Post" to upload your video to TikTok.
Congratulations! You've successfully added audio to your iMovie project and uploaded it to TikTok.
Conclusion
It is that easy! Truly, uploading Apple Music on TikTok has never been easy than it is now. Using the ViWizard Audio Converter, TikTok creators can add Apple Music to create unique, eye-catching, and authentic content. All that is required of you is to download, purchase and follow the tutorial guide highlighted above and keep your audience stuck on your page for more fascinating content!