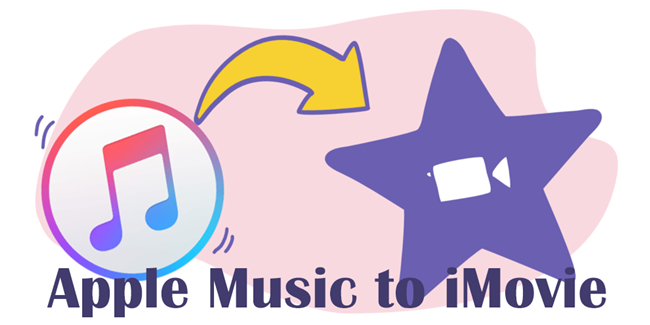 I can't get my purchased music to show up and thus be accessible in iMovie. The songs are downloaded off the cloud in my physical iTunes library. I have gone to iTunes preferences and allowed my iTunes library to share with other applications. Purchased music still doesn't show up. Really frustrating purchasing songs and not being able to apply them to iMovie! Thanks so much for your help in advance."
Whether you are a new user of Apple Music or iMovie, this question must have crossed your mind once: Can I use Apple Music in iMovie? The pity is, although iMovie and Apple Music both belongs to Apple Company, there's no such feature to link these two applications. In other words, you can't add Apple Music to iMovie because Apple Music is a streaming service and the songs are DRM protected. But this is not the final say. We have found a way to cope with this inconvenient situation. Let's explore how to use Apple Music in iMovie now.
Apple Music to iMovie: How to Convert Apple Music for iMovie
iMovie offers built-in soundtrack music and sound effects that you're free to use in your iMovie project. However, you'd prefer to use some tracks that are appropriate for your videos. With a perfect combination of personal music collection and Apple Music catalog, Apple Music is a great place to find a collection of soundtrack music.
In fact, iMovie supports importing users' local audio files into the iMovie project timeline. However, Apple Music doesn't allow users to access the protected files (Apple Music catalog) included in their Music libraries in iMovie, expect for the uploaded audio files supported with iMovie or the purchased from iTunes Store.
1.1 Apple Music to iMovie: Audio Formats Supported
Audio Formats Supported with iMovie: AAC, AIFF, BWF, CAF, MP3, MP4, RF64 and WAV.
Audio about Apple Music: DRM protected.
Purchased from iTunes Store: AAC.
As it stands now, audio files like AAC, AIFF, BWF, CAF, MP3, MP4, RF64 and WAV can be put right into an iMovie project from the Finder. However, the audio about Apple Music is DRM-protected when it comes to add Apple Music to iMovie. To save your efforts and costs on the purchased, an Apple Music to iMovie converter is the way you are searching for.
1.2 Apple Music to iMovie: What You Need
Audio Formats Supported with ViWizard: MP3, M4A, AAC, FLAC, WAV and M4B.
ViWizard Audio Converter for Mac: How to Convert Apple Music into MP3s
ViWizard Apple Music Converter, a powerful Apple Music to iMovie converter, ensures Apple Music users the full control of their accessible Apple Music contents - like their uploaded local files or Apple Music contents in iTunes from Apple Music songs, iTunes audio and audiobooks into supported audio formats like AAC, MP3 and WAV. At the same time, the DRM is removed from Apple Music songs for the iMovie project.

ViWizard Audio Converter Key Features
Losslessly remove DRM from Audible & iTunes audiobooks
Convert DRM M4P to MP3, AAC, WAV, FLAC, M4A, M4B
Retain 100% original quality and ID3 tags
Convert Apple Music songs to MP3, M4B, AAC
Convert between DRM-free audio file formats
The following paragraphs will be a guid on how to download and convert Apple Music songs to MP3 or other iMovie supported formats using ViWizard Audio Converter. You can refer to it and get the quickest solution to this problem.
Step 1

Load Apple Music Songs to ViWizard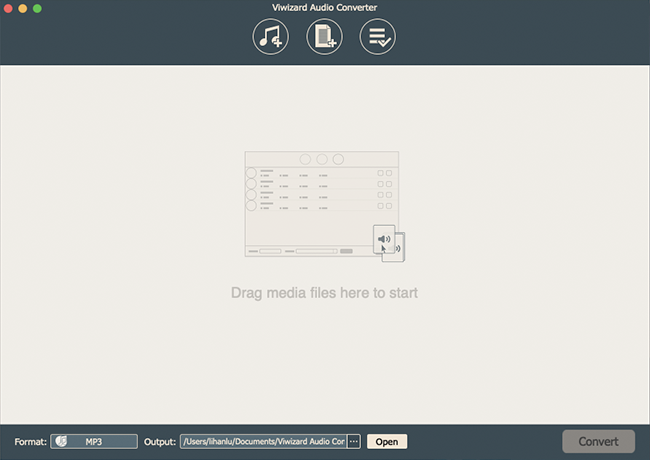 Before everything starts, there are some preparations need to be done. Download and install the converter. Disable the antivirus and firewall if needed. Authorize the iTunes to make your Apple Music songs playable on your Mac. Then, launch the converter and load the files. Directly drag and drop the files to the main interface or let the converter detect your music library and then select them to import. Please notice that there are two buttons for loading files on the top center. The "Music Note" one is to import DRM-ed audios.
Step 2

Adjust Output Audio Format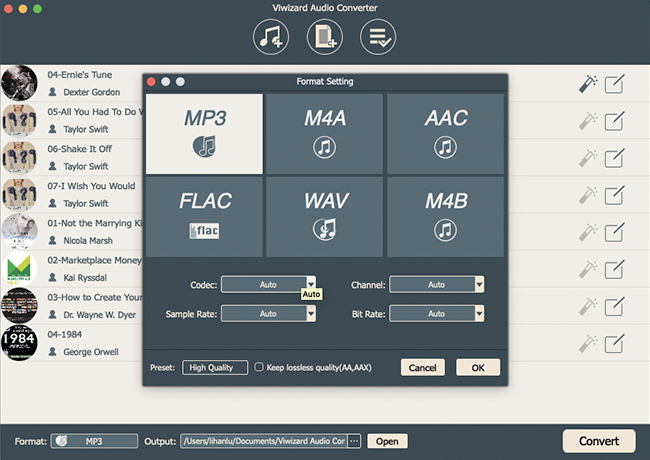 Wait for a few moments till the loading finish. After all songs are loaded into the converter successfully, start to choose the output settings as your demand. Click and open the "Format" panel and to select output format. Given iMovie supported audio formats, choose any of them because ViWizard supports MP3, M4A, and WAV as output format. The "Effect" and "Edit" icon at the end of each column of the audio track are designed to adjust volume, speed, and pitch of the audios. When all the settings are decided, confirm the changes by clicking "OK".
Step 3

Convert Apple Music Songs to MP3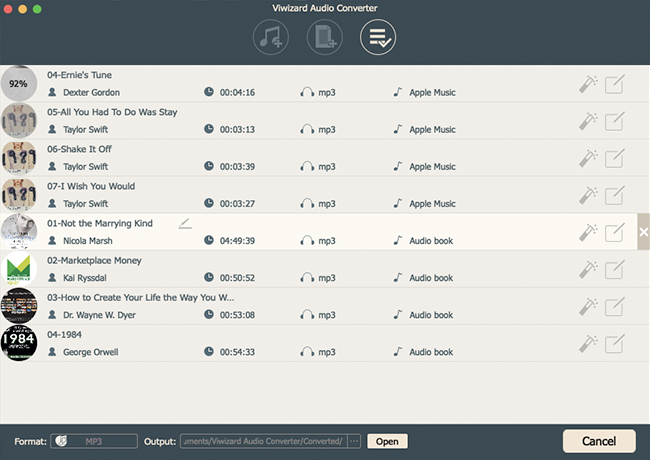 Now you're one step to get the DRM-free Apple Music songs. Choose the output path before you hit on the "Convert" button. Then ViWizard software will soon save those converted Apple Music songs to your computer. After the conversion is done, locate the converted songs in the folder you chose or the "Converted History" will direct you to where you place them. Now you've got the converted audios, you can import Apple Music songs to iMovie and set it as the background music.
Apple Music to iMovie on Mac: How to Put Apple Music into iMovie
In iMovie for Mac, you can import songs from your music library in the Music app using the iMovie media browser. Or you can directly drag audio files right into the timeline of your iMovie project from the Finder.
Apple Music to iMovie: How to Use Apple Music in iMovie with the Purchased
Regarding the purchased, please note that iMovie will not access iTunes songs, including the purchased in Cloud. Please use the Music > iTunes Store to purchase AAC from it, then Download the purchased to use the contents from the iTunes Store in the iMovie project.
Apple Music to iMovie: How to Use Apple Music in iMovie with MP3s
Regarding the converted Apple Music files, please note that these contents can be uploaded to the Music Library in MP3, AAC or WAV supported with iTunes, which allows you import them from the Music Library in the Music app using the iMovie media browser. Or as stated, you can directly drag the converted files right into the timeline of the iMovie project from the Finder.
1. Launch iMovie on your Mac and create a new project.
2. Click the Audio at the top of the window and then choose Music in the Libraries list.

3. Start browsing selections and locate the folder containing the converted Apple Music songs.
4. Select a song you want to add to the video, then drag it to the timeline from the media browser.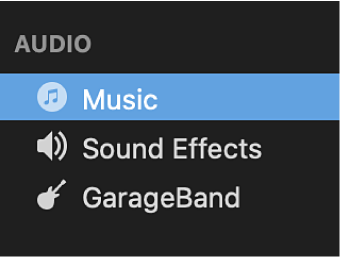 5. To make your track more suitable, you can adjust the track and add some audio effects.
Apple Music to iMovie on iPhone: How to Add Apple Music to iMovie
iMovie is available for iOS and iPad OS, so you can use iMovie on your iPhone, iPad, or iPod touch. Here we'll show how to add a soundtrack to an iMovie project on iPhone or iPad. Before using Apple Music songs for iMovie, you need to sync your required Apple Music songs to your iPhone or iPad using iTunes or iCloud first.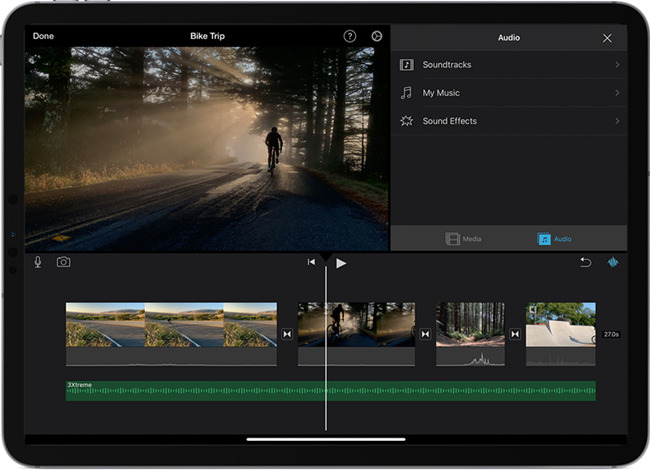 1. Open your project with iMovie on the iPhone or iPad.
2. With your project load in the iMovie timeline, press the Add Media button.
3. Tap Audio, choose My Music, then go to browse the Apple Music songs on your device.
4. Find a particular song that you want to use and then tap the Add Audio button next to the song.
5. After loading the songs into iMovie, change the length the song like you would any other clip.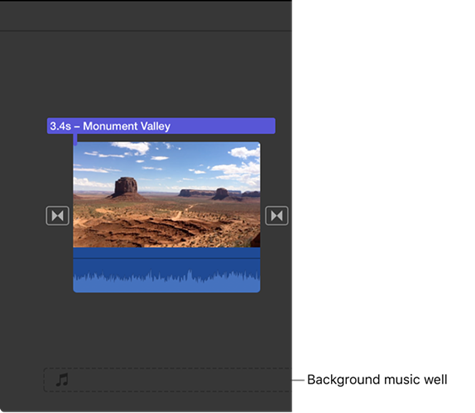 Bottomline
iMovie is the most convenient and useful video editor for Mac and iPhone users while Apple Music is one of the best music services ever. And ViWizard Audio Converter is the one who can help you take better advantages of both of them. Have a try of ViWizard Audio Converter and you'll find it out.