Initially released in 2014 to Amazon Prime members, Amazon Echo now has already become one of the most popular speakers widely used for streaming and playing music, setting alarms, providing real time news for home entertainment. As a great music speaker, Amazon Echo provides hands-free voice control for many of the most popular music streaming services, including Amazon Music, Prime Music, Spotify, Pandora, iHeartRadio, and TuneIn, via its virtual assistant "Alexa".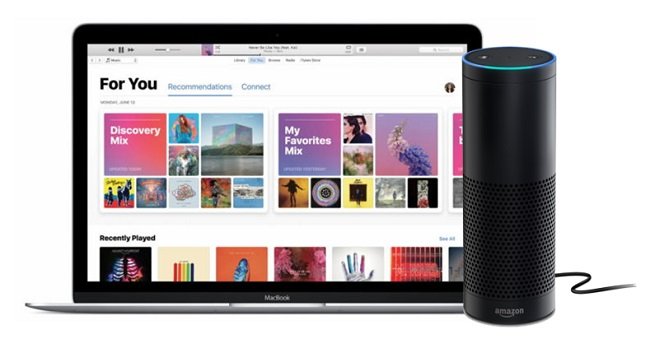 On last Friday, Amazon has just taken a bigger step forward and expanded the music selection on Alexa by announcing that Apple Music is coming to Amazon Echo smart speakers starting the week of December 17. That means Apple Music subscribers will be able to play Apple Music on Echo seamlessly with the Apple Music skill installed in the Alexa app. You only need to connect Apple Music account to Amazon Echo in Alexa app, the speakers will start playing music on demand. To understand it more clearly, you can follow these top 3 ways here to learn how to play Apple Music songs on Amazon Echo via Alexa with ease.
Method 1. Listen to Apple Music on Alexa with Apple Music Skill
If you have an Apple Music account, you can simply install the Apple Music skill in the Alexa app and link your account to start listening to Apple Music on Echo. Once the Apple Music skill is installed, you can then ask Alexa to play your favorite songs, playlists, and albums from Apple Music. Just say, for example, "Alexa, play Nice For What on Apple Music." The Echo dot speakers will begin to play the song as required. You can also stream Apple Music radio stations, or listen to Beats 1 on Alexa.
Except for the $9.99 monthly subscription fee, there's no extra cost to stream Apple Music on Amazon Echo. But as for now, for Apple Music subscribers who are using Echo Show or Echo Spot, you can see album art only, but not the lyrics.
Method 2. Stream Apple Music on Amazon Echo via Bluetooth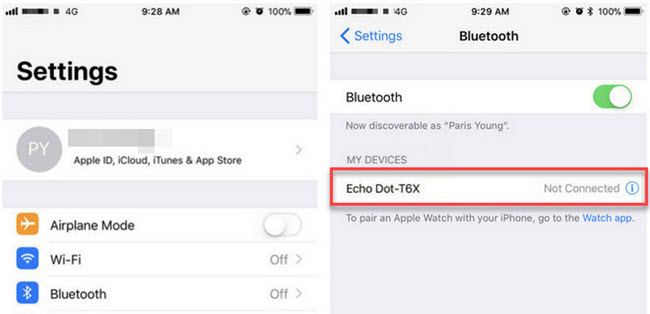 Because Amazon Echo also works as a Bluetooth speaker, you can stream Apple Music songs to Echo from your phone or tablet. Here we'll show you the complete guide to connect Amazon Echo to Apple Music by pairing your mobile device with Echo through Bluetooth step by step.
Preparations before you begin
Set your mobile device to Bluetooth pairing mode.
Make sure your mobile device is in range of your Echo.
Step 1

Activate Bluetooth pairing on Amazon Echo

Turn on Echo and say, "Pair." Alexa lets you know that Echo is ready to pair. If you want to exit Bluetooth pairing mode, just say, "Cancel."
Step 2

Connect your mobile device with Echo

Open the Bluetooth settings menu on your mobile device, and select your Echo. Alexa tells you if the connection is successful.
Step 3

Start to Listen to Apple Music via Echo

Once connected, you should access to your Apple Music songs on your mobile devices and start playing the music. To disconnect your mobile device from Echo, just say, "Disconnect."
Method 3. Upload Apple Music to Amazon for Playback on Echos
The other workable solution to stream Apple Music to Amazon Echo is to upload the Apple Music songs to Amazon Music. After that, you can ask Alexa to play the music and control playback with simple voice commands without using your phones or tablets any more. The best part of this method is that it enables you to enjoy Apple Music on Alexa even if you cancelled the Apple Music subscription someday.
In this case, you may doubt whether it's possible to transfer Apple Music tracks to Amazon as they are protected by DRM. That's a problem until you got some Apple Music DRM removal tools, such as ViWizard Apple Music Converter, with which you can completely remove DRM lock from the Apple Music songs and convert them from protected M4P to MP3 for any device and platform. Now you can download the free version of this smart software and follow the steps as below in order to upload Apple Music to Amazon Echo for playback without mobile device.
Part 1. Remove DRM from Apple Music M4P Songs
Tools you'll need
ViWizard Apple Music Converter for Mac/Windows
Amazon Music for Mac/PC
Step 1

Download M4P songs from Apple Music

Open iTunes on your Mac or PC and go to "For You" or "New" tab where you can find the entire Apple Music category sorted by artists, albums, playlists and songs. Once selected a song, album, or playlist that you want to play on Amazon Echo, click the "..." icon next to the song or album name and add the songs to "My Music" or "Playlist". When the songs are added to your music library, go to "My Music" tab to find the track and click the cloud icon with a downward arrow to download the song so that you can play it offline.
Step 2

Add Apple Music songs to ViWizard Apple Music Converter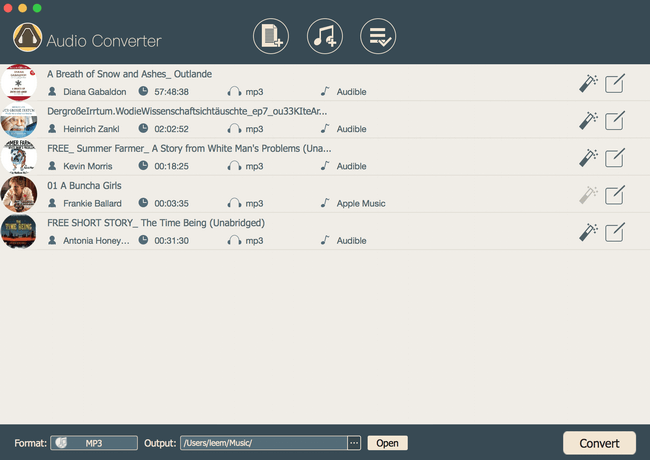 Open ViWizard Apple Music Converter on your computer and add the downloaded M4P tracks from Apple Music library by either clicking the second "+" button or dragging the songs from the folder where they are saved from computer hard drive to ViWizard main window.
Step 3

Start to convert DRM-ed Apple Music to MP3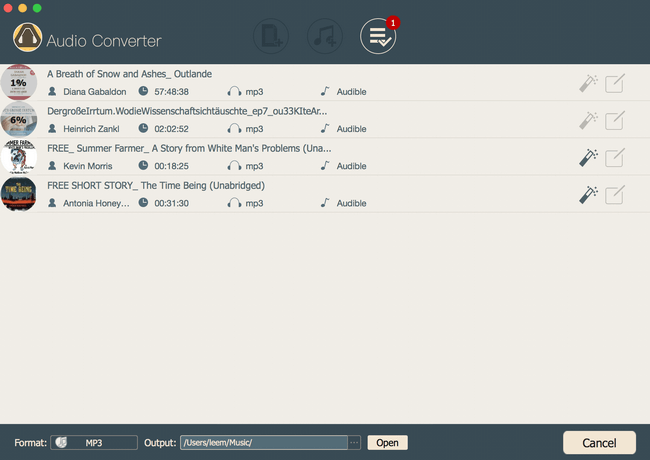 When the songs are imported, you can select the output format such as MP3, AAC, WAV, FLAC, M4A, and M4B according to your needs. Then you can begin to remove the DRM and convert your Apple Music songs from M4P to DRM-free formats by clicking Convert button. Once converted, click history button to locate the well converted Apple Music files.
Part 2. Upload DRM-free Apple Music Files to Amazon

Step 1

Install Amazon Music on computer

In order to upload Apple Music to Amazon, you need to install the Amazon Music for PC or Mac.
Step 2

Upload Apple Music to Amazon Music

Once installed, open the app, then drag and drop the converted Apple Music songs from your computer into the Upload selection in the right sidebar under Actions. Or you can select My Music at the top of the screen.

Next, select Songs, and choose the Offline filter in the right navigation sidebar. Click the upload icon next to the music you want to upload. You can see uploaded music, and music that's uploading by clicking the Uploaded filter in the left navigation sidebar.

Once the Apple Music songs are imported to Amazon Music, you can play them on Echo or Echo Show speakers with simple voice command via Alexa.

Note: You can upload up to 250 songs to My Music for free. To upload up to 250,000 songs, you can switch to an Amazon Music subscription.