Similar to Amazon Echo, Google Home is another popular and great smart speaker that lets you control your smart home with just your voice. To be specific, with Google Assistant, the voice and smarts inside the speaker, you can use voice commands to control more than 1,000 smart home devices to play music, stream movies, read news, and other entertainments all hands-free at home.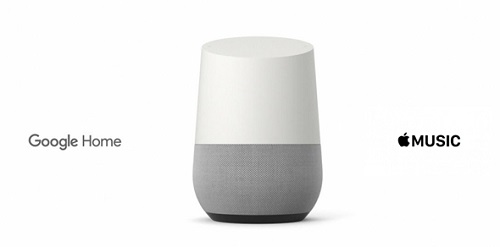 As listening to music with Google Home is one of the biggest requests for most people, you may wonder what music services are supported by Google Home. Currently, the native music services within Google Home are Google Play Music, Spotify, YouTube Music and Pandora. Where is Apple Music? Unfortunately, it's not included in Google Home music list yet.
The most popular way to listen to Apple Music on Google Home is connecting them through Bluetooth. However, in this way, you won't get full control to play Apple Music on Google Home as you can't use voice commands. To solve that problem, we are going to introduce an alternative way that 100% working for you with which you can easily stream Apple Music to Google Home using voice without connecting to Bluetooth at all.
Part 1. How to Stream Apple Music to Google Home without Bluetooth
What Tool You'll Need
Generally speaking, Apple uses DRM encryption technology, also known as FairPlay to encode the tracks on Apple Music. Therefore, you can only play those protected streams on authorized devices which don't include Google Home. To make Apple Music playable straightforward on Google Home, the key point is to delete the DRM copyright protection from Apple Music songs firstly and then upload the tracks to Google Play Music account so that you can control Apple Music on Google Home merely with voices.
Luckily, there are many tools developed to unlock the DRM from Apple Music. One of the most professional Apple Music DRM removal tool is known as ViWizard Apple Music Converter which can completely remove the DRM restriction from Apple Music songs while converting the M4P format to popular MP3 or others that can be fully synced to Google Home.
Key Features of ViWizard Apple Music Converter
Steps: Convert Apple Music Songs from M4P to MP3
Now the following instruction will show you the complete progress to remove DRM and convert Apple Music M4P songs to unprotected MP3 using ViWizard Apple Music Converter.
Before getting started
Make sure the ViWizard Apple Music Converter is correctly installed on your Mac or PC
Confirm the songs are downloaded completely from your Apple Music subscription account
Step 1

Add Apple Music songs to ViWizard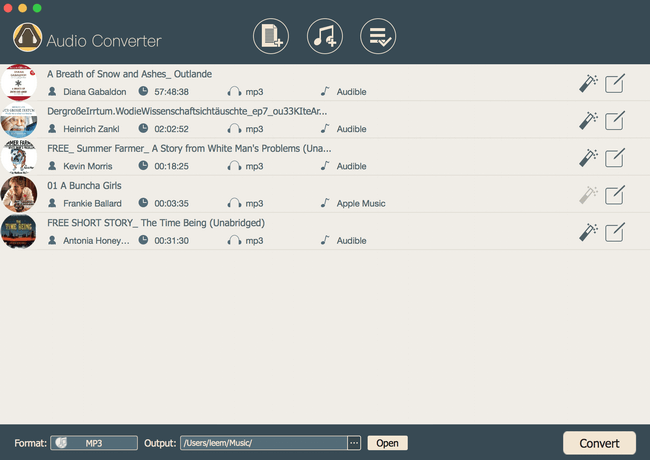 Launch ViWizard Apple Music Converter and click the second "+" button at the top center to load the Apple Music songs from the iTunes library folder from computer to ViWizard. You are also allowed to import the files by drag-and-drop.
Step 2

Customize output settings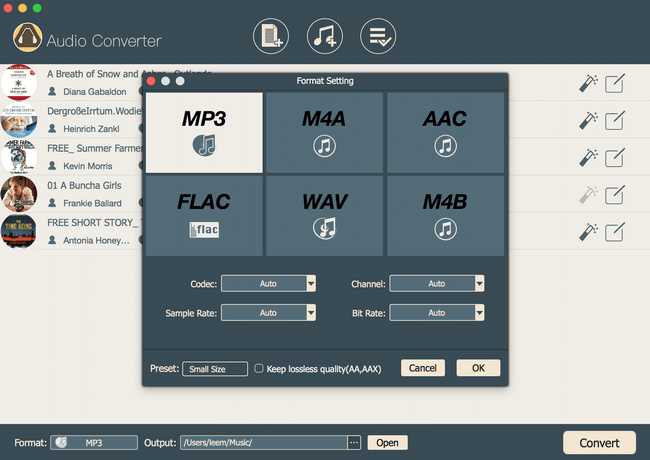 After all the songs are loaded completely to ViWizard, move to Format panel and click the MP3 format. Then in the popup window, you can choose the output format as MP3, AAC, WAV, FLAC, etc. as you like. You can also select the format settings including codec, channel, sample rate, bit rate according to your needs.
Step 3

Remove DRM and convert Apple Music to MP3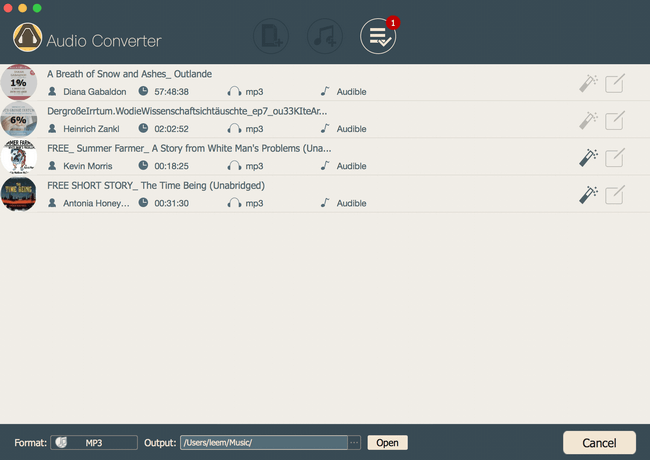 Click "Convert" button to let ViWizard Apple Music Converter start converting the M4P songs to MP3 format at up to 30X faster speed. Once the conversion finished, you'll locate the well converted DRM-free Apple Music songs by clicking "history" icon.
Steps: Stream non-DRM Apple Music to Google Home
Now here's the simple guide on how to stream converted Apple Music songs to Google Home or Google Home mini for playback with voice commands.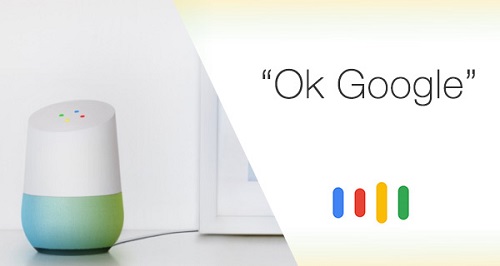 Step 1

Upload DRM-free Apple Music songs to Google Play Music

Log into your Google Play Music account and access to My Music section. Click on the "Upload Music" button in the top right. Then you can choose the converted Apple Music tracks without DRM and upload the files to your Google Play account. After it is done, you will have your music ready to go.

Note: You are required to subscribe Google Play Music premium account in order to play and control the music on Google Home.
Step 2

Set up Google Home device

Plug in Google Home. Install the Google Home app by navigating to g.co/home/setup on your Google Home supported mobile device. Make sure to connect your device to the same Wi-Fi network that you intend to use to set up your Google Home device. Open the Google Home app by tapping the app icon on your device. Tap "Get Started". Then choose the Google Play Music premium account that you want to link to Google Home. Tab "OK".
Step 3

Start playing Apple Music on Google Home

Now you can begin to ask Google Home play the Apple Music you just uploaded to Google Play account with voice commands, like "Play (song name)," Play (song name ) by (artist)," etc.
Part 2. How to Play Apple Music on Google Home with Bluetooth
In case that you are new to Google Home and not familiar with the process to stream Apple Music to Google Home through Bluetooth, we'll list the steps here for your reference.
Step 1

Pair your device with Google Home via Bluetooth

Open the Google Home app, go to the top right corner and tap "Devices". Find the device card for the Google Home you want to pair with Bluetooth. Then tap the device card menu > "Settings" > "Paired Bluetooth devices" > "Enable Pairing Mode". Then turn to your mobile device, find "Settings" and turn on "Bluetooth". Tap Google Home and pair it with your device.
Step 2

Start playing the Apple Music

Once the devices are paired successfully, you can begin to play any song from your Apple Music app on your mobile phone and then it will start playing automatically on Google Home as expected.