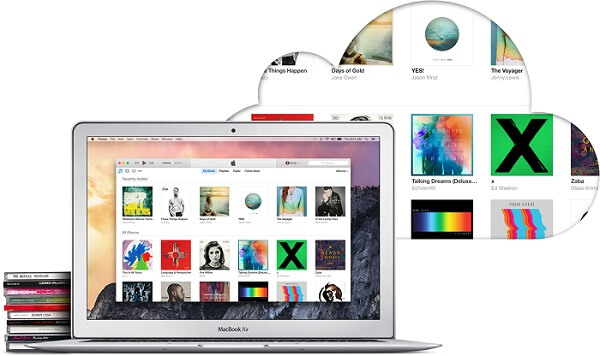 If you are an Apple user, you must often find yourself in quandary regarding which of the two services to choose – iTunes match or Apple music. Both of them are Apple music services and yet they are different. So, if you are looking to sort out between the two and find what suit you better, we are here to help you out.
iTunes Match – What Is It?
iTunes Match came into being in November 2011 and was initially available only in the US. However, it is now available in more than 100 nations and is quite popular. For $24.99 a year, you can stream as much as 100,000 songs from your iTunes music library to any of the 10 devices which are connected to your Apple ID. This also includes the options of songs which you imported from CDs and were not purchased in the iTunes store.
Let us see the different kinds of content which you can actually stream on the iCloud music library.
Purchases
All the songs you purchased in your iTunes are readily available to be streamed to your device and there is no upload time whatsoever. It also doesn't count on the 100,000 song limit which is there.
Uploads
If you recorded songs and added them to your music library; you need to upload them to the iCloud music library first. You can then download or simply play them on the connected Apple devices.
Matches
Whenever you purchase a song and add it to the music library, they are automatically matched to any other song from the same album. You then have the option of streaming the iTunes versions of the tracks on any connected device.
iTunes Match offers users the option of matching up to 100,000 songs from their iTunes library. The tracks then have the provision to be streamed or downloaded to up to ten connected devices. If the iTunes match fails to match a track to a song which is there is the iTunes catalog, it ends up uploading it manually.
Apple Music - What Is It?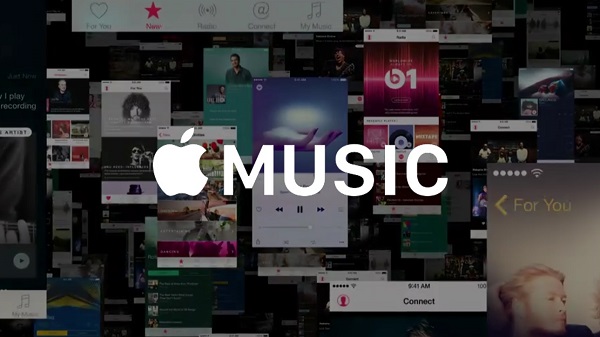 Now let us focus on Apple music.
You can opt for either the $9.99 monthly plan or the $14.99 monthly charge for a family plan. Apple music has been mainly designed to give you complete access to full music streaming on all your devices.
No matter whether you own it or not, subscribers of Apple music can play any song from the catalog. Along with this, two playlists which are customized are delivered to the subscribers every week which comprises of a new music mix and a favorites mix. The favorites is composed based on the taste of the user along with the history of songs recently played. On top of this, subscribers can listen to Beats 1 which is Apple's own internet radio station.
Apple Music vs. iTunes Match: Similarities
Let us first see the similarities between the two services.
Function
Both the services actually have the same function. They both allow you to stream music and listen to them easily giving you ample variety to pick from.
Device support
For both the subscriptions, you can stream the content to several connected devices.
Storage limit
Both services come with a storage limit of 100,000 tracks.
Match
Both services work on the same principle of matching, uploading and downloading of songs through the iCloud music library.
Apple Music vs. iTunes Match: Differences
Now, let us focus on how the two options are different from one another.
The charge
While iTunes Match has a fixed cost of $24.99 every year, Apple Music comes with a monthly subscription of $9.99 and it is even higher if you opt for the family plan.
Extra features
With Apple music, you have the extra feature of accessing Beats 1, the internet radio by Apple. There is no such option when you choose iTunes match.
Playlist
While Apple music gets you two playlist every week, there is no such thing with iTunes Match.
Post subscription rules
If you cancel the Apple music subscription, you will not be able to access even these songs which you have downloaded from the iCloud music library. On the contrary, when your iTunes Match subscription ceases to exist, you can still access any track that you had downloaded and you can play them. However, you won't be able to stream any track which wasn't downloaded.
Digital rights management
Another difference between Apple Music and iTunes Match is the DRM copy protection. With Apple Music subscription, you'll get 256kbps DRM-protected M4P songs which can only play on authorized devices. While iTunes Match allows you to download DRM-free AAC songs that are supported by more devices and players.
Extra tips: How to get DRM-free Apple Music without iTunes Match
If you already subscribed Apple Music, you can still get DRM-free songs without subscribing iTunes Match. In this case, you'll need a third-party Apple Music DRM removal solution like ViWizard Apple Music Converter, which will remove DRM lock from Apple Music and convert M4P songs to MP3 with original ID3 tags preserved.
Apple Music or iTunes Match: The Better Choice
Ultimately, one can see that if you choose Apple music, you will mostly be able to avail almost all of iTunes Match feature but it isn't vice versa. iTunes Match is ideally the best choice if your concern is on accessing your music collection across 10 different devices. But that's about it.
Apple music however adds a lot more to the mix and gives you access to a lot of new songs, playlists and what not.
So, if you are a music buff and you like to stay hooked to new and old songs all the time and splurging a little is not a problem, Apple Music is definitely the better and smarter choice than iTunes Match.