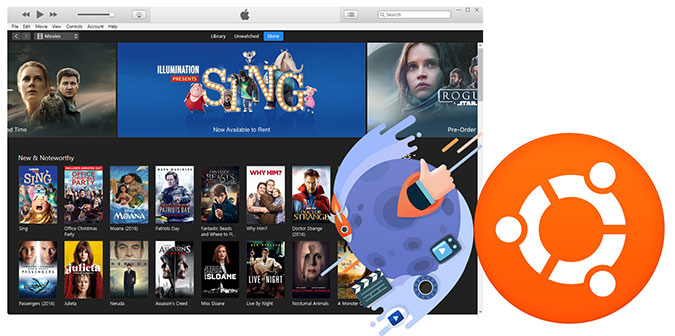 " I got lots of iTunes M4V videos which play perfectly on my Windows and Mac, however none can be played on Ubuntu after transferring. What did I do wrong? How to fix this issue easily? " - Question from an Ubuntu Forum
This is a very common problem in Ubuntu devices, many new users who turn from Mac or Windows may face all the time. If you are also new to Ubuntu, you can follow me to find a quick fix so that to play M4V on Ubuntu.
What is Ubuntu and Why iTunes M4V files can't be Played on Ubuntu
Ubuntu was originally known as a free open source GNU/Linux based operating system for computers. Compared to Windows, it is a more secure and clean system deeply loved by program developers and geeks who want to try new things. In 2013, Canonical releases a new mobile version Ubuntu which supports tablets and phones. With new decent operating interface and unique advantage of cross-platform software compatibility, many mobile device manufacturers start to equip their products with Ubuntu system such as the first Ubuntu tablet BQ Aquaris M10 tablet and new Ubuntu smarts phones Aquaris E4.5 and E5 HD, Meizu MX4 etc.
Ubuntu was supposed to play common unprotected M4V movies. The reason why the iTunes M4V movies can't be opened on Ubuntu is that they are encrypted by the Apple FairPlay DRM copyright protection. According to DRM terms, the purchased or rented iTunes M4V movies won't work until you authorize the device and it is limited to 5 devices in total. Since Ubuntu can't install iTunes directly, it is not possible to play the DRM M4V files. The only way is to find an alternative solution.
How to Remove DRM from iTunes M4V Videos before Transferring to Ubuntu
TunesKit iTunes M4V Converter is one of the most powerful iTunes DRM removal softwares. It can get rid of DRM and extract videos with zero quality loss in a unique way. It works with both Windows and Mac. After removing DRM from iTunes movies, you will be able to play them on an Ubuntu equipment everywhere without the requirement to authorize devices. I will show you detailed steps on how to do that by TunesKit iTunes M4V Converter for Mac.
Quick tutorial on how to remove M4V DRM step by step:
Step 1

Import the iTunes M4V videos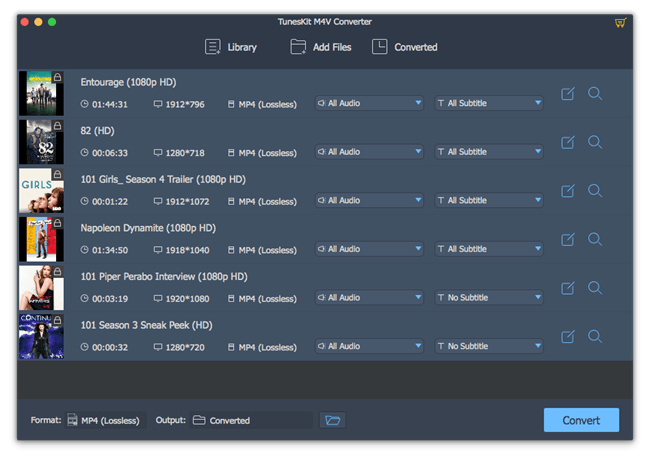 Just click 'Add Files' button, then the program will pop up a window with movies which are already in your iTunes library and you can select the one you want.
Step 2

Pick up the output format for Ubuntu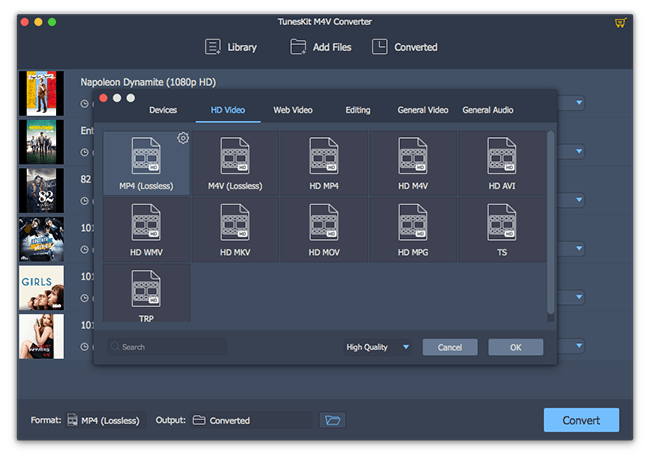 There are many Ubuntu video players support to play most files including M4V as long as there is no digital right protection. You can keep the original M4V format or select a new format MP4 etc.
Step 3

Output to new movies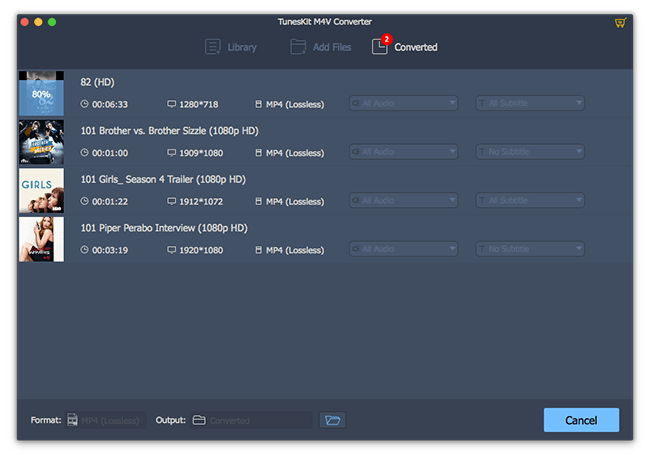 After clicking 'Convert', TunesKit will remove DRM automatically and extract new movies without any copyright restriction. When it is done, you can transfer them to your Ubuntu devices to watch freely.
Top 3 Players Recommended to Play iTunes Videos M4V on Ubuntu
After getting the new movies, you can simply send them to your Ubuntu computer, tablet or phone via a SD card or USB flash drive. Following are the top 3 M4V video players and they all support to play M4V movies on Ubuntu well.
1. VLC Player
As the original player comes with Ubuntu, it supports to play all kinds of videos including different formats of local videos, CDs, VCDs and DVDs etc. Apart from playing videos, it can also convert to new formats for videos, simple and fast.
2. Miro Media Player
It is a very popular Ubuntu audio and video player and free TV application. It can not only play almost any formats of audio files and videos on your local computer as well as get access to thousands of video channels and download movies online.
3. SMPlayer
It is known as a most powerful free player for Ubuntu with almost all the built-in codec, you can play almost any videos directly. Besides, it offers a lot of options to change the videos settings such as adjusting the brightness, volume, filters, stereo mode and so on.
Watch iTunes Movies on More Devices? Here you go...

Andy Miller joined TunesKit since 2013. He likes to spend his time to work on some new skills and gadgets. He's a writer as well as a computer geek.