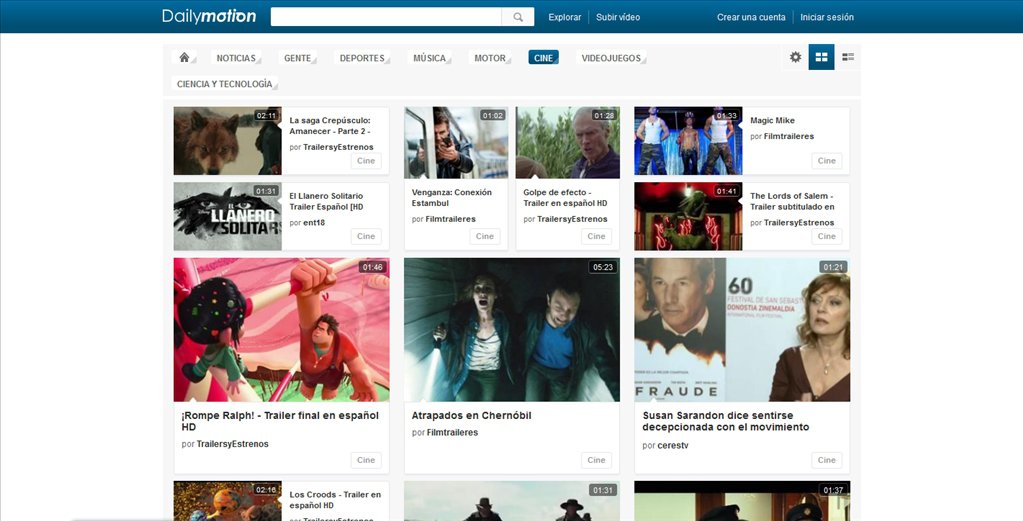 Dailymotion, a video-sharing platform ranks only second to Youtube, boasts of over 300 million monthly users at present. Founded in 2005, it has a history over 14 years. Dailymotion is famous for its higher definition picture quality (up to 3840 x 2160 /4K) and it supports OGG format. The best part about Dailymotion is that users can browse and upload videos by searching tags, channels, or user-created groups. As a multi-platform video community, Dailymotion is available on various devices besides the web platform.
Dailymotion Upload Polices and Specifications
Dailymotion Upload Limits
To prevent spam, Dailymotion sets upload limits on its users except for motionmakers and official users. Each user can only add 10 uploads per day. The length of each video is limited to 60 minutes and 2 hours for all videos a day. If you break the rules, your upload privilege will be suspended for 24 hours.
Dailymotion Video Format
Compare to other video platforms, Dailymotion is quite exclusive on its supported upload formats: MP4, AVI, 3GP, DV, FLV, MOV, MPEG, WMV, DivX, H.264, MPEG-2, VC-1, WMV9, AAC, MP3, MPEG Layer 2, WMA9.
Among all mentioned format, M4V format is not included. DRM-ed M4V format is a video format commonly used in iTunes movies, tv shows, and music videos. Nothing could be judged on M4V videos originally until Apple put DRM restriction on its M4V videos. DRM is to prevent users from streaming these videos to unauthorized non-apple devices so that you are unable to watch or share them with your friend at freedom.
As you can see our topic today is to talk about how to transfer iTunes video to Dailymotion. No matter you are a beginner or pursuing a cause as a motionmaker, you should not be stopped by DRM restriction since iTunes videos do provide varieties of materials.
Let's see how exactly we can convert M4V video to any format accepted by Dailymotion.
How to Upload iTunes Video to Dailymotion
Before we discuss the how-to, a great helper- TunesKit M4V Converter, should be brought in in advance. TunesKit M4V Converter is an all-in-one DRM remover and also a video converter. It can convert both DRM video and non-DRM video to more than 20 formats. Also, you can use it to edit and trim the video short. What has been informed in the previous section clarify how strict Dailymotion control its content.
1. Add iTunes Video to TunesKit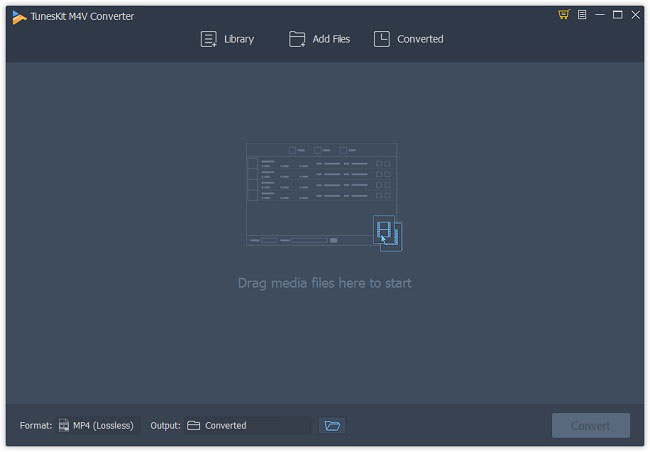 The first thing you should do is to download TunesKit M4V Converter from the link above and install it on your PC. Then launch it and import iTunes videos to the surface. Here are 3 ways for you to do that:
1) directly drag it from the folder to the converter
2) Click the "Library" to add videos and click "OK"
3) To convert common video files, simply click the "Add Files" button next to "Library".
2. Select Output Format and Adjust Parameters
When the video upload successfully, you click the "Format" panel on the left bottom to select the video output format and adjust output settings according to Dailymotion's video Specifications. MP4, AVI, 3GP, DV, FLV, MOV, MPEG, WMV can work and video codec, video bit rate, and video size are all adjustable. You are allowed to set the output audio tracks and subtitles according to your own needs. You can select to keep all audios and subtitles or no subtitle and audio all up to you. Don't forget that the size of the video should be within 2GB. By adjusting the bit rate and resolution, you can compress your video.
3. Trim and Edit the Video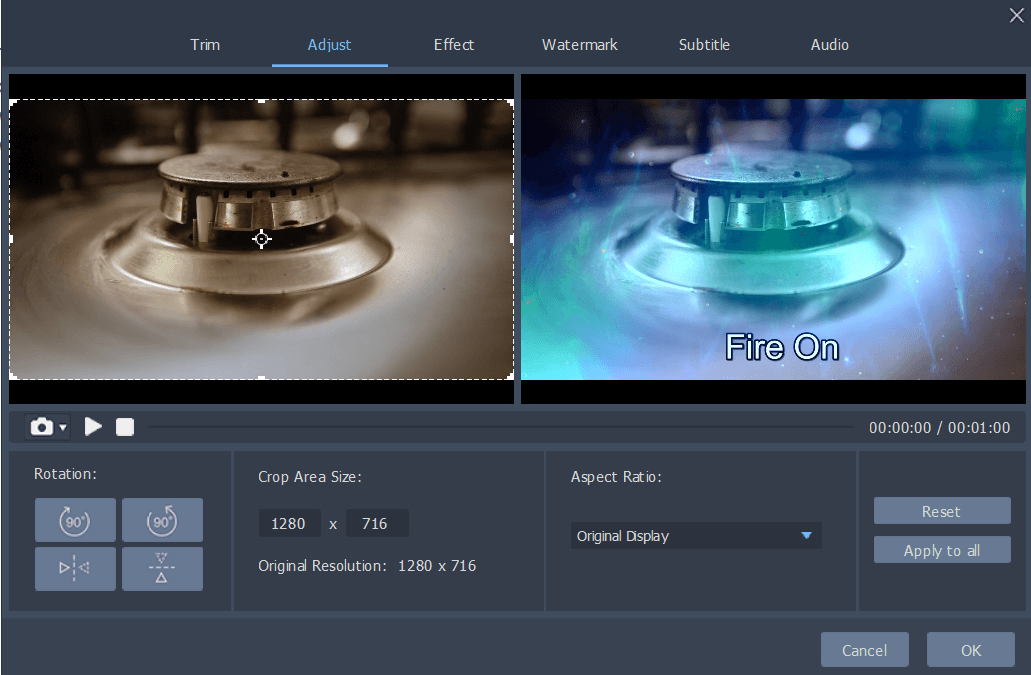 To meet Dailymotion's upload policies, you should cut and trim the video to a certain length. Feel free to add some cool special effect and your own watermark to prevent the video from being stolen by others.
4. Rip DRM and Convert iTunes Video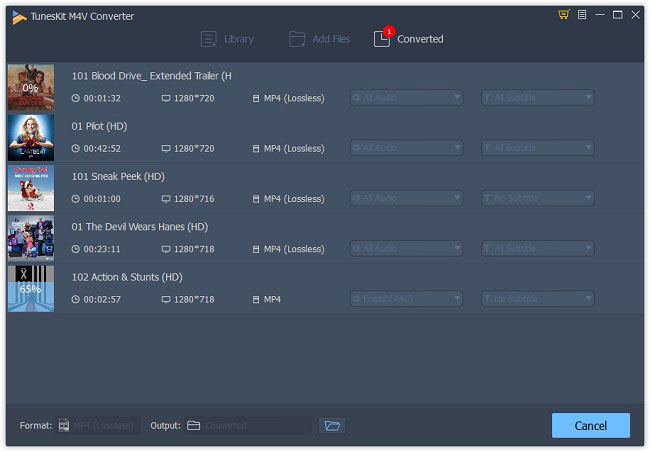 After the edition is done, you should click "Output" panel to choose the output path otherwise the converted video will be saved in the default folder named Converted. Then click "Convert" to get the DRM-free video. When the conversion is done, locate the file that and you can add iTunes video to Dailymotion.
The Final Thoughts
When you successfully upload the first iTunes video to Dailymotion, don't forget the one who helped you with this-TunesKit M4V Converter. And keep it in mind that you can only upload per video within 60 minutes in case your account will be considered as spam. Let's get started!