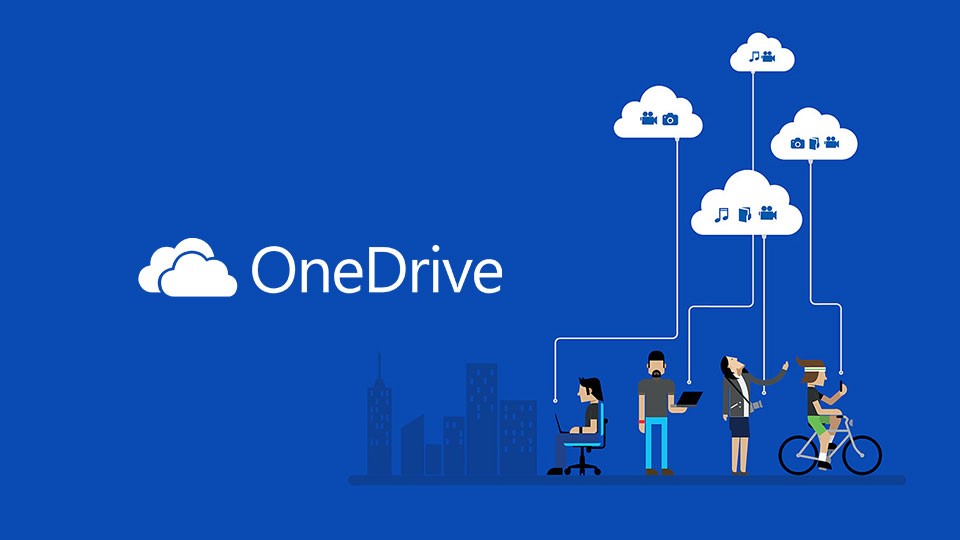 In 2017, Microsoft launched OneDrive, a file hosting and synchronization service. Ever since that, OneDrive has always been one of the mainstream cloud services. Compare to its competitor, the strength of OneDrive is that it is much more trustworthy.
OneDrive is available for more than 62 countries and regions now. You sign up for OneDrive and you can get free storage of basic 5 GB. A premium plan of 50 more GB cost only $1.99 per month. As part of the suite of Office Online service, OneDrive also provides several subscription plans separately or with Office 365. That's a real bargain and if you are a Windows user OneDrive can be no more convenient.
Why You Need to Back Up iTunes Movies to OneDrive
Back up your files to OneDrive is a sensible and necessary thing to do for OneDrive can guarantee your files safe and sound in case your devices run into some kind of error and crash. Besides that, iTunes movies saved to OneDrive can be accessed from any devices you have, such as mobile phone, computer, and tablet whether online or offline.
Back up iTunes movies to OneDrive enables you to watch the movies again and again on any of your devices. Plus, upload movie files to OneDrive can also save you a lot of local storage of your devices. Before you upload iTunes movies to OneDrive, you will need to strip DRM from them so that you can truly enjoy playback anywhere. To manage that you will need TunesKit M4V Converter. TunesKit M4V Converter is an all-purpose video converter who can convert both DRM and non-DRM video to common formats. It is also an excellent video editor that allows you to customize the sample rate, bit rate, audio track and subtitle of the output format.
How to Sync iTunes Movies to OneDrive
In this section, you will learn how to handle the DRM removal with TunesKit and upload converted videos to OneDrive.
Step 1 Import iTunes Movies to TunesKit M4V Converter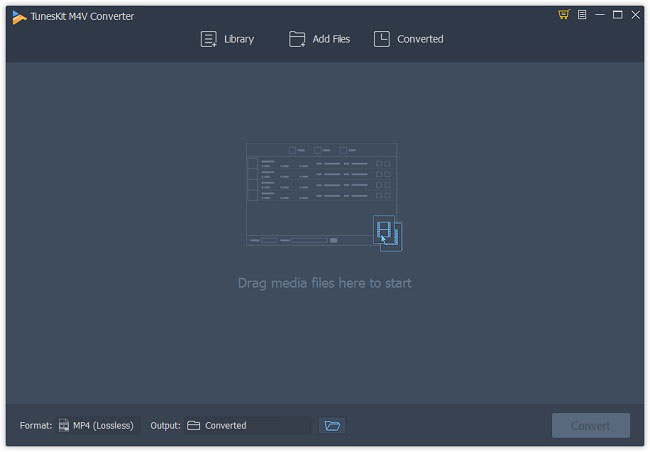 TunesKit M4V Converter works along with iTunes so you should make sure iTunes is well-installed in your computer. Then launch TunesKit and click the "Library" button to import iTunes movies. Or you can perform the drag and drop action to do that.
Step 2 Adjust Output Settings
After all the movie files are loaded successfully, you can click the "Format" to open the setting panel. Choose the output format that you prefer. TunesKit supports more than 20 video output formats and over 15 audio output formats. For more detailed information you can check the tech specification. Next to the Output Format Panel, you can reset the output path.
Step 3 Remove DRM from iTunes Movies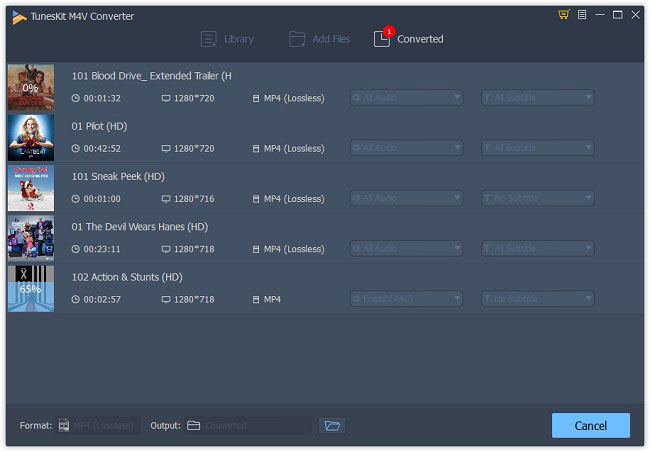 When you complete all the settings, you can simply hit on the "Convert" button at the bottom right to run the batch conversion. Once the procession is done, you can locate your converted files in the folder you choose.
How to Share iTunes Movies via OneDrive
Now all the iTunes movies are ready and you can upload them to OneDrive through the mobile app, desktop application or web page. Here we briefly introduce how to transfer converted movies to OneDrive with the desktop application and web page.
Upload Converted Files with Desktop Application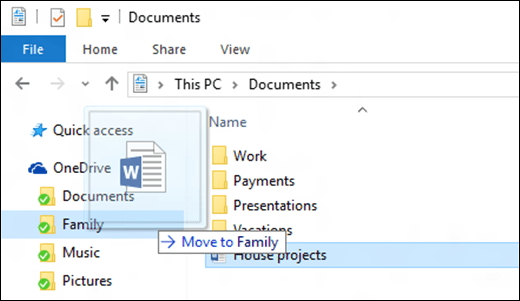 If you are using Windows, OneDrive should be built in your PC. So you can find the application and launch it. Then there will be a pop-up window to ask you to sign in with your Microsoft account. If you don't have Microsoft account you need to create one. After signing in, you can simply drag the files into OneDrive folder. OneDrive will automatically sync the files you put in the folder. Another way to directly locate the OneDrive folder is to use File Explorer. If you want to share the iTunes Movies to your friends, click the vertical ellipsis icon and choose "Share" from the dropbox. The share link will be saved to your clipboard and you can paste it and send it to your friends.
Upload Converted Files through Web Page
First, go to the OneDrive online website and log in. Click the upload menu and select the converted files. Wait until the upload is finished. If you want to share the iTunes Movies to your friends, right click the file and choose the "Share" menu, then you can share via email, message, Facebook, Twitter, LinkedIn, etc.