iTunes is leaving us and what will happen to your iTunes movies? Two days ago, Apple finally announced that they will shut down iTunes and replace it with three standalone apps: Music, TV, and Podcast. Apple also answered to what we worry the most: users' iTunes content won't just disappear into the digital ether. After the update, music currently in your library will transfer to the Apple Music app. As for TV shows and movies, they will migrate to the TV app.
This reminds us that even our purchased digital content is under the risk of disappearing if the provider no longer supports or exists. In order to keep your iTunes movies forever, it's sensible to download them onto an external hard drive or sync them to cloud services. Modern people choose the latter over the former because you can avoid losing your movies to a hard drive failure or virus infection.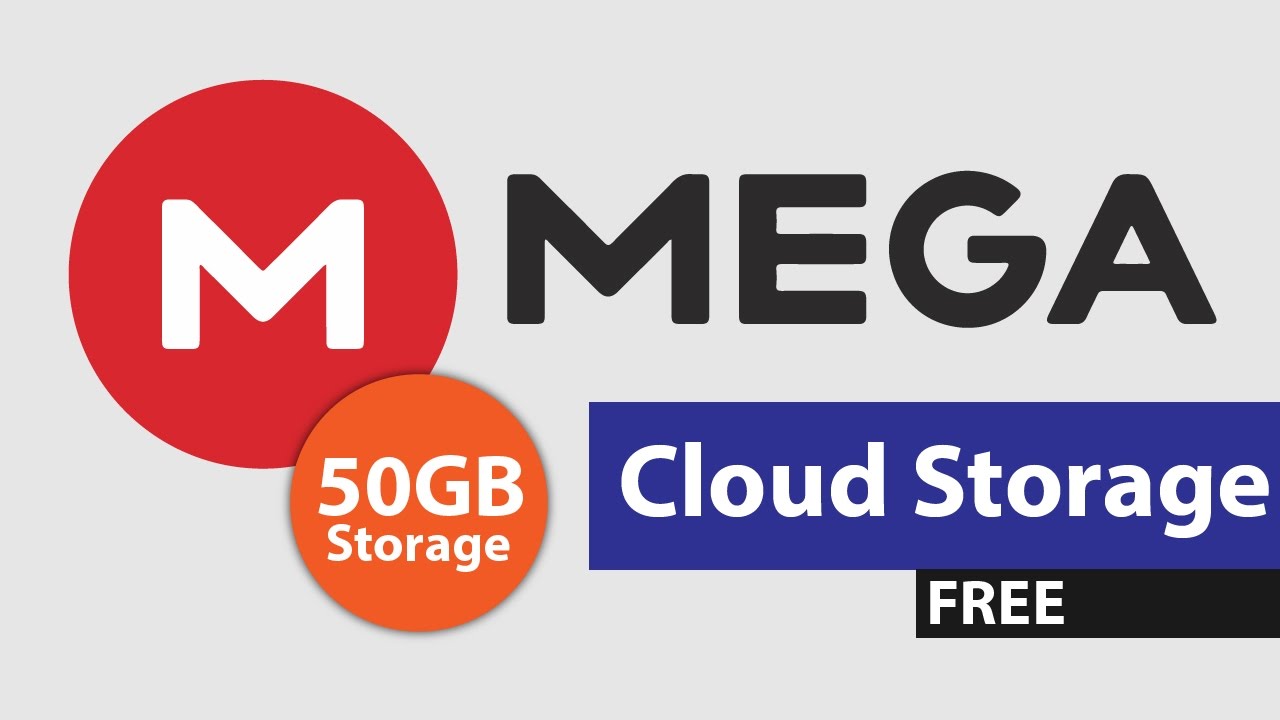 Mega Cloud is a cloud storage and file hosting service developed by Mega Limited. What makes Mega Cloud stands out from the crowd is the free storage it offers. Believe it or not, Mega Cloud give away 50 GB of free storage to all new users. If per iTunes movie is around 1~2 GB, it means that you can store about 25~50 movies to Mega Cloud at free. You can stream your content from your account whenever you like using the free mobile app. Great privacy protection is Mega's another strength.
I can totally see why users are leaving other cloud services for Mega Cloud. But before you hurry to transfer iTunes movies to Mega Cloud, take a few minutes to learn about Apple's FairPlay and DRM scheme. And you will realize that you need to rip off DRM to make your iTunes movies back up accessible for devices other than a few authorized ones. TunesKit M4V Converter is a professional tool that can help you with that problem.
How TunesKit M4V Converter Gonna Help You?
Losslessly remove DRM from iTunes movies, TV shows, and videos
Convert Both DRM-ed and DRM-free format to over 20 popular formats, such as MP4, M4V, MKV, WMV, MPEG1, MPEG2, AVI, ASF, 3GP, and FLV
Has a built-in video editor with which you can trim, cut the videos to small clips, or add watermarks and subtitles
Keep AC3 5.1 Dolby surround sound, AAC stereo tracks, AD, CC, subtitles, and chapters
How to Rip DRM from iTunes Movies
This section will show you how easily you can remove DRM and convert the iTunes movies to whatever format you like.
Step 1 Add iTunes movies to TunesKit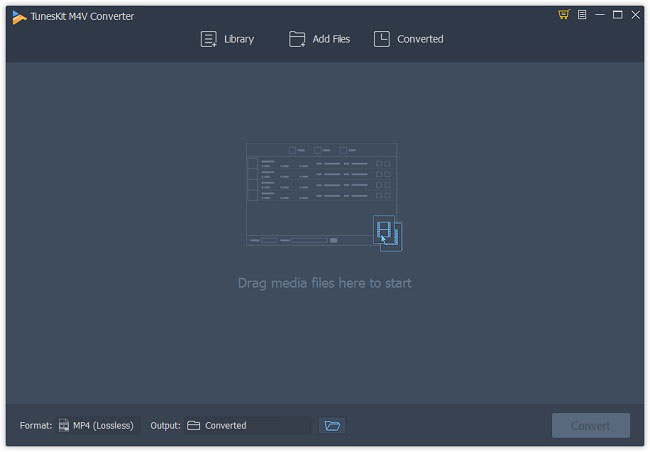 First, you need to install and launch TunesKit M4V Converter. iTunes will be launched automatically with the converter or you can run iTunes in advance. Click the "Library" button and from the pop-up window, you can see TunesKit automatically sync your iTunes Library. All you need to do is to select those you want to convert and import them to the converter. Directly drag the iTunes movies from your iTunes media folder to the converter works the same. To convert DRM-free videos, you should click the "Add Files" button at the top center.
Step 2 Select Output Formats, Audio Tracks, and Subtitles
Once all the videos are loaded to TunesKit, you can take up to adjust the output settings. Open the "Format" panel to select an output format for your movies. Though TunesKit supports more than 20 output formats, MP4, AVI, MKV are more common. TunesKit also allows you to match format with your devices for those who are not so familiar with the file formats. To choose audio tracks and subtitles, you can find the drop-down lists on the right hand of each column of the videos.
Step 3 Move Away DRM from iTunes Movies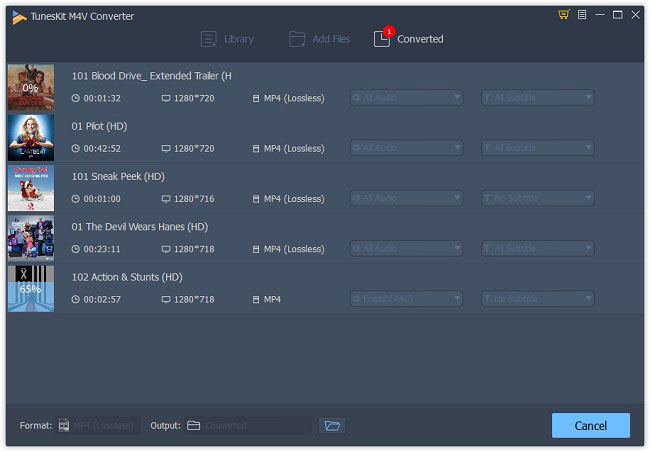 When you are all set, simply click on "Convert" at the bottom right to get rid of DRM restriction and convert the M4V video to non-DRM format. After that, you can locate the folder where you place converted movies by the Converted History.
How to Upload iTunes Movies to Mega Cloud
Upload with Mega Cloud Web Plugin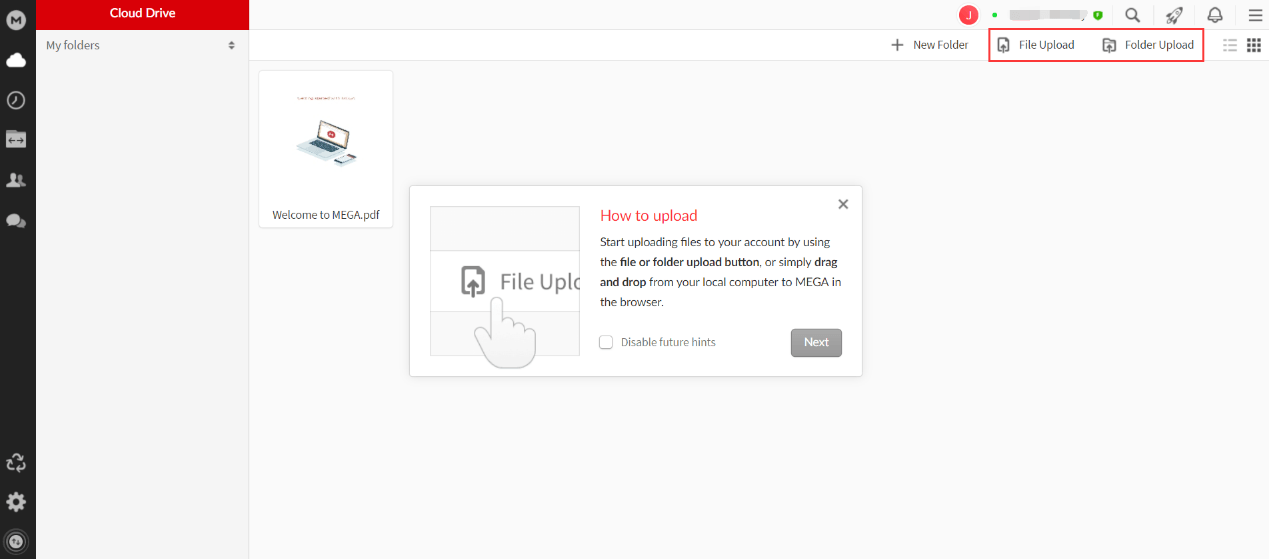 1. A new Mega account should be created if you don't have one.
2. Add the Mega plugin to your Chrome and sign in with your account
3. Use the "File Upload" or "Folder Upload" button on the top right
4. Select the movie or file you want to upload from the pop-up window and confirm
Upload with MEGAsync Desktop App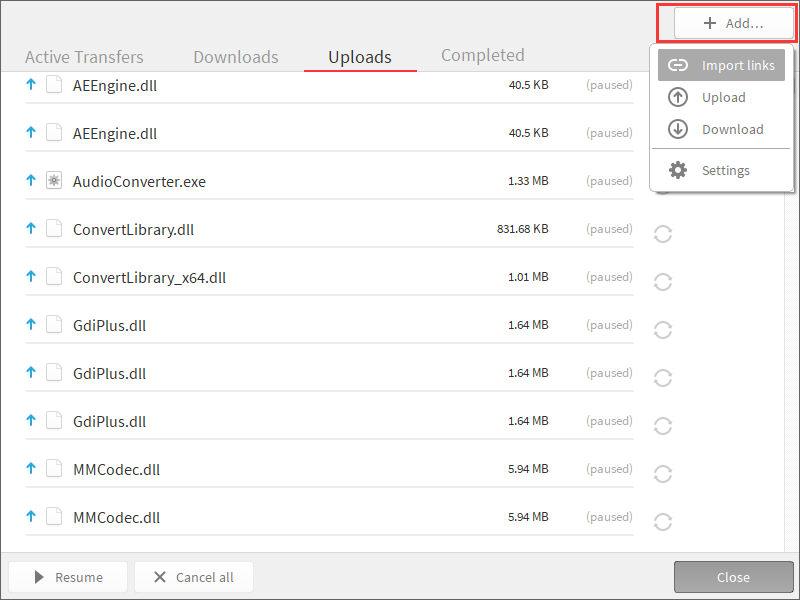 1. Download and install MEGAsync from the official website.
2. Sign in with your Mega account.
3. Run the MEGAsync, click the "Add" button on the top right to open the drop-down list.
4. Click "Upload" to import your converted iTunes movies to Mega.