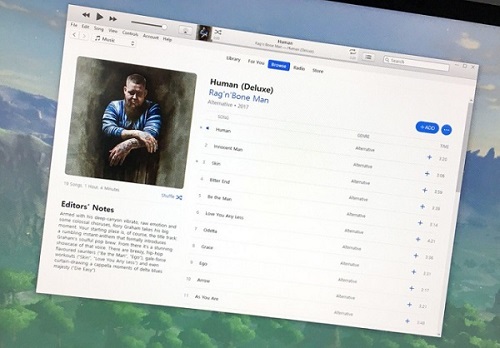 Confirmed by Apple in a new support document, it will no longer provide iTunes Store support for Windows PCs running on either Vista or XP starting on May 25. The first-gen Apple TV is also being pushed out. Apple said that "security changes" will make these older products incompatible with the iTunes Store.
Specifically speaking, before May 25, Windows Vista or XP users can keep using iTunes as usual. However, after that, you won't be able to use it to make any new purchases from iTunes, nor will you be able to download any previous purchases unless you upgrade your PCs to Windows 7 or higher versions of the operating system. XP and Vista users can keep running older versions on iTunes to listen to music, but won't be able to upgrade or receive support from Apple any more.
For users of the first generation Apple TV, they'll need a second-generation Apple TV or later to access the iTunes Store after that change.
From Apple, the official document goes: "Starting May 25, Apple will introduce security changes that prevent older Windows PCs from using the iTunes Store. If you have Windows XP or Vista PC, your computer is no longer supported by Microsoft, and you're not able to use the latest version of iTunes." Given that Microsoft no longer supports Windows XP or Vista, it's no surprise to see Apple following suit.
If you are not aware of the upcoming changes yet, you'd better prepare for the update now if you want to continue enjoying full features from iTunes.
Before you go...
Do you like to buy movies or episodes from iTunes Store on your Windows PC? No matter what version of the operating systems you are using, you may have the need to share those iTunes movie purchases to other platforms or devices for watching. If so, you may have already known that iTunes movies are restricted to play on Apple's iPhone, iPad, and iTunes only because of the DRM policy. In other words, you won't be able to watch your iTunes movies on non-Apple or non-iTunes players at all. No really! In fact, you can use a smart iTunes DRM removal tool called ViWizard DRM Media Converter for Windows to completely get rid of DRM lock from iTunes purchased and rented movies, TV shows with a few clicks only on Windows XP, Vista, Win 7, 8, and Win 10. It will losslessly unlock DRM copyright from any iTunes video and convert the protected iTunes M4V files to M4V and MP4 with original AC3 5.1 Dolby audio, subtitles, closed captions and AD retained. After that, you can freely copy the converted iTunes movies to any other device for playback. For more details, please visit this guide: How to Convert iTunes Movies to MP4 Losslessly.

Rick Lee has written about business and consumer technology for nearly 25 years. He is the author of more than a dozen books.