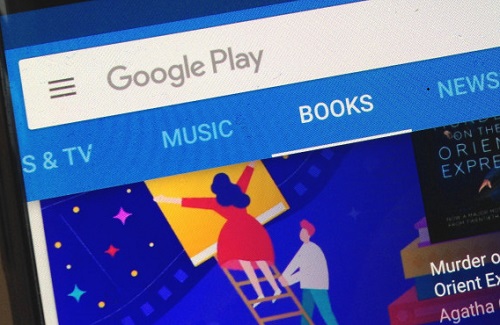 To fulfill its offerings of movies, music, TV, and ebooks, Google now introduces audiobooks to its Play store for Android, iOS and Google Home smart speaker. The new audiobooks feature is initially available in 45 countries and nine languages with what Google called "affordable price." All audiobooks in Google Play are one-off purchases without a subscription, making it a strong competitor to Amazon, another well-known audiobook provider that requires a monthly fee of $14.95 aside from the audiobooks.
Along with the launch of Google Play's audiobook sale, customers will also get 50 percent off their first audiobook purchase, according to Google. Currently, many of the most popular titles are available for under $10, such as Ready Player One ($6.99), Fire and Fury ($8.99), The Rooster Bar ($9.99). This is an obvious dig at Amazon which is pretty aggressive at pushing customers to sign up for a full subscription by making individual audiobook pricey from $10 to $30 each. In addition, Google allows you to preview books before buying and share the purchased audiobooks with the same "Family Library" rules that apply to other media content Google sells.
The most fantastic feature of Google audiobooks is the integration with the Google Assistant, meaning you can simply ask the assistant to read you your book at anytime you want. To play the book via Google Assistant on your phone or speaker, you can just say "Hey Google, read my book," and it will do that. You can even set a timer for bedtime by saying, "OK Google, stop playing in 20 minutes," allowing you time to fall asleep.
Although Google Play audiobooks come with a lot benefits, there are still some insufficiency. For example, it only works with the Google Assistant on Android phones, not iPhones — and only in English to start. It can't sync your place between an ebook and the audiobook, etc.
To play Google audiobooks using your phone, you are required to install the Google Play Books app firstly. And like its other media, audiobooks you buy from Google Play are supposed to be available across Android, iOS, tablets, desktops, the web, and (sometimes) TVs, making it more competitive with Amazon and Apple, where the audiobooks are only supported by limited devices.
Now the Google audiobook service is available in most of Europe, as well as North and South America, Australia, New Zealand, India and a select number of Asian countries. The supported languages are English, German, Spanish, French, Italian, Russian, Korean, Japanese and Polish.
Extra Tips for Amazon Audible Users
Do you listen to audiobooks? Do you have Audible subscription? As we mentioned above, unlike Google audiobooks, Amazon's are restricted to play on selected devices only. If you are used to buying audiobooks from Audible, you may have the need to play your Audible books on more devices and players. To solve your frustration, here you are recommended to try ViWizard Audible AA/AAX Converter, an innovative and unique Audible audiobook converter that can help you easily unlock the limit from Audible audiobooks and convert the AA, AAX audiobooks to MP3, AAC, WAV, etc. that are supported by most popular audiobook players. It's able to keep the lossless quality of the audiobooks too. To test it out, you can either download the free trial version as below or follow the tutorial here: How to Convert Audible AAX Audiobooks to MP3.
More Google Play Tips & Tricks

Rick Lee has written about business and consumer technology for nearly 25 years. He is the author of more than a dozen books.