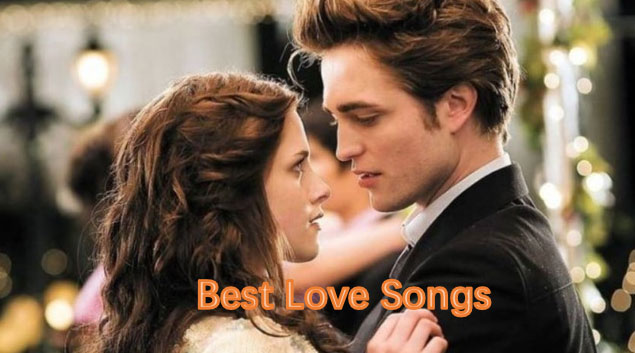 Love is a strong attachment, closeness, yearning between people, as well as a selfless, single-minded, and all-encompassing emotion. And love songs are one of the ways to express this kind of feeling. Love songs describe the sincerity and beauty of love through language, and sometimes they resonate with many people. It may be why so many people like to listen to love songs. This article will cover the 9 best love song playlists on Spotify. Hope that you can find your best love songs from these playlists.
Part 1. Top 9 Best Love Songs Playlists from Spotify
1. Glee Love Songs
This playlist contains 100 pieces of glee love songs which are the best love songs of all time. Almost every song in this playlist has more than 1 million plays such as Teenage Dream (Glee Cast Version), Stereo Hearts (Glee Cast Version), and Total Eclipse of the Heart (Glee Cast Version). Glee is an American musical and comedy. Its music series has achieved great commercial success and has been downloaded more than 7 million times.
2. Country Love Songs
It has 33 of the best country love songs of America which may attract you. Country music is a type of popular music of American national characteristics. In the 1920s, it emerged in the southern United States. Its roots come from British folk songs and are representative of American white folk music. Country music is characterized by simple tunes, steady rhythm, narrative lyrics, strong local flavor, cordial enthusiasm without losing popular elements.
3. R&B Love Songs 2021
This R&B love songs playlist includes 50 of the best R&B love songs worth listening to. R&B Songs is a kind of popular music that originated in the African-American community in the 1940s. Its lyrical themes are usually the painful experiences of African Americans, the desire for success, and the pursuit of freedom and happiness. R&B is the abbreviation of "rhythm and blues". Its meaning has undergone many changes. After 1980, a brand-new style appeared, combining pop music, disco music, hip-hop music, and electronic music.
4. Love Songs for Him / Her
This playlist contains 180 of the best love songs ever. After listening to these 180 songs, people will unconsciously have a yearning for love. The playlist has many nice love songs including Make You Mine, Sweater Weather, Someone to You, Swimming in Stars, Love Yourself, etc.
5. Modern Love Songs
This love songs playlist covers 305 songs which are the best modern love songs. There are so many types of modern music that cannot be summarized one by one. Generally speaking, modern music pays attention to freedom and change in melody, rhythm, harmony, and orchestration. It is very different from traditional music, which is based on smooth, natural fluctuations and regularity. Therefore, the style of modern love music is naturally changeable. Some melodies are beautiful and sad, while others are bright and full of joy.
6. Rock Love Songs
This love songs playlist includes 50 pieces of music that are the best rock love songs. Speaking of rock, whether you have heard of it or not, everyone seems to be able to talk about a few words, but what is rock? No one can make it clear. The concept of rock has been constantly evolving from the beginning of its birth. For example, we used to classify Kraftwerk's works as "rock", but, according to the current standards, it is "electronic". And everyone has their understanding of rock, for example, some people think that metal is rock. Although they have different understandings of rock and roll, these rock fans should all agree that rock music is a simple, powerful, and straightforward music with a particularly strong sense of rhythm, similar to the energetic and active characteristics of teenagers; the performance situation of rock music is unfettered, flexible and bold. The rock love songs must have these characteristics.
7. 80s Love Songs
This playlist must arouse a lot of emotional resonance from the post-80s because it has 1,784,927 likes. The best 80s love songs which include Every Breath You Take, A Groovy Kind of Love, Just the Two of Us, Lover's Moon, etc. may be the most unforgettable songs for them.
8. 90s Love Songs
The 50 love songs on this playlist are from many artists containing Backstreet Boys, Shania Twain, Brian McKnight, LeAnn Rimes, and so on. This playlist gains 2,882,111 likes, so the songs included in it may be the best love songs of the '90s.
9. Indie Love Songs
The meaning of indie music in the dictionary means that the production of indie music is independent, from recording to publishing. Besides, it is separated from the mainstream label with less commerciality. The motive of a musician who writes a song is only to express feelings or pursue aesthetic interest rather than making money, then his work can be called indie music. This may also be the charm of indie love songs. Therefore, the 342 best indie love songs may arouse your interest.
Part 2. How to Play the Best Love Songs on Portable Devices
The 9 playlists mentioned above can all be found on Spotify music. You can stream them online via Spotify. If you subscribe to the Spotify premium plan, you can download the best love songs from Spotify for playback offline. However, you still cannot play them on other devices which aren't installed on the Spotify Music app. If you want to stream love songs on MP3 players, Apple Watch, or other devices, you can use ViWizard Spotify Music Converter which is a smart software for you to convert love songs from Spotify to MP3 format.

Key Features of ViWizard Spotify Music Converter
Download and convert Spotify Music to popular output format like MP3, M4A, M4B, AAC, WAV, FLAC.
Keep 100% ID3 tags info and output the converted music files with lossless quality.
Convert Spotify Music to MP3 at a 5x speed and support to play the converted files offline forever.
For the playback offline of the love songs, you just need to follow three steps:
Step 1

Launch the ViWizard and drag your favorite love songs to the interface of ViWizard Spotify Music Converter.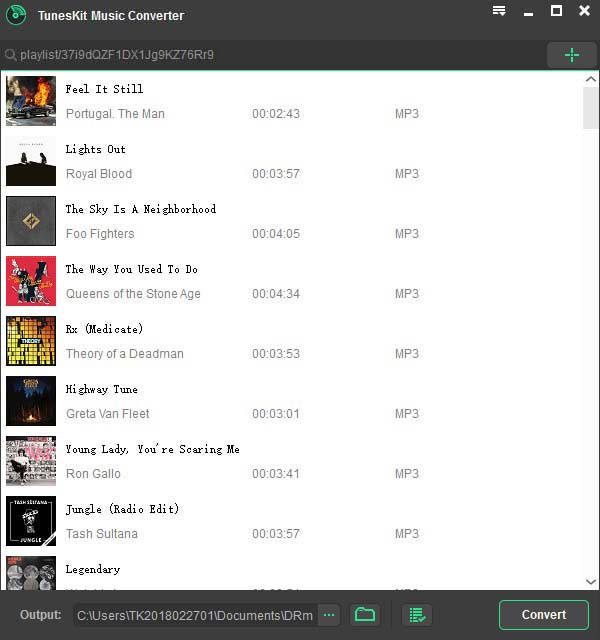 Step 2

Set the output format for the love songs as MP3, M4A, M4B, AAC, WAV, or FLAC format.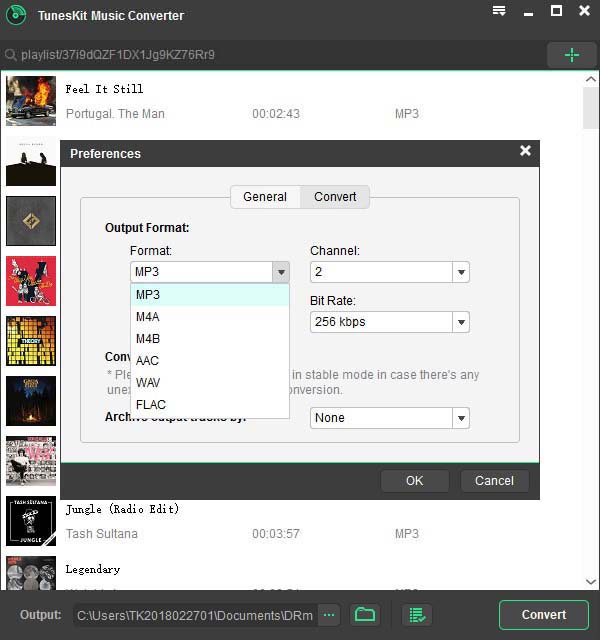 Step 3

Click the "convert" button to convert love songs to the common format you like.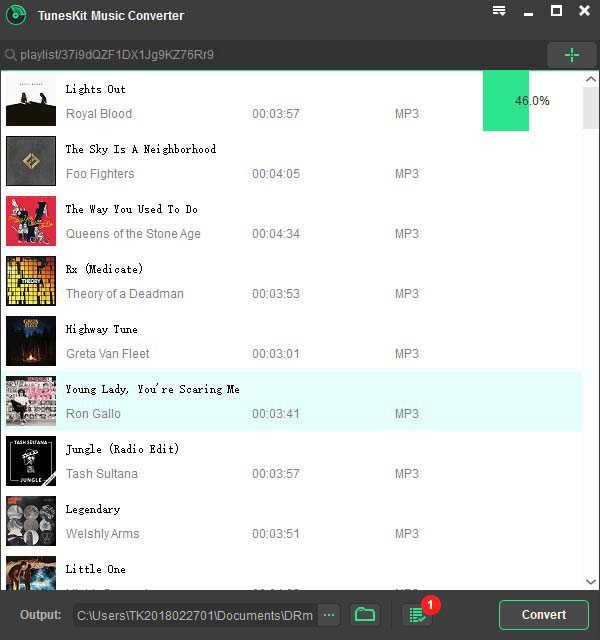 After finishing the three steps, you can find out the converted files on your PC. Therefore, you can transfer them to your portable devices for playback offline.