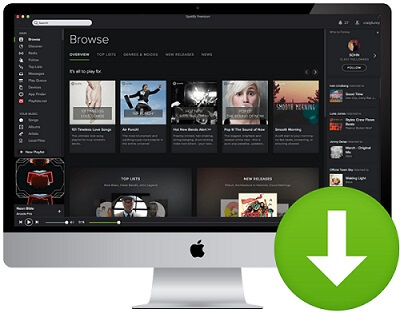 Once you've subscribed to Spotify Premium, you can not only listen to nonstop Spotify music without ads online but also download music from Spotify for offline listening anywhere. After downloading music, however, you may be disappointed to find out that you don't fully own those songs as they are encrypted with digital rights management. In other words, you can only play downloaded songs on those devices compatible with Spotify, instead of any portable devices.
To break the limitation, you should seek for help from some third-party tools. At this point, Spotify downloaders can be a good helper, enabling you to download songs from Spotify to your computer. However, not all Spotify downloaders on the internet can work well on Mac. Fortunately, we'll uncover how to download Spotify music on Mac even though you are a Spotify Free user. Read on to learn more about how to download Spotify songs on Mac for free.
Part 1.

How to Download Music from Spotify to Mac [Premium]

Downloading music from Spotify to your Mac can greatly enrich your music streaming experience. Fortunately, Spotify has made it easy for Mac users to enjoy their favorite songs and playlists offline. This process is straightforward for Premium subscribers who have access to the download feature. To get started, simply build up your Spotify library with the songs and playlists you wish to enjoy offline.
Step 1

Install Spotify's Mac Version to Your Mac Computer
Launch your web browser, like Safari or Chrome, on your Mac.
Go to Spotify's official website for Mac downloads by typing "https://www.spotify.com/de-en/download/mac/" into your browser's address bar.
Look for the "Download" button on the Spotify website and click it. This will start the download of the Spotify app for Mac.
Once the download is complete, locate the installation file in your "Downloads" folder. Double-click it to open the installer, and then simply drag the Spotify app icon into your Applications folder to complete the installation. It's just like adding any other app to your Mac.
Step 2

Download Music from Spotify with Premium
Find the Spotify app in your Applications folder or Dock and open it.
If you're not already logged in, enter your Spotify Premium username and password to access your account.
Use the search bar to look for the songs, playlists, or albums you want to download. If you're interested in downloading individual songs, simply create a playlist and add them to it.
When you've found the music you want, click the Download button located at the top of the content (usually represented by a downward arrow). This action will save the selected songs for offline listening.
Step 3

Listen to Downloaded Music Offline on Your Mac Computer
After downloading your music, click on "Your Library" within the app. This is where you can find all your saved music, including the tracks you've downloaded.

To easily locate your downloaded music, use the "Downloaded" filter. This filter will display only the tracks you've saved for offline listening.

Now, you can enjoy your downloaded music from your library even without an internet connection. It's stored on your Mac for your listening pleasure. If you want to enable "Offline Mode" exclusively for the Spotify app, go to the "Spotify" menu and select "Offline Mode."
Extra Tip:

Find the Downloaded Music on Your Mac Computer

To easily access your downloaded music, follow these steps to find the storage location on your Mac: by default, Spotify stores your cached files in this directory on your Mac:

/Users/"yourusername"/Library/ApplicationSupport/Spotify/PersistentCache/Storage.
Open the Spotify desktop app.
Click on your profile icon in the top-right corner.
From the dropdown menu, select "Settings."
Scroll down to the "Storage" section and find your storage location.
If you wish to modify the location, click on "Change location" next to it.

Once you've identified or adjusted your storage location, open the Finder app on your Mac. Navigate to the directory you've set or the default one mentioned earlier. Within this directory, you'll find the cached files corresponding to your downloaded Spotify music.
Part 2.

How to Download Music from Spotify Locally to Mac [No Premium]

While Spotify Premium offers a convenient feature for downloading music, it comes with a notable limitation. Premium subscribers can indeed download their favorite tracks, but they're often stored as cached files within the Spotify app. This means you can't directly access these downloaded songs as standard MP3 files on your Mac.

This limitation becomes particularly frustrating when you want to transfer your music to other devices or simply enjoy it outside of the Spotify app. Fortunately, there's a solution that can help you convert these cached files into usable formats, like MP3, directly on your Mac.
Why Choose ViWizard Spotify Music Converter?
ViWizard Music Converter is a versatile tool that empowers you to download a wide range of content from Spotify, regardless of whether you have a Premium subscription or not. With ViWizard, you can download individual songs, playlists, albums, podcasts, artists, and even audiobooks from Spotify. What sets ViWizard apart is its remarkable ability to convert the downloaded files into commonly used audio formats such as MP3, AAC, WAV, FLAC, and more, all with lossless audio quality. This conversion means your music is truly yours to enjoy as you see fit, and you're no longer confined to the Spotify app and Premium subscription limitations.
If you are using Spotify without a Premium subscription or plan to cancel it in the future, ViWizard grants you the benefits of downloading any music tracks you want from Spotify to your Mac. This essentially provides you with the experience of Spotify Premium for free. Meanwhile, you can build your offline music library without a Premium account.
ViWizard Spotify Music Converter is compatible with macOS 10.8 to macOS 13, ensuring that a wide range of Mac users can take advantage of its capabilities. Ready to get started? Just click the "Download" button for the Mac version of ViWizard, and you're officially ready to enhance your Spotify experience on your Mac.
Note
The music you download using ViWizard is strictly allowed for personal use only, and it's important to adhere to Spotify's terms of service and respect copyright laws.

Key Features of ViWizard Spotify Music Converter
Free Trial
Free Trial
* Security verified. 5, 481,347 people have downloaded it.
Download Spotify songs, albums, playlists, podcasts, audiobooks
Convert Spotify music to lossless MP3, AAC, FLAC, WAV, M4A, M4B
Support playing offline Spotify music on any device at any time
Compatible with Windows and macOS, as well as, the latest Spotify
Step 1

Upload Spotify Songs to ViWizard Software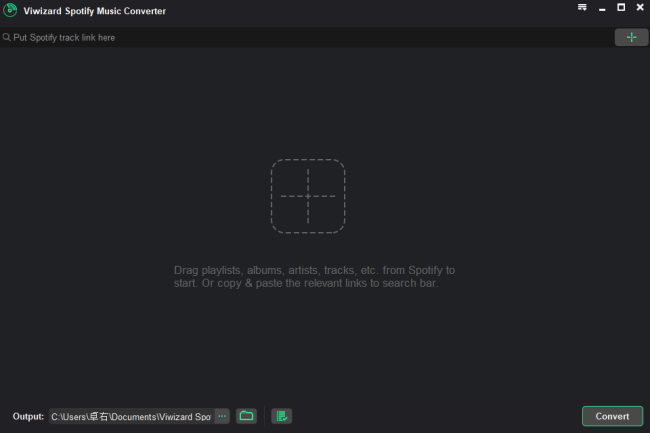 Run ViWizard Spotify Music Converter on your Mac computer. Then it completely loads the Spotify app. Once done, log into Spotify account and find any music track or playlist in Spotify you want to download to Mac. Then simply drag your chosen titles to the interface of ViWizard.
Step 2

Adjust the Output Profile for Spotify Music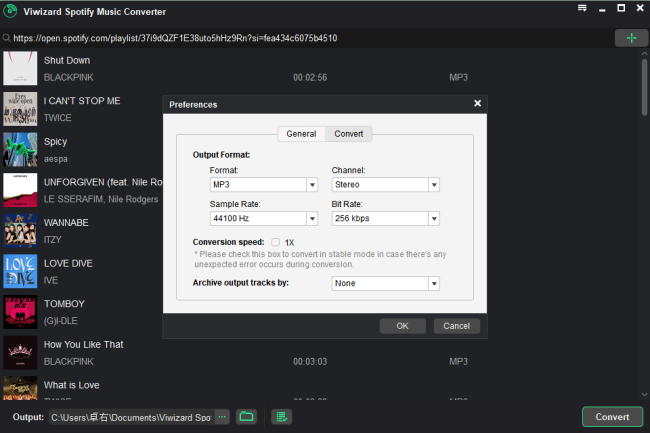 Click the menu bar of Mac and choose the Preferences option. Then you'll be able to select the output format. ViWizard supports MP3, AAC, FLAC, WAV, M4A, and M4B. You can also customize other parameters including channel, bit rate, and sample rate if you like.
Step 3

Begin to Download Spotify Music on Mac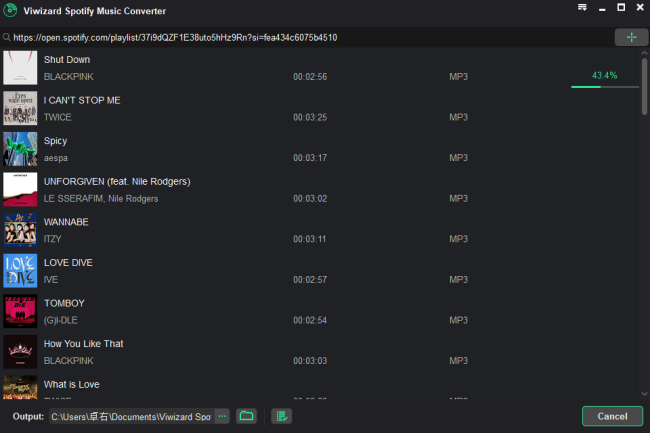 To start downloading Spotify songs on Mac, go back to the main window of ViWizard and click on the Convert button at the right corner. It will begin to download music from Spotify to Mac at up to 5× faster speed with original audio quality and ID3 tags preserved.
Part 3.

How to Move Spotify Music to Your Mobile Devices [No Premium]

With a selection of downloaded audio files on your Mac, you can now transfer them to your devices for offline play.
How to move downloaded Spotify music to iPhone/iPad/iPod Touch:
On your Mac, open a Finder window.
Connect an iPhone, iPad, or iPad touch to your computer with a USB cable.
Select your device in the Finder.
Select the audio files that you want to copy.
Drag the files to the app on your device. The Finder copies the files to your device.
How to move downloaded Spotify music to Android:
Make sure the latest version of Android File Transfer app is downloaded and installed on your Mac.
Connect an Android device to your Mac with a USB cable.
Select and open your Android device's storage under "Use USB for" in the Android File Transfer app.
Select the audio files that you want to copy.
Drag the files to the app on your device.
Conclusion
The process of downloading music from Spotify to Mac is pretty simple with the help of the above tools. If you want to save Spotify music with the original audio quality and ID3 tags, ViWizard Spotify Music Converter could be a better choice for you.