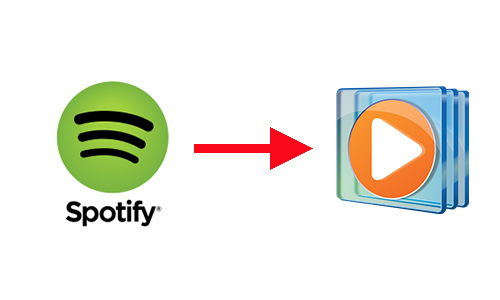 Windows Media Player is available for Windows-based devices. It is a media player and media library application that is used for playing audio, video and viewing images on personal computers. Throw all advantages of Windows Media Player and you will find that it is not a good place to find your favorites indeed. Nowadays, more and more people choose to listen to their loved songs on some streaming music platforms like Apple Music, Spotify, Pandora, Tidal and more.
Also, some problems exist in the processing of managing your music. Those streaming music services are suitable for you to find new songs, however, but cannot help you to manage and organize your music library. So, the best choice is to use Windows Media Player and Streaming music services together. Take Spotify for example, Spotify have the largest music resource library in the world, and you'll hardly run out of options.
Meanwhile, we had to tell you the bad new that all music from Spotify are available on Spotify. So, it means that you completely play Spotify music on Windows Media Player? Not sure. There is a good walk-through on why you cannot play Spotify songs on Windows Media Player, as well as an example application that download Spotify songs for achieving the playback of Spotify playlist on Windows Media Player.
Why You Cannot Play Spotify Playlists on Windows Media Player Directly
Unlike physical audio files, all Spotify music is the streamed content which are protected by some format protections. Therefore, those tracks from Spotify are not compatible with Windows Media Player. Even though you have a premium account, all the saved Spotify songs are still not viewable out of Spotify.
Tool You'll Need to Play Spotify Music on Windows Media Player
Designed to offer your great experience to enjoy Spotify songs offline on various media player, ViWizard Spotify Music Converter offers a good method to download and convert Spotify music into several popular audio formats and achieve the playback of Spotify playlist on various media player without the distractions of commercial advertisements, let alone stream Spotify music to Windows Media Player.

ViWizard Spotify Music Converter Key Features
Download and convert Spotify songs, playlists, artists, and albums
Function as a Spotify music downloader, editor, ripper, and converter
Support the offline playback of Spotify songs on various media players
Work at 5× faster speed and preserve lossless quality audio and ID3 tags
Part One Download Spotify Playlists to Your Computer
1. Open ViWizard Spotify Music Converter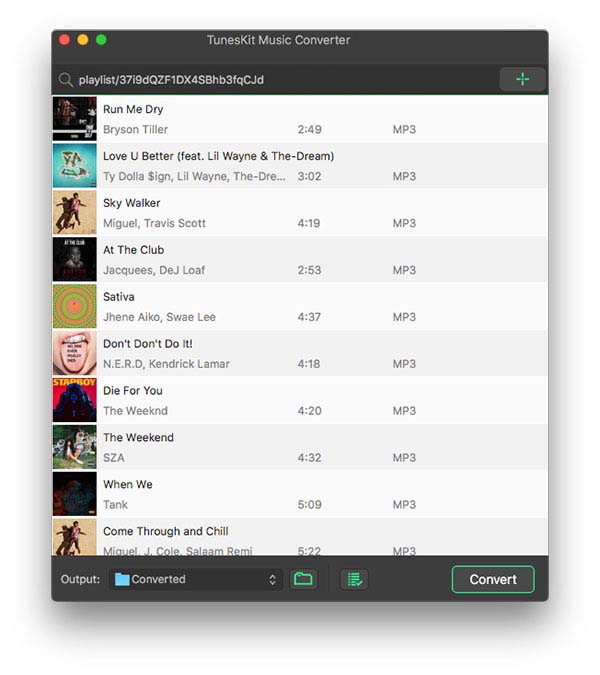 Start by firing up ViWizard Spotify Music Converter if you have it installed on your personal computer and wait for that it will load the Spotify program automatically. Created your playlist for saving your favorites on Spotify. Drag and drop your playlists on Spotify into the main home of ViWizard you want to play on Windows Media Player.
2. Set Audio Format and Music Preference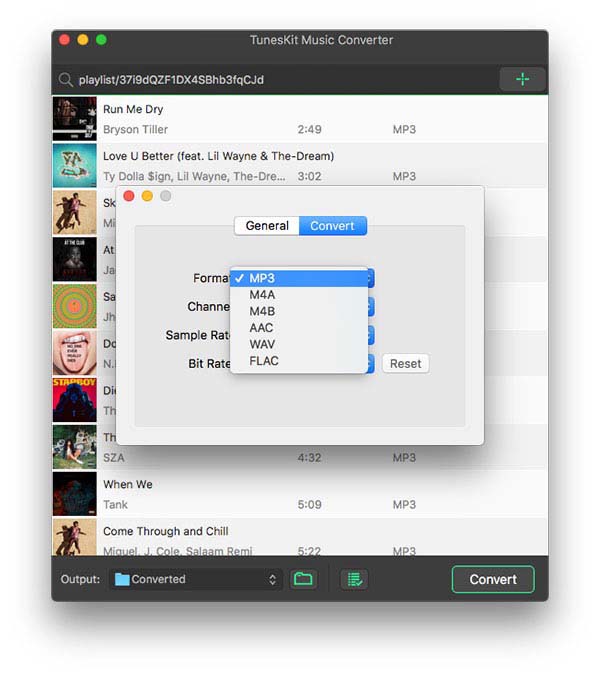 After all songs of the whole playlist are successfully loaded into the main home of ViWizard, you'll be given the option to adjust the audio parameter with a click at 'Menu > Preference'. There are several audio formats for you to choose from, including MP3, AAC, FLAC, WAV, M4A, and M4B. Besides, you could also adjust the value of bit rate, sample rate, and audio channel.
3. Start to Save Spotify Music to Computer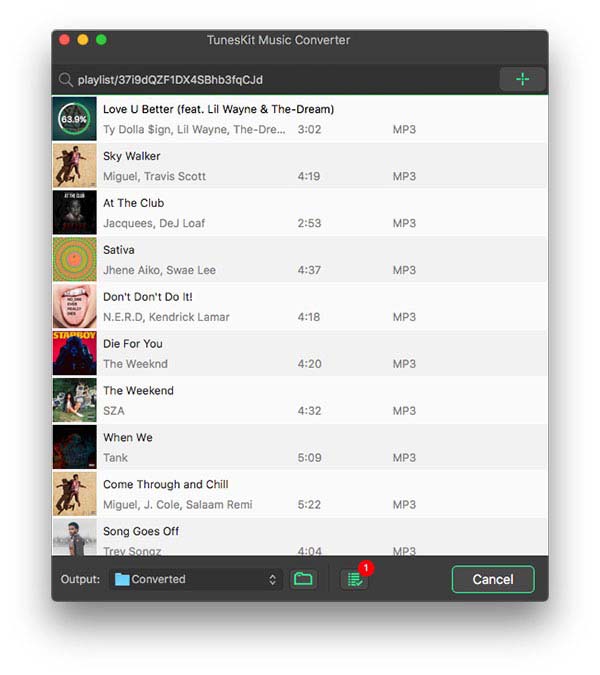 To download Spotify playlist to your personal computer, click the 'Convert' button to start after you have completed all the setting of audio parameters. Then ViWizard begin to move Spotify songs files to your computer. Go to browse your downloaded Spotify playlist, and you just need to click 'Converted > Search'. Then you will be led to the folder where you saved all Spotify songs.
Part Two Transfer Spotify Playlist to Windows Media Player
1. Pull up Windows Media Player on your personal computer and you will see the main screen of it.
2. Click on the 'Organize' button at the top-left corner and select 'Manage Libraries > Music'. Then click on the 'Add' button and locate the downloaded Spotify playlist's folder.
3. Finally, click on the 'Include Folder' button and go on to click on the 'Ok' button.
In addition to being a media player, Windows Media Player includes the ability to rip music from and copy music to compact discs, burn recordable discs in Audio CD format or as data discs with playlists such as an MP3 CD, and synchronize content with a digital audio player (MP3 player) or other mobile devices.
1. Open Windows Media Player.
2. In the Player Library, select the Burn tab, select the Burn options button, and then select Audio CD or Data CD or DVD.
3. Insert a blank disc into your CD or DVD burner. If your PC has more than one CD or DVD drive, select the drive you want to use.
4. Search for the items in your Player Library that you want to burn to the disc, and then drag them to the list pane (on the right side of the Player Library) to create a burn list.
5. When you're finished with the list, select Start burn.
More Spotify Tips & Tricks