MP3 is a widely supported audio format that can be played on numerous devices, including older or less common ones that may not have native support for streaming Tidal music. By converting Tidal tracks to MP3, users can ensure playback compatibility across a wide range of devices.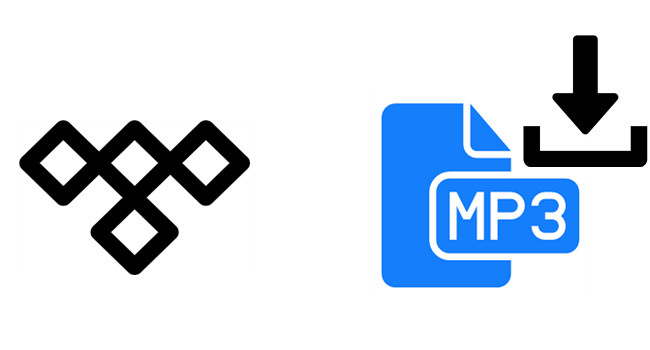 This post will introduce the advantages of downloading Tidal music to MP3 for keen Tidal fans, as well as the ultimate guide to download Tidal music to MP3 with ease on both PC and Mac computers.
Part 1.

What Are the Benefits to Download Tidal Music to MP3?

MP3 is a widely supported audio format that allows listeners to enjoy their favorite music tracks on any device without restrictions. Converting Tidal music to MP3 format offers the benefits for users of compatibility with a variety of devices, including smartphones, tablets, computers, car stereos, and portable MP3 players. Whether you want to create your own mixtapes, use the songs in video editing (ex: iMovie), or upload them to various platforms, MP3 format provides versatility and convenience.

While Tidal's offline mode is available on mobile only, you can listen to your favorite tracks across the devices that support MP3 playback by downloading Tidal music in MP3 format. Even you don't have an internet connection, you have the direct access to your Tidal music collection in MP3 format without restrictions.
Part 2.

How Can I Download Tidal Music to MP3?

Unlike Bandcamp, TIDAL doesn't provide an option for members to download music in MP3. Even with HiFi or HiFi Plus subscription, the downloaded files from Tidal are stored in a DRM-protected format other than MP3 on the device that runs the Tidal mobile app. However, it's still possible to download or convert Tidal music using alternatives. An popular option is using software or converter that supports Tidal and the MP3 output support.

Converting Tidal to MP3 involves using a professional Tidal music downloader called ViWizard Tidal Music Converter. Designed for all Tidal users, ViWizard Tidal Music Converter supports various file formats including MP3, M4A, M4B, WAV, AAC, and FLAC. It's available on both Windows PC and Mac and works with the Tidal desktop app to access Tidal's music catalog and personal music collection. You can select and add Tidal music tracks and start the conversion with ease. The best part is that each downloaded Tidal music file will be embedded with lossless audio and full ID3 tags, which ensures a positive listening experience with other platforms.

Key Features of ViWizard Tidal Music Converter
Free Trial
Free Trial
* Security verified. 5, 481,347 people have downloaded it.
Download any Tidal content, including songs, albums, playlists, and artists
Support exporting Tidal music to MP3, AAC, FLAC, WAV, M4A, and M4B
Preserve a whole set of ID3 tag information in the downloaded Tidal songs
Handle the conversion of Tidal music up to 5× faster speed and in batch
ViWizard Tidal Music Converter is available on both Windows PC and Mac computer. Download and install the correct version and follow the tutorial below to start the conversion for free!
Part 3.

How to Convert and Download Tidal Music to MP3

The audio quality of downloaded Tidal music is greatly influenced by the streaming audio quality settings adjusted in the Tidal desktop app. For Tidal HIFi or HiFi Plus users, the downloaded Tidal music will be in HiFi, MQA (for HiFi Plus subscribers), or other currently selected streaming audio quality settings. For Free users, the downloaded Tidal music is in High, or Normal audio quality.
Note: Please note that there may be slight loss of audio quality compared to Tidal's lossless formats like FLAC or AAC.
Convert and Download Tidal Music to MP3
Step 1

Select and add Tidal music

Launch ViWizard Tidal Music Converter. When prompted, choose to launch or relaunch the Tidal desktop app. Once it's opened, navigate to the music tracks you want to download in MP3 and add them to ViWizard via drag-and-drop. ViWizard will display a list of added music tracks on the screen.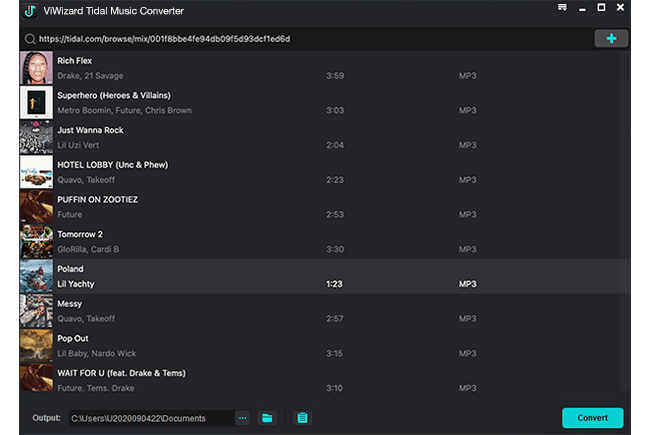 Step 2

Adjust output format

Click on the menu icon from the upper-right corner of the screen to open the app settings menu. To access the converted menu, select Preferences > Convert, and look for the Format option under Output format. To adjust the output format to MP3, click on the chevron down icon underneath Format, and select MP3 from the context menu. Once it's set, click OK to save the changes.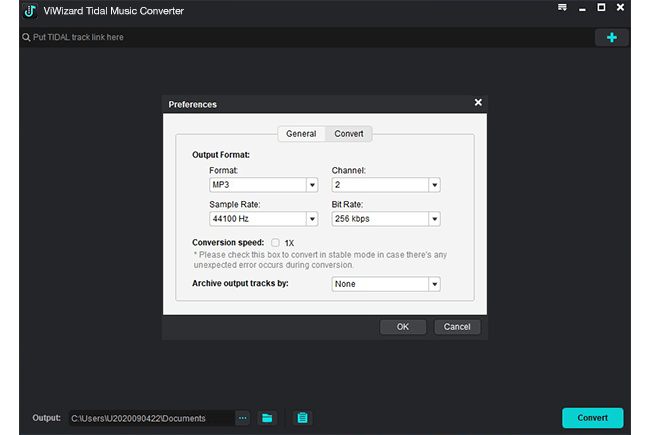 Step 3

Convert and download Tidal music to MP3

Back to ViWizard's main interface. Review the list of added Tidal music tracks, and the format should be adjusted to MP3 now. To start the conversion, click on the Convert button, and wait until the converting and downloading process is finished. Click on the Open button, and the folder that contains the downloaded Tidal music in MP3 will open on the screen. Using a USB cable will be sufficient to transfer them to a device that supports MP3.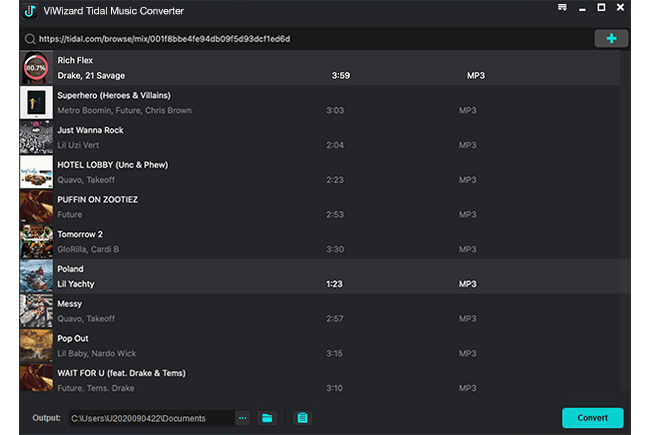 Conclusion
With ViWizard Tidal Music Converter, Tidal users gain the ability to convert and download any music track from Tidal on both Windows PC and Mac computer. Consider trying it to access Tidal music in MP3!