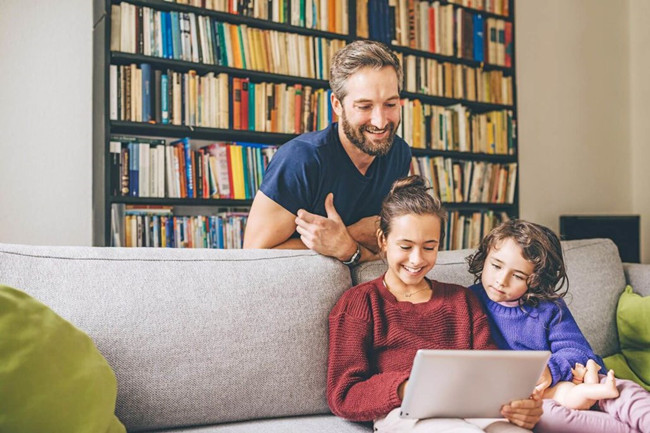 Father's Day is a wonderful time for having an indulgent meal with your father and giving an awesome gift to your father, and, otherwise, you can watch a movie with your father at home if you don't have enough time to take a trip with your father. Here we've put together a list of some classic movies about fathers.
Best Films about Fathers
1. Father of the Bride (1991)
Directed by Charles Shyer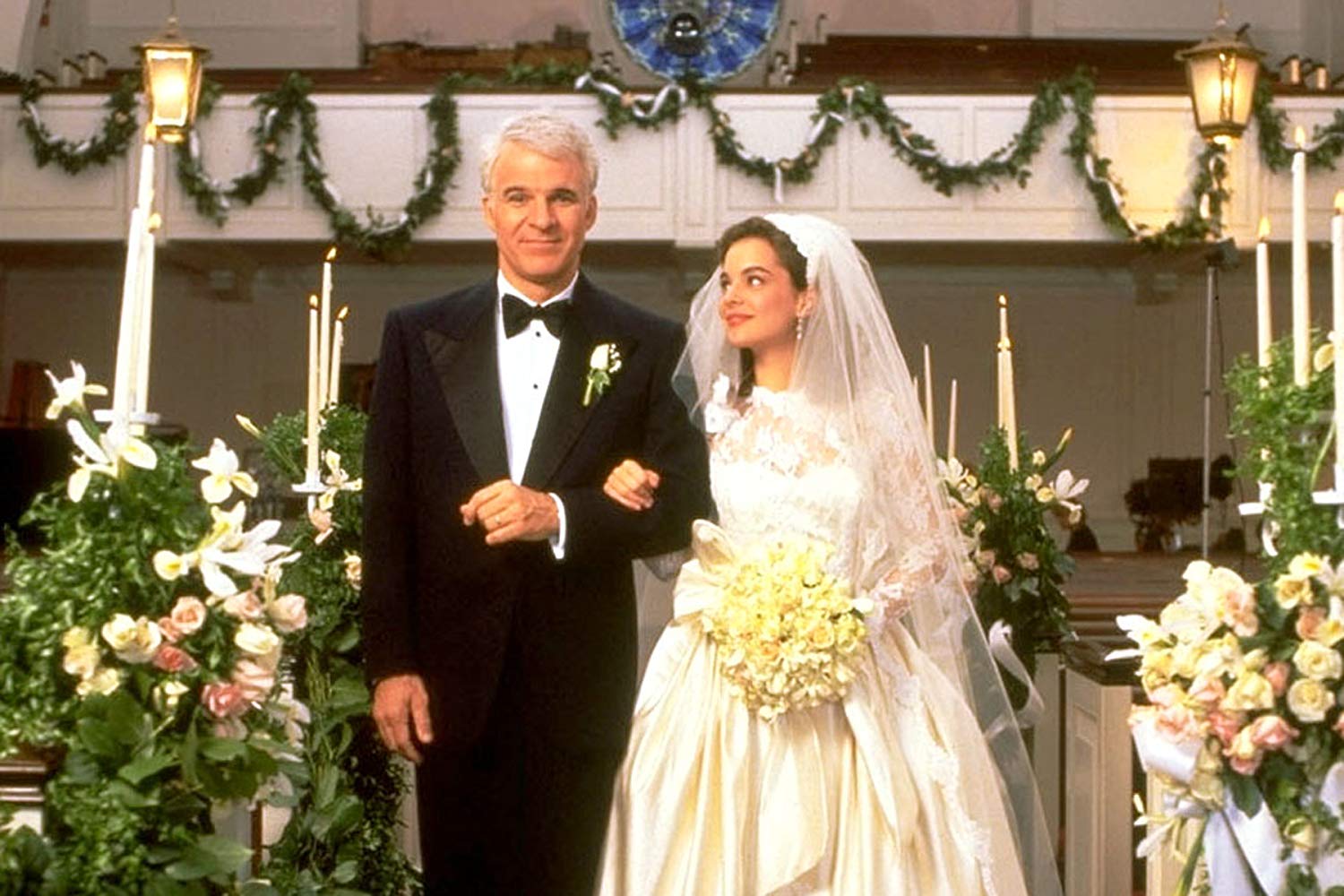 George Banks is a businessman and owner of an athletic shoe company (called Side Kicks). When he finds out his daughter is getting married, he feels very panic, even a little angry and does not want to give her away. He eventually learns to live with his new son-in-law and realizes that as long as his daughter is happy, he is happy.
2. The Lion King (1994)
Directed by Roger Allers and Rob Minkoff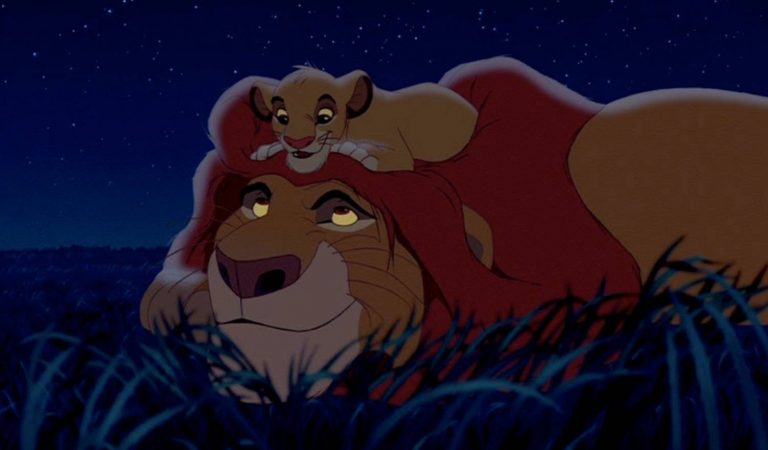 Simba idolizes his father, King Mufasa, and takes to heart his own royal destiny. However, after Simba's paternal uncle Scar murders Mufasa, Simba is manipulated into thinking he was responsible and flees into exile. Inspired by his father's spirit, Simba returns to challenge Scar to end his tyranny and take his place in the Circle of Life as the rightful King.
3. Life is Beautiful (1997)
Directed by Roberto Benigni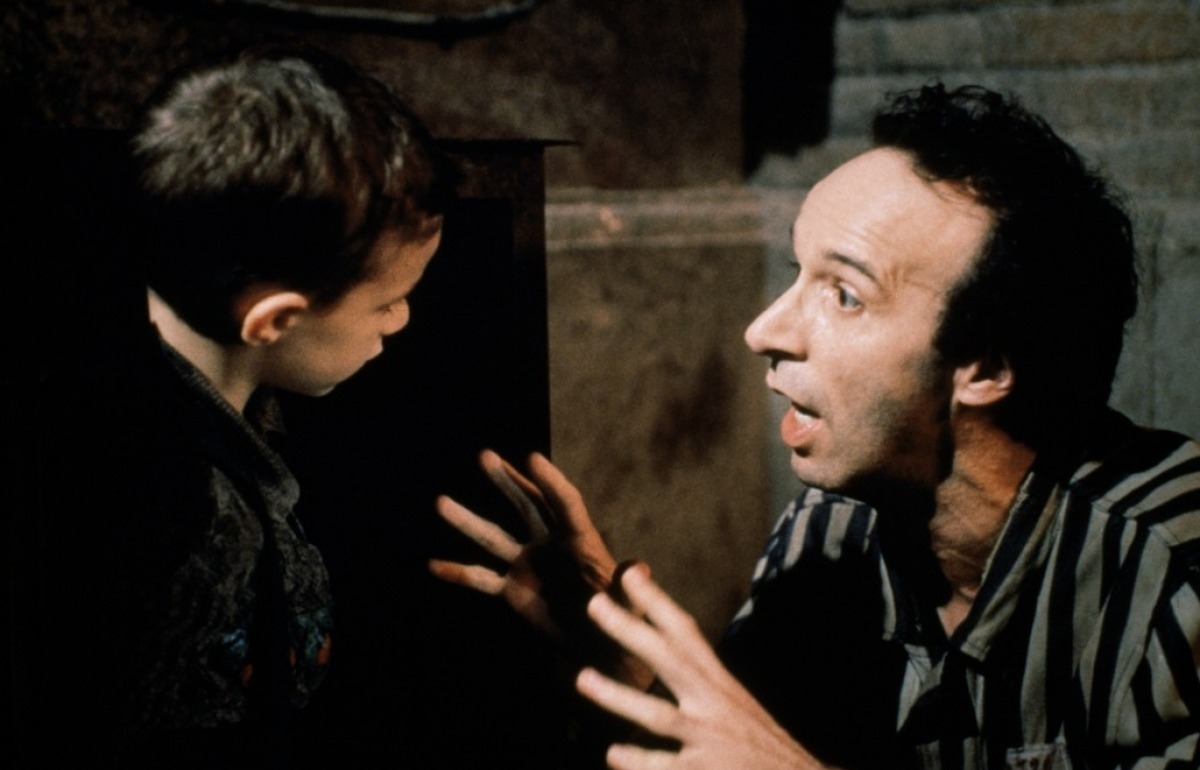 When an open-minded Jewish librarian and his son become victims of the Holocaust, he uses a perfect mixture of will, humor, and imagination to protect his son from the dangers around their camp.
4. I Am Sam (2001)
Directed by Jessie Nelson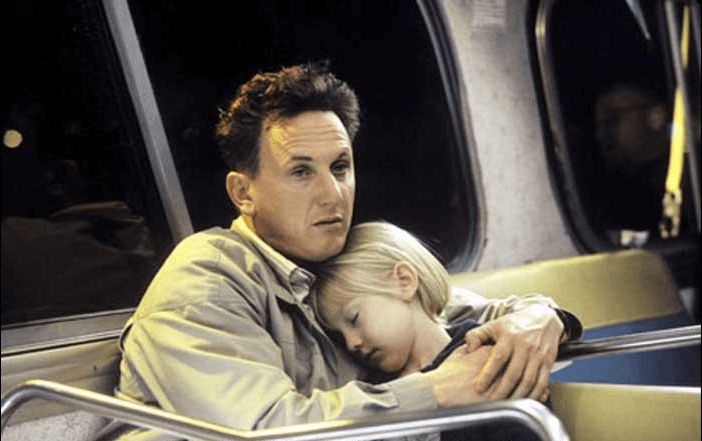 Sam Dawson is a mentally challenged father raising his daughter Lucy with the help of an extraordinary group of friends. As Lucy turns seven and begins to intellectually surpass her father, their close bond is threatened when their situation comes under the scrutiny of a social worker who wants Lucy placed in foster care. Faced with a seemingly unwinnable case, Sam vows to fight the legal system and get his daughter back again.
5. Big Fish (2003)
Directed by Tim Burton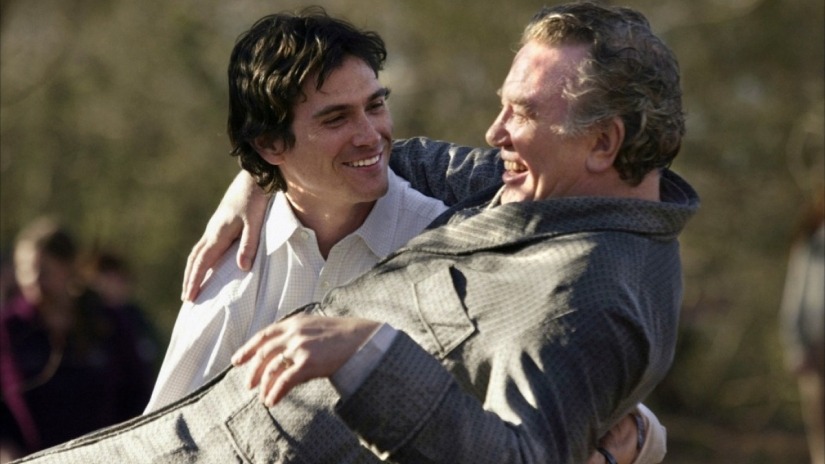 Throughout his life Edward Bloom has always been a man of big appetites, enormous passions and tall tales. In his later years, he remains a huge mystery to his son, William. Now, to get to know the real man, Will begins piecing together a true picture of his father from flashbacks of his amazing adventures.
6. Father and Son (2003)
Directed by Aleksandr Sokurov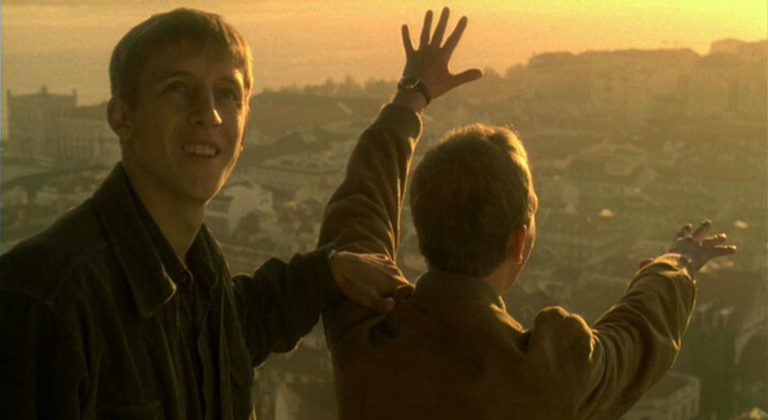 A nameless father and his son, Aleksei, live together in an apartment in St. Petersburg. Due to the death of Aleksei's mother, the two have a very close relationship. When Aleksei acquires a girlfriend, she refuses to take a back seat to his bond with his dad, and breaks up with him. Aleksei is also experiencing nightmares, dreading separation from his father to be a part of the military as his father was.
7. The Pursuit of Happyness (2006)
Directed by Gabriele Muccino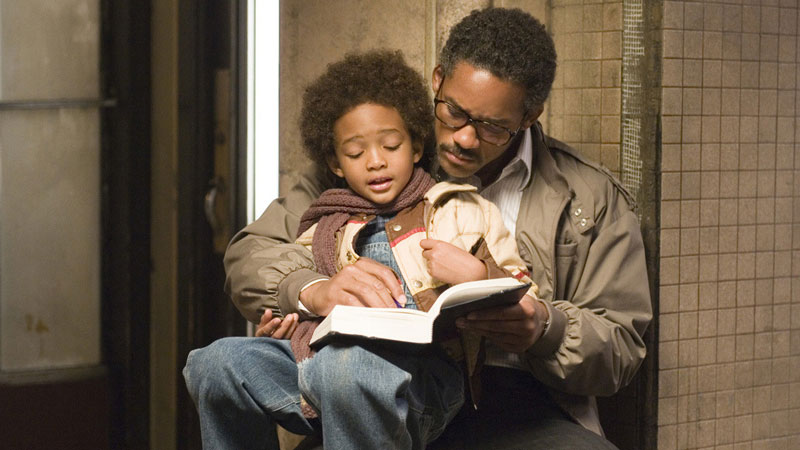 Chris Gardner is a devoted single father who went from homeless to a career as a stockbroker. Deserted by his wife, Gardner has only two things going for him, his dedication to his son and his unquenchable determination. Through all the hardships, Chris remains a loving dad to his son, and he rises above his obstacles to become a Wall Street legend with the love and trust of his son.
8. Taken (2008)
Directed by Pierre Morel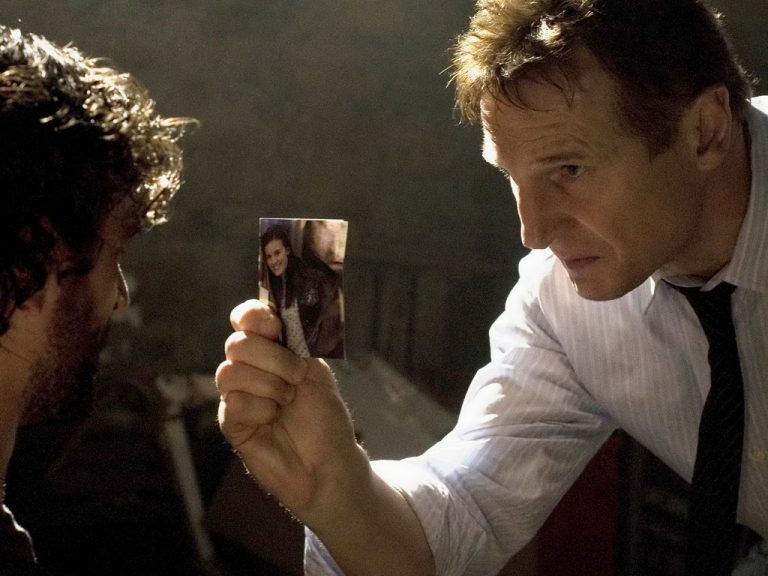 Bryan Mils, a retired CIA agent, travels across Europe and relies on his old skills to save his estranged daughter Kim, who has been kidnapped while with her friend on a trip to Paris. Finally, he tracks down the ruthless gang that abducted his daughter and launches a one-man war to bring them to justice. Bryan also remedy his relationship with her daughter Kim in this rescue and they become closer.
9. Beginners (2010)
Directed by Mike Mills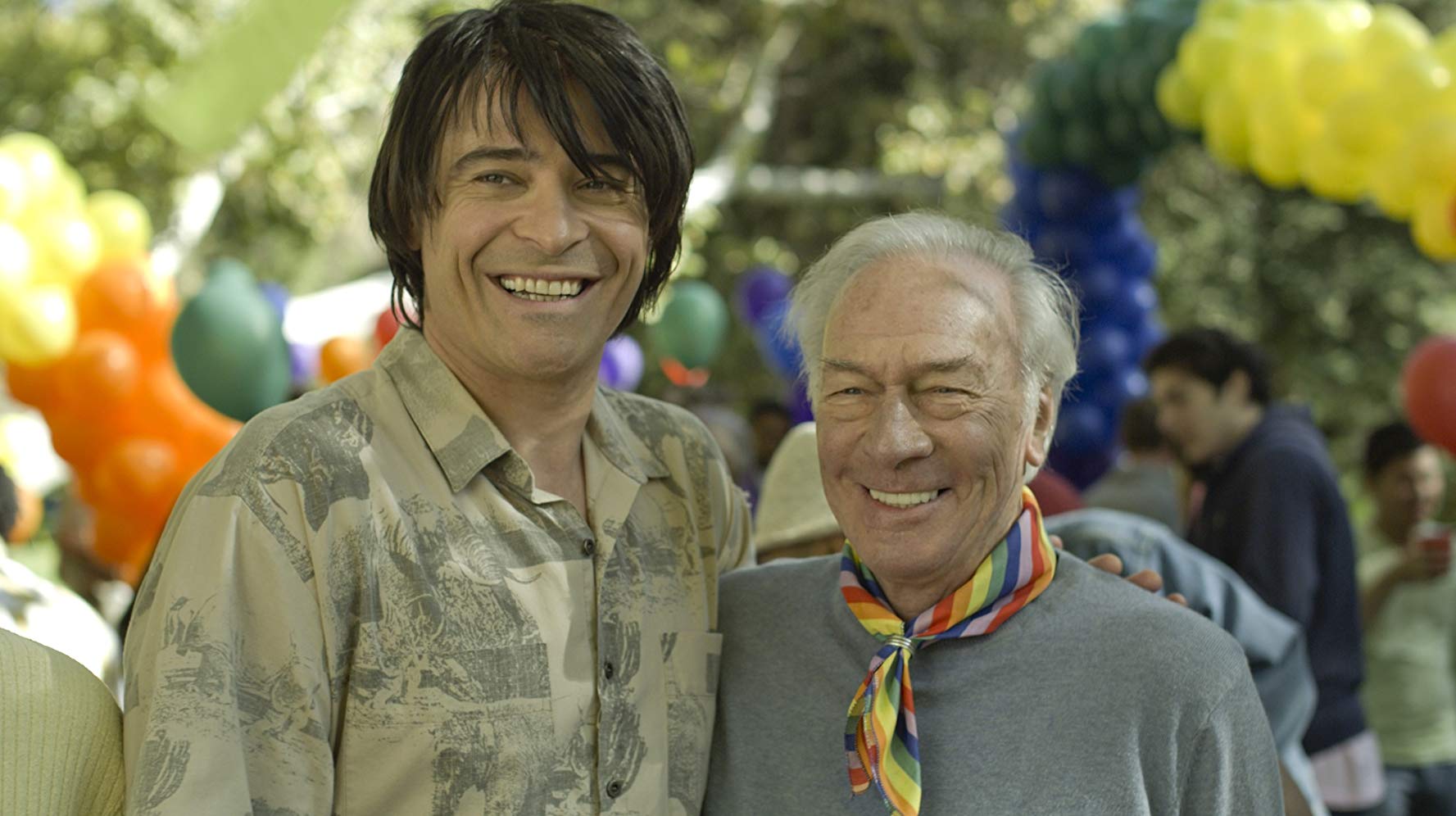 Following the death of his father Hal from cancer, Oliver reflects on their relationship during the five years since the death of Oliver's mother, Georgia. Shortly after her death, Hal came out to his son and began exploring life as an openly gay man. He becomes more honest with himself and with his son. As a result, Oliver and Hal become closer during this time.
10. Call Me by Your Name (2017)
Directed by Luca Guadagnino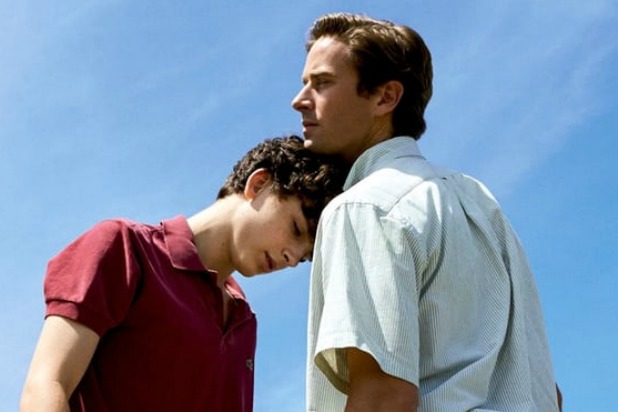 Elio's not only heartbroken but also confused about his sexuality, after his first same-sex relationship, but some gentle reprieve comes in the form of his understanding father, who gives a warm, non-judgmental, non-pushy speech at the end. He advises Elio to listen to his feelings and nurse them rather than withdraw altogether.
All movies about fathers above are available on iTunes, Vudu, Amazon Prime Video and others, and you can rent or purchase them from iTunes for watching. However, no matter what you watch, it's important you put aside some quality time to spend with your dad this Father's Day.
More Useful Tip to Share and Play Movies Rented or Purchased from iTunes
If you are an Apple user, you maybe tend to rent or purchase video from iTunes. However, what you should know is that you cannot share your video rented or purchased from iTunes with your friends and family due to the digital right management. On the other hand, all videos from iTunes are encoded in the format of M4V which are only allowed to be played within iTunes. Yet, TunesKit DRM Media Converter can remove all DRM protection of videos from Apple and convert all DRM-protected videos to DRM-free videos losslessly. Then, you can play those videos on other devices as you like and share your favorite videos with your friends and family without limitation.
For the detailed guide, you could read the post: How to Losslessly Remove DRM from iTunes Movies

Matt Smith is an amateur writer engaged in Tuneskit in 2013. He is a movie lover who write a lot of movie reviews for many websites and blogs.