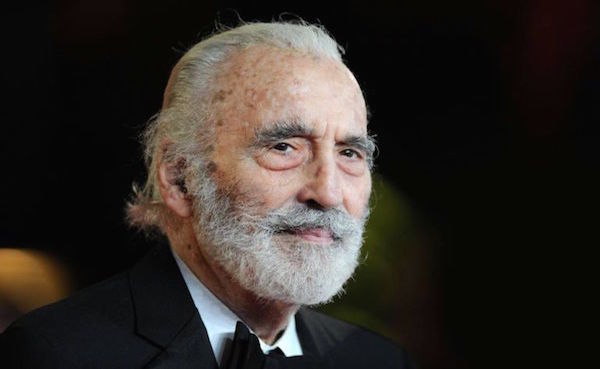 On Sunday, June 7, the world lost a legendary actor - Christopher Lee at the age of 93. As a horror master and renowned film villain whose career spanned nearly 7 decades, Christopher Lee has left the whole world with more than 150 film credits to his name, beginning from 1948. In honor of Christopher Lee's passing, we're listing out five best known films of Christopher Lee that should be remembered and watched time from time as we are mourning the loss of a legend. From Satan hunter to pagan cult leader, Christopher Lee's most memorable roles in these films will remind you why he was a horror and fantasy movie icon.
Top 5 Films of Christopher Lee You Can't Miss
The Lord of the Rings
In the trilogy of The Lord of the Rings, Christopher Lee played the evil wizard Saruman, former mentor to Gandalf, the good-guy wizard's role that Lee said he once coveted but had grown too old to play. In the trilogy, Lee's corrupted wizard gets to go full bad-ass. His supernatural battle scene with Ian McKellen's Gandalf isn't a scrap thrown to an elderly actor — it's a bona fide showstopping action set piece, and uses the star's power to its fullest extent. This is what it looks like when gods fight.
Horror of Dracula
Lee initially made his name in horror films. Though 1957's Curse of Frankenstein, in which Lee played a truly grotesque version of the creature, was his breakthrough movie, it would be his first outing as the world's best-known bloodsucker that made him a star. His Dracula is a much more animalistic vampire than Bela Lugosi's elegant count, and he'd end up playing the role 10 times throughout his career. And when you watch Lee and a crucifix-brandishing Cushing tussle at the end of this lurid classic, you can see why these guys were Hammer's MVPs. "Dracula is a very attractive character," Lee once said. "He's so heroic – erotic too. Women find him irresistible. We'd all like to be him."
The Man with the Golden Gun
James Bond co-star Sir Roger Moore said: "It's terribly (sad) when you lose an old friend, and Christopher Lee was one of my oldest. We first met in 1948." In The Man with the Golden Gun, Christopher Lee performed as Scaramanga, intended to be a villain of similar skill and ability to Bond acted by Roger Moore. Although the film is the fourth-lowest-grossing Bond film in the series, Christopher Lee's performance was still being praised by the reviewers.
The Brides of Fu Manchu
In this first of Lee's five 'Fu' films, Lee played the Asian baddie first made famous by Boris Karloff, an unlikely casting that certainly wouldn't fly today. 'The Brides of Fu Manchu' and 'The Blood of Fu Manchu' were among the movies that followed this unlikely hit.
The Wicker Man
Robin Hardy's cult movie The Wicker Man takes its time in getting around to revealing what's really going on for a missing girl on a Scottish island, and Lee's slow-burn performance helps keep you uneasy and creeped out before the climax finally drops the bomb. He'd already played outlandish monsters dozens of times. Now he got to play a recognizably human one, and he was never scarier.
Remembering Sir Christoper Lee - Prince of Darkness
Christopher Lee (1922-2015), the British actor, died Sunday, June 7 at the age of 93 in a London hospital. In his whole career life, he played scores of other baddies in more than 260 films, some best known roles such as Dracula, James Bond villain, the wizard Saruman in The Lord of the Rings trilogy, the bad guy who fought Yoda with a lightsaber in Star Wars. He was a renowned icon of horror movies. In addition to his film and television roles, Lee also recorded heavy metal concept albums A Heavy Metal Christmas and A Heavy Metal Christmas Too in his last few years. Just as what he said "One thing to me is very important, if you're playing somebody that the audience regards as, let's say evil, try to do something they don't expect, something that surprises the audience," he always tried to surprise his fans with something unexpected. And that's why there are so many people reacted to the news of his death with an outpouring of celebration and sadness.
More Words: Download Christopher Lee Movies from iTunes
There are several ways to get Christopher's movies. You can either buy the blu-ray DVD versions or purchase them from online digital media store, like iTunes. In iTunes store, you will find most of those master pieces of Christopher Lee available for buying or renting. But as a remind, if you decide to download Christopher Lee's movies from iTunes, you should beware of the DRM protection encrypted with those films before copying the movies to non-Apple devices for watching. The DRM lock encoded with the iTunes movies will prevent you from sharing any iTunes movie to devices beyond Apple's approval. To break that limit and play iTunes movies on any media device, you should use iTunes DRM removal tool such as TunesKit DRM Media Converter for Mac (Windows) to bypass the DRM restriction at the first place. By using such kind of iTunes DRM remover, you can easily convert the DRM-ed iTunes videos to common MP4 without losing any quality, including AC3 5.1 audio, CC, video resolution, etc so as to enjoy the iTunes movies on as many mobile devices as possible. See the complete guide: How to Convert DRM iTunes M4V Movies to MP4 >>

Matt Smith is an amateur writer engaged in Tuneskit in 2013. He is a movie lover who write a lot of movie reviews for many websites and blogs.