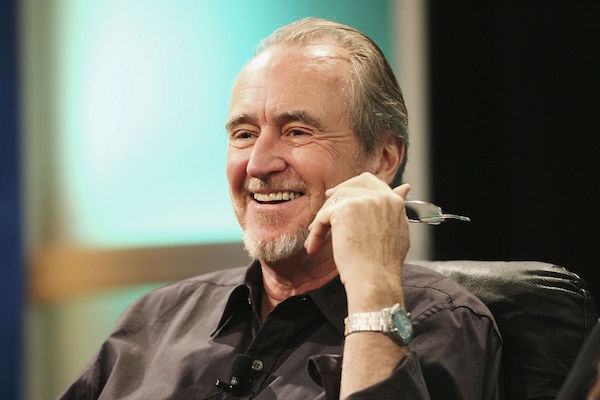 Wes Craven (1939 - 2015) was reported died on Sunday August 30, at the age of 76, after a battle with brain cancer. You may not heard of the name of Wes Craven, but you must know some big names of the horror films, such as "A Nightmare on Elm Street" and "Scream" series. Yes, Wes Craven was the one who directed those unsurpassable horror movies and known as the horror master and legendary filmmaker in the world. Over a career that spanned more than four decades, Craven directed 29 films and televisions, starting with "The Last House on the Left" in 1972. Here in the following article, we'll take a look at the life and career of director Wes Craven from the horror movies he's ever directed and left for us.
Top 5 Horror Films Directed by Wes Craven
A Nightmare on Elm Street
As one of the most famous horror films created by Wes Craven in 1984, A Nightmare on Elm Street is an American horror franchise that consists of nine slasher films, a television series, novels, and comic books. This franchise revolves around the fictional character Freddy Krueger, a former child molester who stalks teenagers in their dreams and kills them. His motives were to seek revenge on their parents, who had burned him alive. Together with the second sequel, A Nightmare on Elm Street 3: Dream Warriors (1987) and the New Nightmare (1994), the Nightmare series collectively grossed over $455 million at the box-office worldwide.
Scream Series
Another best-known horror film series directed by Craven is the Scream franchise which consists of four motion pictures, with the first Scream entry released in December 1996. The Scream films follow the character of Sidney Prescott (Campbell) who becomes the target of a succession of murderers who adopt the guise of Ghostface to stalk and torment their victims. The Scream series has received significant critical acclaim and grossed over US$600 million in worldwide box-office receipts.
The Hills Have Eyes
Written and directed by Wes Craven, The Hills Have Eyes was released in July 1977, starring Susan Lanier, Michael Berryman and Dee Wallace, telling the story about a suburban family on a road trip that is targeted by a family of savages after being stranded in the Nevada desert. It's then followed by two sequels in 1985 and 1995 known as The Hills Have Eyes Part II and III. In 2006, Alexandre Aja remade this movie of the same name.
The Last House On the Left
As the first exploitation-horror film written, edited, and directed by Wes Craven, The Last House On the Left, originally inspired by the 1960 Swedish film The Virgin Spring, follows two teenage girls who are taken into the woods and tortured by a gang of murderous thugs. Although its confrontational violence resulted in it being heavily censored and sometimes banned in other countries, the film was generally well-received by critics.
The People Under the Stairs
In this movie, Wes Craven locks you inside the most terrifying house on the street. Trapped inside a fortified home owned by a mysterious couple, a young boy is suddenly thrust into a nightmare. The boy quickly learns the true nature of the house's homicidal inhabitants and the secret creatures hidden deep within the house. The People Under the Stairs was called "Wes Craven's most satisfying movie" by San Francisco Chronicle due to the stunning visual highlights of the movie.
Tips for You Who Download Wes Craven Movies from iTunes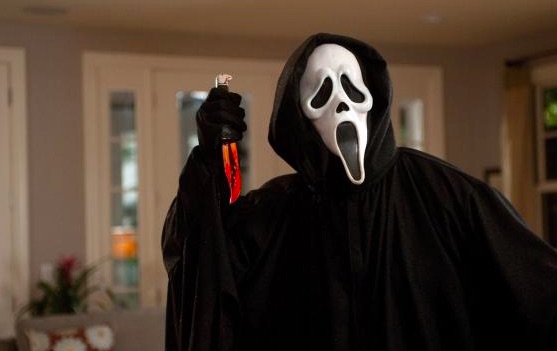 To horror movie fans, Wes Craven's films are without doubt the cult classics to follow. If you didn't ever watched Craven's horror films yet or you want to watch them again, you can get all of his movies from online digital copies or DVD versions. But for movie lovers who downloaded Craven's movies, such as Scream, Nightmare on Elm Street from iTunes store, you may read the following tips if you want to transfer the films from iTunes to your mobile devices, like Android smartphone, Windows tablets, etc. It's no easy job to get it done since the iTunes movies are protected by Apple's FairPlay DRM. You'll need to use some professional iTunes DRM removal software to strip the DRM off in order to put the iTunes movies to non-Apple devices and platforms. Here you are recommended to try TunesKit iTunes DRM Video Converter for Mac/Windows which is able to easily get rid of DRM from iTunes movies (rented and purchased) while preserving the original lossless quality, including AC3 5.1 surround sound, Closed Caption, etc in the converted DRM-free MP4 video files. You can follow this tutorial: How to Losslessly Remove DRM from iTunes M4V Movies >>

Matt Smith is an amateur writer engaged in Tuneskit in 2013. He is a movie lover who write a lot of movie reviews for many websites and blogs.