How do you prepare for the year's spookiest holiday? Have you got your costumes yet? How about the carved pumpkins? Or the candies for trick-or-treat? Maybe you've already made a wish list of the best horror films to watch with your family. Then how's the playlist for the "scary" Halloween party? If you just find yourself yearning for a suitable list of tracks to get you into the spirit, look no further! We have lovingly selected the top 15 best party songs for Halloween ever recorded from classics to pop, rock, dance and others.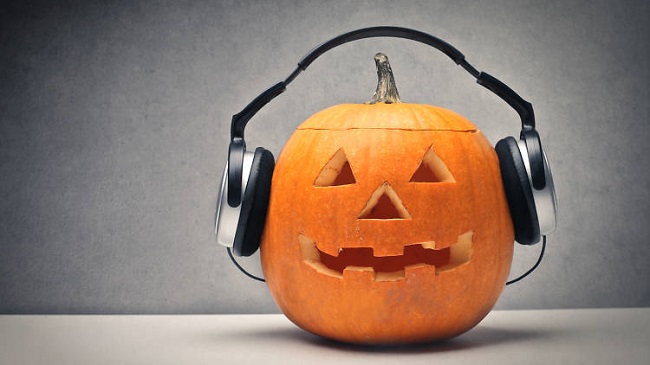 #1 Monster Mash - The Misfits
Yes, you've heard it all before. But no, it has not gotten any less catchy.
As a novelty song released in 1962, Monster Mash is the best-known song by Bobby "Boris" Pickett. The single was #1 on the Billboard Hot 100 chart on October 20–27 of that year, just before Halloween. It has been a perennial holiday favorite ever since.
#2 Thriller - Michael Jackson
There's nothing quite like Michael Jackson and his posse of zombie back-up dancers. You just can't resist mimicking all their iconic moves. Because this is the preeminent Halloween pop song. If you could call horror-pop a genre, it's a genre that started with Michael Jackson. Plus, the '80s haven't been this cool since the '80s.
#3 This is Halloween - Marilyn Manson
For a more modern Halloween song, perhaps you would like "This is Halloween" from Tim Burton's slightly strange and cool movie The Nightmare Before Christmas. This song is written by Danny Elfman from the 1993 flick, however it has been covered by both Marilyn Manson and Panic! At the Disco.
#4 Somebody's Watching Me - Rockwell
A couple eerie lyrics about being followed — punched up with a little '80s pizzaz — make for one spooky song.
Another essential Halloween tune is this '80s jam by singer Rockwell. This paranoia-filled song features background vocals by Michael and Jermaine Jackson! The synthesized keys make me wanna boogie…and make sure no one is watching me...
#5 Werewolves of London - Warren Zevon
A perfect Halloween entry from the (late, great) Warren Zevon, who also famously sang "I'll Sleep When I'm Dead," is this howling Me Generation rocker that rose to No. 21 on the Hot 100 in 1978.
#6 The Devil Went Down To Georgia - The Charlie Daniels Band
This Seventies bluegrass song is about the devil's failed effort to 'steal' a young man's soul in a fiddle-playing contest. Not your conventional Halloween track but pretty cool nonetheless.
#7 Time Warp - The Rocky Horror Show
Rocky Horror Picture Show might be a musical, but it's still a spooky essential. No self-respecting Halloweenie hasn't experienced the toast-tossing, costume-clad, line-ad-libbing extravaganza at least once. And with a jump to the left plus a step to the right, you can thank Richard O' Brien for cooking up the movie's party-favorite "Time Warp" dance.
#8 Ghost in This House - Shenandoah
This song was written by Hugh Prestwood and recorded by American country music group Shenandoah. It was released in September 1990 as the second single from their album Extra Mile. The song reached number 5 on the Billboard Hot Country Singles & Tracks chart in December 1990.
#9 Season of the Witch - Donovan
Scottish troubadour Donovan isn't usually associated with Halloween, or even any other holiday, but a spooky sense of poisonous foreboding imbues his "Season of the Witch."
#10 Bring Me To Life - Evanescence
Hard rock band Evanescence won their first UK number one with this powerful song which should have the zombies are your party springing into life.
#11 People Are Strange - The Doors
You can't go wrong with the Doors on Halloween. The sounds of the organ, done by Ray Manzarek, give them some spookiness. Not only is this song a staple, but it reminds me of the '80s teen horror flick, The Lost Boys.
#12 Deal with the Devil - Judas Priest
Taken from 2005's Angel of Retribution, the first album since 1990's Painkiller to feature Rob Halford on vocals, the song is seemingly an autobiographical story of the band, including their early rehearsals at the Church of Holy Joseph in Walsall. This probably wasn't the sort of music the Church imagined they'd help create, but why should the devil get to hear all the best tunes?
#13 Don't Fear the Reaper - Blue Öyster Cult
This mid-tempo rocker, which hit No. 12 on the Hot 100 in 1976 for Blue Oyster Cult, isn't spooky at all until you consider the lyrics told from the point of view of some death-friendly dude trying to induce his gal to join him and not "fear the reaper."
#14 Yellow Flicker Beat - Lorde
Yellow Flicker Beat opens with the dark Lorde eerily humming, and the sound becomes the centerpiece to the Hunger Games soundtrack song. The dissonnant harmonies on the chorus add to its Halloween-ness, but Yellow Flicker Beat can still get partygoers groovin'.
#15 Ghost Town - The Specials
The last song recorded by the original seven member line up of The Specials, this has a suitably spooky intro, before kicking into the song proper. Nothing short of one of the most instantly recognisable songs ever written, it topped the charts for three weeks and became famous for addressing the dark urban times it was written in.
More Hints for Apple Music Subscribers & iTunes Users
If you are using Apple Music streaming service and going to download those amazing Halloween tracks via Apple Music store, then you'd better have a look at this special software called ViWizard Apple Music Converter.
It's here to help you delete the FairPlay DRM protection from Apple Music streams so that you can put the downloaded Halloween songs on any media player for free, instead of being restricted to the specific devices with your Apple ID only. Besides Apple Music, you can also use it to convert iTunes songs, iTunes audiobooks or Audible audiobooks to MP3, WAV, FLAC, AAC or other plain audio formats, so that you can play them anywhere.
To find out the complete and easy guide on how to bypass DRM lock from Apple Music songs as well as the old purchased iTunes M4P files, you can visit this page: How to Convert Apple Music M4P to MP3 >>
Video Tutorial

Matt Smith is an amateur writer engaged in ViWizard in 2013. He is a movie lover who write a lot of movie reviews for many websites and blogs.