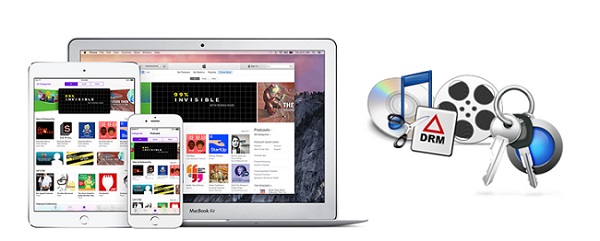 How would you describe Apple's ecosystem, especially the iTunes ecosystem? Doesn't it like that Apple has lured users into a trap using design or marketing, shut the door behind them and thrown away the key? Generally speaking, this kind of ecosystem lock-in essentially doesn't allow the customer to take the content and move to another platform. To be specifically, this can be achieved by limiting a device's file format compatibility, or by limiting the ways in which a device can be loaded with content.
Apple's Ecosystem Lock-in: iTunes Music, Video, and Books
Before January 6, 2009, audio files sold in iTunes Store were protected using Apple's own FairPlay DRM solution. As of today, all music sold in the iTunes Store after April 7, 2009, is DRM free while Apple put the DRM back to the songs in its newly released music streaming service, Apple Music. Currently, all video content, including movies, TV shows, and music videos sold through iTunes is DRM protected and can only be played on devices compatible with the FairPlay DRM. With iBooks, Apple offers both copy protected books as well as books without DRM on its iOS devices. In the case of audiobooks, they are generally offered in file formats, such as M4A or M4B, with embedded DRM protection.
Those facts portray a gloomy situation we have to face, that is, several types of content available for purchase in iTunes are subject to ecosystem lock-in, where we as users are prohibited from dealing with the purchased items in ways we like. That's not the end of the story, however. There are of course methods to strip DRM from iTunes media content, such as the ones introduced in the following article.
1. Free offline Apple Music or old iTunes M4P songs from DRM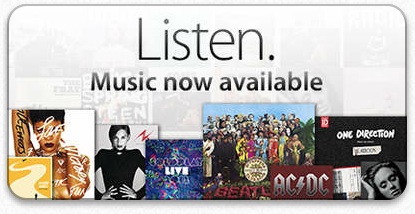 If you are subscribing Apple Music streaming service or have a large collection of iTunes music files purchased before 2009, you may have the need to move away from Apple ecosystem by transferring those DRM-restricted songs to non-Apple platforms. In such a case, you are here to meet ViWizard DRM M4P Converter, a perfect DRM removal solution developed to completely remove DRM from offline Apple Music M4P songs, as well as the old iTunes music purchases protected by DRM. It's designed to free the M4P audio from DRM by converting the copy-protected songs to common MP3, AAC, M4A, FLAC, WAV, and M4B with original ID tags preserved. If you own any mac machine running OS X 10.8 or later, you should install the ViWizard M4P Converter for Mac.
Tips: If you are looking for a complete audio and music solution that can convert all kinds of DRM-protected audios, including Apple Music, iTunes songs, audiobooks, Audible files, as well as non-DRM audio files to common MP3, M4A, WAV, etc., you are suggested to test out ViWizard DRM Audio Converter.
For more details on how to crack DRM from Apple Music and iTunes M4P, you can follow this complete tutorial: How to Unlock DRM Copy Protection from Apple Music M4P Streams >>
2. Remove DRM from iTunes M4V movies, TV shows, music videos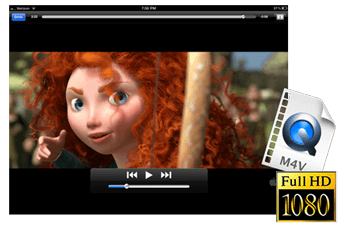 As one of the largest online stores selling digital copies of movies and TV episodes worldwide, iTunes ecosystem, regardless of the DRM copy right, has made it convenient for customers to pick up any hot movie piece in minutes. In order to get the full control of the purchased or even rented movies from iTunes, you need to use a third-party iTunes DRM removal tool to decrypt the DRM. The magic M4V media converter we are talking about here is ViWizard DRM M4V Converter for Mac (Windows). It's an all-in-one DRM cracker that was designed to easily strip DRM protection from iTunes movies (rented and purchased), TV series, as well as music videos while converting the DRM-ed M4V videos to non-DRM MP4, M4V, MOV, AVI, MKV, MP3, AAC and other common media formats. It supports lossless conversion for the iTunes M4V movies to MP4 and M4V formats. That's to say, it will keep the original quality, including AC3 5.1 audio, subtitles, Closed Captions, AD, etc. so that you can enjoy the same lossless quality as the original movies even after the DRM is removed.
To see how to losslessly convert the DRM-ed iTunes movies to non-DRM M4V, please visit this source page: How to Losslessly Remove DRM from iTunes M4V >>
3. Break DRM lock from iBooks ePub files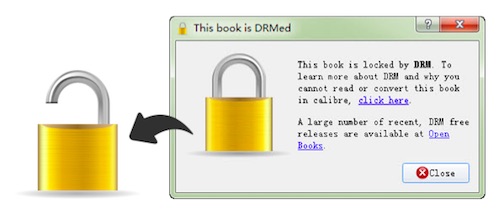 Because of the DRM protection, the books sold from iBooks store, unlike the common ePub files, are only recognizable by Apple's devices. If you want to read the iBooks on other eBook readers, such as Amazon Kindle, or Nook, you'll have to firstly bypass the DRM protection from those ePub books with some useful iBooks DRM removal applications, such as ViWizard DRM iBook Copy for Mac, a powerful and smart DRM cracker for iBooks on Mac. It's able to remove DRM from eBooks with .epub and .ibooks extensions you purchased from iBooks or iTunes store. Once the DRM is unlocked from the books, you can freely convert the DRM-free iBooks to Mobi, AZW3, PDF or other popular eBook formats with Calibre eBook converter freeware.
You can find the complete guide on how to get DRM-free copies of iBooks ePub from this article: How to Remove DRM from iBooks >>
4. Convert DRM-ed iTunes M4B, M4A audiobooks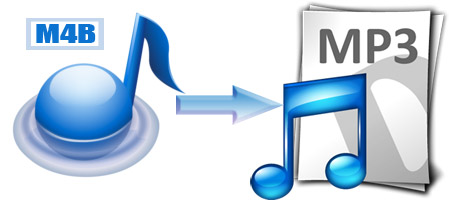 For iTunes users who have saved a large number of audiobooks with DRM, you can get rid of the DRM copy protection from the iTunes audiobooks with the help of ViWizard DRM Audiobook Converter (Mac). It's capable of removing DRM and converting the iTunes M4B, M4A audio books to unprotected MP3, AAC, M4B, M4A, WAV, FLAC formats for playback on any popular audio device. It will keep the chapter info for the audiobooks if you select the output format as M4A. Aside from converting the iTunes audiobooks to MP3 and other formats, this professional audiobook solution also supports Audible AA and AAX audiobooks.
Wondering how it performs in cracking DRM from the iTunes audiobooks, here you go: How to Convert iTunes M4B Audiobooks to MP3 >>
Read more iTunes DRM removal tips...

Dave Henry is a long-time ViWizarder who loves all technological things. In his free time, he likes reading about science and technology, writing for his blog, watching sci-fi films, and meditating.