It's another Halloween. Just picture this: you've already knocked every door in your neighborhood while trick-or-treating. And now the kids are amped up on candy and it's too cold to run around outside. What to do then? It can't be better but just sit on the couch and press play on a spooky audio book while digesting the candy. Here we've compiled an ultimate list of the best 10 scary titles on Audible.com just in time for the Halloween season to get you and your family into the Halloween spirit.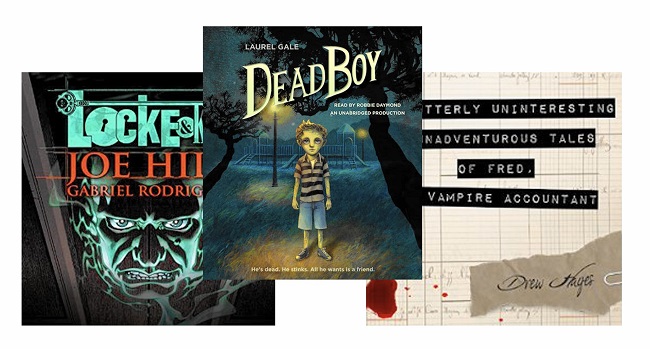 Halloween Audiobooks/Songs/Playlists/Videos in Holidays & Celebrations
10 Best Halloween Audiobooks You Can't Miss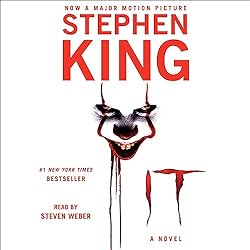 #1 "It" by Stephen King $28.95 on Audible
It is a horror novel by American author Stephen King. The story follows the exploits of seven children as they are terrorized by the eponymous being, which exploits the fears and phobias of its victims in order to disguise itself while hunting its prey. It is a classic monster tale of the horror genre and Stephen King's number-one national best seller in the United States in 1986. The audiobook edition of the story is narrated by Steven Weber and is 44 hrs and 53 mins long. So save this one to your playlist and it will definitely help scare you through the deepest darkest winter night.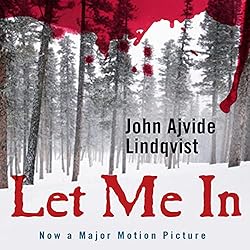 #2 "Let Me In" by John Ajvide Lindqvist $46.60 on Audible
Set in 1983, Let Me In is the horrific tale of Oskar and Eli. It begins with the grizzly discovery of the body of a teenage boy, emptied of blood. The book focuses on the darker side of humanity, dealing with thematically heavy issues such as existential anxiety, social isolation, fatherlessness, divorce, alcoholism, school bullying, pedophilia, genital mutilation, self-mutilation, and murder. The book was a bestseller in the author John Ajvide Lindqvist's home country of Sweden. The audiobook version in Audible is 17 hours long and read by Steven Pacey.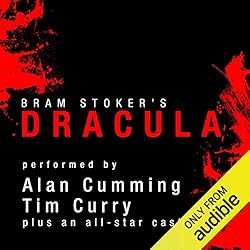 #3 "Dracula" by Bram Stoker $29.95 on Audible
This radio drama comes from the talented cast at the BBC and relays the well known story of Dracula. It's a dramatization, and fits well within the style of old-timey radio serials. Give it a listen when the full moon comes out from behind the clouds, when the flutter of bat wings awaken your darkest desires. The novel tells the story of Dracula's attempt to move from Transylvania to England so that he may find new blood and spread the undead curse, and of the battle between Dracula and a small group of men and women led by Professor Abraham Van Helsing.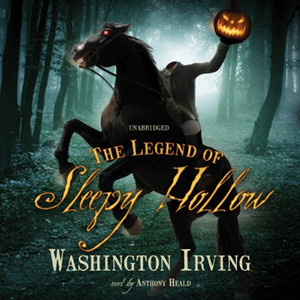 #4 "The Legend of Sleepy Hollow" by Washington Irving $9.95 on Audible
The Legend of Sleepy Hollow is a short story of speculative fiction by American author Washington Irving, contained in his collection of 34 essays and short stories entitled The Sketch Book of Geoffrey Crayon, Gent. It is the most famous supernatural wild chase in all of literature. As one of the best known American short stories, this tale has been produced countless times for television and film. It's definitely a halloween classic! If possible, you are recommended to listened to this book while driving along windy New England roads around Halloween.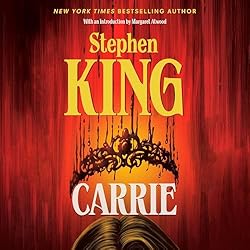 #5 "Carrie" by Stephen King $16.95 on Audible
Set primarily in the then-future year of 1979, it revolves around the eponymous Carrietta N. "Carrie" White, a misfit and bullied high school girl who uses her newly discovered telekinetic powers to exact revenge on those who torment her, while in the process causing one of the worst local disasters in American history. Are you and your family real horror buffs looking for a scare? Listen to the classically terrifying tale of teenage nastiness mixing with telekinesis. With Sissy Spacek (Carrie, herself) recounting the legend, you'll be pretty sure she's narrating your nightmares, too.
#6 "The Turn of the Screw" by Henry James $14.95 on Audible
As one of the world's most famous intellectual ghost stories, The Turn of the Screw is a haunting tale of suspected supernatural possession. Having performed in films based on some of the greatest works in literature - including Sense and Sensibility, Howards End, Much Ado About Nothing, and Henry V - Thompson is no stranger to the classics, and she lends a graceful eloquence to this moody, macabre story. Joined by listener favorite Richard Armitage, who performs the prologue, Thompson reinvigorates this psychological thriller of life, death, evil, and the unknown.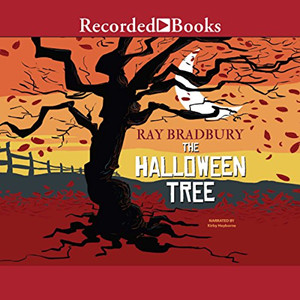 #7 "The Halloween Tree" by Ray Bradbury $13.99 on Audible
A group of eight boys set out to go trick-or-treating on Halloween, only to discover that a ninth friend, Pipkin, has been whisked away on a journey that could determine whether he lives or dies. Riding a dark autumn wind from ancient Egypt to the land of the Celtic druids, from Mexico to a cathedral in Paris, they will witness the haunting beginnings of the holiday called Halloween. Ray Bradbury's evocative prose and imagery will send shivers of delight—and spine-chilling terror—through listeners young and old, long after the last candle has died in your jack-o'-lantern.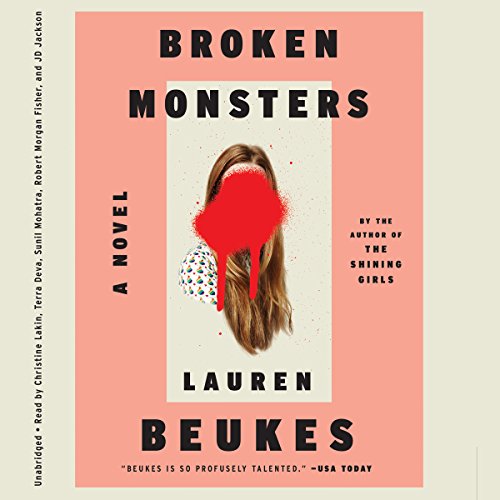 #8 "Broken Monsters" by Lauren Beukes $29.65 on Audible
Lauren Beukes's Broken Monsters tells the story that a kick-ass female detective goes on the hunt for a killer who is mutilating bodies in bizarre ways (the first victim is a boy whose upper half is found sewn onto the bottom half of a deer). Meanwhile, the detective's daughter is catfishing a dangerous child predator. It's a genre-redefining thriller about broken cities, broken dreams, and broken people trying to put themselves back together again. Add in some strange and disturbing supernatural elements and an even more strange and disturbing killer, and you've got the inside of Lauren Beukes's brain!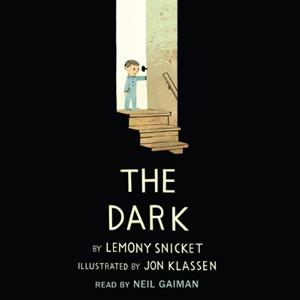 #9 "The Dark" by Lemony Snicket $2.26 on Audible
This fable tackles one of childhood's most ubiquitous fears—the dark—in such a heartwarming and creative way that you won't mind when your tot asks to listen to it on repeat. With emotional insight and poetic economy, Lemony Snicket and Jon Klassen bring to light a universal and empowering story about conquering fear: Lazlo knows that the dark lives in his house and is concerned that it will come into it bedroom rather than stay where it belongs. Join a brave boy on his journey to meet the dark, and see why it will never bother him again. It's a great piece for ages three to six years old.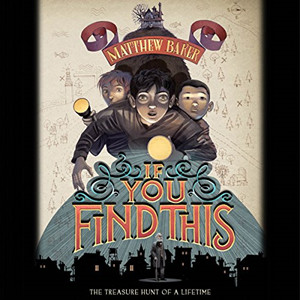 #10 "If You Find This" by Matthew Baker $26.22 on Audible
Mixing mystery and adventure in the tradition of Louis Sachar, Avi, and E. L. Konigsburg, If You Find This is written by Matthew Baker and tells the story of unlikely friendships, unexpected bravery, and 11-year-old Nicholas Funes' quest to prove his grandfather's treasure is real. This 7 hrs and 26 mins long book is lively, entertaining and satisfying. Now follow Nicholas, the misfit boy with a mathematical and musical mind, through his trials with moving, bullies, and all things spooky while he searches for his grandfather's lost treasure.
How to Listen to those Audible Audiobooks with Audible free with Audible Trial
All these 10 best Halloween audiobooks above are exclusives to Audible, and title like Dracula is ONLY FROM AUDIBLE. To save efforts, these titles are accessible on audible.com using the search tool. However, please note that both new or existing Audible users can benefit from this post with these Audible books - there're special offers for all users!

TIME-LIMITED OFFER
For new users, these audiobooks come free with an Audible free trial, follow this tutorial can start benefit from it to have an exceptional listening experience with these books: How to Get Audible Trial>>. We even notice that Audible is offering a LIMITED-TIME OFFER (ends December 31, 2022) - $5.95 a month for the first 4 months, which save 60% on Audible Premium Plus. During these 4 months, it's up to users to cancel Audible membership.
For existing Audible members (of course new members with this LIMITED-TIME OFFER are included), the benefits are from us to introduce a method to have these books share with others without limits on place and time.
How to Play those Audible Audiobooks on All Popular Players?
It's exciting to start with Audible membership, however, there's one more precaution. You should keep in mind that all the Audible audiobooks are encoded in DRM, which prevents members from listening them on the device that is not included in the compatible devices list with the Audible service. You can check if the available device is supported, but a tool here can offer professional help for the entertaining Halloween night.
So here comes the ultimate solution. You can use a third-party DRM removal tool, that is, ViWizard Audible AA/AAX Converter (or ViWizard Audible Converter for Mac) to completely crack the DRM lock from the Audible audiobooks. It's able to help you convert the protected .aa and .aax audiobooks to DRM-free formats, including MP3, AAC, M4A, M4B, WAV, and FLAC at up to 100X fast speed. It's one of the perfect Audible audiobook converter with which you can freely listen to any Audible audiobook, including the Halloween books on any popular player as you like.
ViWizard Audible Audiobook Converter Key Features
Losslessly convert Audible books to MP3 without account authorization
Convert Audible audiobooks to common formats at 100× faster speed
Freely customize the output audio parameters such as sample rate
Split audiobooks into small segments by time frame or by chapters
Now why not download the free version of this smart DRM audiobook converter to begin converting the Halloween audiobooks while following this tutorial: How to Convert Audible AA/AAX to MP3>>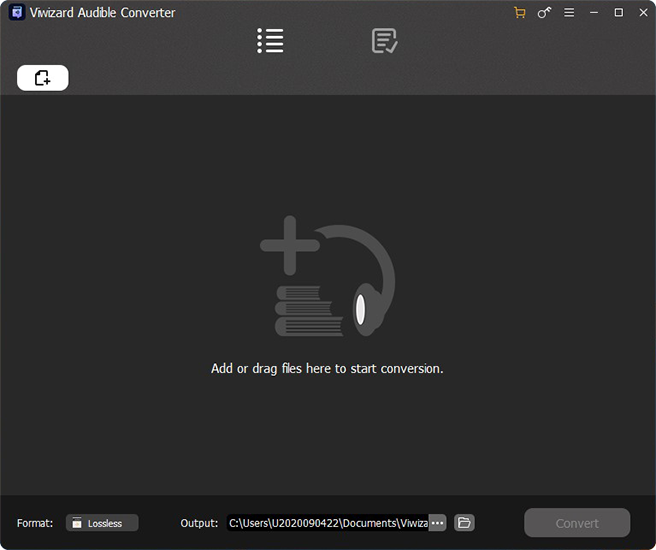 More Audible Audiobook Tips