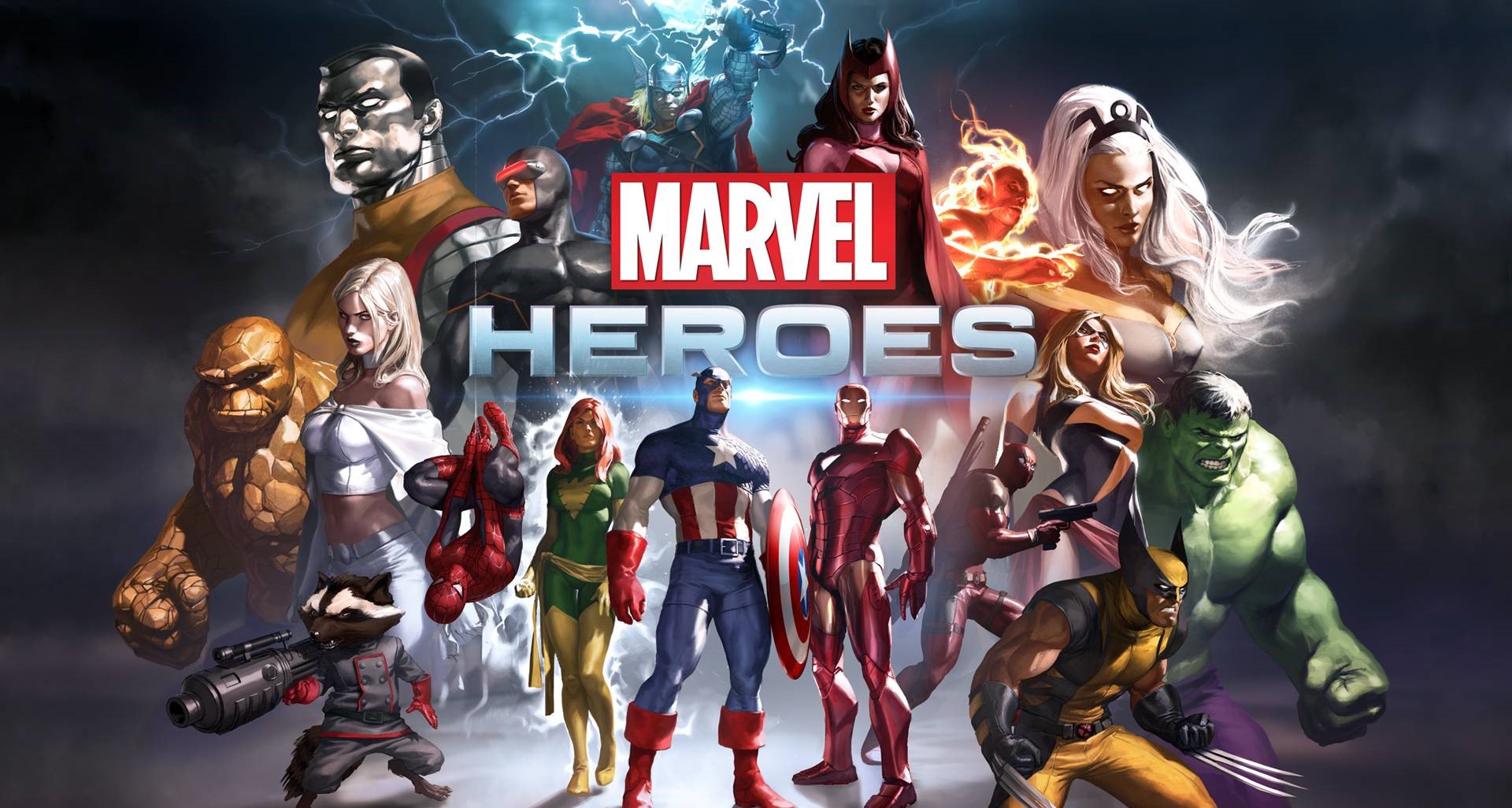 As Avengers: Endgame has come to an end, marvel movies have become a hot topic for public discussion again. About 22 films, produced by Marvel Studios and based on characters that appear in American comic books published by Marvel Comics, have been released so far. The series of superhero films has created a shared universe named marvel cinematic universe.
Marvel Studio groups its films into arcs know as "Phase". The first MCU film was Iron Man (2008), which began the first phase of films culminating in the crossover film The Avengers (2012). Phase Two began with Iron Man 3 (2013) and concluded with Ant-Man (2015). Phase Three began with Captain America: Civil War (2016) and is set to conclude with Spider-Man: Far From Home (2019).
Lasting for so long a time, marvel movie timeline maybe more than a little confusion. But all marvel films are available on iTunes, Amazon and other streaming platforms.
List of Marvel Cinematic Universe Movies between 2018 and 2019
1. Ant-Man and the Wasp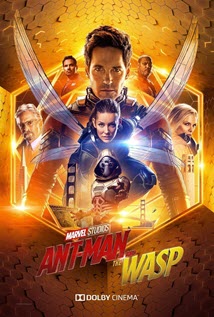 Release Date: July 6, 2018
Director: Peyton Reed
Cast: Paul Rudd, Evangeline Lilly, Michael Peña
As Scott Lang balances being both a Super Hero and a father, Hope van Dyne and Dr. Hank Pym present an urgent new mission that finds the Ant-Man fighting alongside The Wasp to uncover secrets from their past.
2. Deadpool 2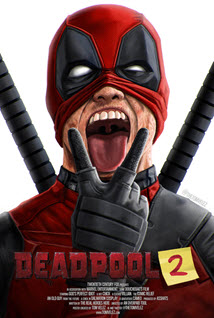 Release Date: May 18, 2018
Director: Anthony Russo, Joe Russo
Cast: Josh Brolin, Ryan Reynolds, Morena Baccarin
Foul-mouthed mutant mercenary Wade Wilson (AKA. Deadpool), brings together a team of fellow mutant rogues to protect a young boy with supernatural abilities from the brutal, time-traveling cyborg, Cable.
3. Avengers: Infinity War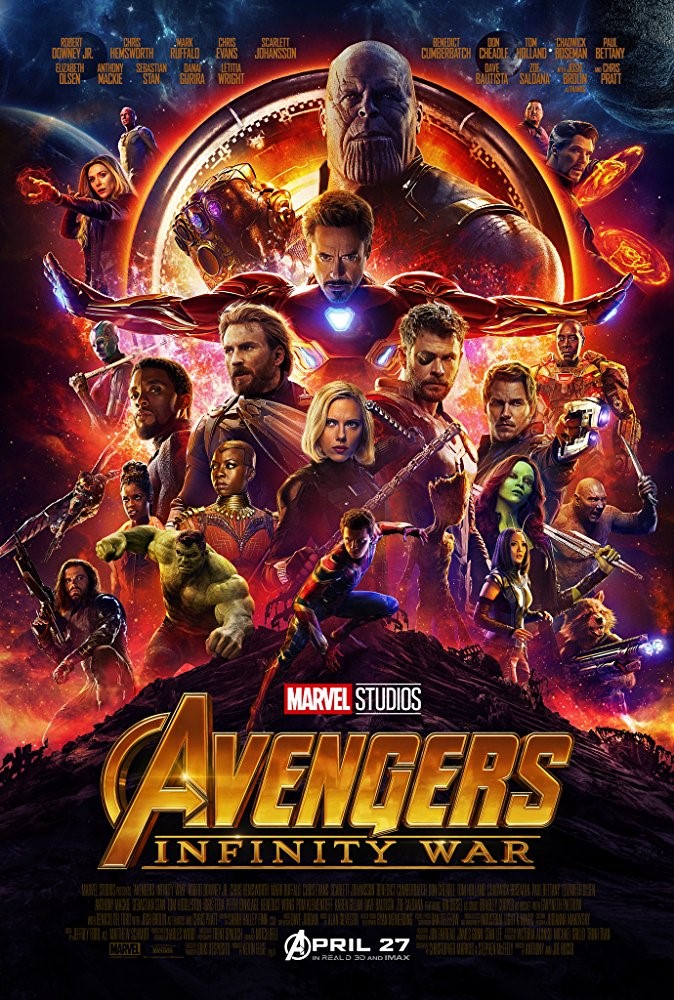 Release Date: April 27, 2018
Director: Anthony Russo, Joe Russo
Cast: Chadwick Boseman, Michael B. Jordan, Lupita Nyong'o
The Avengers and their allies must be willing to sacrifice all in an attempt to defeat the powerful Thanos before his blitz of devastation and ruin puts an end to the universe.
4. Black Panther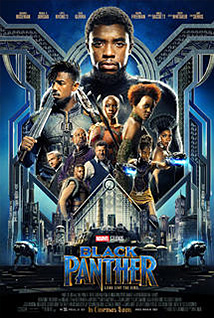 Release Date: Feb 16, 2018
Director: Ryan Coogler
Cast: Chadwick Boseman, Michael B. Jordan, Lupita Nyong'o
T'Challa, heir to the hidden but advanced kingdom of Wakanda, must step forward to lead his people into a new future and must confront a challenger from his country's past.
5. Captain Marvel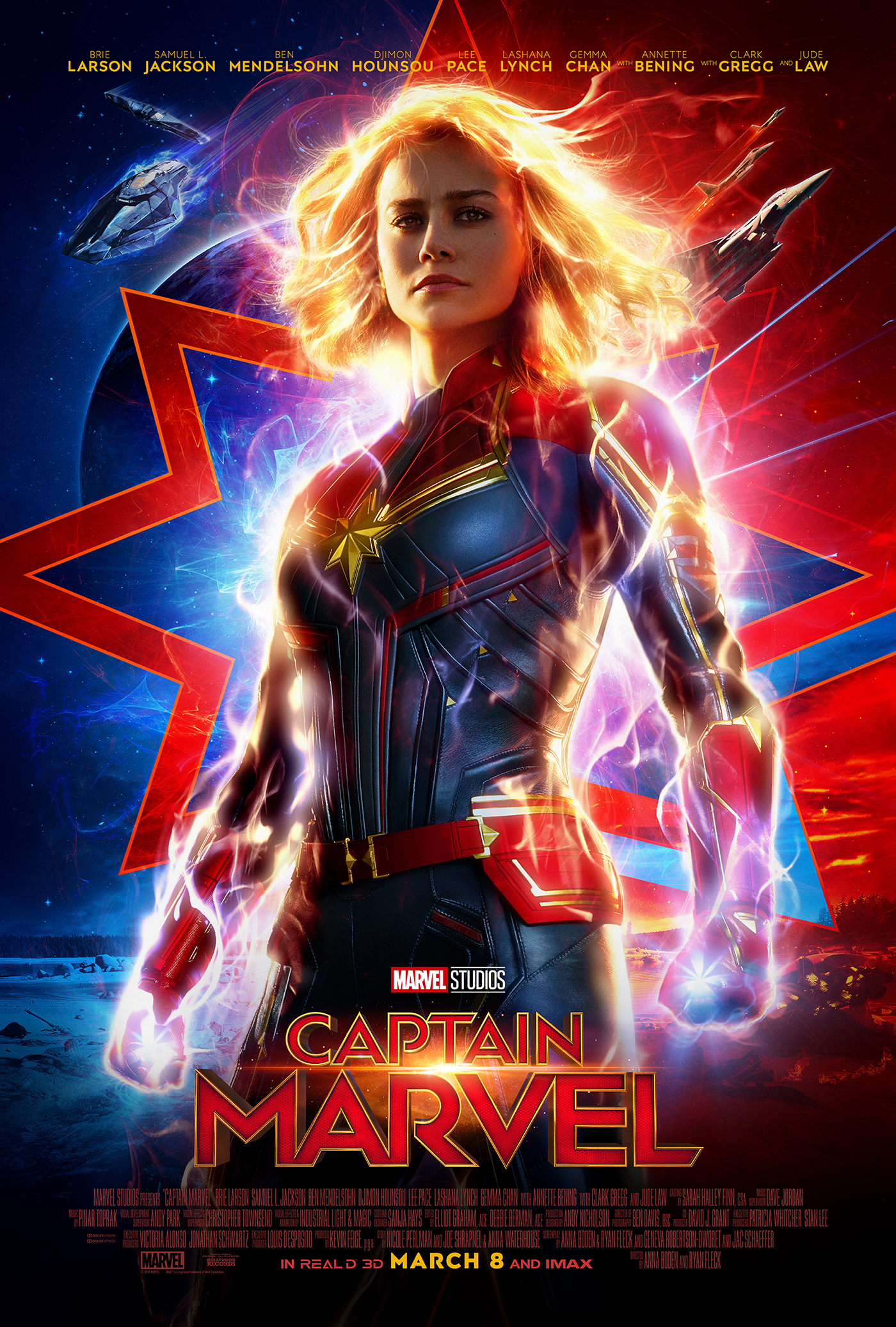 Release Date: March 8, 2019
Director: Anna Boden, Ryan Fleck
Cast: Brie Larson, Samuel L. Jackson, Ben Mendelsohn
Carol Danvers becomes one of the universe's most powerful heroes when Earth is caught in the middle of a galactic war between two alien races.
6. Avengers: Endgame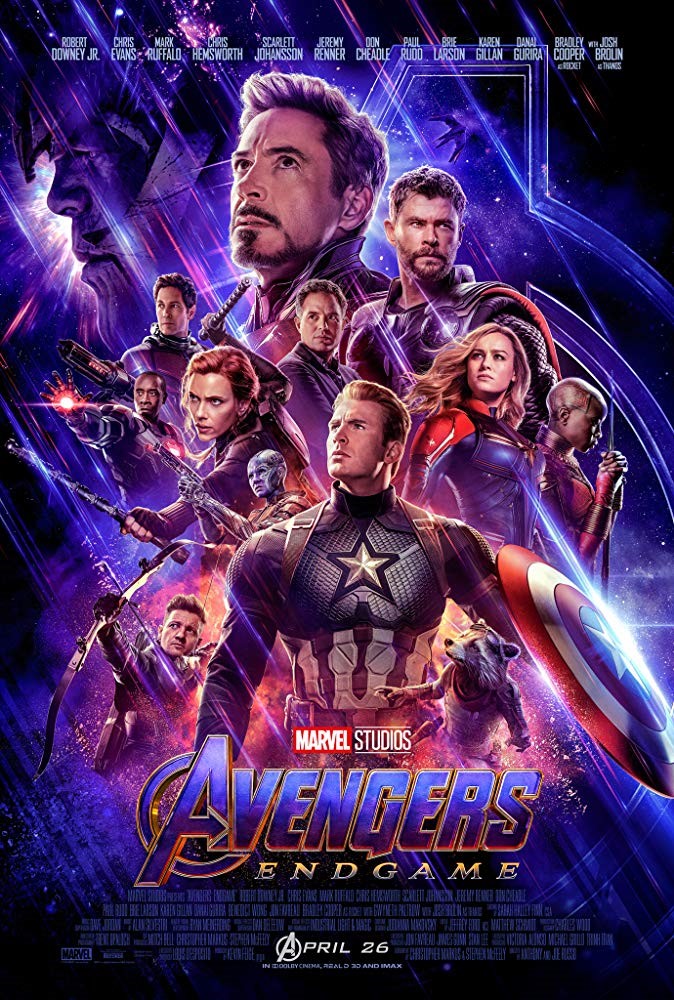 Release Date: April 24, 2019
Director: Anthony Russo, Joe Russo
Cast: Robert Downey Jr., Chris Evans, Mark Ruffalo
After the devastating events of Avengers: Infinity War (2018), the universe is in ruins. With the help of remaining allies, the Avengers assemble once more in order to undo Thanos' actions and restore order to the universe.
Classic Films Based on Marvel Comics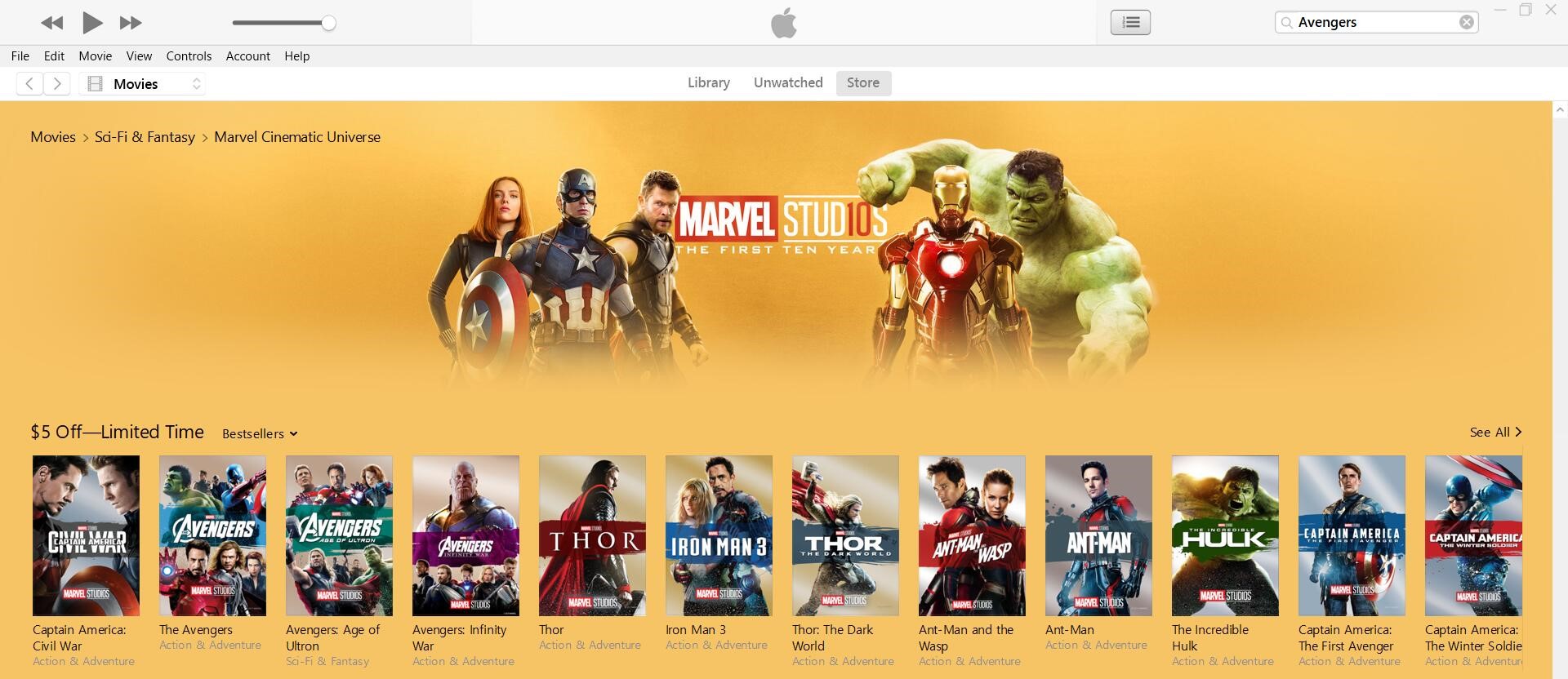 01. Iron Man (2008)
02. The Incredible Hulk (2008)
03. Iron Man 2 (2010)
04. Thor (2011)
05. Captain America: The First Avenger (2011)
06. The Avengers (2012)
07. Iron Man 3 (2013)
08. Thor: The Dark World (2013)
09. Captain America: The Winter Soldier (2014)
10. Guardians of the Galaxy (2014)
11. Avengers: Age of Ultron (2015)
12. Ant-Man (2015)
13. Captain America: Civil War (2016)
14. Doctor Strange (2016)
15. Guardians of the Galaxy Vol. 2 (2017)
16. Spider-Man: Homecoming (2017)
17. Thor: Ragnarok (2017)
18. Black Panther (2018)
19. Avengers: Infinity War (2018)
20. Ant-Man and the Wasp (2018)
21. Captain Marvel (2019)
22. Avengers: Endgame (2019)
Best Tools for Converting and Editing Marvel Movies
Tool 1 TunesKit M4V Converter
Convert Marvel Movies from iTunes for Playing on PC and Mobiles
Convert all DRM-protected and DRM-free videos to other plain formats
Remove all DRM protection of videos purchased or rented from iTunes
Edit output video with multiple effects like subtitles, watermarks and more
Support various input and output formats for various devices
As all videos from iTunes are encoded in the format of M4V protected by the digital right management, you only have the authorization to play them on the device specified by Apple Corporation. Although you have purchased or rented those movies from iTunes, you can only stream them within iTunes. Meanwhile, you cannot share your iTunes movies resource with your friends or family. Yet TunesKit M4V Converter is aiming to help you to remove all DRM protection and change the video and audio format.
Tool 2 TunesKit Video Cutter
Your Ultimate Solution to Cut, Merge and Edit Marvel Movies
Trim videos and audios losslessly and precisely
Cut and save videos or audios for any device
Edit spliited videos with diverse effects as you like
Convert audio and video clips to other popular formats
If you are interested in editing video or you want to customize your personal video, TunesKit Video Cutter is the best choice for you. It can not only split MP4 or other video files into small sections without losing any quality, but also merge and convert the segments into other popular formats at up to 60X faster speed. In addition, it can be used as a smart audio trimmer to cut and convert any audio file losslessly.
All marvel movies you purchased or rented from iTunes or other platforms can be converted from DRM-protected format to other plain formats, so as to suitable for the playing on other devices without limitation with the help of TunesKit M4V Converter. Meanwhile, you can also share these converted videos with your friends and family. Otherwise, you can also use TunesKit Video Cutter to customize videos as you like and share them on your personal platform.

Matt Smith is an amateur writer engaged in Tuneskit in 2013. He is a movie lover who write a lot of movie reviews for many websites and blogs.