Amazon Music has offered access to spoken word audio shows, aka podcasts focused on various topics or themes, including shows exclusive to Amazon. Now Amazon Music fans or podcasts lovers will find Amazon Music Podcasts are available on multiple devices, including iOS, Android, Echo devices and Alexa-enabled devices via Amazon Music app or web.
Besides, there is a list of the 10 best podcasts on Amazon Music in Part 2. For some readers, the method to download these best Amazon Music Podcasts to computer is exclusive in this article.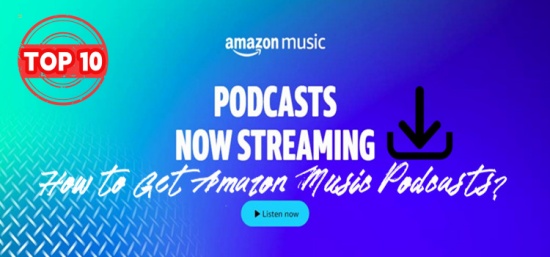 Part 1. How to Get a Podcast on Amazon Music
It's a great news that best free podcasts on Amazon Music are accessible on web without much limits, and more are to explore. Podcast lovers can get a podcast on Amazon Music with a few simple steps. Following is the instruction to learn how to get a podcast on Amazon Music.
Step 1

Find Podcasts on Amazon Music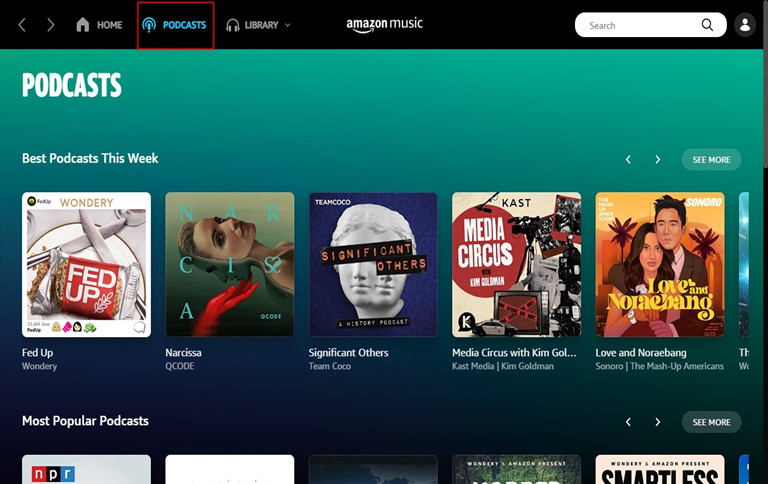 Open Amazon Music app or Amazon Music Web Player and click on PODCASTS next to the Home button. On the Podcast Home page, "Best Podcasts This Week" and "Most Popular Podcasts" can be found.
Step 2

Listen to and follow Podcast on Amazon Music

To search for specific podcasts, use the Search bar in the top-right corner. A click on the search icon will open another page. In the top search bar, input a name and then scroll down to find the podcast result. Open it and then click play icon or 'FOLLOW' button. Next time back to Podcast Home page, other two added "Jump Back In …" and "New Episodes From Followed Podcasts" sessions will make more sense.
Step 3

Purchase More Amazon Seller Podcast

If the "Best Podcasts This Week" or "Most Popular Podcasts" is insufficient, there is one more method that helps to know what other podcasts that are popular with Amazon Music users at one moment. Amazon shows its most popular podcasts for sales - Amazon seller podcast. On its official web's Amazon Best Sellers, the top 100 best Amazon Music Podcasts sellers can be found here, including "Top 100 Paid" and "Top 100 Free". It means Amazon Music users can browse best paid and free podcasts on Amazon Music.
If you want to find the best paid podcasts or best free podcasts on Amazon Music, you can visit the Podcast Home page on the computer device or check the list below.
Part 2. Best 10 Podcasts on Amazon Music
July is a strong month for podcasts. From this month on, there's a whole lot of good - or the best podcasts on Amazon Music for ear holds. Whether you're into chit chat, political scandal or history story, here's a list of the best Amazon Music Podcasts for you.
Usually within one or several steps, Amazon Music can stream smoothly again, if you have tried some of the steps before, just check the following steps and try something new.
1. The Video Archives Podcast with Quentin Tarantino and Roger Avary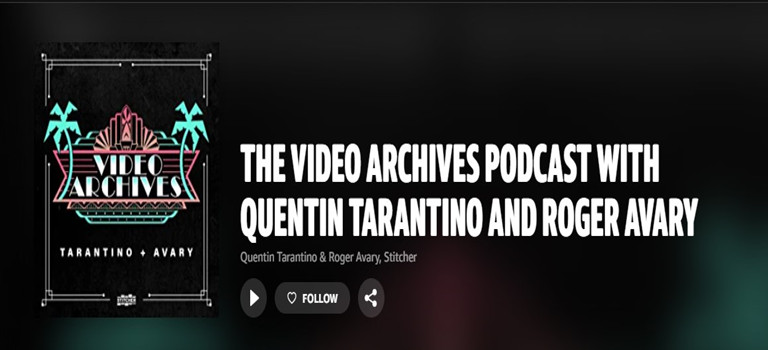 With the host of the new show called the Video Archives Podcast, Quentin Tarantion and Roger Avary have teamed up to watch films straight from the show and the original Video Archive store where they used to work together. Now on Amazon Music, they invite Amazon Music users to become a customer at Video Archives to revisit old classics and discover new favorites.
2. Fed Up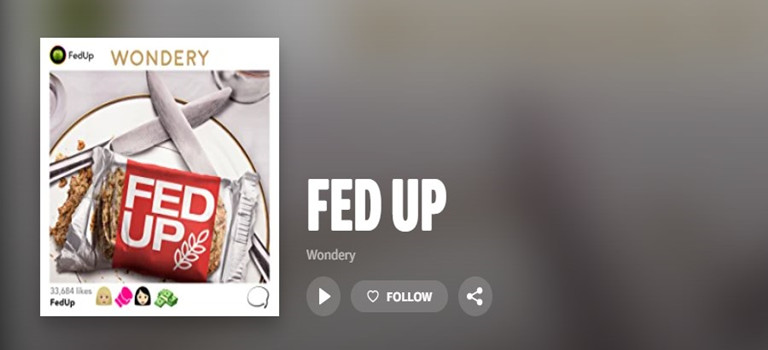 With her over a hundred thousand followers, Emily Gellis launches a Instagram crusade to expose F-Facter and its founder, Tanya Zuckerbrot. Have people been deceived by Tanya's shared secret to promote weight loss? How Tanya makes people get involved? This story is about wealth, wellness and fiber. Now 4 episodes have been released on Amazon Music.
3. Power Trip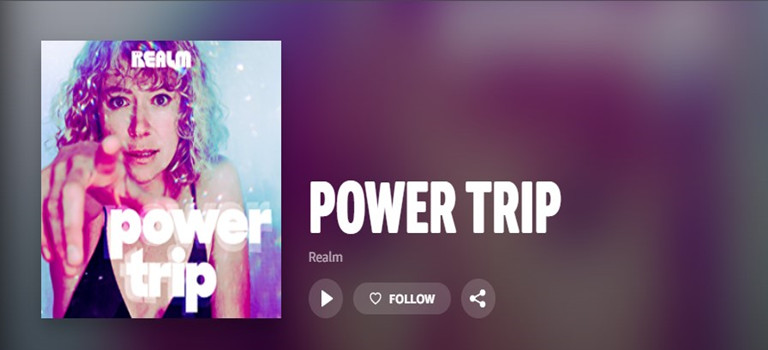 For Jane, she believes it's her power - not the chemistry reaction between people that makes her to get whatever she wants in her entire life. Does she have the powerful that control her life or others' lives? In her new season's episodes, Jane will show and explain how her commands to tell people to do as she wishes in her power trip.
4. Crooked City: Youngstown, OH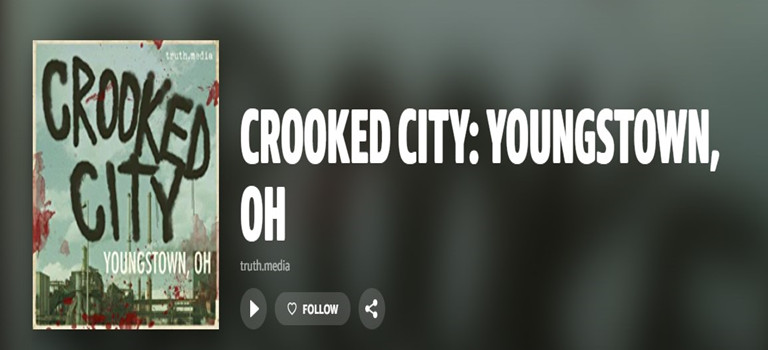 Marc Smerling, the creator of Crimetown and The Jinxback, is back with the new series - Crooked City. Marc will visit the Crimetown, Murdertown in U.S.A. - Youngstown Ohio and dives into the complicated history of a Rust Belt town where illegal gambling was so lucrative that a mob murder and car bombs raged for decades. This story is about a man's complex story of his corrupt deals with the mob.
5. Back to the Beach with Ktistin and Stephen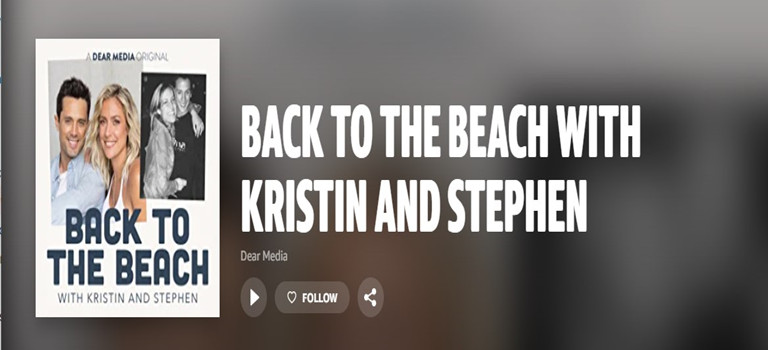 The sweethearts Kristin and Stephen relive their experiences of what happened on and off camera, and now release a new podcast - Back To the Beath. Kristin and Stephen will revisit all the favorited episodes and review what secrets behind the scenes - true or not? It'll be exposed in series. Also questions from listeners will be aired and addressed on the show.
6. Significant Others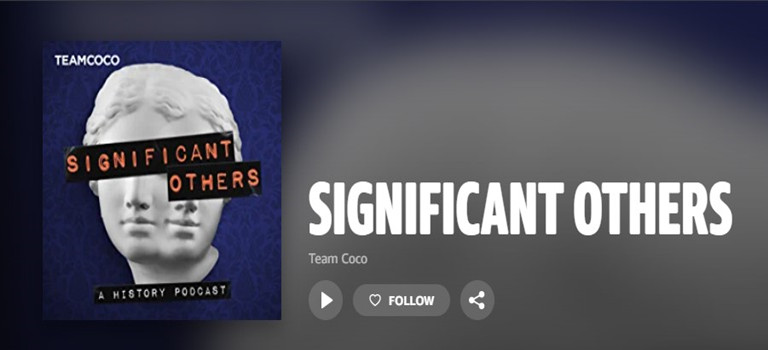 Liza Powel O'Bien's new podcast is about how she explores the stories of the little-known individuals about an famous name - like Vladimire Nabokov, the writer of the novel "Lolita". Series of fantastic guests will help Liza think out a lot about how stories from the past are relevant to present. because no one lives in a vacuum - not even geniuses. On Amazon Music, this podcast has released 3 episodes.
7. Another Russia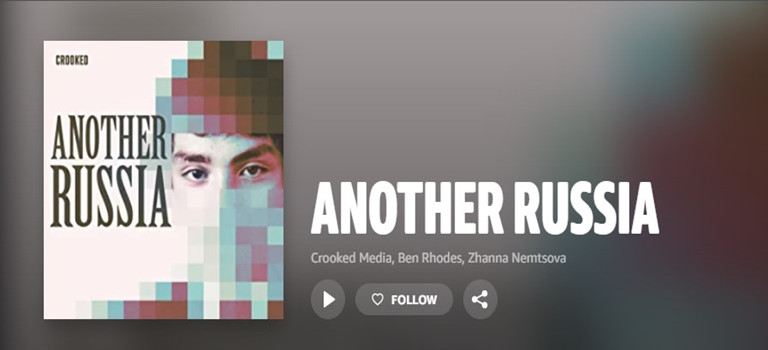 In 2015, relentless critic of Putin, Boris Newstov, was killed in front of the Kremlin with a shot. His daughter, jounalist Zhnna Nemtsova and the co-host Ben Rhodes, has something to tell about what happened. This story is about one man, four families, finding four other Russias? Is another Russia possible? Another Russia will tell what can people learn from their fight.
8. Media Circus with Kim Goldman
Author Kim Goldman would take an inside look at what people see on the screen, and explores how the media got it right, got it wrong and got in the way. Each episode will give a fresh, behind-the-screen look into profile crime people think they know and tell the reality.
9. The Lead: Starting Five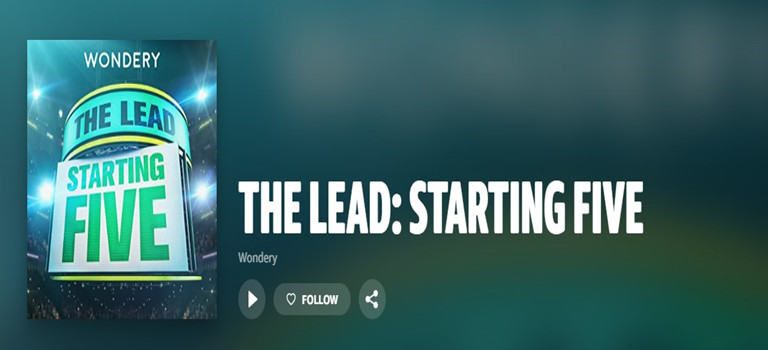 For those who don't have much time but still wants to follow the sport news, The Lead: Starting Five can be a good fit. The creators of award-winning podcast and the team of perennial all-star hosts release The Lead: Starting Five, where five of the biggest sports stories of one day would be broke down.
10. Screen After Reading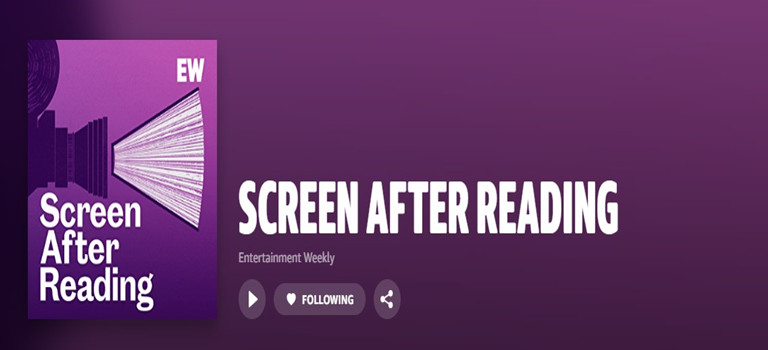 EW Senior writer Maureen Lenker released Screen After Reading and get the cast, the writers, directors and the novelists involved to tell stories of how a favorite book was made to the screen. All-star hosts will take the mission to inspire listeners to create their own dreams.
Noted that most of the best podcasts on Amazon Music listed here are free.
Part 3. How to Download Amazon Music Podcasts to Computer
On the show detail page and other lists for mobile devices, those best Amazon Music Podcasts can be downloaded to listen offline using the download icon to the right of the episode.

Don't despair. If you are tired of all-the-same troubleshooting steps and want to be out of the control of the platform and stream Amazon Music without limits, sometimes you just need a powerful third-party tool.
However, according to Amazon Music: "Prime Music and Amazon Music Unlimited Podcasts are not available for download to computers." This means Amazon Music Podcasts are not allowed to be downloaded to computer. Also, as Amazon Music is a streaming music service, Amazon seller podcast are downloaded for offline listening within the Amazon Music app itself, thus unable to be transfer to the computer.
Thing You'll Need: ViWizard Amazon Music Converter
Don't despair. There is still a method to download those best Amazon Music Podcasts straight to the computer - using ViWizard Amazon Music Converter. Yes, ViWizard Amazon Music Converter is not just for downloading music songs from Amazon, but also for the podcasts, which also can be converted into common audio formats, including MP3, M4A, M4B, MAV, AAC and FLAC 100% lossless.

Key Features of ViWizard Amazon Music Converter
Download songs from Amazon Music Prime, Unlimited, and HD Music
Convert Amazon Music songs to MP3, AAC, M4A, M4B, FLAC, and WAV
Retain the original ID3 tags and lossless audio quality of Amazon Music
Support customizing the output audio parameters for Amazon Music
Download and install the correct version of ViWizard Amazon Music Converter. Also make sure an Amazon Music desktop app has been installed with a logged-in account for Amazon Music Services, including Amazon Music Prime, Amazon Music Unlimited and even Amazon Music Free.
Step 1

Launch ViWizard Amazon Music Converter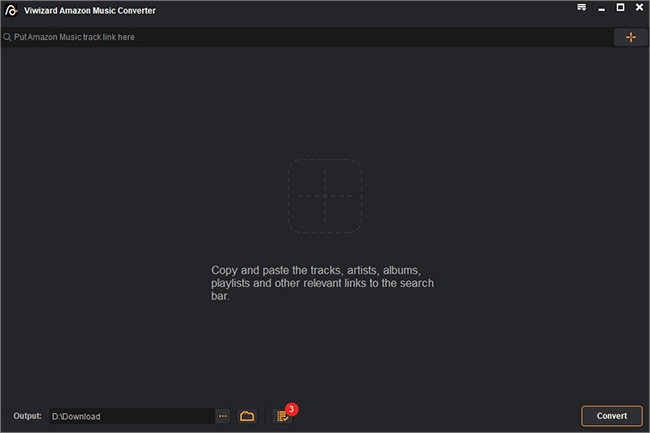 Launch ViWizard Amazon Music Converter and it will launch Amazon Music desktop app. Find some best podcasts on Amazon Music you want to download to the computer. In the detail page, click the share icon or first click the More Option button (three-dot) and select the 'share' button, then clicking 'Copy Link' button. Next, on ViWizard, paste the relevant links to the top bar and click the Add Files icon to add all the podcasts to download.
Step 2

Customize Output Settings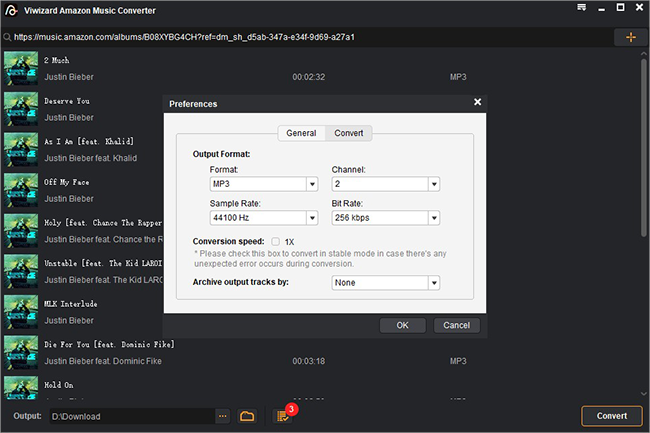 Now click the menu icon and select 'Preferences' from the top. Now for output settings like format, channel, sample rate and bit rate can be reset here. MP3s for the output formats of Amazon Music Podcasts are recommended. Also, for better sorting out, noted the output tracks can be archived by None, Artist, Album, Artist/Album. After all the settings are customized, click 'OK' button to save.
Step 3

Download and Convert Amazon Music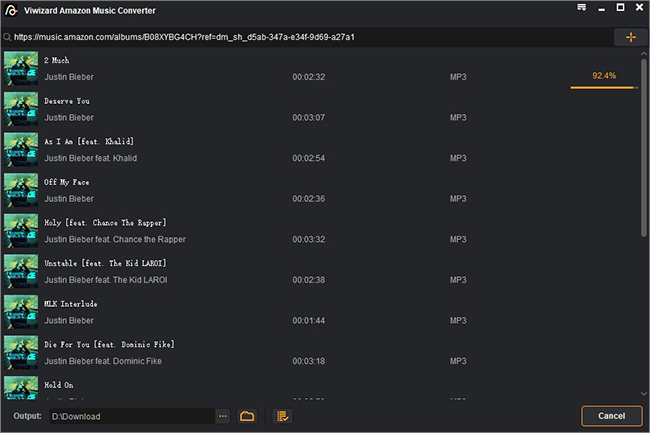 Noted the output path at the bottom of ViWizard Amazon Music Converter. To reset the output path, click the three-dot icon next to select a new output folder. Now click the 'Convert' to start downloading all the best Amazon Music Podcasts on the list.
At a 5x super faster speed, within a few moments all the best Amazon Music Podcasts will be downloaded and converted to the computer. To find them on the computer, click the file icon at the bottom can open the output folder.
Conclusion
Now all the best Amazon Music Podcasts downloaded with ViWizard Amazon Music Converter are safe on the computer as MP3s or other formats. Use ViWizard Amazon Music Converter to download some best free podcasts on Amazon Music for offline listening! Give it a shot!
More Amazon Music Tips & Tricks