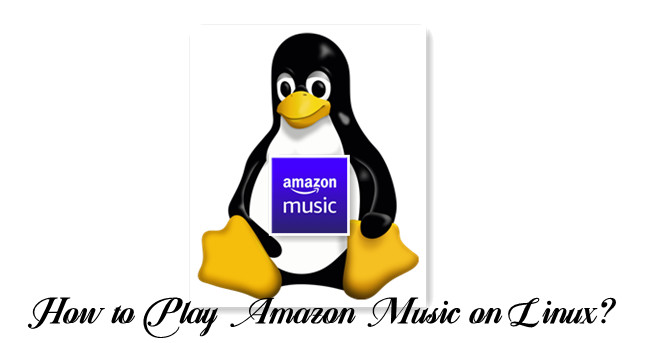 For now, Linux offers some popular music desktop apps including Spotify, Apple Music, YouTube Music and more. However, Amazon Music is still not on the list and can't be used with the Linux OS. It is said that the only way Amazon Music works on Linux at the moment is via a web browser but is restricted to few browsers on Linux. If you don't want to switch to Windows or Mac and desire to know how to play Amazon Music on Linux, this article will offer 3 unofficial methods of being able to listen to Amazon Music.
Part 1.

How to Install Amazon Music on Linux

Running Amazon Music on a Linux system can be a desire for users who enjoy streaming music. However, it's important to note that Amazon Music does not offer an official desktop application for Linux. As a result, many Linux users turn to Wine as a workaround to run Amazon Music, despite the known challenges and compatibility issues associated with this method.

Wine is a widely-used compatibility layer that grants users the capability to execute Windows applications on Linux. While it may serve as a feasible solution for running certain Windows software on Linux, it poses distinct challenges in the context of streaming services such as Amazon Music. These challenges encompass issues like constrained compatibility, the absence of regular updates and maintenance, and a potentially compromised listening experience due to audio quality considerations.
Part 2.

How to Play Amazon Music on Linux

Amazon Music can be accessed through a web browser on Linux systems, although it's important to be aware of certain considerations. While the Amazon Music web player (https://music.amazon.com/) functions as a standard website, some browsers commonly used on Linux, such as Chromium and Firefox, may encounter compatibility issues.

These issues can result in Chrome being identified as "unsupported" and Firefox being marked as "outdated" by the web player. Additionally, the web player may occasionally suggest installing the Amazon Music app for Linux, which might seem unnecessary. It's worth noting that the Amazon Music web player doesn't perform rigorous OS checks, so these issues may occur sporadically. If you're using Firefox to stream Amazon Music on Linux, the following tips can help you address these challenges.
Step 1: Enable DRM-Controlled Content Playback in Firefox
Please ensure that Firefox is capable of playing content protected by Digital Rights Management (DRM), which is commonly used by streaming services like Amazon Music.
Open Firefox on your Linux system.
Click on the three horizontal lines in the upper-right corner to access the Firefox menu.
Select "Preferences."
In the left sidebar, scroll down and click on "Privacy & Security."
Under the "Digital Rights Management (DRM) Content" section, check the box labeled "Play DRM-controlled content."
Step 2: Check for Plugin Notifications
While using the Amazon Music web player in Firefox, keep an eye on the right side of the URL bar. If you encounter a notification indicating that plugins are blocked or disabled, take the following action:
Click on the notification to access the plugin settings.
Look for options that allow you to enable or permit plugins for the Amazon Music website.
Opt to execute or enable all plugins for the site until the web player functions correctly.
Part 4.

How to Transfer Amazon Music to Linux

While Amazon Music may not have an official desktop application for Linux, you can still enjoy your Amazon Music collection on your Linux system by downloading your music for offline use and playing it with Linux-compatible music players. This method allows you to have your Amazon Music available locally on your Linux machine.

While downloading Amazon Music for offline use and playing it with Linux-compatible music players is one way to enjoy your music on Linux, you may encounter limitations such as audio quality issues. To overcome these limitations and ensure a high-quality listening experience on Linux, we recommend using ViWizard Amazon Music Converter. This powerful tool allows you to download and convert your Amazon Music tracks into various formats, including HD and Ultra-HD, while preserving the original audio quality.
Tool Required: ViWizard Amazon Music Converter
ViWizard Amazon Music Converter is a versatile Amazon Music converter designed to meet all your needs when working with Amazon Music tracks on Linux. With ViWizard, you can not only download Amazon Music but also convert it into HD (High Definition) and Ultra-HD formats, such as FLAC, or other lossless options. This means you can enjoy your Amazon Music collection in the highest possible audio quality, all while ensuring 100% original audio fidelity, something that the Amazon web player on Linux may not guarantee.

Key Features of ViWizard Amazon Music Converter
Free Trial
Free Trial
* Security verified. 5, 481,347 people have downloaded it.
Download songs from Amazon Music Prime, Unlimited, and HD Music
Convert Amazon Music songs to MP3, AAC, M4A, M4B, FLAC, and WAV
Retain the original ID3 tags and lossless audio quality of Amazon Music
Support customizing the output audio parameters for Amazon Music
Step 1

Launch ViWizard Amazon Music Converter

Launch Viwizard Amazon Music Converter. Next is to sign in to your Amazon Music account to access your favorite playlist. Put Amazon Music track link and press the 'Add File' icon to add the desired Amazon Music files from the list.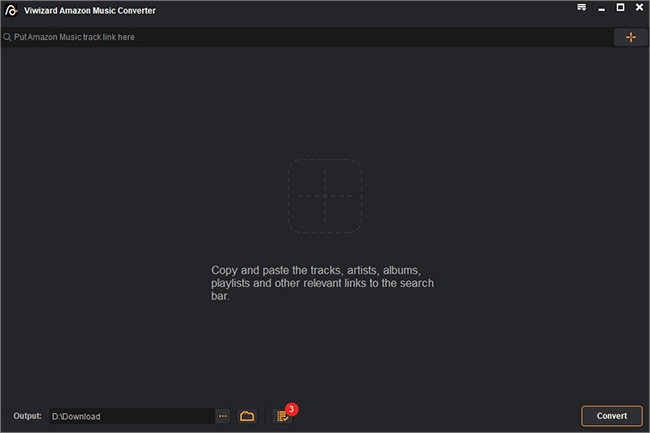 Step 2

Change Output Settings

Now click the menu icon - 'Preference' icon at the top menu of the screen. For Linux compatibility, convert Amazon Music to MP3 files or other formats including M4A, M4B, AAC, WAV and FLAC. For better experience, you can also alter the parameters like sample rate, channel, bit rate as you wish to improve the audio quality. All have done, don't forget to click the 'OK' button to save your settings.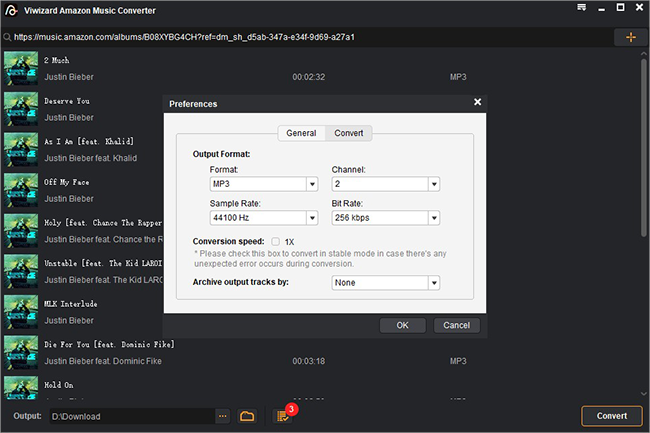 Step 3

Convert and Download Amazon Music to ViWizard

Check the list again and press the 'Convert' button. Now ViWizard Amazon Music Converter starts to download and convert Amazon Music tracks to Linux based on the setting. Wait for a few moments until the procedure completes., and then you can browse the music files at the 'converted' icon that next to the output path at the bottom of the screen.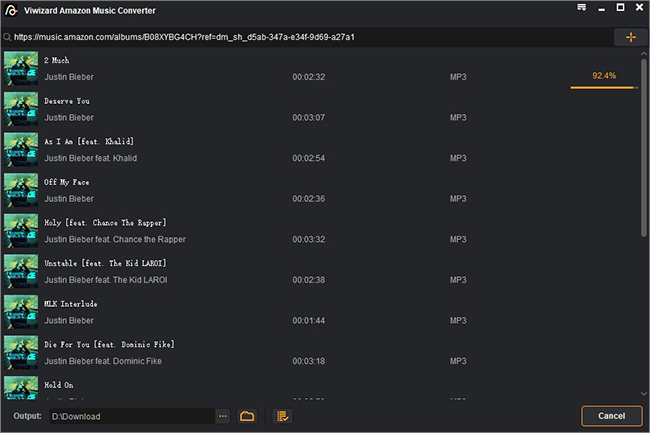 Step 4

Transfer Amazon Music to Linux

Now you have access to the downloaded Amazon Music files. Next to transfer these Amazon Music files to Linux device via USB. After that, you will find the files are now compatible with the Linux environment and Amazon music works on Linux in the way you want.
Conclusion
Now with ViWizard Amazon Music Converter, offline listening to Amazon Music on Linux has been accomplished and all the downloaded Amazon Music tracks are playable. The free trial version of ViWizard Amazon Music Converter can be downloaded below and wait for you to give it a try!