For now, Linux offers some popular music desktop apps including Spotify, Apple Music, YouTube Music and more. However, Amazon Music is still not on the list and can't be used with the Linux OS. It is said that the only way Amazon Music works on Linux at the moment is via a web browser but is restricted to few browsers on Linux. If you don't want to switch to Windows or Mac and desire to know how to play Amazon Music on Linux, this article will offer 3 unofficial methods of being able to listen to Amazon Music.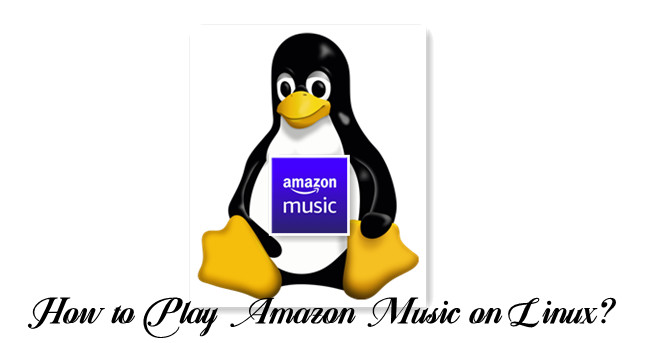 Part 1. How to Stream Amazon Music on Linux via Amazon Music Web Player
Apparently, Amazon Music will work fine on the web because the web player is a normal website. However, the 2 most used browsers to stream Amazon Music on Linux-Chromium and Firefox can have some troubles. For example, Chrome is rejected as 'unsupported' and Firefox is 'outdated'. Worse thing is that sometimes Amazon Music Web player will recommend you to install Amazon Music app for Linux but to find it ridiculous. The truth is the Amazon Music web player is a normal website and it don't program in an OS check so this thing can happen from time to time. If you use firefox to stream Amazon Music on Linux, here are some tips can help.
Step 1. You have to activate in Firefox Settings-Play DRM-Controlled content.
Step 2. To see whether there is notification on the right side of the URL bar that plugins are blocked. If you find the notification, just tell it to execute all plugins until it works.
Part 2. How to Install Amazon Music App for Linux via Ubuntu Based Distros
Although to install Amazon Music on Linux seems to be impossible for those who just use desktop app as Amazon Music is not supported, it is still trackable. If you want to listen to Amazon Music on Linux, you can install Amazon Music client on Ubuntu and Arch with HD music. In this way, you will feel nothing different from using an Amazon desktop app on Linux. The following solution will show you a step-by-step guide to install Amazon Music on Linux in four simple steps.
Step 1. Use the command below on Arch:
sudo dpkg --add-architecture i386 wget -nc [https://dl.winehq.org/wine-builds/winehq.key (https://dl.winehq.org/wine-builds/winehq.key) sudo apt-key add winehq.key sudo add-apt-repository 'deb https://dl.winehq.org/wine-builds/ubuntu/ impish main' -y sudo apt update sudo apt install --install-recommends winehq-staging -y sudo apt install winetricks python3-pip gawk curl meson libsystemd-dev pkg-config ninja-build git libdbus-1-dev libinih-dev dbus-user-session libgnutls30:i386 libldap-2.4-2:i386 libgpg-error0:i386 libxml2:i386 libasound2-plugins:i386 libsdl2-2.0-0:i386 libfreetype6:i386 libdbus-1-3:i386 libsqlite3-0:i386 -y
Step 2. And then just launch the AMzonMusicInstaller.exe with Wine: wine./AmazonMusicInstaller.exe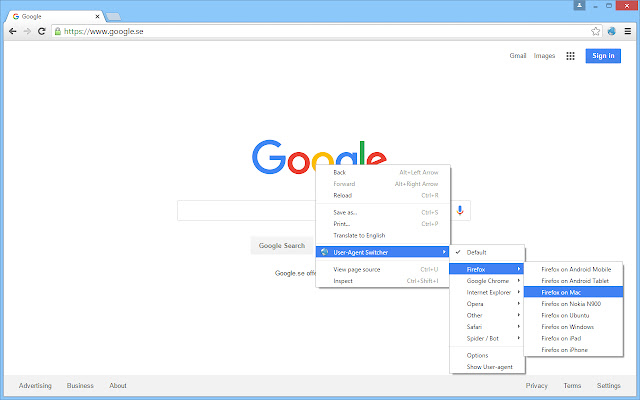 Step 3. If you are unable to download AmazonMusicIntsaller.exe from Amazon, it is because Amazon detects that you are on Linux. You can search for a browser extension to change your user agent and use it as it was windows. If you didn't meet this problem, please jump to the step 4.
Step 4. After the AmazonMusicInstaller.exe has been installed, you also need 1 command on Arch.
sudo pacman -Syu python-pip wine-staging winetricks giflib lib32-giflib libpng lib32-libpng libldap lib32-libldap gnutls lib32-gnutls mpg123 lib32-mpg123 openal lib32-openal v4l-utils lib32-v4l-utils libpulse lib32-libpulse libgpg-error lib32-libgpg-error alsa-plugins lib32-alsa-plugins alsa-lib lib32-alsa-lib libjpeg-turbo lib32-libjpeg-turbo sqlite lib32-sqlite libxcomposite lib32-libxcomposite libxinerama lib32-libgcrypt libgcrypt lib32-libxinerama ncurses lib32-ncurses opencl-icd-loader lib32-opencl-icd-loader libxslt lib32-libxslt libva lib32-libva gtk3 lib32-gtk3 gst-plugins-base-libs lib32-gst-plugins-base-libs vulkan-icd-loader lib32-vulkan-icd-loader -y --needed --noconfirm
Now Amazon Music desktop app is brought to your Linux distribution and you can stream music from Amazon. Launch the Amazon Music app and log into your Music account, and you are able to enjoy Amazon songs on Linux computer and don't have to switch to Windows or Mac.
Part 3. How to Play Amazon Music on Linux without Amazon Music Linux Client
Following the above-introduced solution, you may find there still are some difficulties with you. No worries, to download Amazon Music and move it to Linux is more convenient for you as there is no technical issue. If you are interested in listening to Amazon Music on Linux without limitations, here we recommend ViWizard Amazon Music Converter to you.
Amazon Music Linux: ViWizard Amazon Music Converter
Even your browser such as Chrome works well with Amazon Music, you may find the audio quality of the song is extremely low. However, ViWizard Amazon Music Converter is a powerful Amazon music converter which can meet all your needs to work with the Amazon Music tracks. You can also convert Amazon Music into plain MP3, M4A, M4B, AAC, WAV, FLAC with ViWizard. At the same time, it can preserve 100% original quality of the audio, which Amazon web player on Linux can't promise.

Key Features of ViWizard Amazon Music Converter
Download songs from Amazon Music Prime, Unlimited, and HD Music
Convert Amazon Music songs to MP3, AAC, M4A, M4B, FLAC, and WAV
Retain the original ID3 tags and lossless audio quality of Amazon Music
Support customizing the output audio parameters for Amazon Music
Go to the official webpage of ViWizard Amazon Music Converter. Choose the right version in pace with your system OS and download it. Both Windows and Mac version are accessible.
Step 1

Launch ViWizard Amazon Music Converter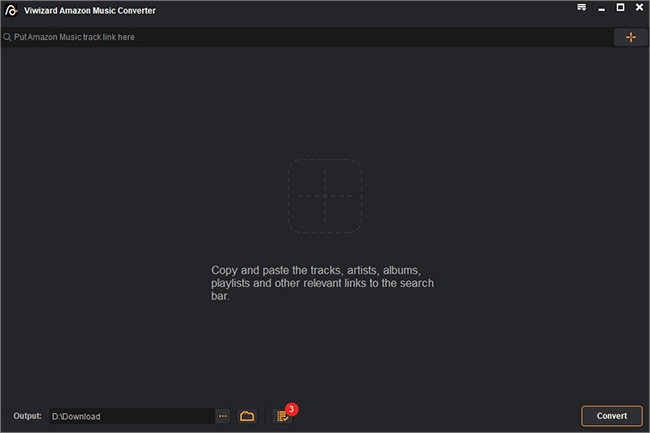 Launch Viwizard Amazon Music Converter. Next is to sign in to your Amazon Music account to access your favorite playlist. Put Amazon Music track link and press the 'Add File' icon to add the desired Amazon Music files from the list.
Step 2

Change Output Settings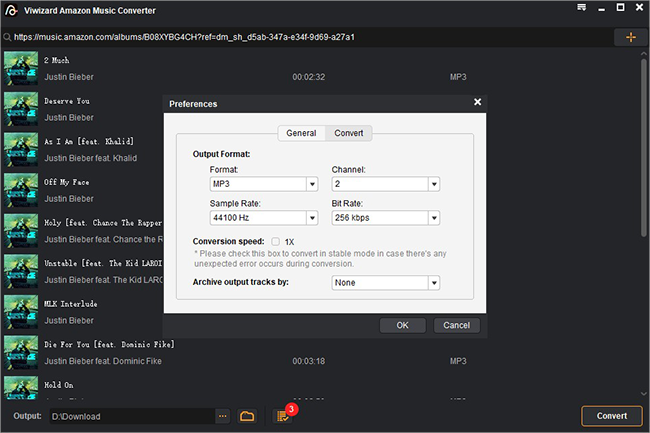 Now click the menu icon - 'Preference' icon at the top menu of the screen. For Linux compatibility, convert Amazon Music to MP3 files or other formats including M4A, M4B, AAC, WAV and FLAC. For better experience, you can also alter the parameters like sample rate, channel, bit rate as you wish to improve the audio quality. All have done, don't forget to click the 'OK' button to save your settings.
Step 3

Convert and Download Amazon Music to ViWizard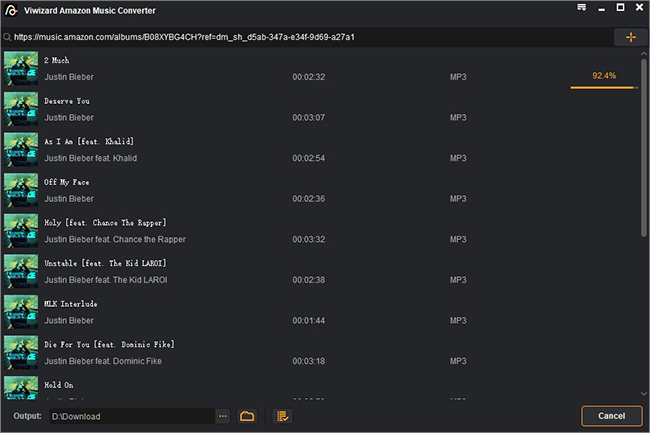 Check the list again and press the 'Convert' button. Now ViWizard Amazon Music Converter starts to download and convert Amazon Music tracks to Linux based on the setting. Wait for a few moments until the procedure completes., and then you can browse the music files at the 'converted' icon that next to the output path at the bottom of the screen.
Step 4

Transfer Amazon Music to Linux

Now you have access to the downloaded Amazon Music files. Next to transfer these Amazon Music files to Linux device via USB. After that, you will find the files are now compatible with the Linux environment and Amazon music works on Linux in the way you want.
Conclusion
Now with ViWizard Amazon Music Converter, offline listening to Amazon Music on Linux has been accomplished and all the downloaded Amazon Music tracks are playable. The free trial version of ViWizard Amazon Music Converter can be downloaded below and wait for you to give it a try!
More Amazon Music Tips & Tricks