We all love music. Whether you are into Jazz, rock, rap, or even soul music, the sound of your favorite songs always adds joy to your life. As social beings, often you know of someone else who have the same music taste as you do. Most of us use music-streaming services such as Apple Music to access and listen to music. One reason for this is that Apple Music and such other platforms have millions of songs that allowing you to access the best songs from across the world. In addition, they have lots of other great features you can use to discover new songs.

While listening to playlists on Apple Music you may come across an awesome playlist that you know someone in your family or circle of friends will utterly love. When this happens all you want to do is share the playlist with the said individuals. Fortunately, there are two ways you can use to do this. If your friends and family also use the Apple Music app then you can share Apple Music playlist directly with them on the app. If they are not on the platform then to share the playlist, you will have to download and share the songs. Here are the details of how to go about sharing Apple Music playlist:
Method 1. Share Apple Music Playlist Directly on the Platform
This is the easiest way to share Apple Music playlist with friends. However, the friends you want to share the music with must also have Apple Music accounts to be able to receive and listen to your playlist. To share Apple Music playlist directly with your friends follow these steps:
Step 1

Find or create the playlist to be shared

Apple Music allows you to create a custom playlist with tracks you love. All you have to do is find songs you love and follow the step-by-step guide of creating a playlist on the platform. Alternatively, you may want to share an already curated playlist. To do this you will have to log into your Apple Music account and locate the playlist so that you can share it so that you can now share it with your friends.
Step 2

Share the playlist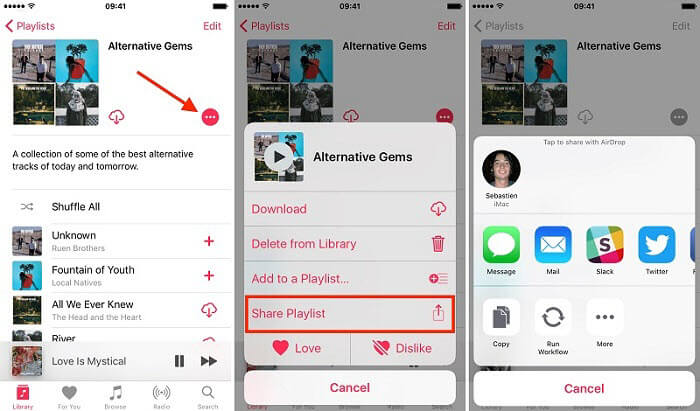 Once you have your playlist ready for sharing, click on the share button to see the alternatives that you have. Here you have sharing options such as airdrop, Facebook, and Twitter among others. You cannot share a link to your Apple Music playlist with your friends using any of the options.
Step 3

Listening to the playlist

Your friends will receive the link you shared and upon clicking on it, they will be redirect to their Apple Music accounts where they will have to log in and add the playlist to their music library. Now they can listen to your playlist anytime they want. The beauty of this method of sharing playlists is that if the playlist you shared was created by you, then any time you make changes to the playlist, the changes will be automatically be updated your friends playlists. This way you can add new tracks and even change the order of songs on your playlists and all your friends will get the same without having to share a new playlist.
Method 2. Download Apple Music Playlist Offline and Share with Others
Although we all love music, there are so many music streaming services in the world that chances are your friends and even family members may not be using Apple Music but an alternative such as Spotify or Tidal. In this case, you cannot share with them a link to your playlist as discussed above because they don't have an Apple Music account. To share with them your favorite Apple Music playlist your will have to download the songs on the playlist and remove the DRM protection so that you can send them individuals songs that they can either add to their music streaming services or play on any player.
To do this, you will need a DRM converter software for Apple Music. One of the best Apple Music converter we recommend here is the ViWizard DRM Audio Converter. This tool allows you to convert your Apple Music songs into any format such as MP3, WAV, M4A and FLAC among others. This ensures that when you share Apple Music with family and friends they can listen to your songs on any platform or using any music player they have. To use ViWizard DRM Audio Converter, simply follow these steps:
Step 1

Download and install the application

The first step in downloading and sharing Apple Music with friends and family is downloading the ViWizard DRM Audio Converter. Once you download the application to your device, install it, then launch so that you can start using it.
Step 2

Import your Apple Music to the converter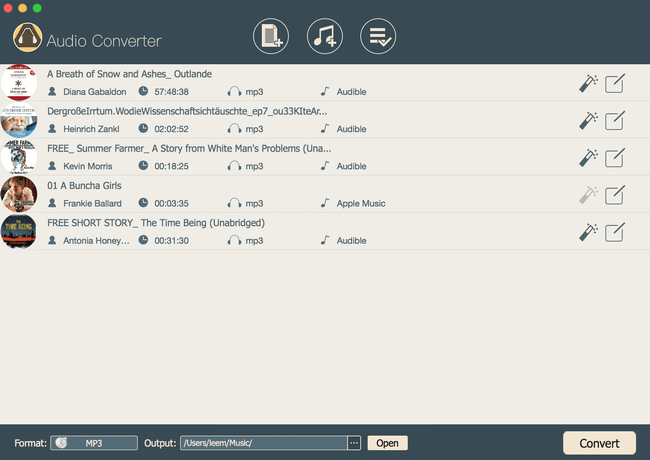 Once you have launched the ViWizard DRM Audio Converter you will see the add buttons at the top of the interface page. Click on the second add button to import Apple Music files into the converter. This should take you to your Apple Music library where you will be able to select to songs or playlists that you want to convert and add them to the converter.
Step 3

Select the output format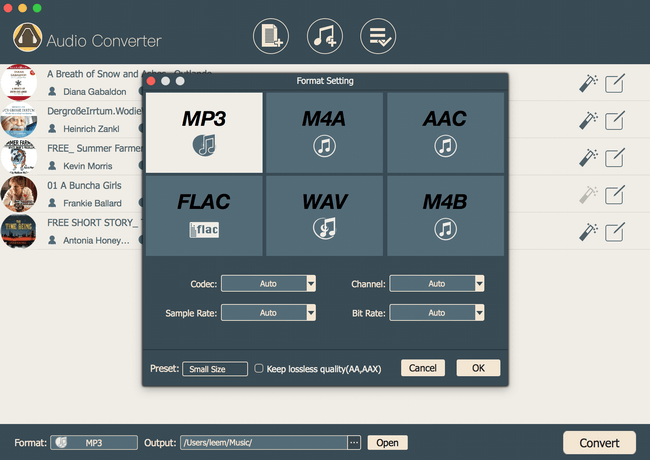 Once you have selected and imported all the songs you want to convert into the ViWizard DRM Audio Converter the next important step is to select the output format you will want to have. At the end of each audio track you have selected there is an "editing" icon. Click on the icon and select the appropriate song conversion format such as MP3, WAV or FLAC among others.
Step 4

Convert and share the songs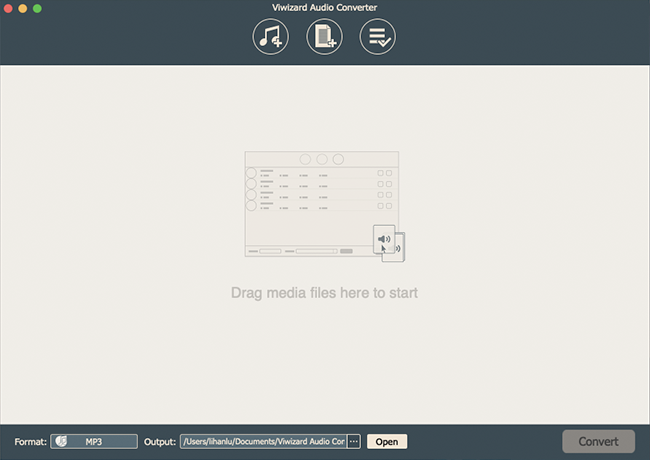 Once you have your songs imported and the output format set now click on the "convert" icon to start the conversion process. This should take a few minutes depending on the number of songs you are converting. Once the process is completed, the songs will be saved in one folder all in the format you selected. Now you can share the songs with friends by sending to them via means such as Bluetooth or even physical transfer using flash disks.