Powered by Android operating system, Nexus 7 is a popular Android mobile device as the third tablet in the Google Nexus series in the market. One of the stunning features of Nexus 7 is that it is thinner and lighter than its processor. Compared to other tablets in the following aspects of price, design, display, as well as size, its reviewers who using this smart tablet claimed that Nexus 7 is the best 7-inch tablet with a resolution of 1920*1200, contemporary user interface and various Android apps. But due to the apps built-in Nexus, you can only be allowed to read eBooks purchased from Google Play. That's to say, you will be denied to access when you would like to read eBooks from iBooks, Kindle, Nook, Kobo, and other third-party e-book stores. So, this article is here to introduce the best solution on how to make iBooks eBooks readable on Nexus 7.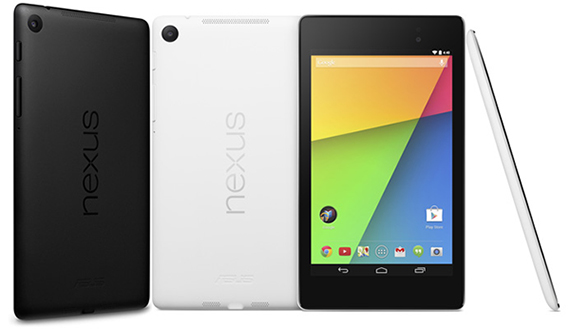 Why We Can't Read iBooks eBooks on Nexus 7
iBooks store is one of the largest online stores, in which you have rights to purchase and sell and read your favorite eBooks. Just like movies and TV shows purchased and rented from iTunes store, which are encoded with FairPlay DRM technology, iBooks eBooks are also encrypted by DRM protection in order to prevent iBooks costumers from reading iBooks protected DRM eBooks on non-Apple eReaders, such as Amazon Kindle, Nook Tablet, Kobo eReader, and more. As a consequence, reading iBooks on Nexus 7 will be read tape? When you want to read iBooks DRM e-books, must you buy an Apple device? That seems absolutely ridiculous. At this moment, the good news is that Nexus 7 can not only support eBooks purchased from Google Play, but also begin to support downloaded DRM-free ePub and PDF eBooks. In order to make eBooks purchased and downloaded from iBooks store available on Nexus 7, the only thing you should do is to discover the professional third-party iBooks DRM removal software designed to get rid of DRM protection from iBooks DRM ePub eBooks losslessly.
How to Convert DRM iBooks to Nexus 7 Losslessly
When talking about removing DRM protection, although they are so many software developers to remove DRM limitation from Amazon Kindle, Adobe, even for FairPlay DRM build-in iTunes movies and Apple music, etc. as for breaking iBooks DRM limitations, only a few companies can achieve this goal. Fortunately, as the leading DRM removal company, Tuneskit Studio has been specialized in improving and enhancing FairPlay DRM decryption technology and its software, TunesKit iBook Copy for Mac, is able to get rid of DRM restrictions from iBooks ePub files losslessly. Plus, it works at 30X faster speed without touching original eBooks. Once the DRM is removed from the iBooks eBooks, you can freely convert these DRM-free eBooks to any e-Reader and devices.
Part 1. Remove DRM from iBooks ePub Files
Now, you can active iBook Copy for Mac with registering the licensed code, you will receive it once you have purchased it. If you don't buy this smart iBooks DRM cracker, you can download and install the free trial version to test its performance firstly.
Step 1

Import downloaded iBooks eBooks to TunesKit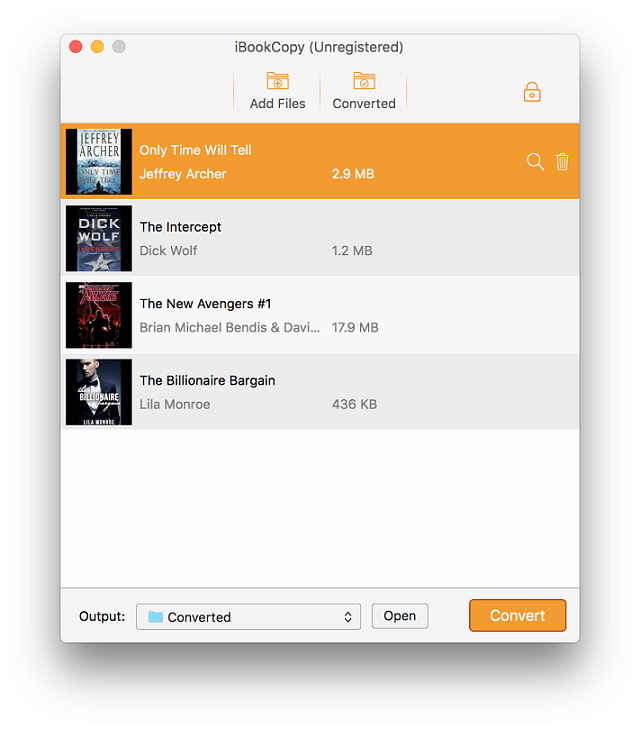 Double click to open TunesKit iBook Copy for Mac, and then there are two ways for you to add purchased DRM iBooks. One is to touch the "Add Files" button at the bottom left of main interface. The other way is as easy as dragging and dropping.
Step 2

Customize the output format

Once you add iBooks DRM eBook to TunesKit successfully, you can start to customize the output formats, including target folder, book author, cover image, and others. Also you can leave them as default.
Step 3

Remove DRM from iBooks ePub files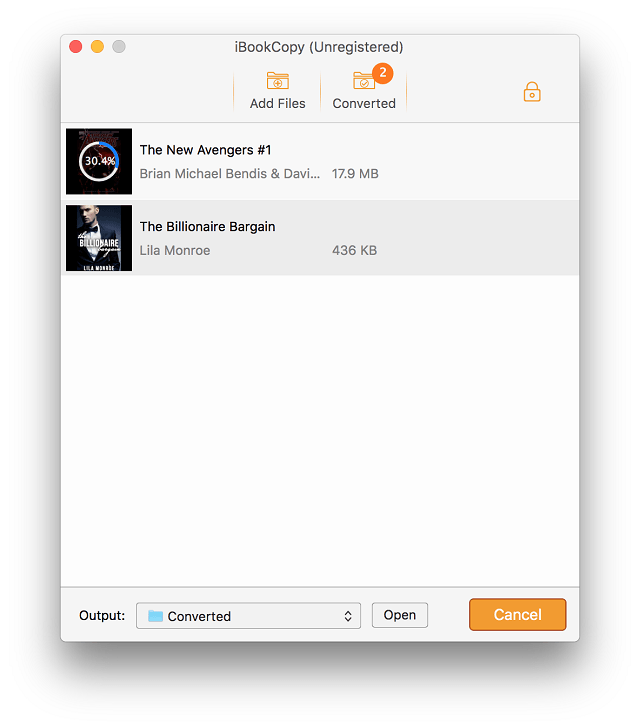 By touching the "Convert" button at the bottom right of the main interface, iBook Copy for Mac can start to remove DRM protection from iBooks. Generally speaking, it can work at 30X faster speed, but the whole time depends on how many iBooks eBooks you have imported.
Part 2. Convert DRM-free iBooks eBooks to Nexus 7
Once you have gotten the unprotected DRM ePub files at the destination folder, you can begin to transfer them to Nexus 7. Please connect your Nexus 7 and your computer with a USB cable, and then it wouldn't be easier to copy and paste iBooks DRM-free eBooks to Nexus 7. Congratulations! Now, you can read iBooks ePub eBooks on your Nexus 7 without any restriction.
* Video tutorial to Remove DRM Protection from iBooks with TunesKit
You can also simply view this video demo to learn how to strip the DRM from iBooks with iBook Copy for Mac with ease.