How many of you have made the "read more" as one of your New Year's resolutions? Based on the fact that some of the most awaited sequels, prequels, and original novels are set for publication this year, it seems that 2016 could definitely be a great year for reading. So do you have already made a list of the most anticipated books to read in 2016? Undoubtedly, among all of the forthcoming novels and works of nonfiction that we're aware of, a selection of standouts has emerged. In order to help you make a rich "to-read" list for the year of 2016, we are listing the top 10 most anticipated books to come in 2016 with brief introduction to each book. And to make it simple, we've limited the selection to iBooks sold on Apple iBooks store so that you can easily find and download the books for reading.
Top 10 Most Featured iBooks Expected to Come in 2016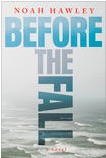 Before the Fall (Noah Hawley)
From the Emmy, PEN, Peabody, and Golden Globe Award-winning creator of the TV show Fargo comes the thriller to read in 2016. Before the Fall is expected to be published on May 31st 2016. It's a fast-paced, engrossing novel, with varied and interesting characters and an of-the-times story focused on what brought a private plane down 16 min into a flight from Martha's vineyard to NY.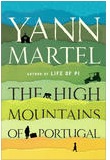 The High Mountains of Portugal (Yann Martel)
The author of the bestselling Life of Pi returns to the storytelling power and luminous wisdom of his master novel - The High Mountains of Portugal which offers a haunting exploration of great love and great loss. Filled with tenderness, humor, and endless surprise, it talks the reader on a road trip through Portugal in the last century and through the human soul. The expected publishing date is February 2nd, 2016.
Family Jewels (Stuart Woods)
In this newest thriller from the no.1 New York Times-bestselling author Stuart Woods, we'll see Stone Barrington is back and better than ever. This time Stone's newest client becomes involved in two lethal crimes and Stone must probe deep into his client's life to find the truth. It will take all of Stone's investigation powers to determine whose secrets are harmless and whose are deadly. This fiction is estimated to be published on April 5, 2016.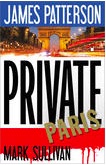 Private Paris (James Patterson & Mark Sullivan)
Wrote by two contributors James Patterson and Mark Sullivan, the book Private Paris tells the story that several members of France's cultural elite are found dead-murdered in stunning and symbolic fashion while Jack Morgan is pressed into duty to track down a young girl who is on the run from a brutal drug dealer. It's expected to be published on March 14, 2016.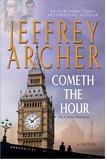 Cometh the Hour (Jeffrey Archer)
Cometh the Hour is the penultimate book in the Clifton Chronicles and like the five previous novels which where all New York Times bestsellers, showcases Jeffrey Archer's extraordinary storytelling with his trademark twists. The novel opens with the reading of a suicide note, which has devastating consequences for Harry and Emma Clifton, Giles Barrington and Lady Virginia. It will be published on February 16, 2016.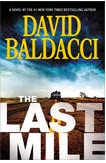 The Last Mile (David Baldacci)
Following Memory Man, the no.1 NYT bestselling author David Baldacci returns with his new thriller The Last Mile featuring detective Amos Decker who is one of the most unusual detectives any novelist has dreamed up. In this new novel, Baldacci weaves a suspenseful story right up the climactic face-off between these complex and compelling characters. Thriller fans who love elusive, taunting criminals can't miss this book that will be available on April 19.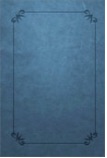 All Summer Long (Dorothea Benton Frank)
Filled with her trademark wit, poignant themes, and rich characters, the perennial New York Times bestselling author returns with a sensational novel that follows the travels of one couple though a tumultuous summer. This irresistible story is home to captivating characters as funny, complicated, and real as our best friends - husbands and wives, mothers and daughters , friends and family who wrestle with the complexities, pain, and joys familiar to us all.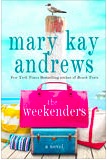 The Weekenders (Mary Kay Andrews)
To publish on May 17, this book is mainly about Riley Griggs who is informed her island home is being foreclosed when she is waiting for her husband on Belle Island at one Friday afternoon. She turns to her island friends for help but each of them has secrets and the clock is ticking as the mystery deepens. Riley must find a way to investigate the secrets of Belle Island, the husband she might not really know, and the summer that could change everything.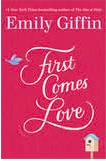 First Comes Love (Emily Giffin)
In a dazzling, delightful new novel that's quintessential Emily Giffin, the no.1 New York Times bestselling author of Something Borrowed, Where We Belong, and The One & Only introduces a pair of thirty-something sisters who find themselves asking: If love, marriage, and children don't arrive in the usual order, which comes first? It seems the title of the book has already given the answer to the question. The book is expected to be published on June 28, 2016.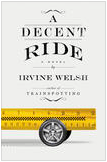 A Decent Ride (Irvine Welsh)
Irvine Welsh returns to Edinburgh, the home of Trainspotting and so many of his novels since, this time with a new novel featuring one of his most compelling and beloved characters - 'Juice' Terry Lawson, that's thick on the Scottish brogue, heavy on the filth and masterful in its comedic timing, first seen in Glue. This novel will be published to the world on February 2nd, 2016.
More Notes About iBooks/iBooks Store
iBooks is an e-book application developed by Apple Inc. for its iOS and OS X operating systems and devices. With iBooks, you can read everything from the classics to new bestsellers on your iPad, iPhone, iPod touch and Mac. Choose from more than 2 million titles on the iBooks Store, where you can also download free samples of book and early excerpts of new titles before they're available. You can also access to all the books in your library on all your iOS devices using iCloud and automatically pushes bookmarks, notes, and highlighted passages to every device so you can always pick up right where you left off.
Besides, to view the iBooks sold on iBooks store, you must make sure your iOS devices is with iOS 4.3.3 or later and iBooks is 1.3.1 or later, or a Mac with iBooks 1.0 or later and OS X 10.9 or later. Otherwise you may meet some problems when reading those iBook files on your Apple devices.
Useful Tips to Read iBooks on Kindle, Nook, Kobo...
Now here comes the problem, since it has limits when reading iBooks on required devices, what if you prefer to read the iBooks on other eReaders, like the more popular Amazon Kindle or Nook tablet? What are the requirements to make iBooks readable on those non-Apple eReaders? Because of the DRM protection applied on the iBook ePub files, you can't directly transfer the iBooks to non-Apple-approved eBook readers as to iOS devices. Currently the most effective way to read DRM-ed iBooks on any eReader as you like is to find a solution to remove DRM completely from the iBooks in your library and then convert the non-DRM iBook ePub to other common eBook formats supported by Amazon Kindle, Nook, Sony tablet, Kobo, etc.
There are two great iBook DRM removal tools in the market allowing you easily get rid of DRM lock from any protected iBook ePub file by preserving the original meta info. One is the well-known freeware Requiem. The other is TunesKit iBook Copy for Mac. Both programs are capable of making copy of the DRM-protected iBooks to DRM-free ePub files at fast speed. The big difference is that the former has stopped giving updates for a long time and currently only supports Mac OS X 10.6 or lower, while the latter is in frequent updates and fully compatible with the latest Mac OS X 10.11 EI Capitan and iBooks 1.4. You can download the free trial version of this smart iBook DRM remover as below and follow this tutorial to learn how to remove DRM from iBooks with TunesKit iBook Copy for Mac: How to Convert iBooks to Amazon Kindle eReaders >>

Matt Smith is an amateur writer engaged in Tuneskit in 2013. He is a movie lover who write a lot of movie reviews for many websites and blogs.