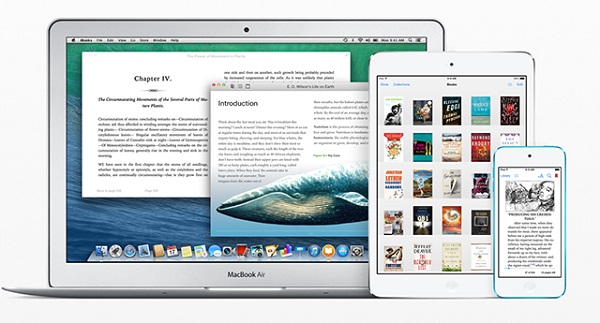 "2017 is proving to be a remarkable year for books" iBooks editors noted once. As the year of 2017 is coming to the end, there must be various eBooks that we can't miss to read on iBooks store. It's worth putting the top most anticipated eBooks to the collection for iOS readers. Are you also looking for something stunning and great to read? Here is the complete list of iBooks eBook bestsellers of 2017 from business & personal finance to Sci-Fi & fantasy.
iBooks Bestsellers of 2017 – Top 6 Most Popular iBooks eBooks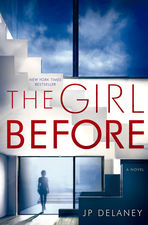 #1. The Girl Before by JP Delaney
Price: $13.99 Release Date: Jan 24, 2017 Category: Mysteries & Thrillers
When it comes to The Girl Before, most of us will believe that it was written by JP Delaney. Actually, the real name of the author called Tony Strong, since Delaney is a pseudonym via searching on Google. Jane gets the chance to live in an ultra-minimalist house designed by an enigmatic architect. As a condition, she needs to abide by a long list of strict rules. When she move to this mysterious house, she discovers that Emma, the previous tenant, met a mysterious death there and begins to distrust whether she will rep Emma's story.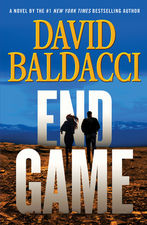 #2. End Game by David Baldacci
Price: $14.99 Release Date: Nov 14, 2017 Category: Mysteries & Thrillers
As a return work of David Baldacci, New York Times bestselling author, End Game is his most breathtaking thriller yet with the captivating characters and astonishing twists. Will Robie and Jessica Reel are two core figures. As the requirement of government, they have the duty on secretly taking out the people who plot violence and mass destruction against the United States. Through every mission, one man has always had their backs: their handler, code-named Blue Man. But the Blue Man is missing and story is continuing.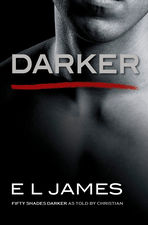 #3. Darker - Fifty Shades Darker as Told by Christian
Price: $13.99 Release Date: Nov 28, 2017 Category: Contemporary
Erika Mitchell, also well known as her pen name E. L. James, is an English author. For the purpose of revisiting the world of Fifty Shades with a deeper, Darker focuses on the love story enthralled millions of readers all over the world. Their scorching, sensual affair ended in heartbreak and recrimination, but Christian Grey has no idea on forgetting Anastasia Steele and decided to win her back. As a consequence, he starts to suppress his darkest desires, control his special needs, and love Ana on her own terms.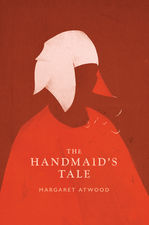 #4. The Handmaid's Tale by Margaret Atwood
Price: $9.99 Release Date: Apr 25, 2017 Category: Fiction & Literature
The Handmaid's Tale is a dystopian novel and was originally published in 1985. Set in the near future, this novel it describes life in what was once the United States and is now called the Republic of Gilead. The story is told through the eyes of Offred, one of the unfortunate Handmaids under the new social order to reveal the bizarre consequences for the women and men because the regime takes the Book of Genesis absolutely at its word.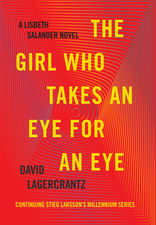 #5. The Girl Who Takes an Eye for an Eye by David Lagercrantz
Price: $13.99 Release Date: Sep 12, 2017 Category: Mysteries & Thrillers
As the fifth novel in the Millennium series, The Girl Who Takes an Eye for an Eye is the second novel in this series not authored by the series' creator, since the original author, Siteg Larsson died due to a heart attack in 2004. Salander is serving a sentence due to computer crime. In prison, Salander was disturbed by that one prisoner bullied a Bangladeshi prisoner. At the same time, her original helpful guardian, Holger Palmgren, visited Sarandde with disturbing news from her past. Therefore, Salander calls on Blomkvist for help.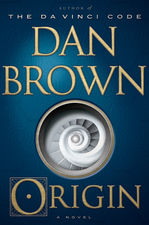 #6. Origin by Dan Browny
Origin is a 2017 science fiction mystery thriller novel. This novel tells a story happened on the ultramodern Guggenheim Museum Bilbao. Robert Langdon, Harvard professor, went to museum to attend a major announcement – the unveiling of a discovery that "will change the face of science forever." In this announcement, Edmond Kirsch, one of the Landon's excellent students at Harvard, is going to reveal an astonishing breakthrough that will answer two of the fundamental questions of human existence. But this wonderful evening have end at sudden chaos. More important thing is that Kirsch's precious discovery is on the verge of losing.
More Tips: Make iBooks Bestselling eBooks Available on More Devices
When you go to the iBooks store, and purchase and download one of the bestseller eBooks mentioned above, you will see the requirement that in order to view this iBooks ebook, you should have an iOS device installed iBooks 1.5 or later, or a Mac with iBooks 1.0 or later and OS X 10.9 or later. From this hint, you can know that you are only allowed to read iBooks eBooks on Apple ecosystem, such as iPhone, iPod Touch, iPad, as well as Apple TV 4K, since iBooks are encrypted by Apple's FairPlay DRM technology in order to avoid unlicensed sharing. But, what you can do when you would like to read iBooks DRM eBooks on non-Apple e-Readers, like Amazon Kindle, Nook Tablet, Sony e-reader, etc? Actually, to read iBooks bestselling eBooks on almost all e-Readers, the only thing you should do is to remove DRM protection from eBooks purchased and downloaded from iBooks store with the help of TunesKit iBook Copy for Mac, a professional iBooks DRM removal solution on the market. It can work at 30X faster speed while breaking iBooks DRM lock. When you have converted protected iBooks files to DRM-free iBooks e-books, if you can't read them on non-Apple e-Readers because of the format's compatible issue, you can use some free e-book converters, such as Calibre to convert the formats. After that, you can make iBooks e-book bestsellers readable on any non-Apple devices freely.

Matt Smith is an amateur writer engaged in Tuneskit in 2013. He is a movie lover who write a lot of movie reviews for many websites and blogs.