Celebrated most commonly on December 25 every year, Christmas is one of the most grand and important traditional festivals among billions of people around the world. In the past, Christian Day was focused on commemorating the birth of Jesus Christ, while, nowadays, Christmas is the time for family and friends to get together and exchange gifts. There is no doubt that Christmas Day is the most anticipated holiday for kids with so much clamor and resonance, since kids could wait for the arrive of Santa Claus, decorate the Christmas tree with all family, get pretents from their parents, etc. Today is December 19, which means that the annual festival, Christmas Day will come only five days later. Have you alreadly decided what special gifts to send to your lovely kids? If not, why not choose some 2017 wonderful e-books with Christmas theme for your kids so that you can share these e-books with your children to give them more entertainment and love by spending the last days of 2017. Here we spotlight top 9 children's e-books of Christmas in 2017 to read by themselves or have read to them, so you can make the final decision from best 9 amazing choices.
Top-Rated 9 Best Christmas Themed e-Books for Kids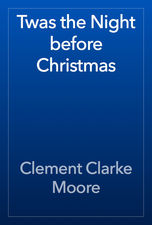 #1. Twas the Night Before Christmas
When it comes to this book, most of us will remember the classic long Christmas poem "Twas the Night Before Christmas," since it is one of the most popular poems among billions of people, the young and old. Because some parents think that Santa Claus coming from the chimney could mislead their children, the first version as the first smoke-free edition of story was published and won a Gold Medal. This book is filled to the brim with all the trappings of the holiday, from dancing sugarplums to flying reindeer.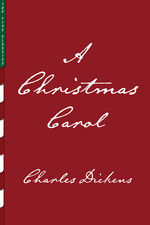 #2. A Christmas Carol
Written by Charles Dickens, A Christmas Carol tells the story of Ebenezer Scrooge, a miserly old curmudgeon. He gets a chance to redeem himself through the intervention of four Spirits on Christmas Eve. As one of the immortal classic novels of Dickens, this stunning book includes the original color illustrations by John Leech as well as another 20 woodcut engravings by Sol Eytinge Jr.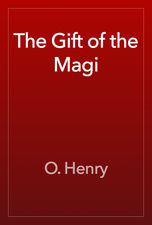 #3. The Gift of Magi
Written by O. Henry (a pen name), actually namely William Sydney Porter, The Gift of Magi is a short story about a young married couple who get into dilemma buying secret Christmas presents for each other. Although they both have made a great sacrifice for each other, the discovery of what each has done fills them with despair and they realize that the true gift can be found in their humble apartment. This story is a moral lesson about gift-giving, and it has been a popular one for adaptation, especially for presentation at Christmas time.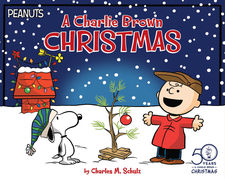 #4. A Charlie Brown Christmas
It's bound to be a white Christmas with this classic. Christmas is almost here on the Snoopy's doghouse with ice-skating, Christmas carols and little tree. Everyone is filled with joy and excitement in this holiday celebration expect for Charlie Brown. Therefore, Peanuts gang is here to let Brown know the true meaning of Christmas. After that all of them have an unforgettable Christmas Day.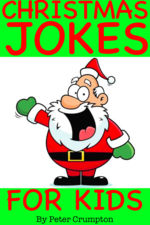 #5. Christmas Jokes for Kids
No matter you are an adult or kid, you can't deny that every kid loves Christmas, since they can get favorite gifts and become more joy and happiness during the last days of 2017. Want to get more entertainment with your kids, please don't miss this useful book, Christmas Jokes for Kids, which will keep your kids entertained and laughing for hours with a selection of awesome Christmas Joke.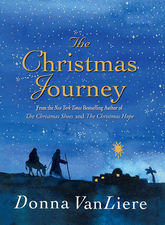 #6. A Christmas Journey
A Christmas Journey is one of the most powerful stories based on the theme of fiction and literature. The core of this Journey is a common carpenter and a simple peasant girl. Although books go out of print, the journey of Joseph and Mary and her delivery inside a common barn continues to bless and inspire hope in people all over the world.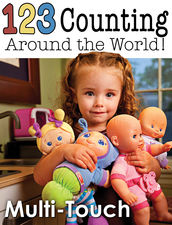 #7. 123 Counting Around the World
If you have a little kid, you can't miss this amazing e-book, namely 123 Counting Around the World as the Christmas gift for your kids. With this e-book, you can teach your child numbers while getting a full knowledge of different countries and cultures around the world.
Besides, it's not only an e-book, but also a toy, since your children can play with more than 60 different pop-up pages, featuring animations, photography and videos of real kids from the true life.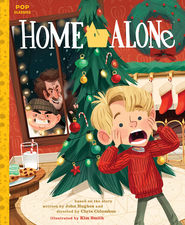 #8. Home Alone
Home Alone is a perfect nostalgic gift alongside family holiday classics with the amusing read-aloud story and enchanting, immersive illustrations. An eight-year-old boy, Kevin was left behind alone before Christmas, and as a result, he needs to decorate his house by himself.
What's worse, two crooks enter to his house. And then what happened? Will his family return in time or Christmas? In short, this story comes true kids' dream of being home alone.
#9. How the Grinch Stole Christmas
It is an incomplete holiday season without the How to Grinch Stole Christmas as the ultimate Dr. Seuss Christmas classic. Everyone who lives in Who-ville likes Christmas very much, but the Grinch, living in the north if Who-ville, does not. The Grinch hates Who-ville's holiday celebrations, and plans to steal all the presents to prevent Christmas from coming. To his surpirse, Christmas comes anyway, and the Grinch discovers the true meaning of the holiday.
More Tips: Read 2017 iBook Christmas e-Books on Any Devices
Although we have talked about the most popular Christmas e-Books for kids to add the atmosphere of Christmas holiday and make an unforgettable Christmas with your children during the last days of 2017, up to now, we don't involve where to buy these Christmas themed e-books. Since there are some biggest retailing giants online, such as iTunes store and Amazon, you can easily purchase and download these kids' Christmas e-Books. If you are an Apple fans, iTunes store is the recommended place to gift e-books to your kids.
But before you purchase iBooks eBooks as the Christmas gifts for kids, please well know that iBooks eBooks are encrypted by FairPlay DRM technology, which means that you can't read legally purchased e-books on your other e-Readers, such as Amazon Kindle, Kobo e-Reader, Nook Tablet, etc. That's to say, if you would like to read your iBooks on Amazon Kindle, you should buy these e-books again from Amazon. Alternatively, you can remove DRM from iBooks e-book files with the help of TunesKit iBook Copy for Mac breaking annoying DRM lock, and then you have access to sync DRM-free iBooks e-books to any non-Apple devices. Hence, you can enjoy 2017 Christmas e-books with your kids at anywhere and anytime. By the way, if you have no idea about removing DRM protection from iBooks eBooks with TunesKit, you can visit this source page: How to Remove DRM from iBooks Losslessly.

Matt Smith is an amateur writer engaged in Tuneskit in 2013. He is a movie lover who write a lot of movie reviews for many websites and blogs.