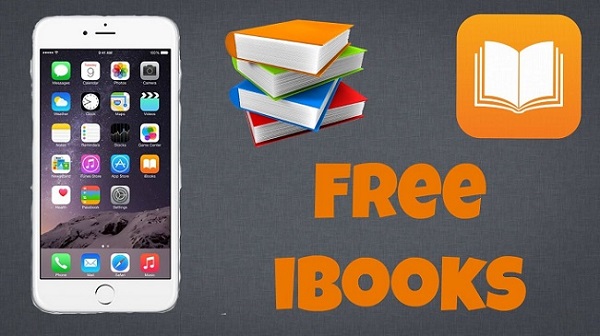 Apple's iBooks app has made it easy for us to read e-books on our iPhone, iPad or other iOS devices on the go. With iBooks in hands, we can easily browse the book library on a beautiful bookshelf, tap an eBook to open it, flip through pages with a swipe, or bookmark our favorite passages as we like. For iBooks users who are looking to build your digital library with high-rated books but on a budget, we are listing our collection of the top 10 best free books for you to download from iBooks store.
Note: If you are using non-Apple e-readers, like Amazon Kindle, Nook, Kobo, etc. but still want to read iBooks on those devices, you can use TunesKit iBook Copy for Mac to get rid of the DRM protection from iBooks .epub and .ibooks e-book files completely. For more details about how to easily crack DRM from iBooks with this smart iBooks DRM remover, you are suggested to follow this tutorial: How to Remove DRM from iBooks with TunesKit >>
Top-Rated 10 Best Free Titles from iBooks You Can't Miss
#1. Price and Prejudice - by Jane Austen (Fiction & Literature)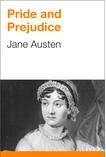 Jane Austen's much beloved classic never fails to make our hearts flutter. Witnessing the novel's bright and independent heroine Eliza Bennet melt the heart of the cool, aloof nobleman Mr. Darcy is a wonderfully satisfying experience. Adversaries at first in the endless rounds of balls, parties and social gatherings, they soon develop a grudging respect for one another that blossoms into romance when each comes to appreciate the tender feelings that course beneath the veneer of their propriety and reserve. Full of warmth and wit, Pride and Prejudice reminds us that sometimes we need to overcome our preconceptions in order to find love.
#2. The Adventures of Sherlock Holmes - by Conan Doyle (Mysteries & Thrillers)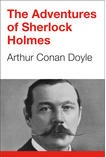 The Adventures of Sherlock Holmes is a collection of twelve short stories, featuring Conan Doyle's fictional detective Sherlock Holmes. In general, the stories in this book identify, and try to correct social injustices. Holmes is portrayed as offering a new, fairer sense of justice. All of the stories within The Adventures of Sherlock Holmes are told in a first-person narrative from the point of view of Dr. Waston, as is the case for all but four of the Sherlock Holmes stories. The stories were well received and Sherlock Holmes has been adapted numerous times for both films and plays, and the character has been played by over 70 different actors in more than 200 films so far.
#3. Alice's Adventures in Wonderland - by Lewis Carroll (Fiction & Literature)
Mix equal parts creativity, bewilderment, and complete nonsense and you have Alice's Adventures in Wonderland. It tells of a girl named Alice falling through a rabbit hole into a fantasy world populated by peculiar, anthropomorphic creatures. That's when things start to get weird. The tale plays with logic, giving the story lasting popularity with adults as well as with children. It is considered to be one of the best examples of the literary nonsense genre. Its narrative course and structure, characters and imagery have been enormously influential in both popular culture and literature, especially in the fantasy genre.
#4. A Tale of Two Cities - by Charlies Dickens (Fiction & Literature)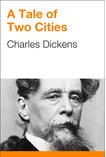 As one of the most famous works of fiction ever written, A Tale of Two Cities presents a portrait of Paris and London in the year before and after the French Revolution. The novel depicts the plight of the French peasantry demoralized by the French aristocracy in the years leading up to the revolution, the corresponding brutality demonstrated by the revolutionaries toward the former aristocrats in the early years of the revolution, and many unflattering social parallels with life in London during the same period. This book addresses the fundamentally dual nature of humanity, and a reflects on what it means to do the right thing, regardless of how the world perceive it.
#5. Metamorphosis - by Franz Kafka (Fiction & Literature)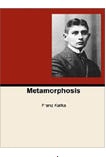 Metamorphosis is a novella by Franz Kafka, first published in 1915. It has been cited as one of the seminal works of fiction of the 20th century and is studied in colleges and universities across the Western world. The story begins with a traveling salesman, Gregor Samsa, waking to find himself transformed into a large, monstrous insect-like creature. The rest of the story deals with Gregor's attempts to adjust to his new condition as he deals with being burdensome to his parents and sister, who are replused by the horrible, verminous creature Gregor has become. This book is a thought-provoking fable about the effects of illness on relationships and the way lives can fall apart in an instant.
#6. Ulysses - by James Joyce (Fiction & Literature)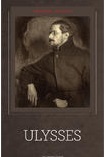 Written by Irish writer James Joyce, Ulysses was first serialized in parts in American journal The Little Review and then published in its entirety in 1922 in Paris. It's considered to be one of the most important works of modernist literature and has been called "a demonstration and summation of the entire movement." It follows the passage of Leopold Bloom through Dublin during an ordinary day. The title of the work alludes to the hero of Homer's The Odyssey and the book draws parallels between the characters and events of the two classics. Despite the exegetical industry that has sprung up in the last 75 years, Ulysses is also a compulsively readable book.
#7. Adventures of Huckleberry Finn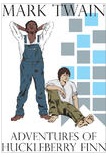 Commonly named among the greatest and most controversial novels in American history, Adventures of Huckleberry Finn began as a sequel to Mark Twain's incredibly popular The Adventures of Tom Sawyer. Huck Finn is a mischievous boy, caught between a confining life with his legal guardian and an abusive life under his drunkard father. Then he fakes his own death, teams up with a runaway slave named Jim, and takes off on a raft down the Mississippi River. The book is noted for its colorful description of people and places along the Mississippi River. Perennially popular with readers, this book has also been the continued object of study by literary critics since its publication.
#8. War and Peace - by Leo Tolstoy (Fiction & Literature)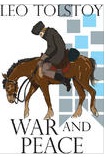 This novel tells an astonishingly ambitious, profoundly personal and vastly extensive story of Russia in the age of Napoleon. Leo Tolstoy's novel is simply put, too big to fit into any literary genre. It features a cast of hundreds, yet paints intimate portraits of their intersecting lives as they move between prosperity and despair. The actions shifts back and forth between Moscow, the city of the people, and the decadent St. Petersburg; and shifts from royal ballrooms to brutal battlefields. Few writers have ever attempted to create a work so massive in scope and complex in themes, and none have succeeded quite the way Tolstoy has.
#9. Emma -by Jane Austen (Romance)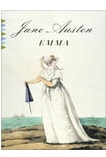 Written by Jane Austen, Emma is a novel about youthful hubris and the perils of misconstrued romance. As the name suggests, this book tells a story about a beautiful girl named Emma. Noted for her beauty and cleverness, Emma is somewhat wasted in the small village of Higbury but takes a great deal of pride in her matchmaking skills. Unique among other women her age, she has no particular need to marry. She is in the unique situation of not needing a husband to supply her fortune. This novel has been adapted for several films, many television programs, and a long list of stage plays.
#10. Grimm's Fairy Tales - by Jacob Grimm & Wilhelm Grimm (Fiction & Literature)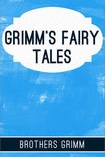 Also known as Children's and Household Tales, Grimm's Fairy Tales is a collection of German fairy tales by Grimm brothers. Jacob and Wilhelm. From the land of fantastical castles, vast lakes and deep forests, the Brothers Grimm collected a treasury of enchanting folk and fairy stories full of giants and dwarfs, witches and princesses, magical beasts and cunning children. From classic such as "The Frog Prince" and "Hansel and Grettel" to the delights of "Old Sultan", all hold a timeless magic which has enthralled children for centuries. The influence of these books was widespread and the tales themselves have been put to many uses.

Matt Smith is an amateur writer engaged in Tuneskit in 2013. He is a movie lover who write a lot of movie reviews for many websites and blogs.