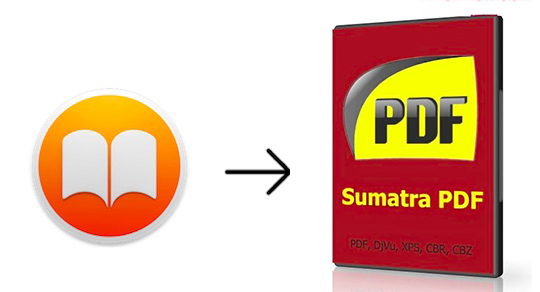 Everything You Should Know about Sumatra PDF
When talking about Sumatra PDF, most of us would think that it's a special format of PDF. Actually, Sumatra PDF is a free open-source document viewer, that's to say, it's one of the wonderful e-book readers. Although it's designed exclusively for Microsoft Windows, with the help of WINE, it also can run under Linux. Plus, Sumatra PDF e-Reader is an available application, which can be saved to Could storage service and USB flash drive so that you can read eBooks with this smart eReader on any PC. The most big-ticket feature of Sumatra PDF is its faster speed and ease of use without any fancy extra. It's also worth mentioning that PDF reader can not only support PDF format, but also MOBI, EPUB, CBZ, CBR, CHM, XPS, DiVu e-book files. Obviously, Sumatra PDF is a professional PDF and eBook e-Reader and organizer for us to read eBooks with ease.
Can We Read iBooks on Sumatra PDF
With the easy-to-use interface, fast speed and various supported eBook format, you can easily carry this e-book Reader anywhere to read your e-book library. However, if you are an iBooks addict, and have purchased thousands of eBooks from iBooks store, you should be well noted that Sumatra PDF is not compatible with iBooks e-books due to different format and FairPlay DRM protection. Therefore, is there any effective ways for you to read iBooks on Sumatra PDF? Fortunately, the answer is yes. Here, in this article, we'll introduce a simple approach to get iBooks eBooks readable on Sumatra PDF.
How to Convert DRM iBooks on Sumatra PDF
In order to prevent unlicensed sharing, just like other Apple's application, for example, movies and TV episodes purchased and rented from iTunes store are encrypted by FairPlay DRM copyright protection, so do iBooks eBooks. Due to DRM restriction, e-books purchased from iBooks can be recognized by Apple-approved devices, such as iPhone, iPad and iPod Touch. If you want to read DRM iBooks on this easy-to-use Sumatra PDF e-Reader, you must remove DRM protection from these iBooks eBooks completely with a third-part iBooks DRM removal tool.
Part 1. Get Rid of DRM from iBooks eBooks
When it comes to the best iBooks to Sumatra Converter, the first software coming up to my mind must be TunesKit iBook Copy for Mac, the most excellent iBooks DRM removal. Developed by TunesKit Studio, iBook Copy for Mac is specialized in stripping DRM limitation from protected iBooks ePub files and copying these DRM-ed eBooks from iBooks store to unprotected eBooks that can be readable on many other e-Readers. What's more, you don't need to worry about the output quality problem, since this iBooks DRM remover can work at a 30X faster speed with nearly 100% original quality preserved. Now, you can follow the step-by-step guide to read DRM eBooks on Sumatra PDF.
Step 1

Import iBooks protected eBooks to TunesKit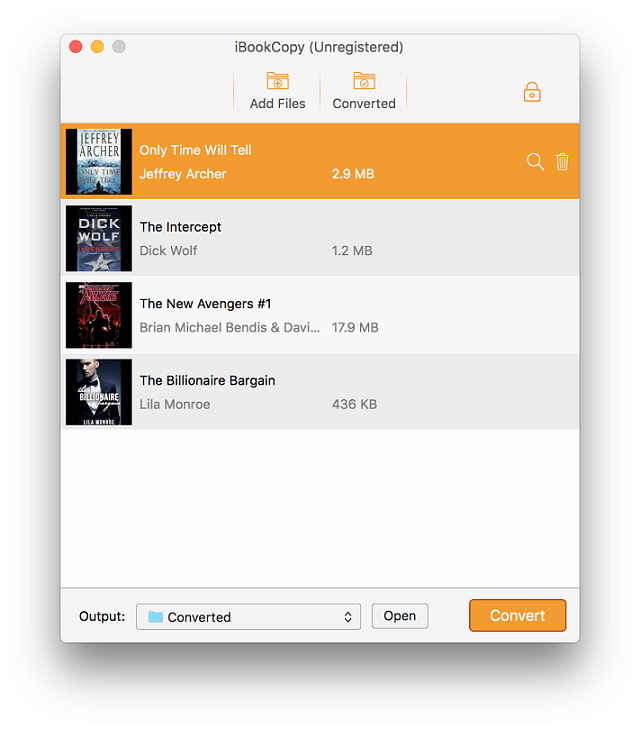 Double click to open TunesKit iBook Copy for Mac, and then there are two ways for you to add purchased DRM iBooks. One is to touch the "Add Files" button at the bottom left of main interface. The other way is as easy as dragging and dropping.
Step 2

Select the output settings

This step is dispensable. You can customize the imported DRM iBooks by changing the parameter, such as book author, cover, publisher, date, output destination, and more. But you can also skip this step to be by default.
Step 3

Begin to remove DRM from iBooks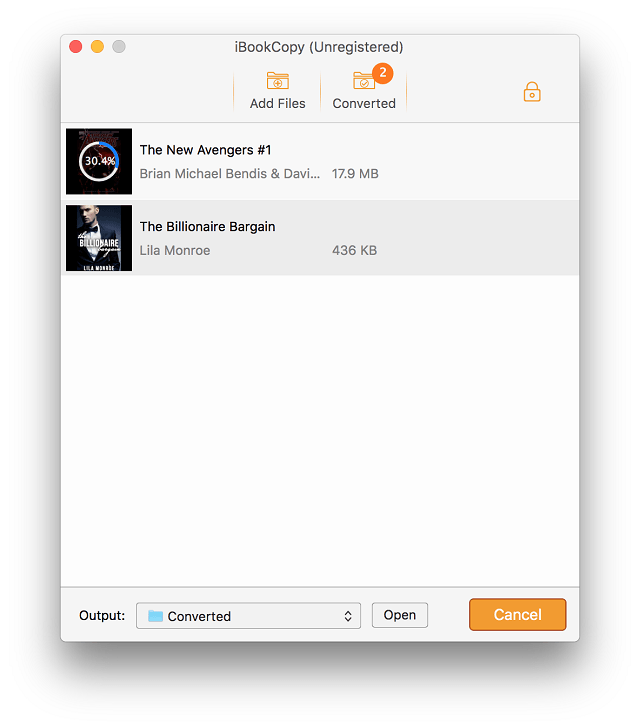 When all settings are ready, you can tap the "Convert" option to strip DRM protection from iBooks ePub files with ease. By the way, it also supports batch conversion.
* Video tutorial to Remove DRM Protection from iBooks with TunesKit
You can also simply view this video demo to learn how to strip the DRM from iBooks with iBook Copy for Mac with ease.
Part 2. Transfer DRM-free iBooks to Sumatra PDF
Although most of iBooks ePub files are compatible with Sumatra PDF, a few of iBooks non-DRM eBooks are not readable on Sumatra PDF. The direct solution to avoid the bug is to convert these unprotected DRM iBooks files to Sumatra compatible format, PDF. Calibre, the free eBook converter, seems the best eBooks converter to transfer iBooks DRM-free e-books to Sumatra PDF.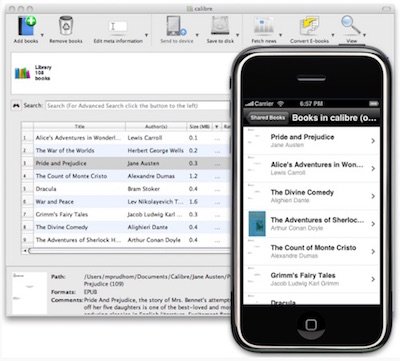 If you have never heard of this converter, you can visit its official website: www.calibre.com to get this eBook management app for free. For the complete tutorial to convert iBooks ePub files to Sumatra PDF format with Calibre, you can visit this source page: How to Convert DRM-free iBooks ePub with Calibre >>