Q: I have received a wonderful e-book reader, called ONXY BOOX Monte Cristo 3 from my mom as the Christmas surprised gift, since I usually read e-books on my bed while turning off the light in my bedroom. Mom thinks this habit of reading books will cause poor eyesight. But my mom doesn't know that I purchased and downloaded e-books from iBooks store, and this heartwarming BOOX e-reader is not compatible with iBooks eBooks. So, I'm here and wonder to know is there a simple yet professional solution to make iBooks eBooks readable on ONYX BOOX Monte Cristo 3?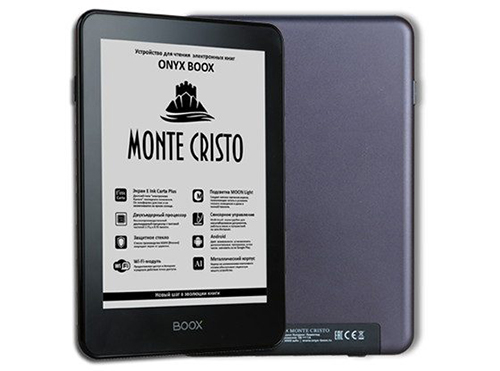 Overview of ONYX BOOX Monte Cristo eBook Reader
ONYX BOOX Monte Cristo 3 is one of the premium quality e-book readers produced by ONYX international Inc. Equipped with the 6-inch latest E Ink Carta Plus screen made by "electronic paper" technology, this Monte Cristo 3 has a lighter base and higher contrast compared to previous BOOX e-Readers and it makes you comfortable to enjoy digital books in bright sunlight. By adopting unique MOON Light technology, this BOOX e-Reader enables you to read e-books under the poor lighting condition, even in the dark without damaging your eyesight. Powered by Android 4.2, operating system with Dual-core processor, BOOX Monte Cristo 3 has the RAM of 512MB, the internal storage of 8GB, as well as a up to 32 GB of microSD slot. Due to the high efficiency, it provides the access to store a large e-book library.
Best Solution to Read iBooks DRM eBooks on BOOX eBook Reader
Monte Cristo 3 enables you to browse the Internet via the WiFi connection and built-in browser. There is no doubt that ONYX BOOX Monte Cristo eBook Reader is a recommendable e-book reader, especially for the one reading e-books in the dark. This smart BOOX e-Reader can support multiple e-book formats, such as PDF, DiVu, MOBI, FB2 and more. However, to iBooks users' disappointment, BOOX Monte Cristo can't recognize iBooks purchased and downloaded e-books. But please don't worry. There is an effective method to convert iBooks eBooks to BOOX eBook reader. Since the key reason you can't read iBooks e-book files on Monte Cristo 3 is that e-Books in iBooks store are encrypted by Apple's FairPlay DRM technology and encoded with .epub files, these ePub DRM iBooks are allowed to read on Apple ecosystem, including iPhone, iPod, iPad Touch, etc. In order to make iBooks protected eBooks available for BOOX eBook reader, you can use TuensKit iBook Copy for Mac to remove DRM protection from iBooks and discover a free e-book converter to convert DRM-free ePub iBooks to BOOX compatible format. You can follow the tutorial below to read iBooks DRM eBooks on ONYX BOOX Monte Cristo 3.
Complete Guide to Sync iBooks DRM Library to BOOX Monte Cristo 3
Developed by TunesKit Studio, iBook Copy for Mac is designed to remove DRM restriction from iBooks protected eBooks. It can work at 30X faster speed with almost all original quality preserved, which means that it can retain all meta info with 1:1 ratio in the unprotected ePub e-books, like book cover, book author, published date, and so on. As for Calibre, it is one of the totally free and open-source e-book converters, which can works on various e-book formats, such as DRM-free ePub, Mobi, PDF as well as AZW. Also it allows users to manage their e-book collections.
Step 1

Import iBooks DRM downloaded eBooks to TunesKit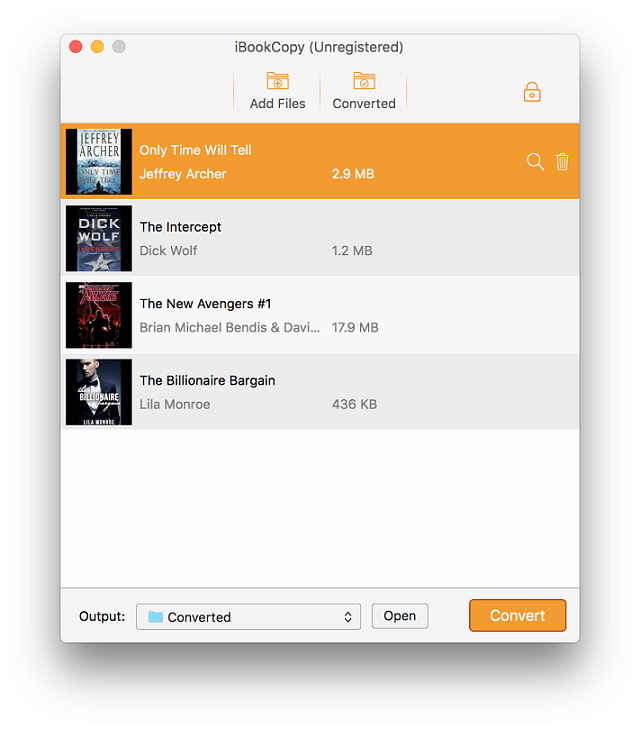 There are two methods for you to import iBooks purchased DRM eBooks to TunesKit software. You can import iBooks DRM files to this smart iBook DRM removal tool by clicking the "Add File" button at the upper left corner of the interface. Or you can drag and drop DRM e-books to the interface of TunesKit software.
Step 2

Remove DRM protection from iBooks eBooks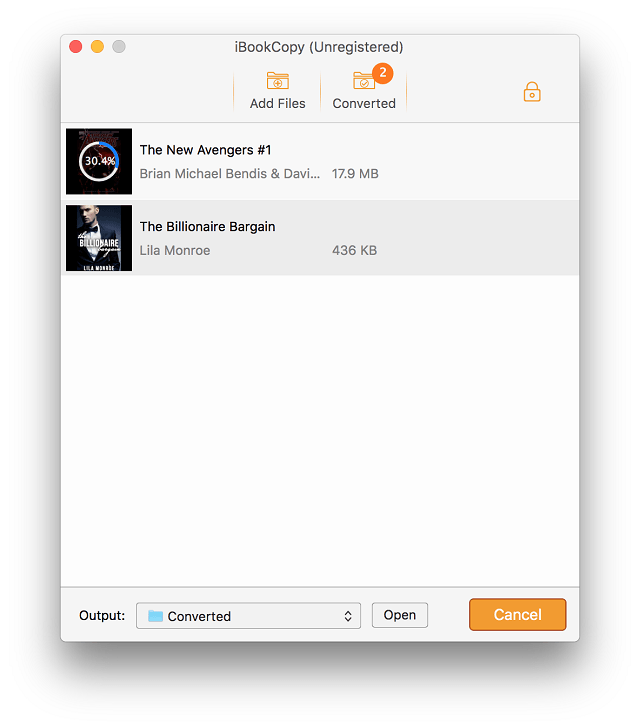 Since TunesKit iBook Copy can support batch conversion, you can import all iBooks that you would like to remove DRM to TunesKit. Once all iBooks files are uploaded successfully, please press the conversion button at the bottom right of the interface to start to break the DRM lock. By the way, before you begin to click the "Convert" option, you can customize DRM eBooks by changing the book author, book cover, etc.
Step 3

Define the output format with Calibre for Monte Cristo 3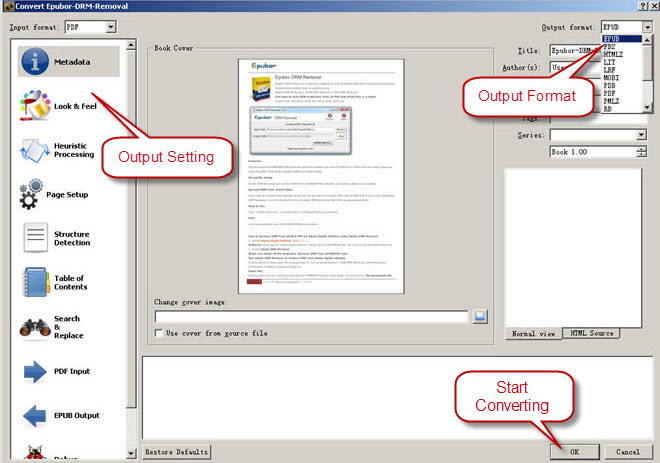 When you get the unprotected iBooks e-books, you need to launch Calibre and import DRM-free iBooks files to Calibre by tapping "Add books" tab. And then, you can touch the "Convert books" button from the main menu, a new window will pop up, in which you can choose one of the BOOX compatible formats like Mobi as the output format. After that, you need to click the "OK" button to start converting iBooks e-books. Once conversion process finished, the only thing you should do is to copy & paste iBooks e-books to ONYX BOOX Monte Cristo eBook Reader for reading.