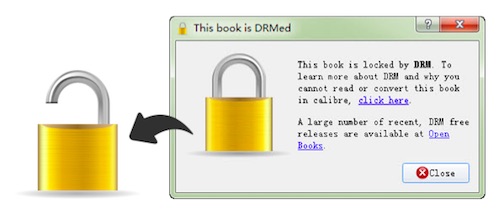 When you buy eBooks from Amazon or Apple, you may probably think they are yours now since you pay money for those items. Well, that's totally wrong. In fact, you didn't buy anything, and you don't own that book you just paid for. That's a sad story but it's the truth. Technically speaking, due to the DRM (Digital Rights Management) policy, Amazon Kindle content is licensed, not sold to you by the content provider. Amazon can take the book away at any time – simply remove it from your device remotely and delete your account. And for the iBooks you purchased from Apple, you are only allowed to read the eBooks on Apple's own devices because of the DRM restriction.
If you want to take the full ownership of every eBook you purchased, read on the following article. It will show you the complete tutorial to easily strip the DRM from different types of eBooks, including Kindle eBooks, Apple iBooks, and others.
Different Types of eBook DRM You Should Know
Currently, there are 4 kinds of DRM being used on eBooks in total. They are including:
Adobe's ADEPT DRM — It can be applied to EPUBs and PDFs, most third-party eBook readers will be able to read it. Books purchased from Barnes and Noble use this format.
Amazon DRM — Amazon's format is applied to AZW8, KF8, and Mobipocket files. Again, most mainstream readers can understand it.
Marlin DRM — An open industry group that includes Panasonic, Philips, Samsung, and Sony developed the Marlin system.
Apple FairPlay DRM — Apple's approach can only be applied to EPUB files and can only be read by Apple's iBooks app.
How to Remove DRM from Kindle eBooks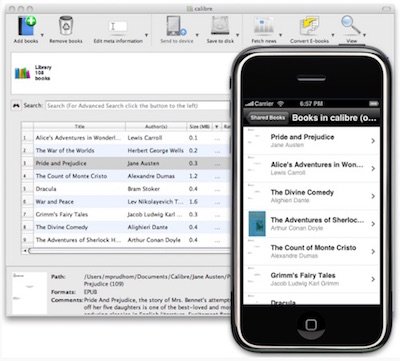 If you buy your books through Amazon, the best solution to de-DRM from the Kindle eBooks could be Calibre, the well-known free and open source ebook library management application that's packed full of useful features. The following guide will show you how to bypass DRM from Kindle books with Calibre step by step.
Things You'll Need
* A copy of Calibre ebook manager. You can download it from calibre-ebook.com.
* A copy of apprenticealf's DRM removal tools for eBooks. It's a zip file you can download from github.com.
* Kindle eBooks you bought and now wish to actually own. These books should all be registered under your Amazon account.
* Amazon's Kindle for PC application.
Step 1

Install Calibre and Kindle for PC

Firstly, install Kindle for PC. Then register Kindle for PC under your account, and download all of the books you wish to remove the DRM from. By default, the DRM-ed eBooks are going to be saved in your computer Documents folder, under My Kindle Content. Now you can install Calibre.
Step 2

Install DRM Removal Plugins

Unzip the downloaded Apprentice Alf's DRM removal plugin bundle into a folder. Go back to Calibre and click the Preferences icon on the top menu. Click Plugins on the bottom row of the pop-up screen, then select Load Plugin from File in the bottom right-hand corner. Navigate to the folder where you unzipped Apprentice Alf's de-DRM bundle, and click Calibre_Plugins. Click Yes on the virus warning that pops up, and you'll be shown a message that confirms the successful installation. An then you need to restart Calibre to get read for the DRM removal process.
Step 3

Remove DRM from Kindle eBooks

Removing DRM is the simplest part of the whole process. Just drag-and-drop your AZW ebooks from My Kindle Content folder into Calibre's main window. Calibre will now crunch some numbers, and add all of your books to its library. As it does this, it creates DRM-free copies of your books, which you can then convert to any other format you wish to use.

Note: The tool will only work when you import books into Calibre for the first time. It will not work if you're converting books between formats. Therefore, if you have already imported DRM books you'll need to remove them from the app and re-import them.
How to Remove DRM from Apple iBooks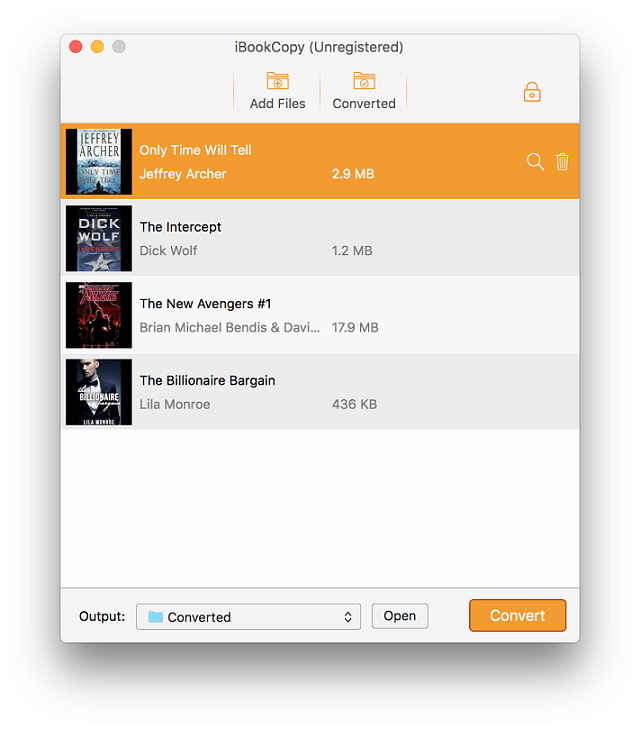 For iBooks users, currently there are only few DRM removal solutions available. The unique workaround is TunesKit iBook Copy for Mac. It's a smart DRM killer for iBooks developed to completely remove DRM from iBooks EPUB with original metadata info kept. You can follow this guide to see how it works to crack DRM lock from iBooks ePub files.
Tools You'll Need
* A copy of TunesKit iBooks DRM removal tool. You can download the application as below:
* iBooks app downloaded from Mac App Store.
* ePub ebooks purchased from iBooks Store.
* Mac machine running OS X 10.9 or later.
Step 1

Load iBooks Files to TunesKit

After successfully launching TunesKit iBook Copy for Mac, you can add the iBook files to the program either via the "Add Files" button or via directly drag-and-drop.
Step 2

Remove the DRM from iBooks

Once the eBooks are imported successfully, you can set the output folder as you wish and then start removing DRM from the iBooks by clicking the "Convert" button at the bottom of the conversion window.

If you'd like to read the iBooks files on your Kindle or other non-Apple e-readers, you can follow this guide: How to Read iBooks on Amazon Kindle >>
How to Remove DRM from Nook, Sony, Kobo eBooks ...
For you who download eBooks from other typical well-known vendors, like Nook, Kobo, Sony, Barnes & Noble, etc., you can try the following solution.
Tools You'll Need
* A copy of ePubor eBook Converter.
* DRM-protected eBooks downloaded from various sources.
* Windows or Mac computer.
Step 1

Import DRM eBooks to ePubor

Install and launch ePubor eBook Converter Ultimate. Click "Add" button to import the DRM-protected eBooks to the program.
Step 2

Select Output Format

Once the eBooks load into ePubor, you can select the output eBook format by clicking "Output Format" option at the bottom-left.
Step 3

Convert eBooks to DRM-free Formats

Click "Convert" button to start converting DRM-ed eBooks to other common formats like ePub, Mobi, or PDF, etc.