Audiobook is getting more and more popular all around. Many people are now choosing audiobooks over physical books and e-books because they are efficient and super convenient. You can literally listen to audiobooks anytime and anywhere.
In recent years, three of the Big Four Tech Giants, Amazon, Google and Apple, are putting more and more into the audiobook segment and everyone is benefiting. So today, we are going to compare three of them and see who is the best audiobook service provider?
No.1 Audible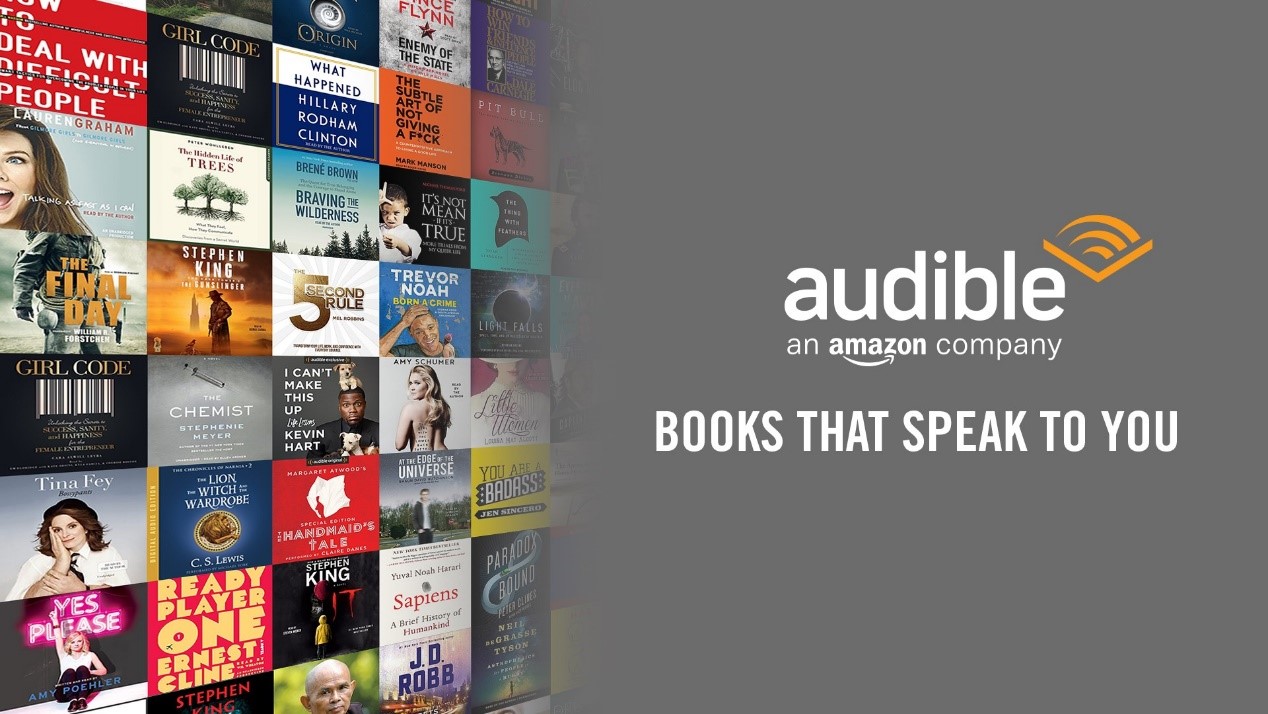 Briefs
Supported by Amazon, one of the America's Big Four technology companies who make its fortune by selling books online at the first beginning, no wonder Audible grows to be the world's largest audiobook producer and retailer.
Special Features
As the most established audiobook service, Audible is home to a library of more than 200,000 audiobooks for you to buy, rent, stream. You can listen to them via its official app on Android, iOS, Windows Phone, and of course on Amazon devices. The best part about Audible is that you can seamlessly switch between your audiobooks and e-books using the "Wispersync for Voice" feature. You can listen on Audible and picking up where you stopped, continue reading on your Kindle.
Pricing
After a 30-day free trial and a free book, Audible charges $14.95 per month for the subscription. You can also get big discounts on audiobook purchases if you have Audible membership.
No.2 Google Audiobooks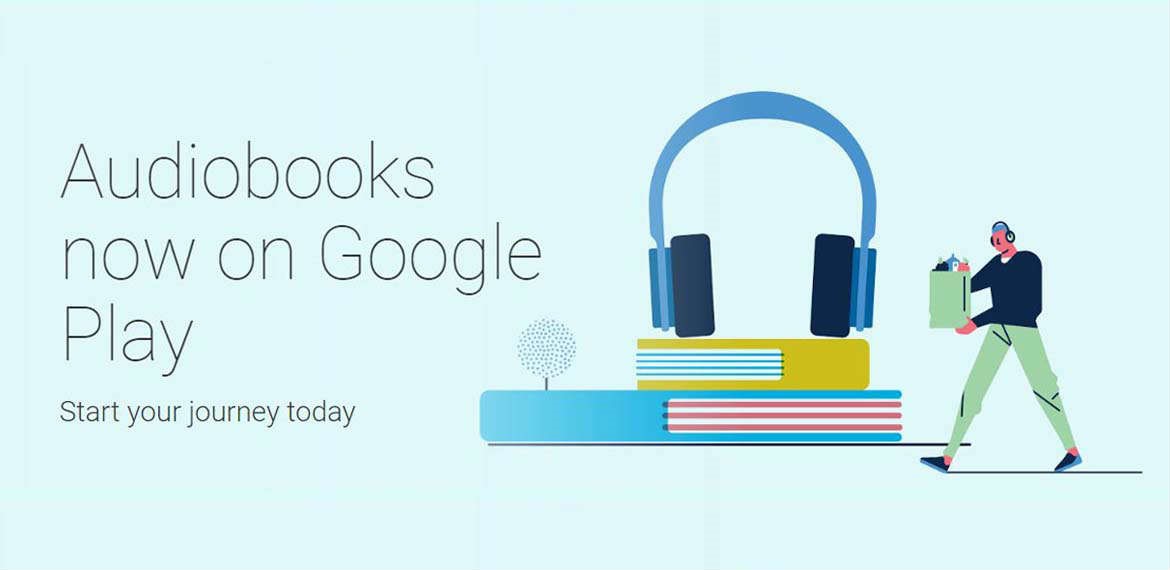 Briefs
There's a saying that Google and Apple are trying to lure audiobook listeners from Amazon. Google is a bit late to join the audiobook contest since it didn't set foot in audiobook selling field until January 2018. But Google still has its own strengths
Special Features
Google Audiobooks is an addition to Google Play Store so you can play audiobooks on all devices through the Google Play Books app, cast audio to any Chromecast device. Or directly ask Google Assistant to read the books for you. Just like Audible, the reading progress will also be synced to both the Book apps and Google Assistant. Google allows family members to share audiobooks without extra fee.
Pricing
Different from Audible, Google adopted a pay-as-you-go price strategy. Google offers a 50% off discount on the first audiobook you buy. If you are a keen audiobook listener, this pricing mode may cost a bit more than Audible. On the other hand, for those who also read paper books and e-books, Google Audiobooks won't tie you to a monthly cost.
No.3 Apple Books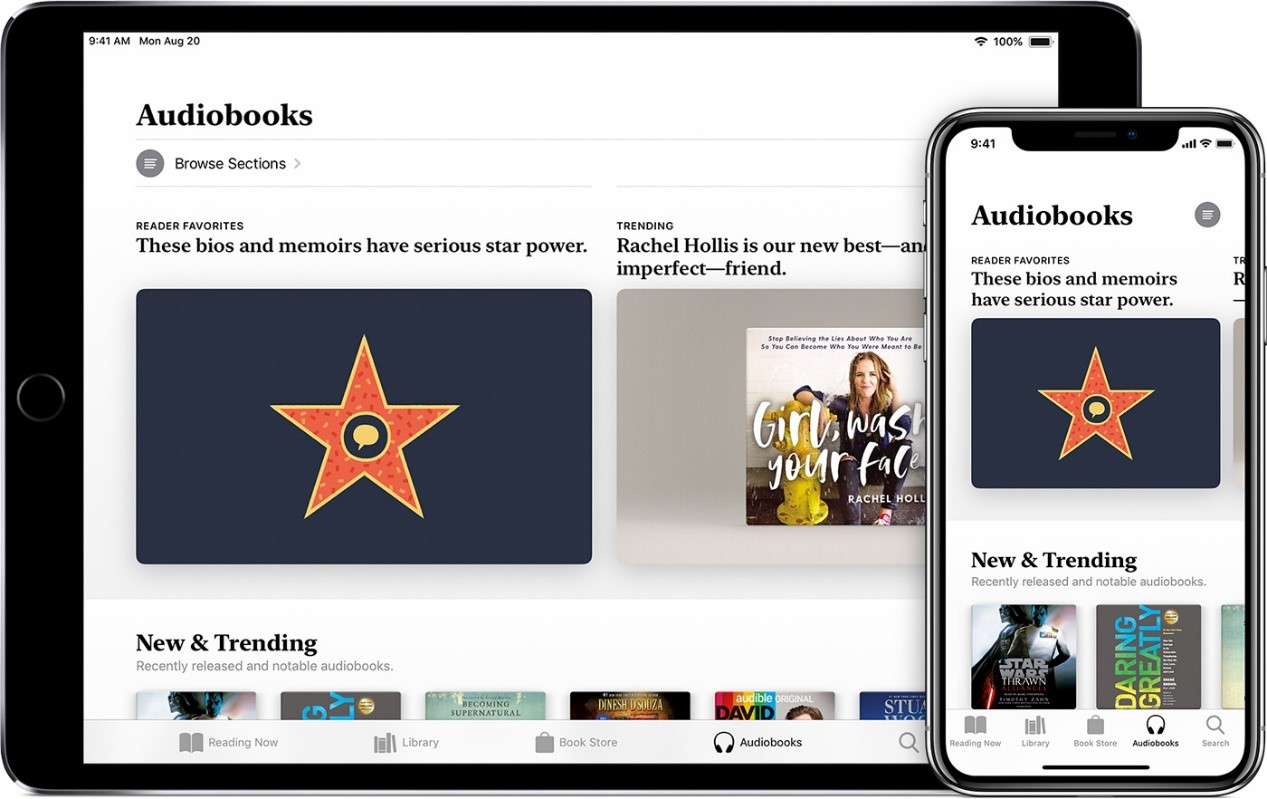 Briefs
Apple separate its audiobook playback and management from iTunes Music Store and move it to the iBooks app since the release of iOS 8.4 in 2015 (after that, iBooks was renamed "Apple Books" in 2018). This change makes it easier to organize your books and keeps random chapters from playing when you shuffle your music library. You have to shop though iBook store on your phone because it doesn't have a web store.
Special Features
Apple books has almost as many selections as Audible especially when it comes to the popular titles. You can buy the books which are hard-to-find elsewhere. One special feature iBook has is the sleep timer, which allows you to set a specific time for playback to automatically stop. It's good to fall asleep to the sound of someone's reading.
Pricing
The pricing of the audiobook on Apple Book is more like Google's. Apple Book doesn't require subscription. On average, the cost of per audiobook on Apple Book is a little higher than many other audiobook services.
Comparison and Verdict
| | | | |
| --- | --- | --- | --- |
| Audiobook Services | Audible | Google Audiobooks | Apple Books |
| Compatibility | Android, iOS, Windows Phone, Windows, Mac | Android, iOS, Windows Phone, Windows, Mac | iOS only |
| Auxiliary Device | Kindle/Amazon Devices | Chromecast/Google Home | iOS Device |
| Audiobook Selection | 200,000+ titles | thousands of titles | almost as many as Audible |
| Format | DRMed AA. & AAX | DRM-free Format | DRMed M4B |
| Pricing | $14.95 monthly subscribtion | pay-as-you-go | pay-as-you-go |
| Special Feature | Wispersync for Voice | Google Assistant Audiobook Reading | Sleep Timer |
First of all, Audible and Google Audiobooks can play on multiple platforms and virtually all devices. While as we all know, Apple Books is limited to Apple devices.
Speaking from the pricing, Audible is better for those keen listeners however Google Audiobooks and Apple Book is more suitable for people who don't listen to audiobook that often. Once you buy an audiobook from Google Play Books or Apple Books, you can keep it forever.
When it comes to audiobook selections, Audible without a doubt is the champion. Apple Book is great when you are just trying to look for a big selection and don't plan to read multiple books each month. Audiobook titles of Google Audiobooks is less than Audible and Apple Books.
There's a lot of good reasons why Audible is always the No.1 in all kinds of lists. Indeed, Audible accounts for 27.16% in audiobook retailing industry, which is half more than the total amount of Google Audiobooks and Apple Books.
Competing with Audible, Google and Apple still have their own user groups. If you are an Apple user, it's very convenient for you to buy audiobooks and keep all your media content in one same place. If Google is able to push audiobooks through its assistant, audiobook listeners could possibly be lured away.
Wrap Up
Where you buy the files decides how you can play them. If you go for audiobooks from Apple or Audible, the DRM protection on audiobooks can be very annoying. Because of the DRM, you can only listen to the audiobooks on Apple Book and Audible. So Here you will need a DRM audiobook converter - ViWizard DRM Audio Converter. ViWizard is able to remove DRM from both Audible audiobooks and Apple audiobooks. With ViWizard, no matter which one you choose from the three, you don't have to worry about the DRM anymore and you can virtually play audiobooks wherever you want.

Nick Orin is a review writer, software geek and Mac OS enthusiast. He spends all his free time in searching useful software and gadgets to share with others.