Falling asleep to music or audiobooks is a great experience for some people, especially for those who have sleeping problems. If you are bothered by insomnia, try taking some light music or sleep tracks as your lullaby. If you are still obsessed with bedtime stories, you can listen to audiobooks when you are lying on the bed and going to sleep.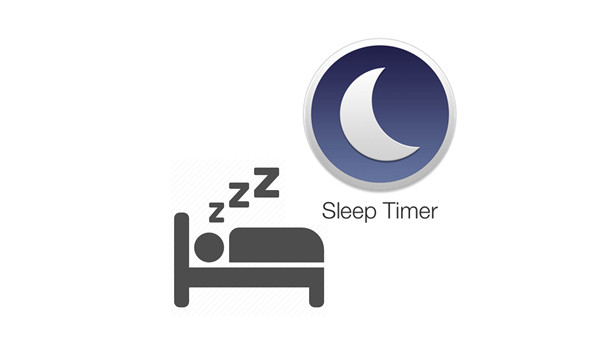 However, waking up to find that the music or audiobook still on is not something delightful. Instead, it is bad for your ears and battery-consuming. What's worse, if you are simply streaming your playlist, you are very likely to be woken up by some abrupt heavy metal rock from your collection.
Sleep Timer is the feature born to fix this. Luckily, Apple Music and Apple Books both have sleep timer, which allows you to set a specific time for playback to stop automatically so that you can fall asleep to soft music or the sound of someone's reading. In the following passage, we will show you how to set a sleep timer in Apple Music and Apple Books.
How to Set Up Apple Music Sleep Timer
Apple Music doesn't have built-in sleep timer in the app, so we will need to use the "Clock" app on our iPhone, iPad or iPod touch. Before setting up a sleep timer, you need to stream the Apple Music.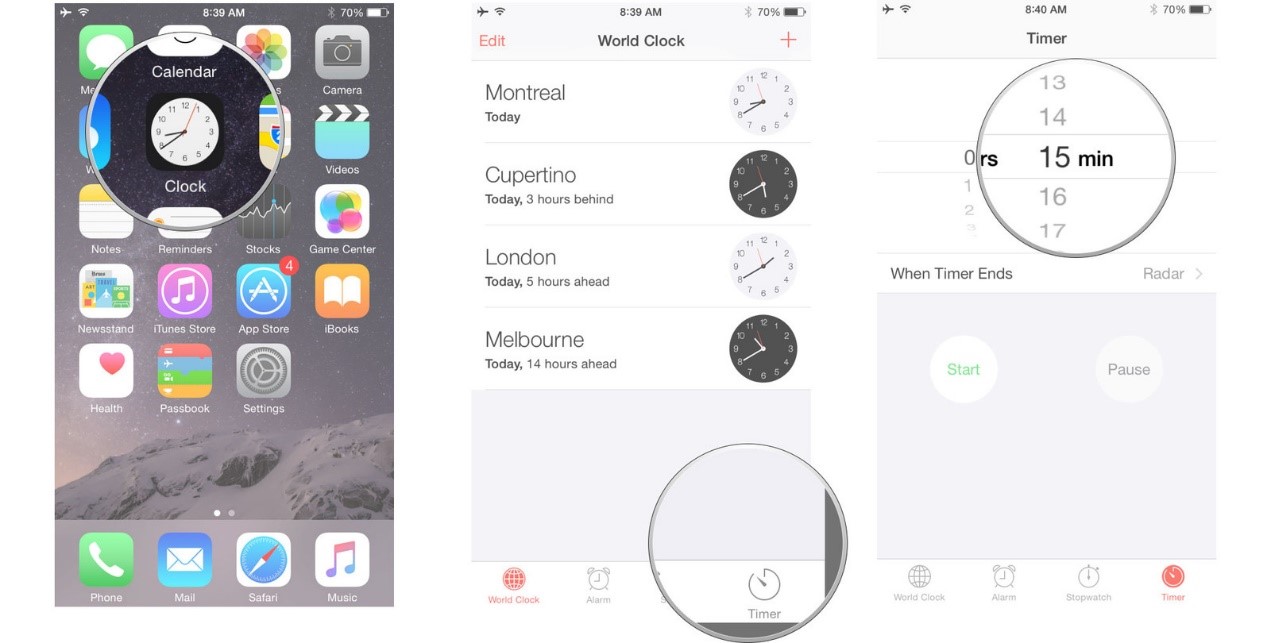 1. Run the Clock app from your home screen
2. Tap the "Timer" tab at the bottom right
3. Use the picker to set the time you want the music play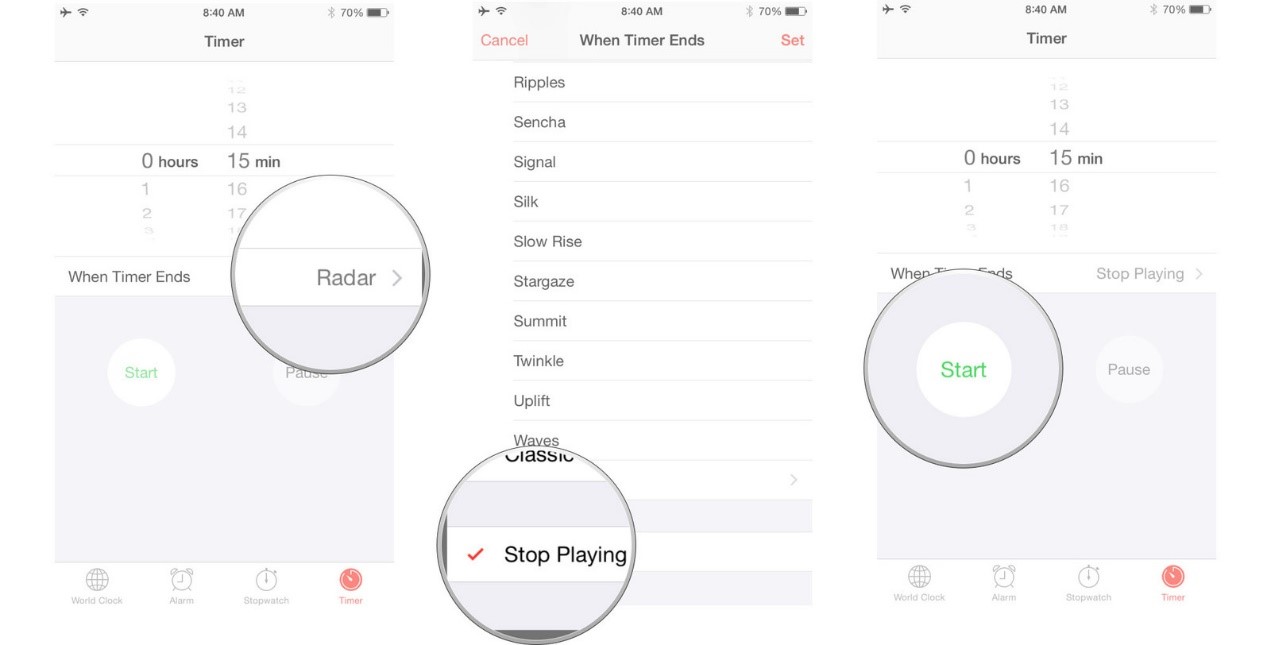 4. Press "When Timer Ends" and scroll down to the bottom and select "Stop Playing"
5. Tap "Set" at the top right to confirm the changes
6. Tap "Start" to apply the sleep timer
How to Set Apple Books Sleep Timer
You can use the above method to set a sleep timer for Apple audiobooks but Apple Books considerately designed a special sleep Timer for its audiobooks so you can use it directly.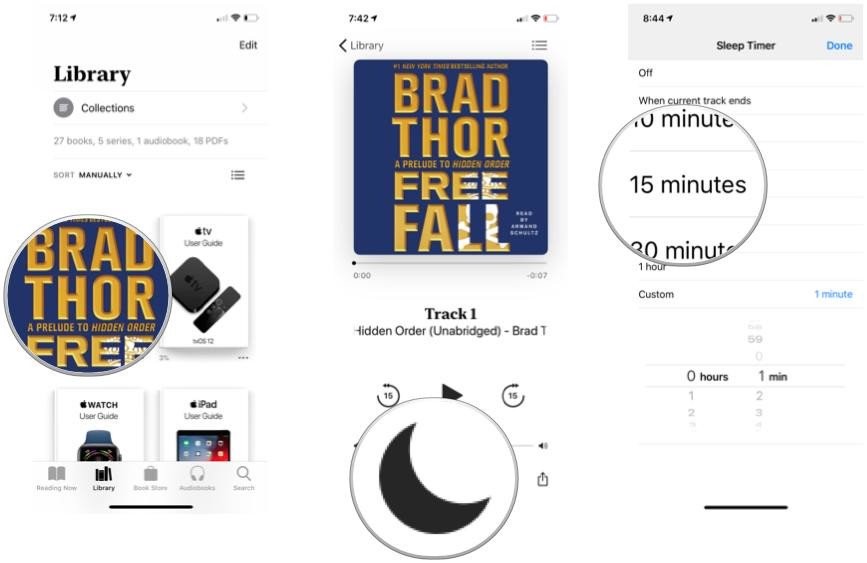 1. Tap the audiobook you want to play
2. Tap the "Moon" icon at the bottom to open the sleep timer
3. Choose the number of minutes or use the "Custom" to set how long you want to listen to the audiobooks
4. Press "Done" on the top right to confirm the settings
Extra Tip: Create Your Own Offline Sleeping Playlist
If you are not an iDevice user, method 1 is not suitable for you and you will need to ask help from some timer shortcuts or media player with timers. Here's an extra tip for you. You can download the music and audiobooks you like the best and create a special sleeping playlist. For the purpose of making the playlist accessible for every media player or device you own, it's better to remove the DRM protection and convert them to MP3 format. To do that, you can count on ViWizard DRM Audio Converter. This converter is capable of converting both Apple Music songs and Apple audiobooks to MP3, AAC, M4A, M4B, WAV, FLAC without any quality loss. Next will be a guide on how to use the converter.
Step 1 Import Apple Music or Apple Audiobooks to ViWizard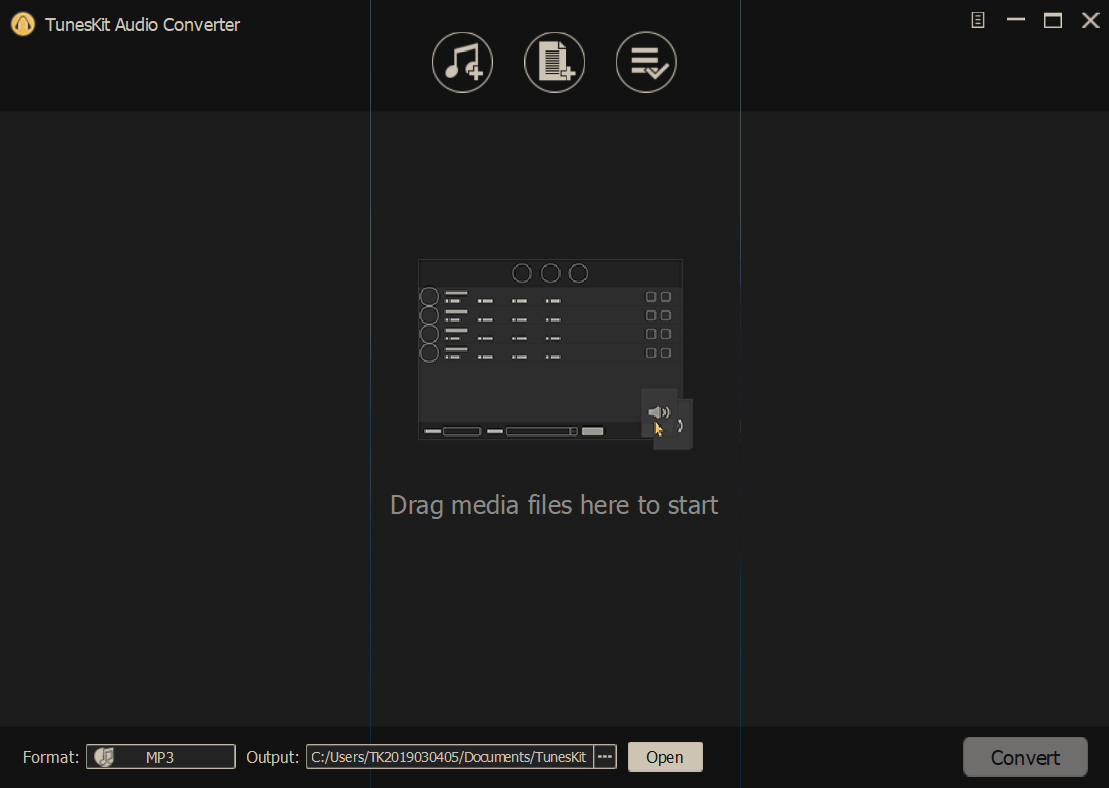 Once launched ViWizard DRM Audio Converter, you'll find there are two "Add" buttons at the top center. Click the second button to load the Apple Music songs or Apple audiobooks. Or you can drag and drop the files to the main surface.
Step 2 Set Output Format for the Audios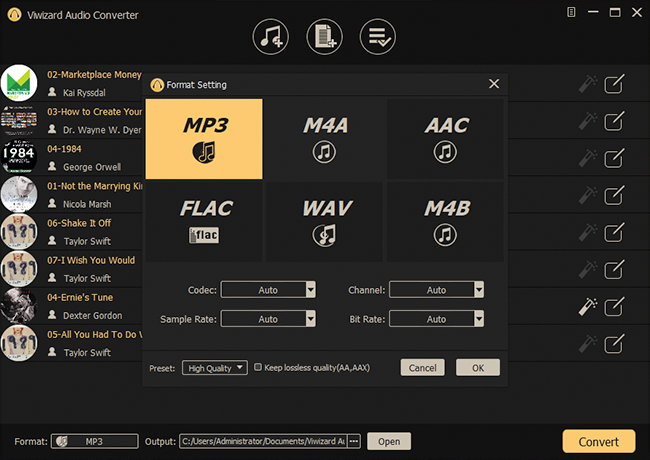 In each column of the audio track, you'll see the "editing" icon at the end. Simply click that icon and you'll be prompted to select the output audio formats in a new window. There you can also set the audio codec, channel, bit rate, etc. according to your own needs.
Step 3 Convert DRM-ed Audios to DRM-free Formats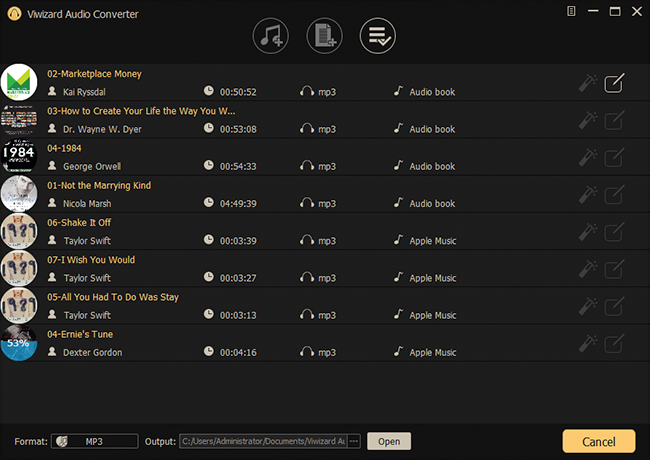 When all the parameters and the output folder are set ready, you can begin to convert the DRM-ed Apple Music or audio books to common MP3 and other formats by pressing the "Convert" button. Once the conversion finishes, you can locate the DRM-free audio files in the history folder and put them to any device or platform to enjoy.
ViWizard is more than just a DRM remover and audio converter, it also serves as an audio editor. Fidelity of the audios and ID tags will be 100% preserve after the conversion. So try it and you will like it!
More iTunes music DRM removal tips